5 ways in which the Coronavirus has affected Bollywood: In the year 2019, the entire film industry was booming due to the massive profit in Bollywood at the box office. This was the first time that in 2019, 17 films had made a new record of success by becoming a part of the 100-crore club.
While one of these 17 films, Hrithik Roshan's War 'did a net business of Rs 318 crore and' Uri, 'Kabir Singh', 'Housefull-4', 'Mission Mangal', 'Dabangg-3' and six films like 'Bharat' had created a new history by collecting 200 crores and more. 
With these 17 films, there were three such movies that were just two to four steps behind when they reached the 100 crore figure.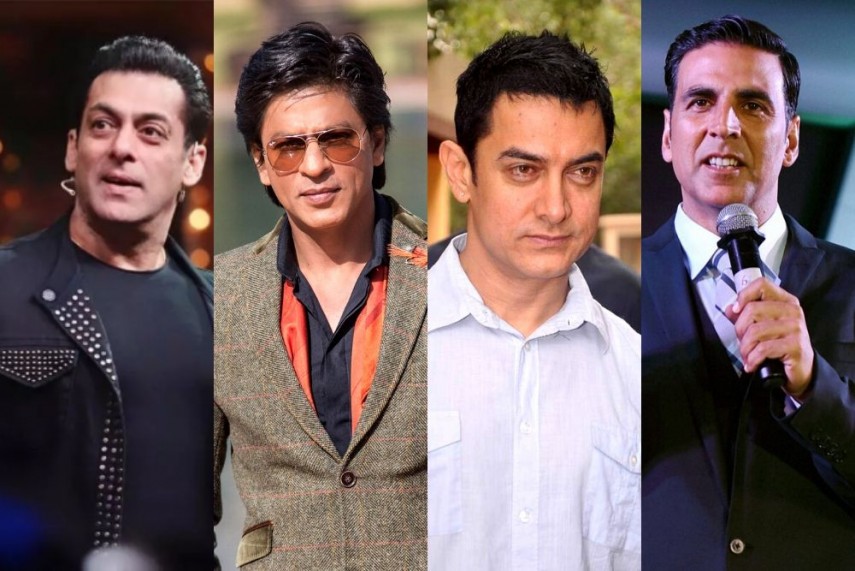 So when the year 2020 started, Bollywood's enthusiasm was advanced. It was expected that Hindi cinema would earn more than last time and this year Bollywood would create new and even bigger records. 
But only after reaching the first quarter of this year, Bollywood has become entangled in the darkness of the eclipse. An eclipse that when it will be liberated, nothing can be said about it.
In fact, a total number of 40 films were released in the first two months of 2020. But only one of them, Ajay Devgn's 'Tanaji', has been able to carry a hit by doing net business of about 280 crores. Otherwise, almost all the other films flopped.
In this massive market of films, Bollywood was sitting in the hope that in March 2020, the box office will surely be successful. But during the last several days, all the equations have been destroyed due to the Coronavirus spreading around the world. It was not expected that Corona would be so dangerous.
Theatres are continually shutting down Due to Corona, so many people had already reduced the time to proceed to the theatre and watch movies. But now, with a halt on the shooting of films due to the threat of Coronavirus, the film industry has completely collapsed due to the closure of theatres in many states of the country.
As of now, Jammu, Kashmir, Kerala, Delhi, Karnataka, Odisha, Bihar, Haryana, Punjab, Assam, Telangana, Rajasthan, Gujarat, Arunachal Pradesh and Uttar Pradesh along with the film city Mumbai and Maharashtra's Pune, Nagpur and a few more cities Theaters have been suspended. There is a possibility that theatres may be closed soon in some other cities.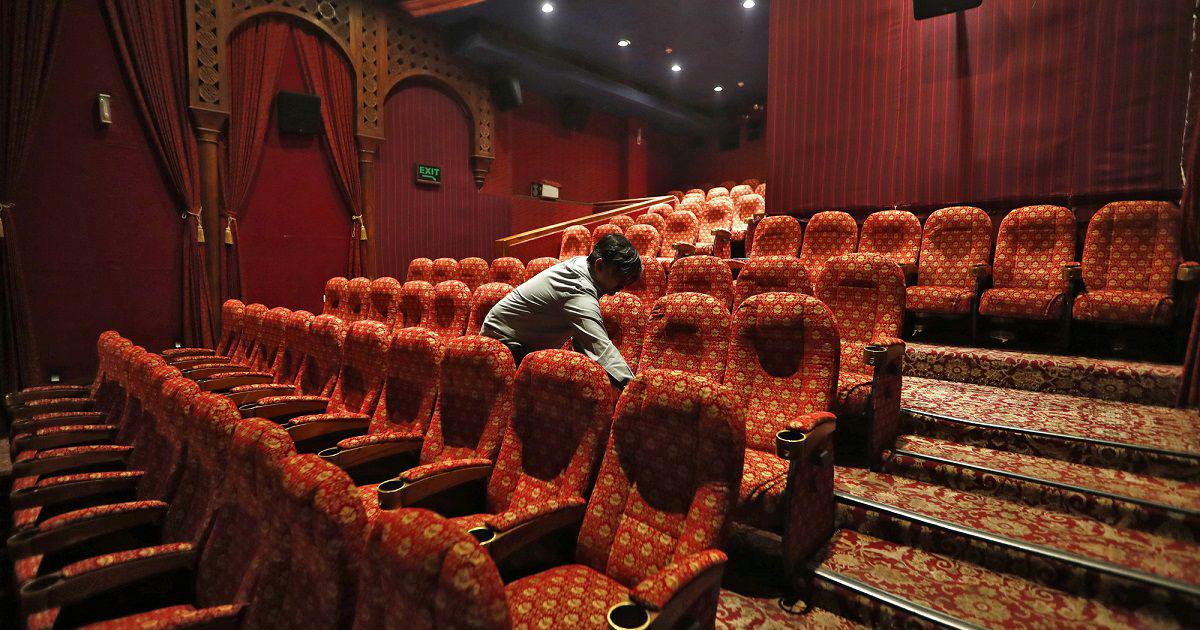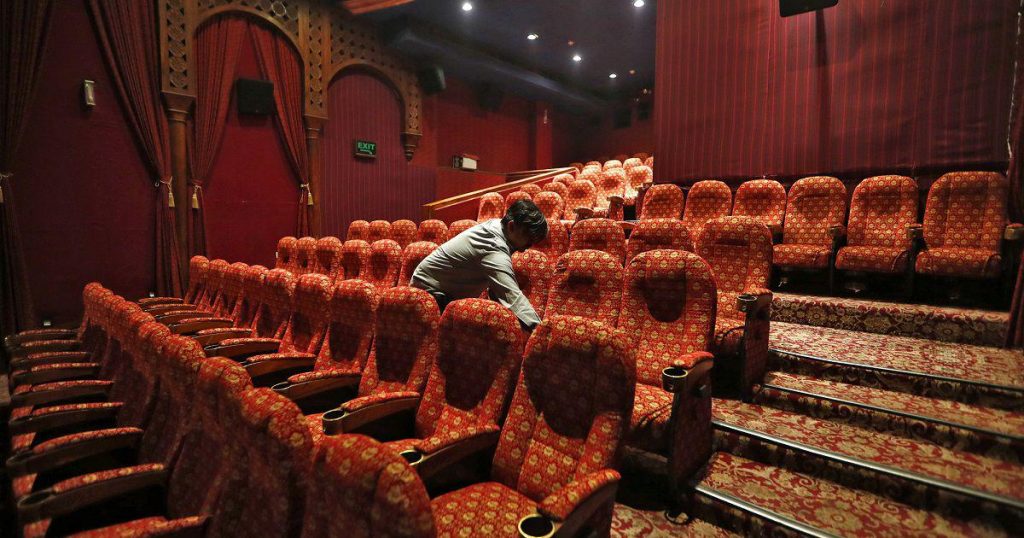 Abroad business was already over. However, the way Corona reached the world's largest film market, America, and the second-largest film market, China, and infecting people it was felt that Corona would severely break the hands of Hollywood films. Overseas business of this greatest Indian films was already over. But now Corona's spreading havoc in India has broken the back of Bollywood.
China emerged as the biggest market for Indian films along with Hollywood in the last few years. Where the business of Hindi films appearing in China reached an unimaginable peak.
Aamir Khan's film Dangal did a total business of around Rs 387 crore in India and China alone in the overseas market, 'Dangal' surprised everyone by doing a massive business of about 1200 crores.
In the same way, Aamir Khan's 'Secret Super Star', which was able to do the business of 80 crore rupees in the country with difficulty, that film collected a collection of 190 crores in just 4 days in China, then everyone's senses were blown away. Later, the film collected a total of 760 crores in China and presented a big knowledge of success.
Films like 'Secret Superstar', 'Dangal' and 'Bajrangi Bhaijaan' have done more business in China than in their own country and expressed that China's film market is a new dream of Hindi films.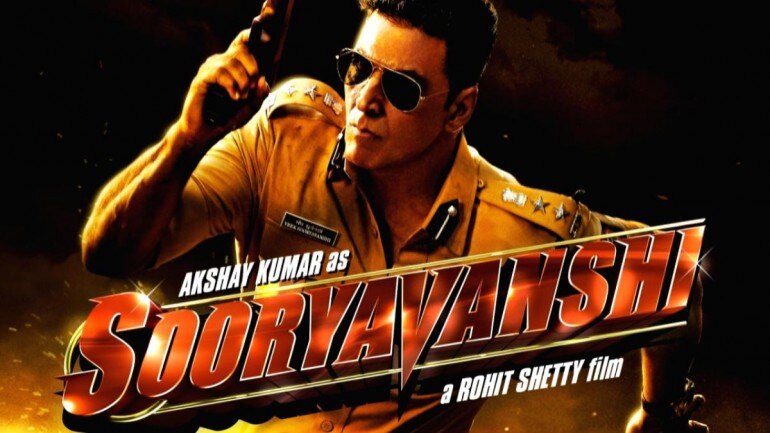 There are 70 thousand film screens in China Indian films have gained a great deal from the surprising success in China. On the other hand, for China, too, this success was no less than a blessing. The huge popularity of Indian films in China led to a flood of new cinemas there.
In China, where there were a total of 9 thousand screens in 2011, now this number has reached 70 thousand screens. But due to Corona, these screens have been closed for the last one and a half months.
With this, where the economy of China's film market has collapsed, there has been a very bad effect on the film market of both Hollywood and Bollywood. Due to Corona, theatres have also been locked in many countries like America, Italy, Japan, France and Korea. Due to this, the world cinema industry has come to a very delicate mode.
Atul Mohan, the editor of Mumbai's famous film trade journal 'Complete Cinema', states – "The film industry will lose an average of Rs 75 to 90 crore per week directly due to the closure of a big film market like Delhi, Mumbai. 
The disadvantage of associated restaurants and parking etc. is different from this. There is no doubt that due to this, many people will lose their jobs. But we hope that everything will soon be control. "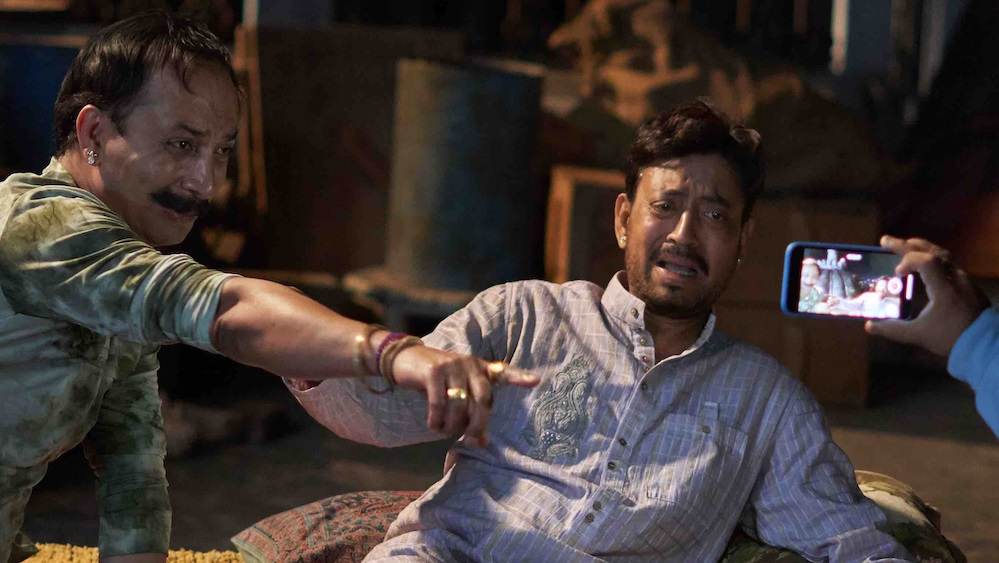 Corona's first victim 'English Medium.' There is no doubt that due to Corona, not only the economy of Indian cinema, but also the system will collapse severely. According to a report by KPMG Media and Entertainment, India has a total of about 9600 screens. There are 2950 in multiplexes.
It is believed that so far about 70 percent of the screens have been affected due to the closure of theatres in India. Two films 'English Medium' and 'Baghi-3' have been the biggest losers.
With the closure of theatres, Irrfan Khan, Kareena Kapoor, and Radhika Madan's film 'English Medium' has become Corona's first primary victim. In the early three days, this film could only do business of about ten crore rupees.
On the other hand, on Monday, March 16, the 'English Medium' could only do business of 45 lakh rupees. With this, this film will now be able to do a business of Rs 12 crore while the budget of this film itself is being told as 40 crores.
On the other hand, Tiger Shroff and Shraddha Kapoor's 'Baagi-3' has now reached the business of 97 crores. Because this film was released on March 6, just before the closure of the theatre. But now the film will have to blow even to travel to 100 crores. While earlier, there was a possibility that this film would do 200 crores business.
If we look at Delhi alone, then there are about 100 screens in Delhi. 10 to 15 percent of the total business of any film comes from Delhi apart. According to the General Manager of Delight Cinema here, Raj Kumar Malhotra – "If Delhi's Theaters remain closed till March 31, then in these days only a direct loss of about Rs 100 crore can be seen clearly."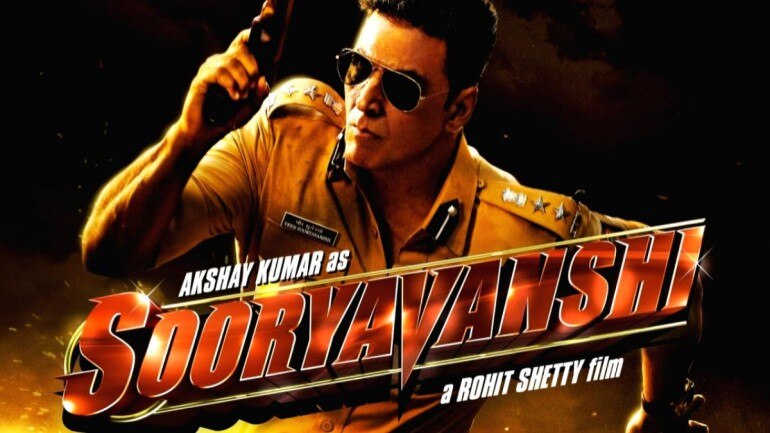 Suspension of films will restrict the arrangement. Due to the closure of theatres, some filmmakers have postponed their films to be released in March. In these films, Akshay Kumar, Katrina Kaif starrer, director Rohit Shetty's Suryavanshi ', which is going to be released on March 24 with Yash Raj Films' Sandeep Aur Pinky absconding, will be postponed indefinitely. 
Due to this, the possibility of postponing the release of the film '83' on April 10 has also increased. The film is based on the World Cricket Cup won by India in 1983 and the life of cricketer Kapil Dev. In Ranbir Singh is in the lead role.
Simultaneously, the screening of Amitabh Bachchan and Ayushmann Khurrana's popular films 'Gulabo Sitabo', Abhishek Bachchan's 'Ludo' and Jahnavi Kapoor's 'Gunjan Saxena – The Kargil Girl' movies have also been questioned.
On the other hand, due to the suspension of shooting abroad due to the Coronavirus Salman Khan's 'Radhey' scheduled for completion on Eid on May 22 and the chances are less of shooting in the country too, due to the dangers, the appearance of this film also found difficult on Eid.
Along with these Indian films, the worldwide performance of Hollywood's James Bond series 'No Time to Die' in April has also been shifted to November. But due to release postpone of big films, the method of upcoming films is also badly affected because the display of other films is already scheduled in the coming dates.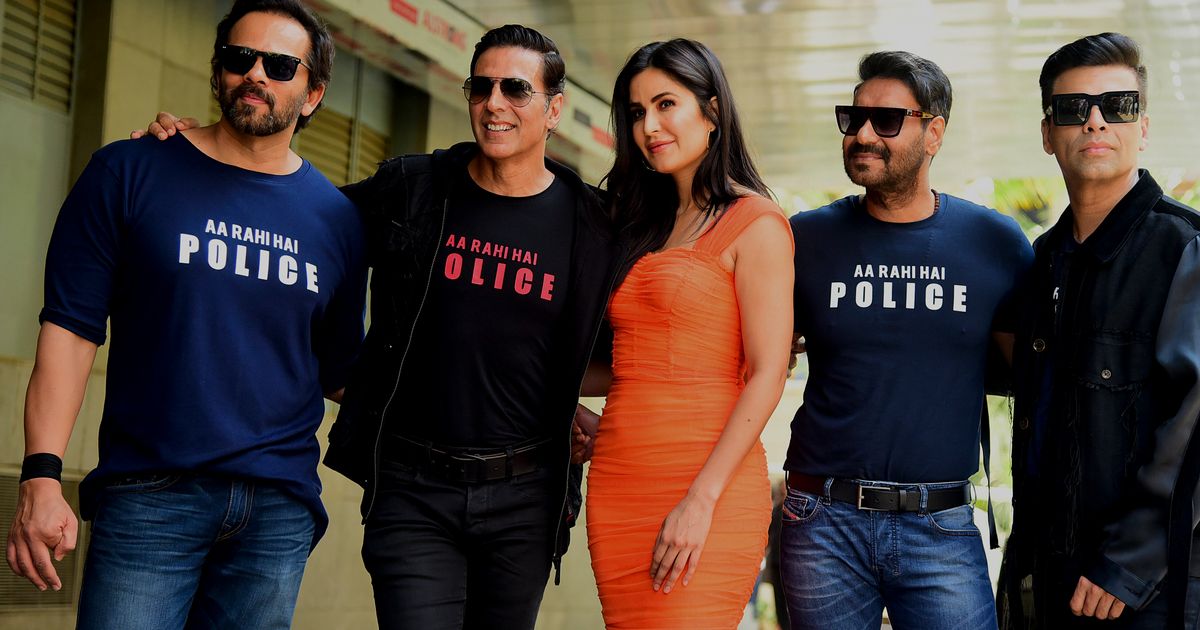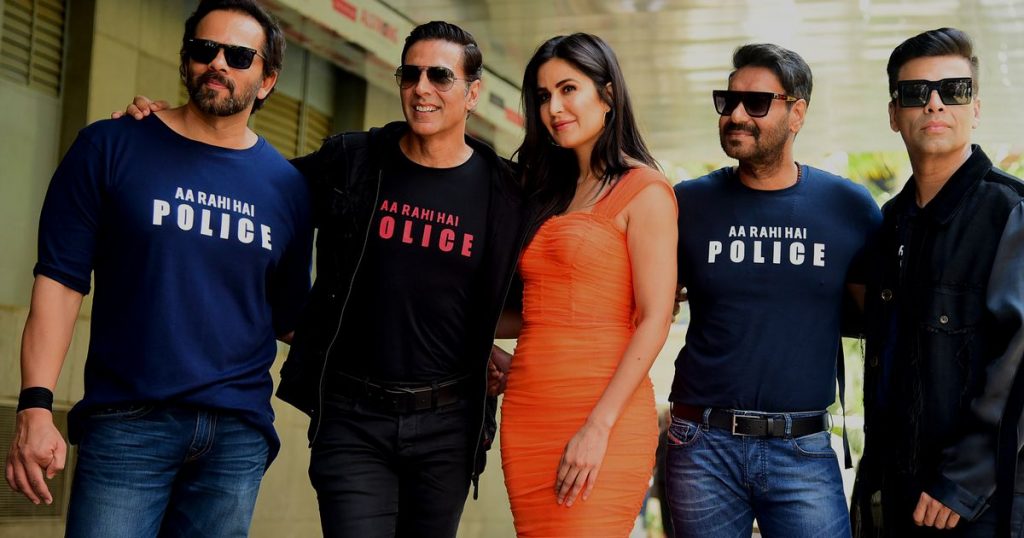 Then if these films are screened with any other big film, then there is a conflict in the films. Business is also affected by that. Likewise, the budget of that film also increases with the adjournment of the release of the film ready for screening. The manufacturer gets the additional burden of re-spending on the publicity along with interest on the cost.
The biggest loss due to the shutdown of cinema in the country is to PVR, an extensive series of theatres in India. PVR Group has a total of 850 screens in 22 states of India. 
In which he has 68 screens in Delhi alone. PVR CEO Gautam Dutta says in the conversation – "The film industry has a big loss due to postponement of films and the shutdown of the theatre, and the damage that can be done cannot be judged yet. 
The decline of theatre shutdown is sad." But right now we are fighting a bigger battle. Protection from Coronavirus and protection of people is more important. "
On the other hand, Reliance Entertainment, whose 'Suryavanshi' film has become deferred and the release of another film '83' is also finding it difficult on April 10.
On this, Reliance Entertainment CEO Shibashish Sarkar says – "We have not yet made any new announcement regarding the upcoming release of '83'. 
We are keeping an eye on the situation. If everything goes well then '83' scheduled shall be released on April. Otherwise '83' release will have to be postponed. "
"We have not accounted for the loss of our films due to the release postpone. We are not even watching all this now. Because right now, we want the Coronavirus not to spread further, it can be controlled soon.". "
If shooting of films and serials stopped The way new cases are coming out regarding the Corona. In view of this, the shooting of serial along with all films has also been completely stopped. 
TP Aggarwal, president of the Indian Motion Pictures Producers Association, a body of filmmakers, says- "There is no doubt that the film industry is suffering huge losses due to Corona.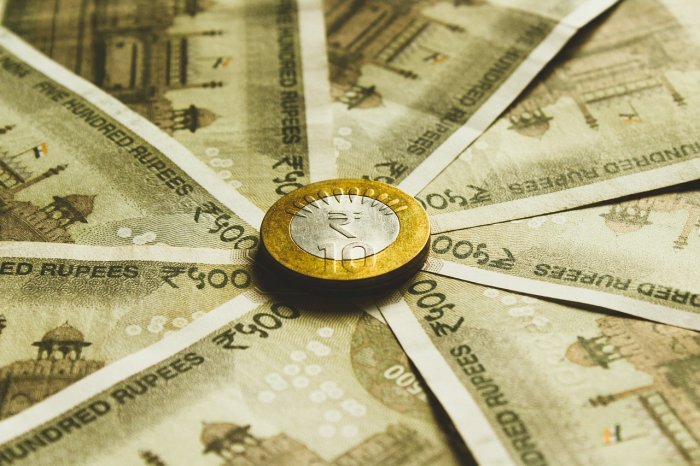 "There is a huge loss to the business due to the closure of the theater and the performance of films, which is not possible to be repaid soon. Also, the livelihood of about 5 lakh employees associated with films is also in danger. Yet I believe that the people's Safety is first. "
Aggarwal also says- "Because of Corona, almost all the organizations associated with the film have jointly banned the shooting of all films and serials from March 19 to 31. 
Because during the shooting, the actors cannot act by wearing masks, and neither Y'all can communicate. Therefore, their rescue is possible only when the shooting stops. The only goal is to avoid the dangers of Corona by enduring this big loss. "
After the closure of theatres in most states, now the film industry, along with the film, has gone towards a significant loss due to the shooting of films, serials and web series. 
New episodes of serials will not come on TV and broadcasting old events in their place will become a compulsion of all channels. In such a situation, the transmission expenses of the channels will remain the same, but the advertisements will be very less. Due to this, the entertainment channels will have to face big losses.
However, the shooting of films and shutting down of theatres is indeed the right step. Because the detached waist of the movie industry will be relevant later, but if the corona epidemic spreads even more, then the lives lost due to it will not be recovered.
Subscribe to Email Updates :