Best Manga To Read In 2020: We are halfway down 2020 and in this many new manga got released, some ended and some reach to an exciting moment that we really can't miss out on. But from where can we start reading manga that's a question everyone asks themselves. Worry not, we are here to make that choice easy for you with 10 manga that you should really read in 2020.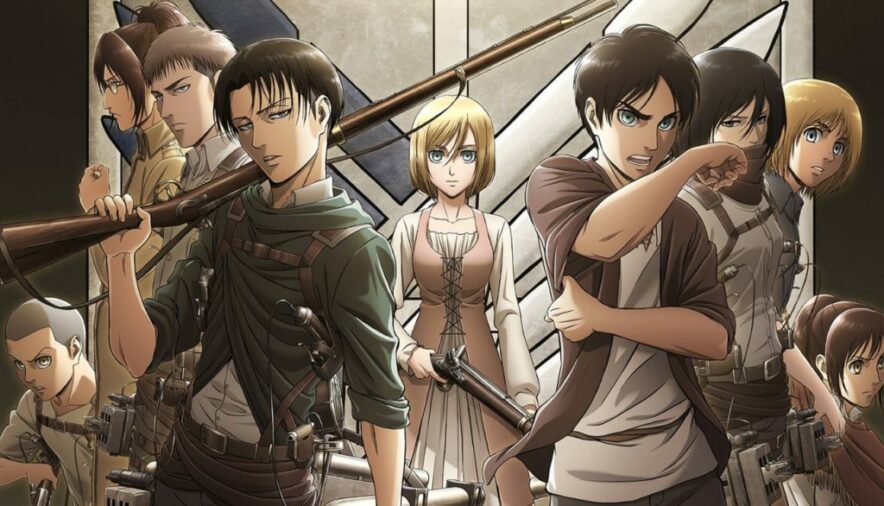 Best Manga To Read in 2020
Some of these mangas are new and started in 2020, some of these are old continuation with its end coming near. So let's get on with it.
10. Solo Levelling: The First entry in the section is not really manga but a manhwa, but keeping that aside Solo Leveling is not your typical Shounen Manhwa and the vibe it gives is completely different, With a total of 110 chapters and the new season to come from August this might be the perfect read for you if you are looking for an action genre manga.
9. Hell's Paradise: Hell's Paradise got its Japanese release in 2018, But on 17 March 2020 it got its first worldwide release. Another Shounen Manga but with somewhat of a different interesting plot. This manga is perfect for you if you want that adrenaline rush and are really into that typical shounen genre. Till 2020, 96 chapters of the manga have been released in Japan. So for us outsiders, this is a perfect manga as it just started and have a good amount of chapters to be released.
8. Downfall: Are you looking for a psychological genre that will depress you to no extent? Well, we have found a perfect read for you. Downfall is a manga that focuses on the life of a mangaka who hates the manga industry and his marriage is falling apart. If you have checked Asano's previous work(Solanin), you will know his sense of mysterious and dark stories are different from others, and if you are into dark stuff this manga is for you.
7. Perfect World: If you want to read a romantic manga and cry your heart out, well Perfect World is for you. It focuses on a girl named Tsugumi who meets his High School Crush after a long time and realizes that his whole spinal cord is damaged. Tsugumi has to work past many problems so that they both can be together. Manga has many feel-good moments and many cry out loud moments too.
6. Rascal Does Not Dream Of Bunny Girl Senpai: Well, if you are a fan of anime 'Rascal Does Not Dream Of Bunny Girl Senpai', you are gonna hear good news. As the manga just got licensed for a release outside of Japan. Its a Seinen Manga that focuses on a High School Boy Sakuta Azusagawa and his problem of Puberty Syndrome. This genre of manga is not for everyone, but if you are interested you are in for a ride.
5. Kingdom: One of the best historic war manga of all time. Kingdom focuses on a warrior named Xinand Piao who wants to become the"Great Generals of the Heavens". He wants to protect his kingdom from an outsider attack, but what will happen when the real enemies are inside the kingdom itself. Kingdom has a really good story to present and after 6 years it is making its return with better animation so you should definitely give this one a try.
4. Ace Of Diamond Act II: I was gonna put Haikyuu here, but considering that it is gonna end in a week and its already popular, I am going to give it to another manga that is just a good if not better and is really underrated. Stroy focuses on a High School Baseball Player Sawamura Eijun and his journey to become the ace and best pitcher in Japan. As all sports manga, Ace Of Diamond also have many goosebumps moments and will give you so much thrill that you won't be able to contain it all. And with more than 300 chapters already available and many more to come, you don't have to think about it ending soon.
3. Venus In The Blind Spot: I am not much of a proper horror genre fan. But if the writer is Junji Ito, things are different then. And Venus In The Blind Spot might be one of the best work ever. And one more thing, this manga has colored pages and with that old school artwork the horror creeks up to you slowly and slowly and before you know you are hooked on the manga and at the same time scared for your life.
2. Attack On Titan: Most people will say that Attack On Titan must be number one, after all its the biggest manga of the year. Well, the hype for Attack On Titan is real, if you only watch anime, read the manga after completing the anime. But if you haven't started Attack On Titan in any way, I suggest you to start with Manga as it contains so many uncensored scenes that anime couldn't show. And with only 5-7 chapters left, you might wanna start the manga as soon as possible, and it will worth every second of your life.
1. One Piece: One Piece is a cult classic, that is Shounen Jump biggest manga ever(Nobody can deny that). Eichiro Oda is a god for creating this one. One Piece will have everything you are looking for. Action, Comedy, Thrill, Romance(A tad bit), and every other thing you can ask for. The story of One Piece has reached its most interesting point ever. People get scared of the total number of chapters of One Piece, but I am telling you, just start the manga and you will love every single second of it.
Conclusion
We just hope that this list might help you in some way and made the choices easier. We request you to use only legal and legit sources to read the manga as it will promote creators' work.