Deca-Dence Release Date, Preview, Spoilers, & Where To Watch: Deca-Dense is an upcoming original anime by a quiet new animation studio "NUT". But what caught fans' attention was the director of the anime. Yuzuru Tachikawa is a well-renowned director in the world of anime mainly for his work of Mob Psycho 100 and Death Parade. It means that Mob Psycho season 3 will have to wait, but the trailer and the plot of Deca-Dence have given people enough reasons to be excited. My Hero Academia Vigilantes
Deca-Dence
The script is being taken care of by Hiroshi Seko, who was also the scriptwriter for both seasons of Mob Psycho 100. The music composition is done by Masahiro Tokuda and the character design for animation is done by Shinchi Kurita, who has worked alongside Yuzuru Tachikawa before. Konomi Suzuki (No Game No Life) will be singing the opening theme song for the series. So, By the looks of it, the upcoming original sci-fi anime look promising.
Deca-Dence Story/Spoiler
As the anime is original there is no written content beforehand Deca-Dence released revealed the plot of the anime on their official website. if we talk about the plot of the story then we can say that it is like,- 
Numerous years have gone since mankind was headed to the verge of annihilation by the unexpected rise of the obscure life structures Gadoll. Those people that endure now stay in a 3000 meter-high portable stronghold Deca-dence worked to shield themselves from the Gadoll danger. 
Occupants of Deca-dence fall into two classes: Gears, warriors who battle the Gadoll every day, and Tankers, those without the aptitudes to battle. At some point, Natsume, a Tanker young lady who fantasies about turning into a Gear meets morose Kaburagi, a covering repairman of Deca-dence. 
This possibility meeting between the apparently two contrary energies, the young lady with an uplifting demeanor who never abandons her fantasies and the pragmatist who has abandoned his, will in the long run shake the future course of this world.
Deca-Dence Cast/ Characters
Although there will be a lot of characters, only few have been revealed. The two main characters will be 
Tomori Kusunoki as Natsume (The voice of Llenn from Sword Art Online)
Katsuyuki Konishi as Kaburagi (The voice of Laxus from Fairy Tail)
Eiji Takeuchi as Fennel
Mei Shibata as Fei
Yoshino Aoyama as Linmei
Eri Kitamura as Kurenai
Kohsuke Toriumi as Minato
A side character 'Pipe' is also there whose voice artist is still not revealed.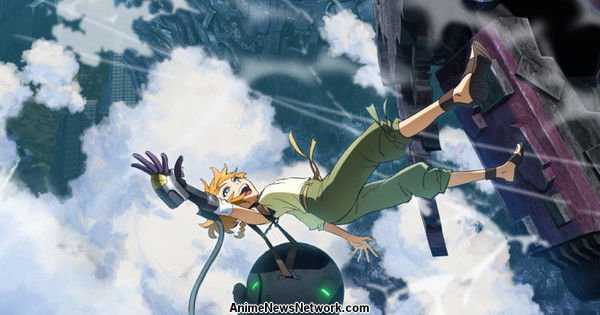 Our main protagonist Natsume is a girl who suffered heavily in the Gadoll attack. She lost her father and her right arm. Naturally, she dreams of joining the power to fight against Gadoll as a warrior but ends up working as an armor repairer under Kaburagi, who was once a great warrior but has lost the will to fight completely and now is considered as a veteran armor repairer. But his thinking starts to change once he gets introduced to the cheerful and reckless Natsume who still hasn't given up on her dream. Re:Zero- Starting Life in Another World Season 2 
Deca-Dence Release Date
The anime is set to be released on 8 July 2020, as revealed in the trailer. Every Wednesday a new episode will be released. The upcoming anime will be streamed on Funimation, Wakanim, and Animelab. If you are a fan of Mob Psycho 100 and Death Parade you should really give this one a go as well.

Subscribe to Email Updates :