Over the weekend, retired army intelligence captain, election data expert, and former baseball analyst Seth Keshel released his final national fraud numbers.
As part of his analysis, Seth Keshel compiled state-by-state final figures based on the dynamics and trends of each state and compared them with the estimates based on the changes in state characteristics and trends he collected for each state.
Election Fraud Explained by Seth Keshel
Using voter registration levels versus actual votes, Seth Keshel analyzed the election results following the November 2020 presidential election. He discovered alarming anomalies in a number of counties, ones that differ from trends that (in a number of cases) have been reliable for over 100 years. As a consequence, he has published reports for both counties and states that indicate which counties' votes are aligned with voter registration trends and which have small or large divergences from them.
Seth Keshel added an image on his telegram channel where he explained the fraud election figures you can see the image below.
Suggested Read – Statewise Election Report Analysis by Seth Keshel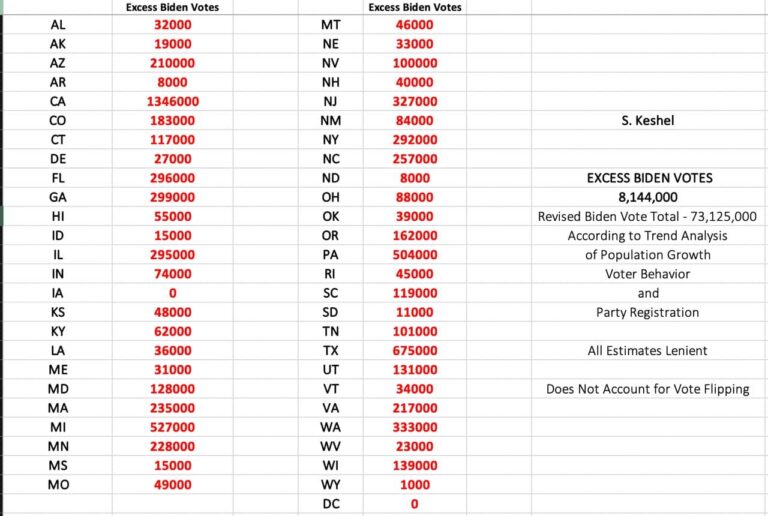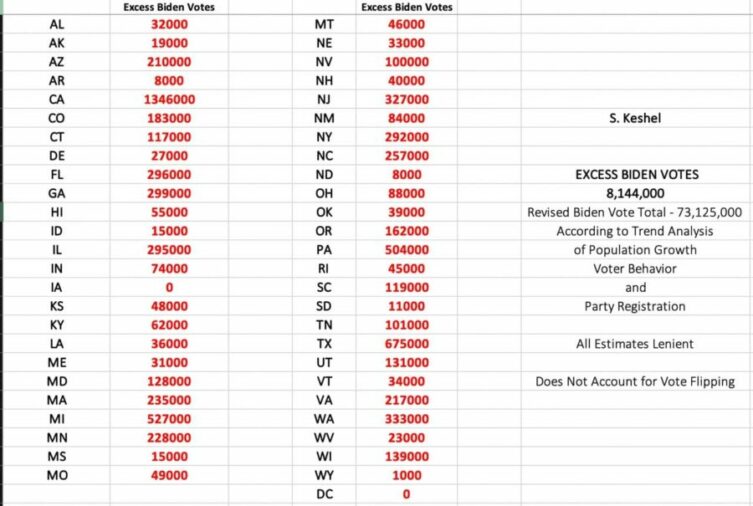 Below this message Seth Writes :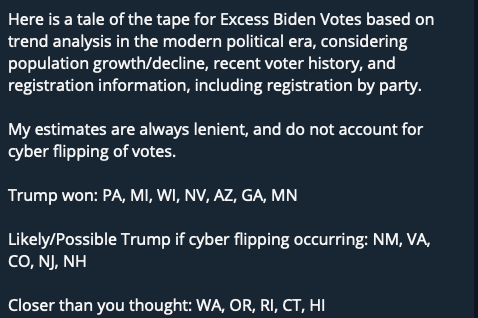 Election Results According To Seth Keshel
According to Seth Keshel Donald Trump has won the elections for PA, MI, WI, NV, AZ, GA, MN
It is very likely and possible that Donald Trump won elections in these regions if cyber flipping occurs: NM, VA, CO, NJ, NH
In these areas Donald Trump Lost, but the stats are much closer than you thought these areas are: WA, OR, RI, CT, HI
Donald Trump On Seth Keshel's Investigation and Report
Former American President, Donald trump released a statement acknowledging the work of Seth keshel, You can read the statement below ( it was shared in Seth Keshel's Official telegram channel )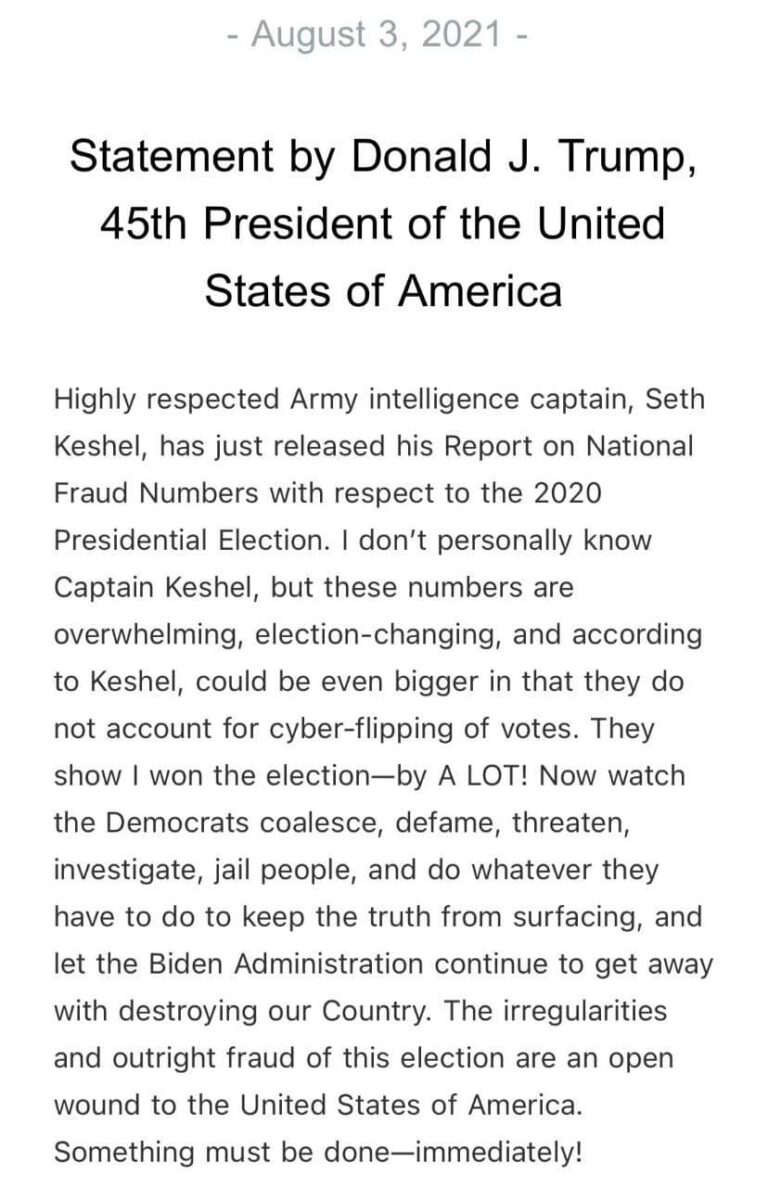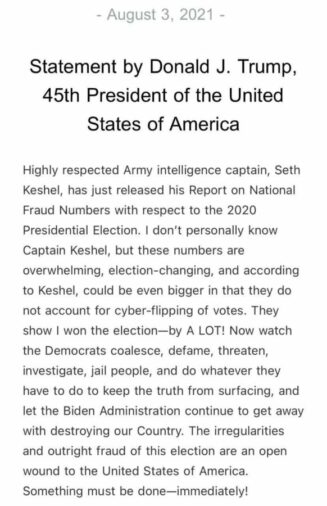 Seth Keshel's Election reports
As you can see in the below image, a large divergence (red) is not by itself an indication of fraud, but it is a red flag to the fact that it might be worthwhile to perform an investigation of the numbers further.
Additionally, it may not necessarily mean that all issues within the county are resolved just because something is green. When Seth has access to party registration numbers, he considers the analysis to be "bulletproof" since it considers trends. According to the county's past trends and current numbers, if the county follows the same pattern, it goes into the green. It is possible to view audits of green counties as having a lower priority than of other counties.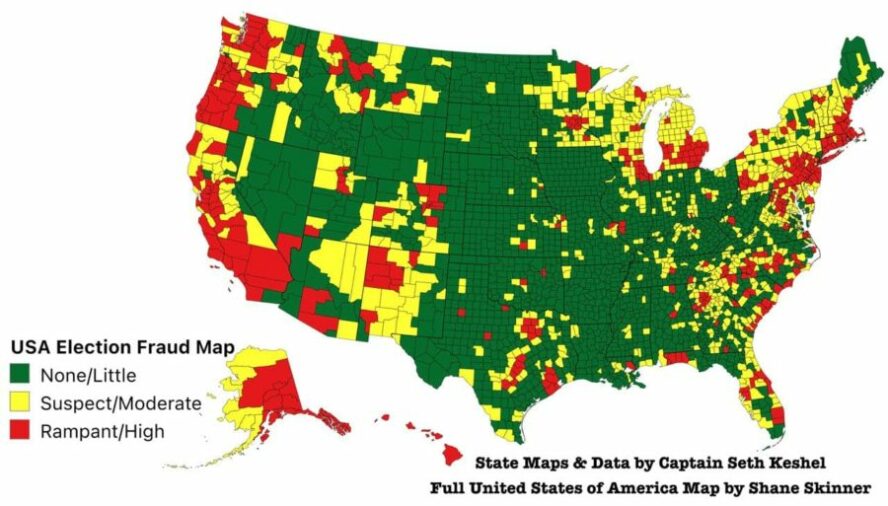 According to reports, former US intelligence officer and statistician Seth Kessel accurately anticipated the 2016 presidential election outcome in all fifty states.
Former Lt. General Michael Flynn and Federal Lawyer Sidney Powell both sought advice from Seth.
Suggested Read – Statewise Election Report Analysis by Seth Keshel

Subscribe to Email Updates :