India-China border dispute: From Aksai China to Arunachal, where is the tension
Years old border dispute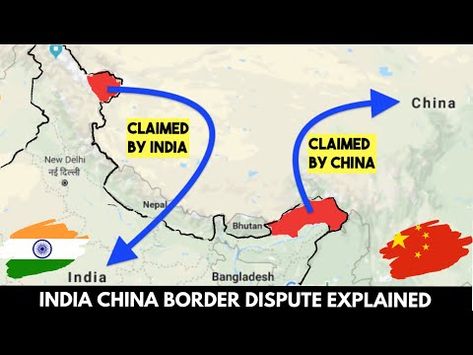 First of all, you should know that India shares a 3,488 km border with China. This border passes through Jammu and Kashmir, Himachal Pradesh, Uttarakhand, Sikkim, and Arunachal Pradesh. 
It is divided into three sectors – Western Sector, i.e., Jammu and Kashmir, Middle Sector, i.e., Himachal Pradesh and Uttarakhand and Eastern Sector, i.e., Sikkim and Arunachal Pradesh.
However, the two countries have not yet fully demarcated because there is a boundary dispute between the two over many areas.
India claims Aksai China in the western sector, which is currently under China's control. During the 1962 war with India, China occupied this entire area.
At the same time, China claims Arunachal Pradesh in the eastern sector. China says that it is a part of southern Tibet. China also does not accept the McMahon Line between Tibet and Arunachal Pradesh.
He says that when the agreement was signed by the representatives of British India and Tibet in 1914, he was not present. He says that Tibet has been a part of him, so he cannot take any decision himself.
Actually, in 1914, Tibet was an independent but weak country. But China never considered Tibet as an independent country. In 1950, China completely took possession of Tibet.
Overall, China does not accept the McMahon line in Arunachal Pradesh, and Aksai also rejects India's claim over China.