Mar-a-Lago is a national historic landmark and a popular resort in Palm Beach, Florida. It is best recognized as former U.S. President Donald Trump's residence since 2019. He acquired Mar-a-Lago in 1985 and called it the "Winter White House" and "Southern White House" during his presidential term.
Mar-a-Lago is located on the Palm Beach barrier island in Palm Beach County, facing the Atlantic Ocean in the east and Florida's Intracoastal Waterway to the west.
People may want to know how much Mar A Lago is Worth in 2023. This article will share information on how much Trump's residence and world-wide famous resort Mar-a-Lago is worth, how much it costs for its membership and how much people need to pay to spend a day at its hotel as room rates.
What Is Mar-A-Lago?
As a winter estate for cereal heiress Marjorie Merriweather Post, Mar-A-Lago was built between 1924 and 1927 during Florida's land boom. She purchased the property after inheriting $526 million (adjusted for inflation) from her father. One of the most exclusive mansions in the United States belonged to her, making her one of the wealthiest women in the country.
In addition to 58 bedrooms and 33 bathrooms inside, there are 12 fireplaces as well as a bomb shelter within Mar-A-Lago. A lavishly furnished and constructed building, Post invested $109 million in today's money in the construction and furnishing of the building.
As Forbes reports, the building's exterior walls were made of stone imported from Genoa, Italy, and it had a gold-leaf ceiling inspired by Venice's Accademia Gallery's 'Thousand-Wing Ceiling'. The estate boasted putting greens, citrus groves, greenhouses, and a 58-bedroom house.
Even local celebrities and foreign dignitaries have been hosted on the 29-foot handcrafted dining table of this home, which contains a few statement pieces.
How much is Mar A Lago worth 2023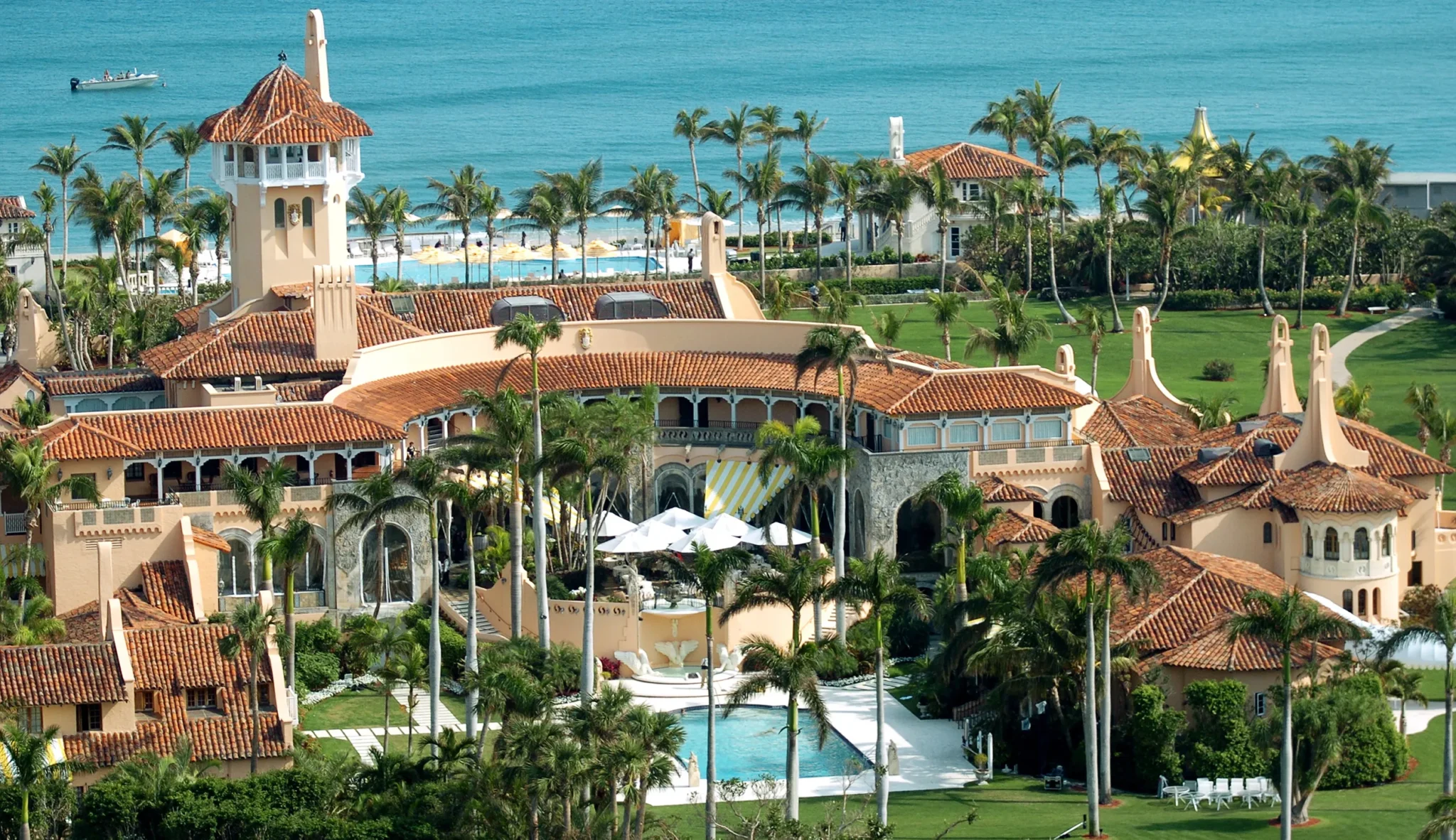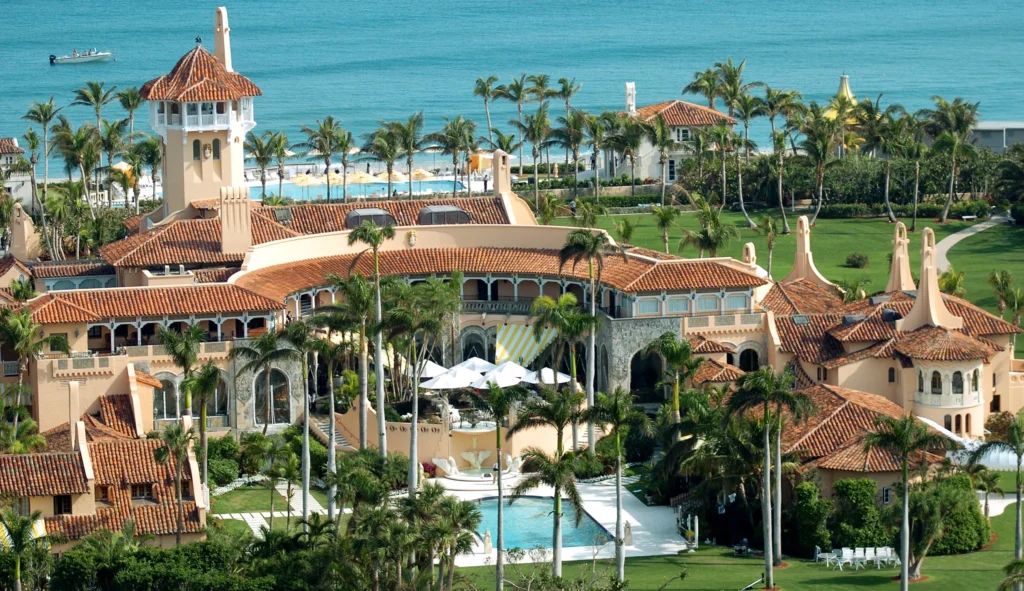 In the past few months, Trump's Mar-a-Lago in Palm Beach, Florida, has constantly caught the headlines since the villa became the first stage of a high-profile FBI raid and also the place from where the former president declared his third White House run.
Mar a Lago was built between 1924-1927 by the former owner of General Foods Corporation, Marjorie Merriweather Post. When Marjorie Post died, her daughter Dina Merrill could not maintain the property, and she offered it to the Federal Government, but they refused to have it. Later, the state of Florida also denied owning the resort.
Finally, Donald Trump bought it for a small fortune of $10 million when Mar a Lago entered the market. After the purchase, Trump spent a lot of money on its restoration and turned it into a terrific resort, indirectly a money-making machine.
According to Forbes, Trump paid $10 million for Mar-a-Lago, a reported $3 million for its lavish furnishings, and another $2 million for 400 feet of prime beachfront across the street.
According to the sources, as of 2022, Mar-a-Lago, also known as "the crown jewel of Palm Beach," is estimated to be worth $350 million. Mar-a-Lago estate is believed to be one of Trump's biggest investments.
Mar A Lago Membership Cost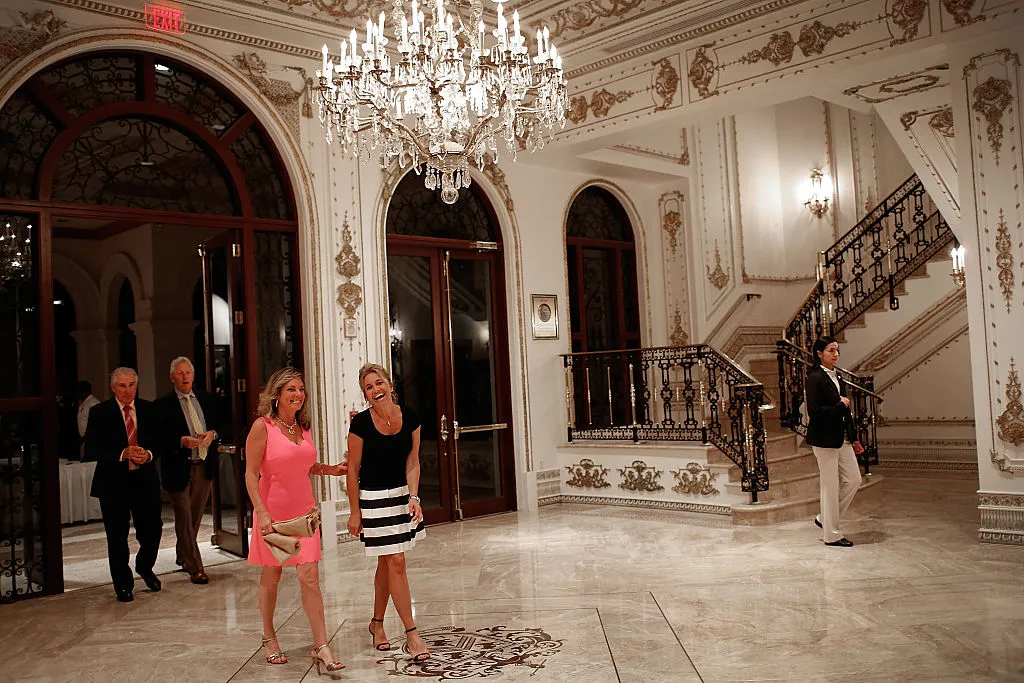 Mar-a-Lago is a prevalent resort, and there might be hardly anyone who does not wish to spend a day at the mansion. However, unlike other resorts, you cannot book a room for the day.
To live at Mar-a-Lago, you must hold a membership for it. To be a member, you need to spend a surprising $200,000. Apart from the membership rate, the committee must also accept your request to get a membership. Moreover, you must spend nearly $15,000 yearly to maintain your membership.
However, the Mar-a-Lago committee does get generous on certain charity event nights, and you don't have to be a member to enter the club. But you need to pay some donations, and the expected amount is quite high.
Mar A Lago Room rates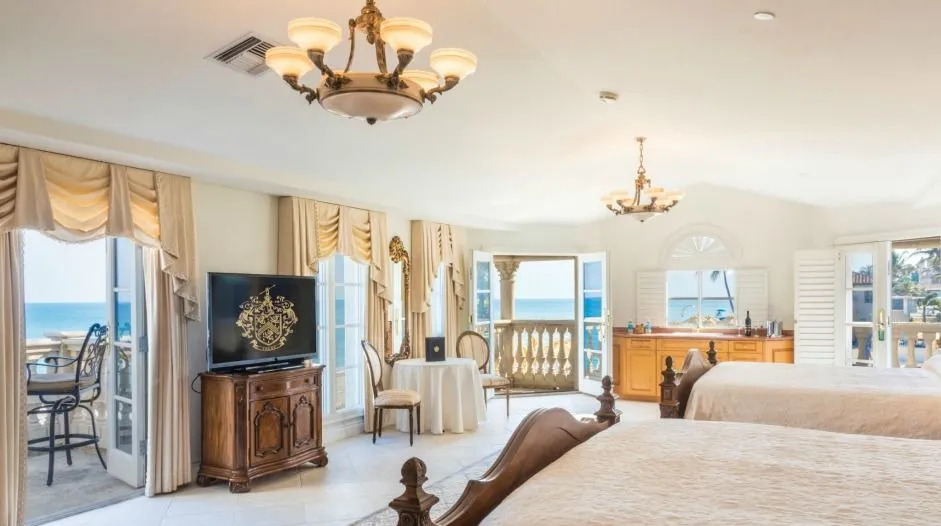 Your membership for the Mar-a-Lago is just permission to enter the estate. If you wish to spend your day in one of the rooms in any hotel at Mar-a-Lago, you need to spend extra money to book your comfort in the resort.
Mar-a-Lago is quite remarkable. It stretches over 17 acres of land. It is well connected, ocean to the lakefront property has a cabin and a swimming pool right on the beach.
The spectacular, luxurious mansion has 126 rooms, a members-only club with terrific guest rooms, a spa, and other hotel-style luxuries.
Staying overnight at the Mar-a-Lago hotels can cost you several thousand dollars based on the room size. Mar-a-Lago room rates can begin at $1000 a night and go up to $5000 or even more for a basic suite.

Subscribe to Email Updates :