Michael Oher Wife – Michael Oher has been one of the most prominent NFL stars for a long time. His accomplishments had made him the public's favorite, from when the Baltimore Ravens selected him in the first round of the 2009 NFL Draft to winning the Super Bowl XLVII.
He became well-known due to the critically acclaimed film The Blind Side, based on his real story. The motivational narrative, adapted from a book of the same name by author Michael Lewis, featured the tale of a homeless youngster who joined the NFL because of his inherent skill and the perseverance of his adoptive family.
Michael Oher Wife Tiffany Roy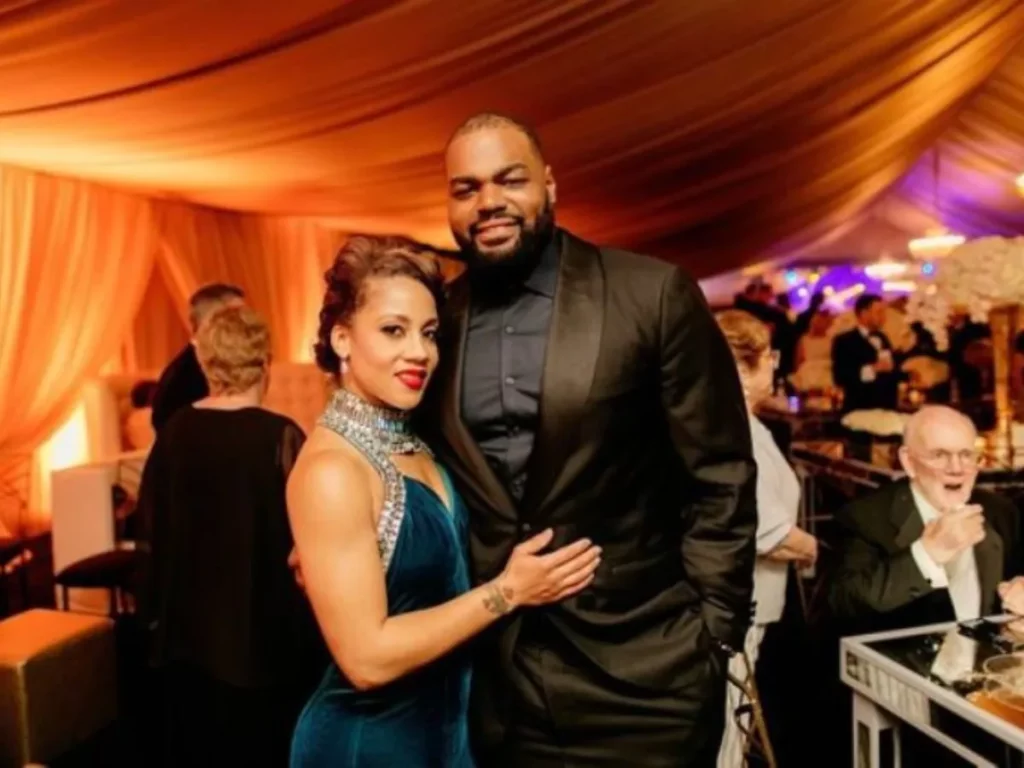 Michael Oher is married to Tiffany Roy. There isn't much information online about Michael and his wife as they don't like having their personal life known. However, according to various sources, Michael and Tiffany Roy have been married for a significant amount of time and even have a son.
Michael Oher Wife & Family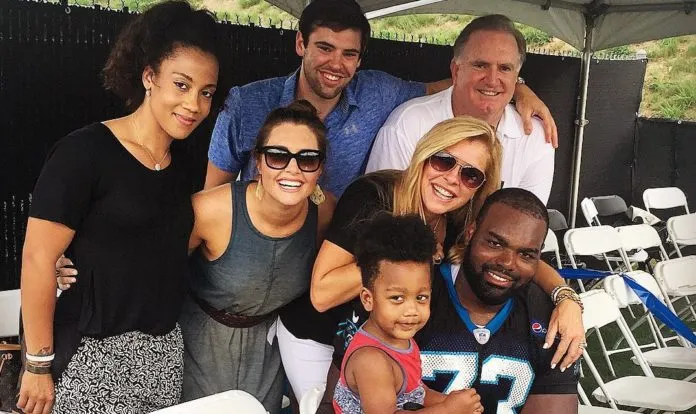 There is not much information about Tiffany's family on the internet besides that she is married to the NFL star Michael Oher and has a son. She also seems to have very good relations with Michael's adoptive parents.
Tiffany Roy Career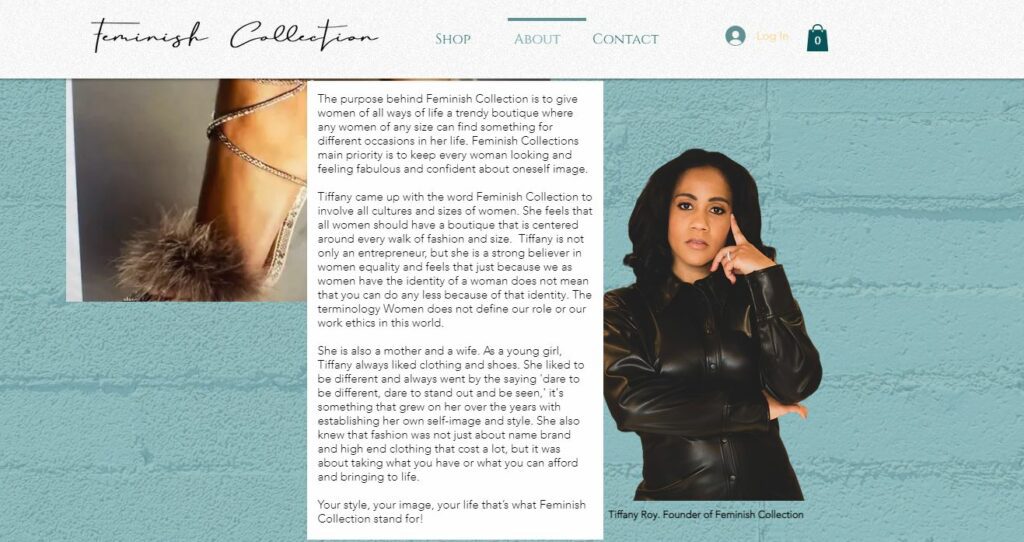 Tiffany Roy owns "The Feminish Collection" and describes herself as a mother and a wife on the website. She came up with the term "feminish" to include women of various backgrounds and sizes.
She also firmly believes in women's equality and holds that just because women have a female identity, it does not entitle them to any lesser opportunities.
In addition, Tiffany and Michael are the founders of the nonprofit organization "Beat the Odds Inc.," which was built on donations and Michael's money and focuses on giving deserving but less fortunate athletes the right opportunity.
Tiffany Roy Net Worth
There isn't much information about Tiffany Roy's net worth, but we'll update it soon.
Michael Oher Net Worth
Oher is estimated to have a net worth of $16 million, and his career as an offensive tackle in football is the main source of his wealth. He agreed to a hefty $13.8 million contract with the Baltimore Ravens on July 30, 2009, and later signed a four-year, $20 million contract with the Tennessee Titans after his five-year deal with the Baltimore Ravens expired.
Michael missed a few games while playing for the Tennessee Titans due to injury, which significantly impacted his stats and the Tennessee Titans released Oher in February 2015.
After leaving the Titans in 2015, Oher signed a two-year, $7 million contract with the Carolina Panthers, which was further extended for three years at a total cost of nearly $21 million, of which $9.5 million was guaranteed.
Michael Oher and Tiffany Roy Controversy
Oher has figured out a way to protect his online freedom, and, astonishingly, there are very few details of Michael Oher's private life in the public domain.
The public learned about Oher's wife for the first time after his arrest in 2017 due to a fight between the football player and an Uber driver. According to the driver, Oher was allegedly drunk when he got into the car and requested the driver to follow his wife's car to a Nashville country club so they could continue their night out there.
The lawsuit asserts that as the driver lost track of the car, Oher grew upset and attacked the driver, with the latter suing Oher for $500,000 in court.
In his testimony, Oher said that the driver had chosen a longer route to charge more, leading to the altercation. Although the accusations were later withdrawn, this was the first time Tiffany Roy's identity came into the public eye.
What is the relation between Michael Oher and Tabitha Soren?
Many suspicions about the identity of Michael Oher wife spread because no one knew anything about his married life. At one point, there was a rumor that said that Michael Oher wife was Tabitha Soren.
However, later, it was clear that Tabitha is married to Michael Lewis, the guy who published Michael Oher's memoir. It was later revealed that Michael Oher is married to Tiffany Roy.
You may also like –
Michael Oher Family and Early Life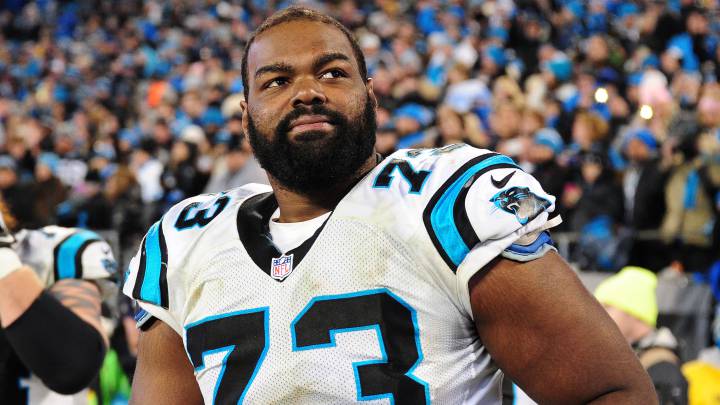 Oher was born to Denise Oher and Michael Jerome Williams in Memphis, Tennessee, and has eleven siblings. He didn't get much attention as a child because his mother was an alcoholic, and his father spent most of his time in jail.
He was compelled to transfer schools multiple times after failing his first and second classes and entered foster care at eleven residing with several foster parents. He had fun playing football in high school, and one of his friends, Tony Henderson, recommended him to get enrolled at the "Briarcrest Christian School," where he received coaching from Hugh Freeze and Tim Long.
Leigh Anne and Sean Tuohy took him under their care in 2004 and later adopted him. His hard work helped him earn excellent marks, which eventually helped him to matriculate to the Division-I institution of the National Collegiate Athletic Association (NCAA).

Subscribe to Email Updates :