This week Mike Lindell, political activist and CEO of MyPillow, told Insider that he is revealing a new project in July
.
He is financing a full-length feature film that will
definitively
prove Trump's baseless voter fraud conspiracy theories
.
Mike Lindell funds the new movie "Selection Code" to promote baseless voter fraud claims
While speaking to Insider on Sunday, he revealed that his new movie "Selection Code"
is slated
for release on July 16th during a "historical two-day" world premiere event
. Lindell told Insider that the upcoming premiere event would be "in the Midwest."
Mike on Film "Selection Code"



"[S]election Code' is a political thriller uncovering a secret so critical to the survival of America that it transcends political parties
. It is not about correcting the past.
It's about correcting the future," reads the movie's description on its website, referencing Trump's oft-touted and baseless claims that the 2020 election
was stolen
. "Once you see '[S]election Code,' you'll never again let a machine near your vote."

Lindell told Insider he was financing costs for the movie but had "no input" on its subject. Production, he said, former CBS journalist turned far-right figure Lara Logan governed him.
"It will show the whole world that we can never use computers or voting machines in elections again," Lindell said
.
 Lindell teased the movie's premiere on his online show, The Lindell Report.

Mike Lindell on Election Fraud



"You know what, after those two days, if there's any politician left in the United States that says there was no election crime and that they are in love with those machines, they can sit behind those melted down prison bars made from those machines," Lindell said on his show
. He also said that they can build a whole big old new prison. It will be for all the people that were part of the election crime of 2020!"
Mike's support for many initiatives 



Many initiatives are being financed by Mike Lindell to support Trump's voter fraud conspiracy theories, encompassing a documentary called "Absolute Proof," which
was released by
him in 2021 and
was made
within five days
. He said it proved "100%" that China conducted a "cyberattack" on the U.S. to turn votes from Trump to Biden.
Mike also launched Frank Social, a social media platform, and a streaming platform, Frank Speech
.
In a statement by Lindell to Insider, he said that he had been spending at least $1 million a month on his social media empire
.
He further stated that he hoped it would rival big-tech companies like YouTube and Facebook
.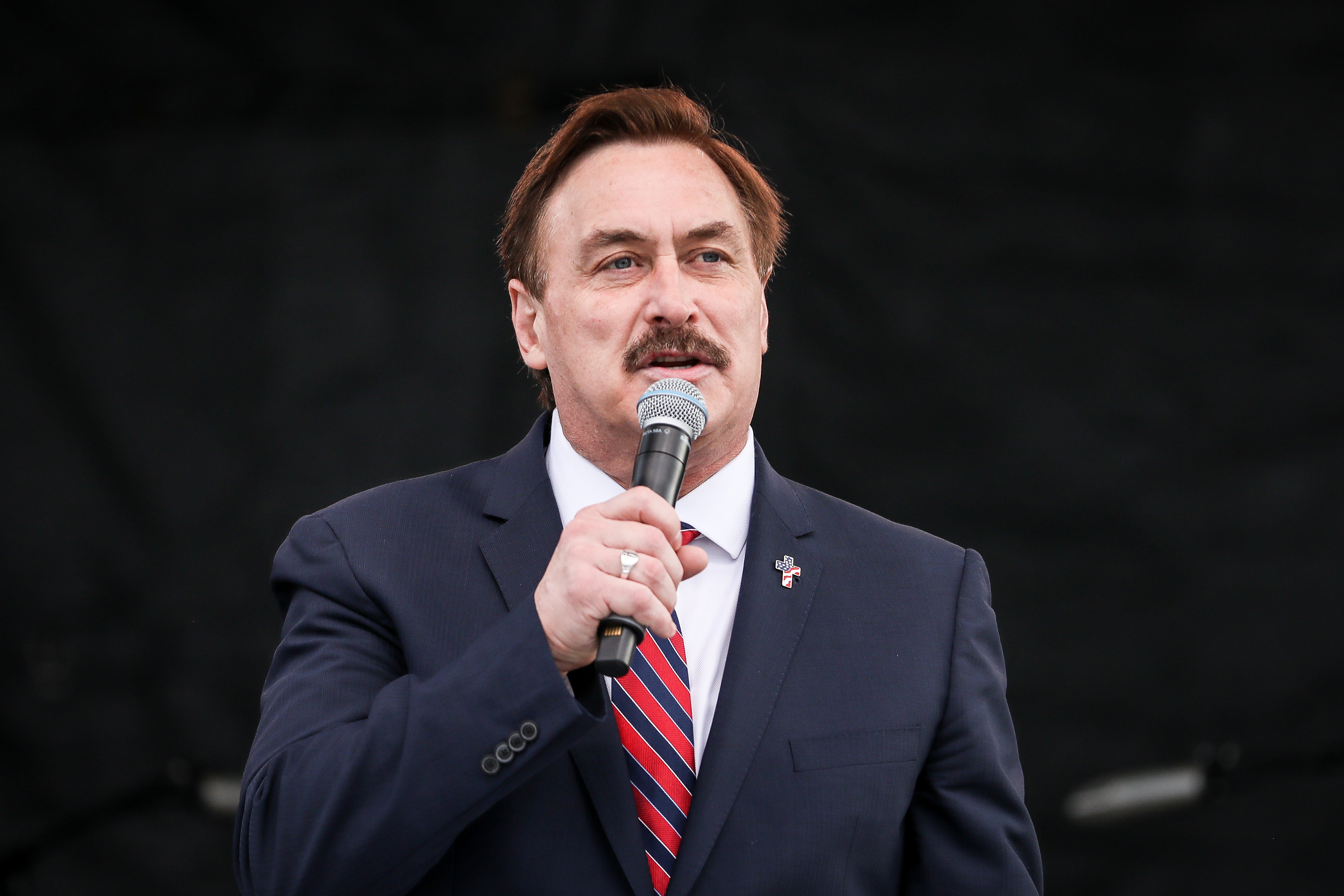 Mike told Insider that he is also supporting a nationwide legal push to stop voting machines from
being used
in elections
.
This initiative has also started with the first order to ban the use of voting machines filed in the state of Arizona in April
.
In December 2021, Lindell told Insider that he had already spent $25 million taking out groundless voter-fraud claims related to the presidential election of 2020
. He said he had been willing to spend his money on the cause.
Besides these expenditures, Lindell is also fighting off a $1.3 billion case in which voting technology company Dominion filed a suit against him
. Voting Systems company Smartmatic also filed a charge against him. Dominion's employee also filed a case against him for being a national prayer.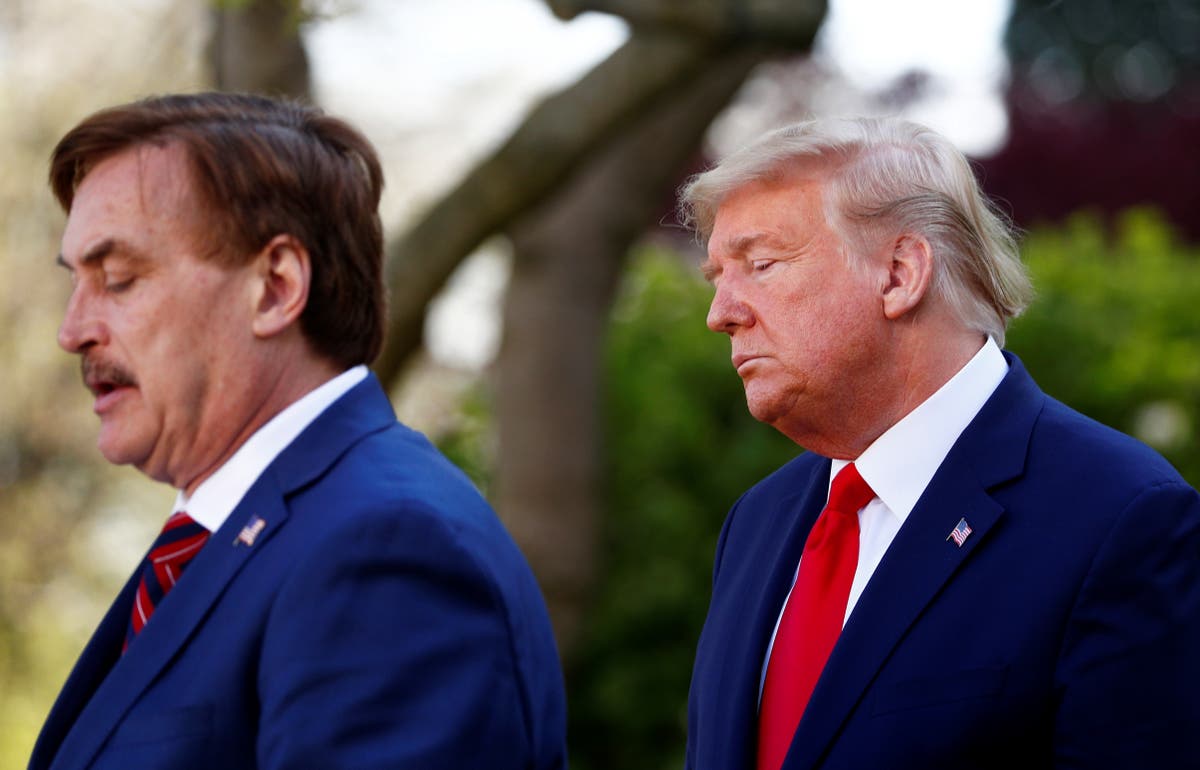 What is the "Selection Code" about
The selection code is a political thriller that exposes a secret so vital to America's future that it cuts across political parties
. It's not about making amends for the past. It's all about making the future better.
Tina Peters, the County Clerk in Mesa, Colorado, is the subject of the documentary.
She created a backup of her county's Dominion Voting System server only to discover evidence of election fraud in a recent local city council election as well as the 2020 general election
. Tina's discovery set off a chain reaction in her life that flipped the world upside down.
For almost 35 years, journalist Lara Logan has been on the front lines of history's most deadly battle. This assignment, more than any other, has put her career and life in jeopardy.
Her study delves into the core of the present Information War, revealing yet another facet of the ongoing saga of election fraud and demonstrating the role of machines in stealing votes
.
Mike is a businessman, conservative political activist, and conspiracy theorist from the United States
. He's also the creator and CEO of My Pillow, a firm that makes pillows, beds, and slippers. Mike is sometimes referred to as "My Pillow Guy."
Lindell is a well-known supporter and adviser of Donald Trump, the former president of the United States
.
He played a key part in supporting and financing Trump's efforts to reverse the election outcome in 2020
. The pillow guy is
known for spreading conspiracy theories about prevalent electoral fraud in the presidential election of 2020
.
He has also supported the toxic plant extract oleandrin, which works as an alternative medicine cure for COVID-19
.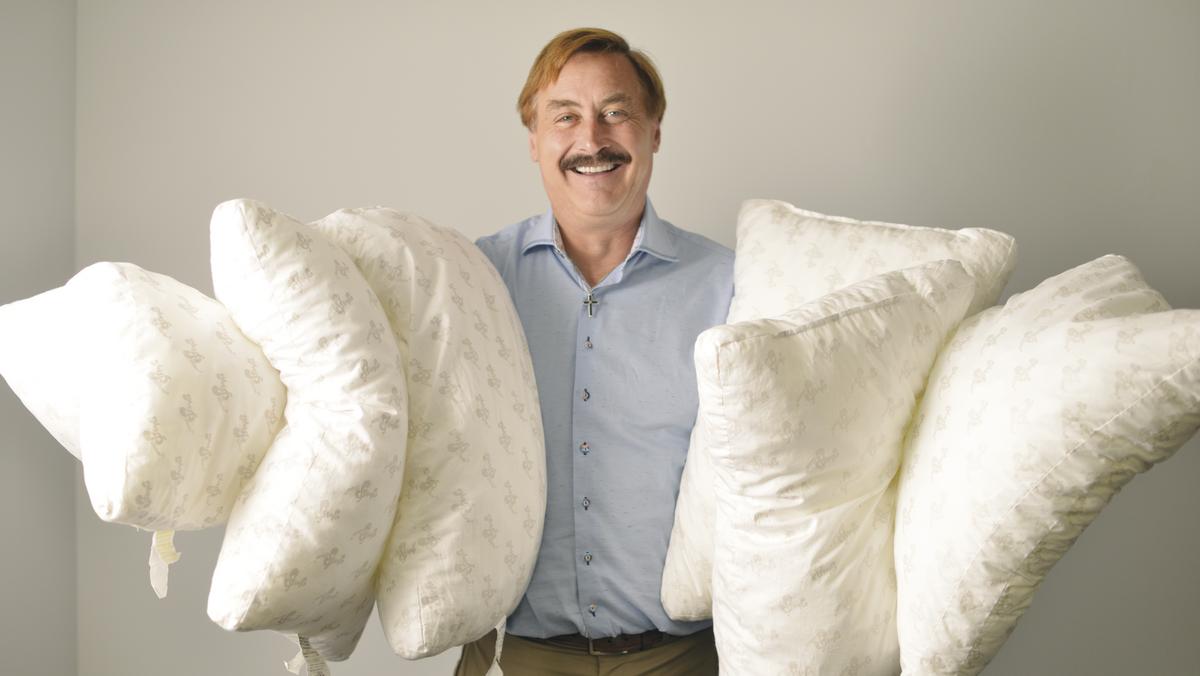 In August 2016, Lindell met with former Republican presidential candidate Donald Trump and became his keen supporter
.
He called Trump "the most amazing president this country has ever seen in history" after his election victory in 2016
. In a speech at Liberty University in August 2019, Lindell said he met Donald Trump. He recalled how it felt like a divine appointment. Also, when he walked out of that office, he decided to go all in. He attended many rallies with Donald Trump.
In the 1980s, Lindell commenced and regulated several small businesses.
It included carpet cleaning, lunch wagons, and a few bars and restaurants in Carver County, Minnesota
.

Subscribe to Email Updates :