Hunter Biden has been involved in numerous conspiracies recently, and the heat is about to turn up again with a new My Son Hunter Movie set to be released in September. Republicans slammed Hunter Biden long before his father won the presidential election in 2020. 
Click here to watch full movie online
Watch the trailer :
The president's son is being investigated for potential money laundering and violations of foreign lobbying and tax laws. The investigation also looks into his foreign business dealings while vice president under President Barack Obama.
Keeping Hunter as the central theme, a movie has been made by Robert Davi, And recently its trailer has been released "This is not a true story, except for all the facts."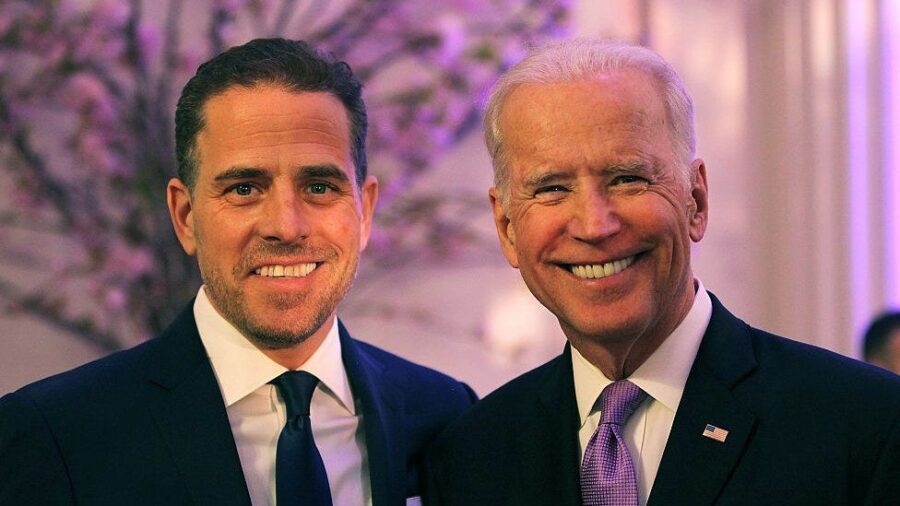 That is the opening line of My Son Hunter Movie, a brand new narrative film. Gina Carano, who plays the character of a Secret Service agent in the movie and also serves as a narrator, delivers the line, guiding viewers through the insane world of President Biden's now infamous son, Hunter.
Don't want to miss the movie? Signup for email notifications and we will notify you when the movie is online



Read ahead to find more about the new movie:
My Son Hunter Movie Overview
The movie is directed by Bond villain Robert Davi, who is best known for his roles in The Goonies (as Jake Fratelli), Die Hard (as Agent Johnson), and Predator 2 (Phil Heinemann in collaboration with married Irish filmmakers Phelim McAleer and Ann McElhinney). 
This slick-looking film is not a documentary, but it could be one based on the unbelievable details of Hunter Biden's personal life and corrupt business dealings. Laurence Fox, a well-known culture critic, plays Hunter in scenes involving drugs, prostitutes, spies, business deals, and Ukrainian oligarchs. 
Director Davi went to great lengths to create a visually stunning world to present Hunter Biden on full display and with a sense of irony, comedy, and perhaps even a smidgeon of dark humanity. He's created a film from the conservative movement that looks nothing like anything else.
The mainstream media and Big Tech have worked tirelessly to keep the truth about Hunter Biden from reaching the public, especially with his father's party facing crucial midterm elections in November. They won't be able to hide now that My Son Hunter Movie is released. Biden-world is so concerned about this film that they sent an attorney to sneak onto the set during filming.
Watch the My Son Hunter Trailer
Since its release on Thursday, the full trailer for My Son Hunter, a film depicting the alleged life stories of Hunter Biden and his father, President Joe Biden, has received 1.3 million views on Twitter as of Saturday afternoon.
The trailer, released on Truth Social and the website mysonhunter.com on Thursday, provides the first substantial look at Breitbart's fusion foray into scripted entertainment. The film attempts to tell the story of Mr. Biden's son, Hunter Biden, as he navigates a slew of controversies.
My Hunter Son Trailer Out Now 🔥 🔥 🔥 🔥

👉Watch HERE – https://t.co/HOkHKDR40C#MyHunterSonTrailer #HunterBiden

— World-Wire (@WorldWire) August 27, 2022
When Hunter, played by Laurence Fox, meets a young, naive stripper, he finds himself doing all the wrong things in all the wrong places with all the bad people. Grace Anderson doesn't know much about politics, but she gets a crash course as she gets closer to President Biden's son (John James). 
My Son Hunter Movie focuses on Hunter, his corrupt business dealings, his relationship with his father, and his lifestyle fit for rock stars. But somewhere, through the thick cloud of a doobie and above the roar of the parties and outbursts…lies the truth. The trailer, made available to the public exclusively, also shows the 79-year-old president kissing one of his Secret Service agents.
Toward the end of the trailer, the words "witness the sensational, bombshell, unbelievable, scandalous, corrupt, censored, shocking true story" of the Biden family.
My Son Hunter Movie Release Date
My Son Hunter Movie will be available to stream on Wednesday, September 7th, 2022, just two months before the 2022 midterm elections. It is currently available for pre-order on the My Son Hunter website.
 My Son Hunter Movie Cast
The following are the film's prominent cast members and their roles:
Laurence Fox plays Hunter Biden.

President John James Vice President Joe Biden

Gina Carano in the Role of a Secret Service Agent

Emma Gojkovic in the role of Grace Anderson "Kitty."
The story is told from the perspective of Gina Carano's Secret Service agent, who also serves as the narrator. Some disturbing scenes include James, who plays Biden, sniffing Carano's hair and kissing her on the neck, depicting images of President Biden standing uncomfortably close to women and children, immediately raising concern among Americans. 
Where to watch my Son Hunter Movie?
From September 7th, the movie will be available for simple download from the site mentioned below. To place a pre-order, enter your email address.
So far, the only way to access the film is through the official website, and there has been no confirmation that it will be available for rental/purchase on platforms such as Prime Video.

Subscribe to Email Updates :