New Yorks's coronavirus death: The number of people who died in New York City from the outbreak of the Coronavirus rose to more than 3,200 on Tuesday, more than the number of people killed in the 9/11 attack on the World Trade Center.
On the other hand, UK Prime Minister Boris Johnson is admitted to the ICU, probably the first major leader in the world, who has been badly affected by the virus. Virus outbreaks are increasing worldwide and 75,500 people have died so far.
At the same time, more than 13.5 lakh cases of infection have been confirmed, which are warning that the situation may worsen in the coming days. In New York and parts of Europe, several steps are being taken to ease the crisis. However, the health authorities appealed to the people not to take any kind of laxity and to be very careful.
New Yorks coronavirus death: The death toll crosses 3,200 in New York City, more casualties than the 9/11 attack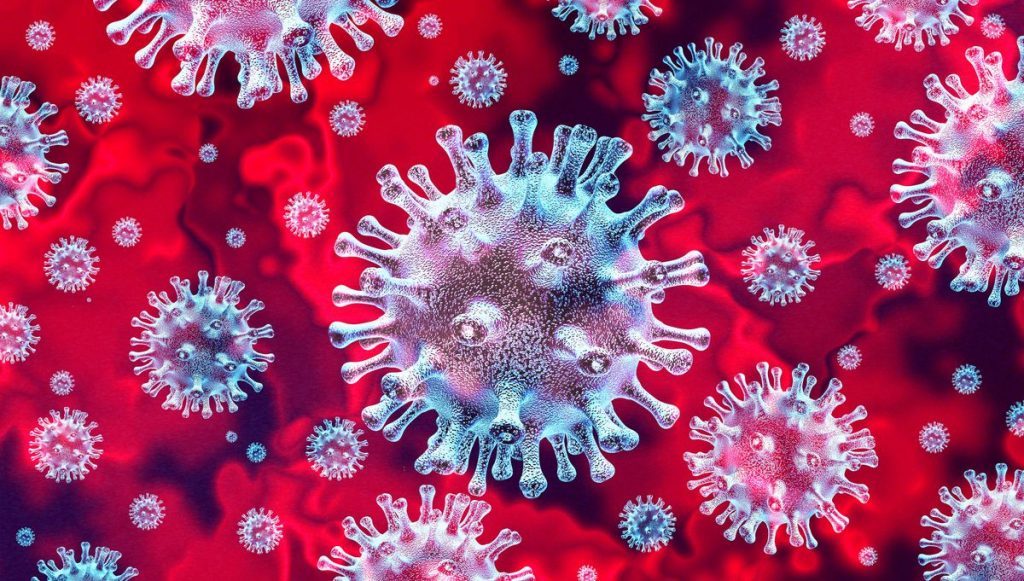 On the other hand, the lockdown was finally lifted after 76 days in Wuhan city of China, from where the coronavirus outbreak started and spread all over the world. COVID-19 has killed at least 3,202 people in New York City.
The deadliest terrorist attack on US soil killed 2,753 people in the city and a total of 2,977 on 9/11, when terrorists hijacked planes and crashed into two Pentagon towers on September 11, 2001, and a plane from a Pennsylvania Had fallen in the area.
New York State Governor Andrew Cuomo said the state has suffered 731 deaths a day from the coronavirus, bringing the total number of deaths across the state to about 5,500, the highest number of deaths in a single day.
"Many New Yorkers are feeling very sad again today," he said. However, the governor said that the number of new admissions and seriously ill patients in the hospital is decreasing, indicating that people Measures taken to keep distance from each other are succeeding.
"The governor said that so many deaths in one day may seem frightening, but hospitalization is higher this week than before." A small number of people. "Social distancing is working," said Cuomo. The death toll from COVID-19 across America has exceeded 12,000, while around 3,80,000 people have been infected with the coronavirus.
The virus's deadliest hot spots include Detroit, New Orleans, and the New York metropolitan area, as well as parts of Long Island, New Jersey, and Connecticut. There have been more than 1,200 deaths in New Jersey, most of them from the northern counties from where many people immigrate to New York City. British Prime Minister Boris Johnson is hospitalized in London.
New Yorks coronavirus death: The death toll crosses 3,200 in New York City, more casualties than the 9/11 attack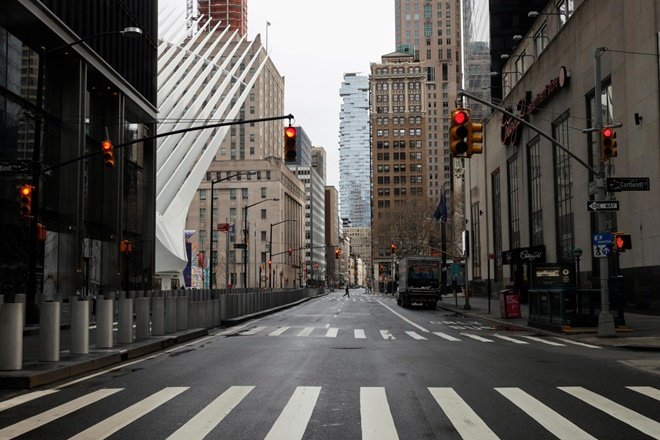 Officials said the 55-year-old Johnson's condition is stable and conscious, he was put on oxygen but has not been put on a ventilator. During this time, Foreign Minister Dominic Raab has been nominated to handle his assignment. Raab said, "For all of us in the cabinet, he is not only our boss, but he is also a colleague and also our friend." And I am sure that he will get well soon.
He is a warrior. "With a total of 800 deaths a day in Britain, the total number of dead reached close to 6,200. Meanwhile, after the lockdown ended Wednesday night in China's Wuhan city, 11 million people in the city will no longer need special permission to move anywhere, provided the mandatory smartphone application shows that they Are healthy and have not come in contact with an infected person.
Trains descended on the streets, hundreds of people were seen waiting for trains and planes to go out of the city, and many people were desperate to go to work. China officially recorded 82,000 cases of COVID-19 and more than 3,300 deaths, most of them from Wuhan. No new cases were reported in China on Tuesday.
New Yorks coronavirus death: Death toll crosses 3,200 in New York City, more casualties than the 9/11 attack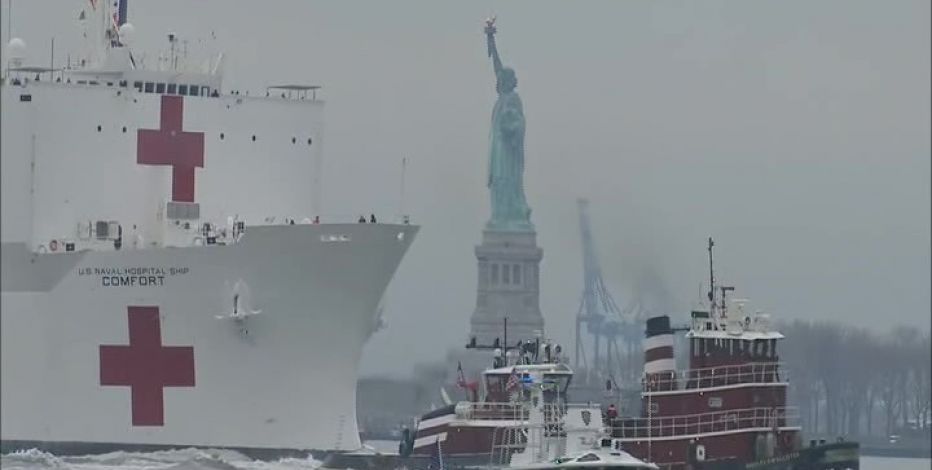 However, some public health experts are skeptical of China's statistics. On Tuesday, Japan's Prime Minister Shinzo Abe said in Tokyo and six other parts of the country after a sharp rise in cases of coronavirus infection in the country. Declared emergency for a month.
Abe said on Tuesday, "There are situations that are affecting the lives and economy of the people badly." I declare a state of emergency. "In Spain, there were 743 deaths due to the coronavirus on Tuesday and according to the Ministry of Health, the total number of people who died of this infection rose to 13,798, while the number of infections has reached 140,510. Italy, the most affected by the Coronavirus, has so far suffered more than 16,500 deaths.
In France, the death toll has crossed 10,000. The country's national director of health, Jerome Solomon, said the death toll had exceeded 10,300. He said that we are in a serious state of the epidemic, but he expressed hope that the situation will be fine soon. According to John Hopkins University, around 300,000 people worldwide have been cured of the disease after treatment.
Endorsement of President Jair Bolsonaro by Donald Trump.

Subscribe to Email Updates :