Pakistan Daily News: Pakistan is now seeking custody of the mastermind of the gurdwara attack from Afghanistan to hide its sins. Afghan security personnel arrested the terrorist mastermind of the attack, Abdullah Orakzai (Aslam Farooqui) of the Islamic State Khorasan, last Saturday.
Aslam is a Pak citizen and also has links with the ISI. Now the Imran government fears that Farooqui may not open Pakistan's pole for anti-India activities in Afghanistan. It is noteworthy that 26 Sikhs were killed in an attack on the gurdwara in Kabul.
Pakistan Daily News: Pakistan is now seeking custody of the mastermind of the Gurdwara attack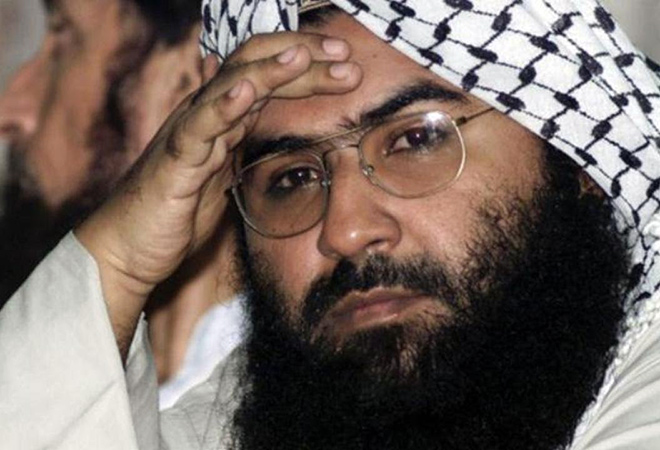 Pak's defense to charge Farooqui
The Foreign Ministry summoned Afghanistan's ambassador to Pakistan and spoke on Farooqui. The Ministry insisted in the meantime that Pakistan is concerned with the activity of this organization which is unacceptable to Pakistan.
The Pakistan Foreign Ministry claimed that Farooqui has been involved in anti-Pak activities in Afghanistan and should be handed over to Pakistan. However, there is no treaty of prisoners exchanged between Pakistan and Afghanistan and Pakistan did not assign Mullah fraternity to Afghanistan.
Farooqui strings are connected to ISI, so Pak worries
In fact, Farooqui has been associated with Pakistan's intelligence agency ISI and is therefore worried about his arrest for Pakistan. Abdullah Orakzai, the leading terrorist of the Khorasan branch of IS, was arrested last Saturday in a complex operation of the National Directorate of Security (NDS) in Kandahar province along with 19 of his associates.
Farooqui's friendship with Lashkar too
The NDS issued a statement saying that Abdullah, a resident of Pakistan's restive northwest Orakzai Agency, has close ties with Pakistan's terrorist groups. He had connections with the Haqqani network and groups like Lashkar-e-Taiba.
According to the statement, Farooqui was appointed as the shadow governor of IS in Afghanistan after the killing of Abu Saeed Bajavari. An NDS official told AFP agency Farooqui was the mastermind of the attack on a gurdwara in Kabul last month. 27 people, including an Indian citizen, were killed in the attack.
Pakistan Daily News: Pakistan is now seeking custody of the mastermind of the Gurdwara attack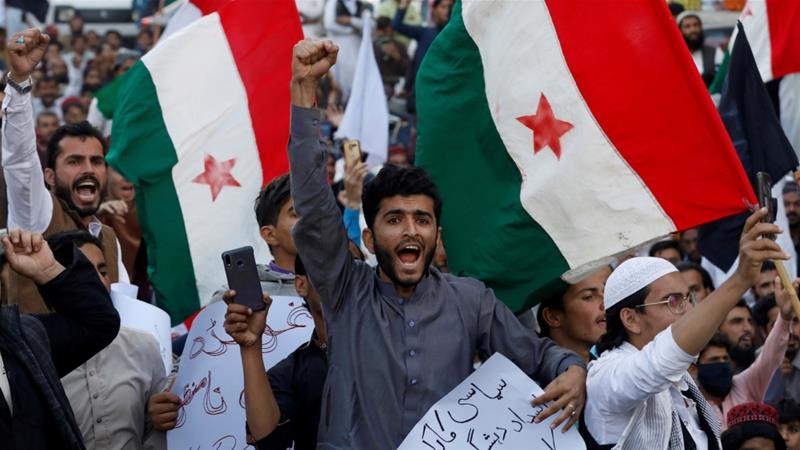 Afghanistan will release 100 more prisoners, but the Taliban is not accepting it
The Afghan government has said that it will release 100 more Taliban prisoners on Thursday. Meanwhile, talks on the subject of the release of each other's prisoners or hostages have alienated the Taliban and called Kabul's move to release the prisoners in a phased manner unacceptable.
The administration of President Ashraf Ghani on Wednesday released 100 Taliban prisoners who have vowed never to return to the battlefield. Officials said an equal number of Taliban prisoners would be released on Thursday as well.
This move to release the prisoners has been taken at a time when Ghani is facing a political crisis. At the same time, America is angry about the staggering peace process and the outbreak of the Coronavirus epidemic in Afghanistan. Authorities in Afghanistan fear that the epidemic may spread to the country's jails.
National Security Council office spokesman Javed Faisal said on Twitter that Kabul will release 100 more Taliban prisoners today and it will depend on their health status. Taliban spokesman Jabiullah Mujahid told AFP that the move was inadequate and unacceptable. AFP Subhash Manishamanisha.
On the other hand, Pakistan Prime Minister Imran Khan, who has declared a billion-dollar budget to fight the Coronavirus in Pakistan, is not ready to recall his 300 students trapped in Bangladesh.
These students are forced to wander from rate to rate amid rising cases of Bangladesh Coronavirus. Not only this, students from India, Bhutan, Sri Lanka, and Nepal studying with them have returned to their countries.
Pakistan Daily News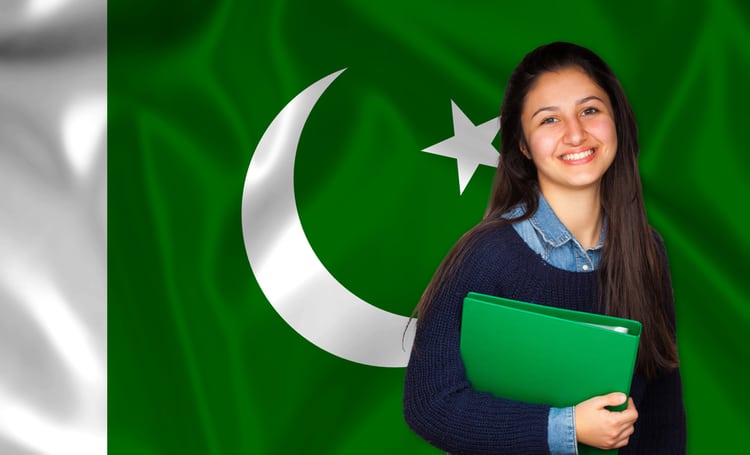 Pakistani student Riza Hameed, studying under a scholarship awarded by the SAARC quota, told Dawn News, "Earlier I used to live in a hostel in Rajshahi.
When students from Nepal, India, Sri Lanka, and Bhutan, who were studying with me, returned to their countries, I was shifted to a hostel in Dhaka. ' Most of the Pakistani students and students are getting very little food.
He told me that there is a lockdown in Dhaka and the health system there is very bad. This is increasing the tension of Pakistani students. Riza said, "We are getting bread and jam or biscuits for food."
So far, 218 cases of coronavirus have been reported in Bangladesh and 20 people have died. Pakistani students are afraid that it would be difficult to survive if Corona had set foot in densely populated Bangladesh.
Actually, Pakistan itself is grappling with the coronavirus crisis these days. The total number of infected people in the country has reached 4,322 after 248 cases of Coronavirus infection were reported in Pakistan on Thursday.
Authorities in Pakistan are facing a lot of problems in preventing the virus from spreading rapidly even after a partial shutdown of two weeks. According to the National Health Service Ministry, 63 people have died in the country so far due to this infection, out of which five died in a single day. So far, a total of 572 people have been infected with the virus. The condition of 31 people is fragile.
Pakistan: Doctors fighting Coronavirus not getting N-95 mask, raging on President
In Pakistan, due to the coronavirus, not only are the conditions worrisome for the common people, even doctors working day and night in treatment are not getting safety equipment.
Meanwhile, there is outrage among the medical staff upon seeing President Dr. Arif Alvi wearing an N-95 mask in a meeting. Especially when recently, doctors seeking safety equipment in Quetta were beaten up by the police. So far 4317 people have been affected by Corona in Pakistan and 63 people have died.
Pakistan Daily News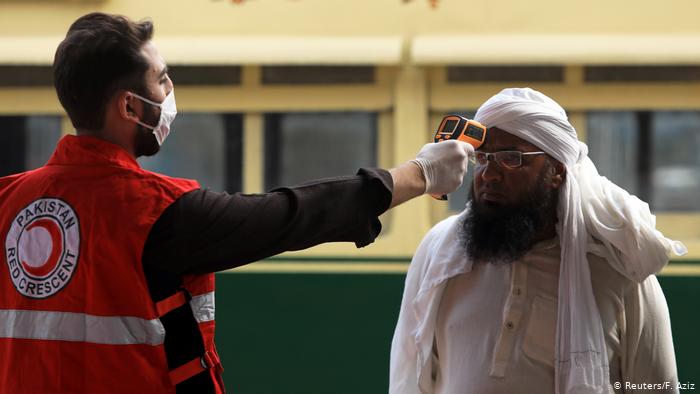 Doctors are not even getting masks
Alvi also has to be a victim of resentment because the government had issued instructions that these masks are only for medical staff who go to quarantine centers and isolation wards. Even other doctors cannot wear these masks.
In such a situation, doctors are questioning the wearing of Alvi's mask during a meeting. The Pakistan Medical Association issued a statement without naming Alvi that nowadays politicians and bureaucrats wear N-95 masks at meetings and tours, while medical staff lack masks and protective equipment.
The letter is written to PM
The statement said, 'N-95 mask is not necessary for everyone. This is only necessary for health workers in quarantine and isolation facilities who are treating coronavirus patients and are at risk of infection. '
Meanwhile, the Pakistan Young Pharmacists Association has written a letter to Prime Minister Imran Khan against the beatings of doctors, nurses, pharmacists, and paramedic staff in Quetta. The letter questions why there is a shortage of safety equipment. Police, medical staff, and teachers also do not have masks.

Subscribe to Email Updates :