Peter Thiel is an American German billionaire and the co-founder of Paypal, Founders Fund, and Palantir Technologies. He was the first outside investor on Facebook. Thiel is also an entrepreneur, political activist, democracy critic, and venture capitalist.
Peter Thiel bids adieu to Meta board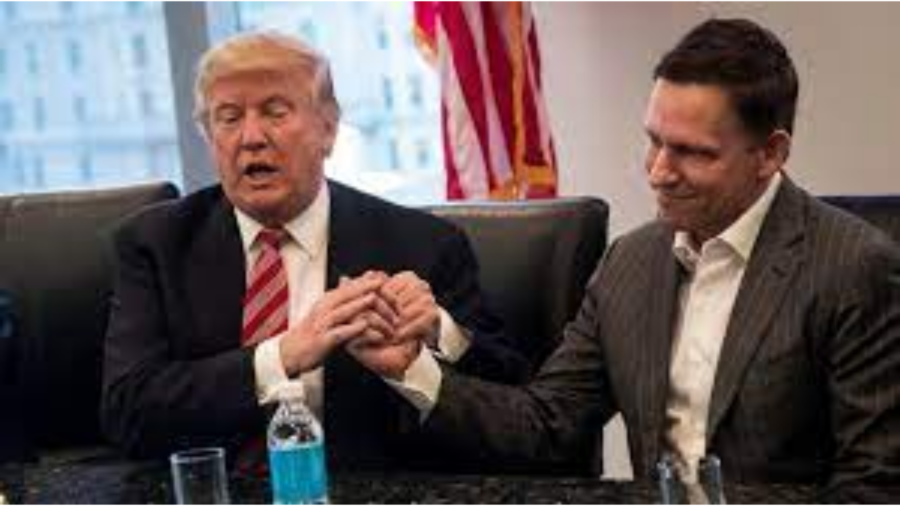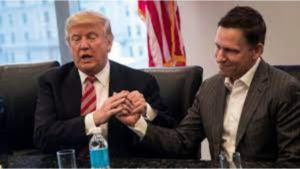 Thiel recently made it to the headlines when he announced his departure from Meta, the parent firm of Facebook, as confirmed by the firm on Monday with no future plans. The Paypal founder and the most controversial member of Meta's board will shift his focus on aiding former president Donald Trump with his mid-term election agenda. Thiel is set to leave after the board's shareholder meeting, most likely after May.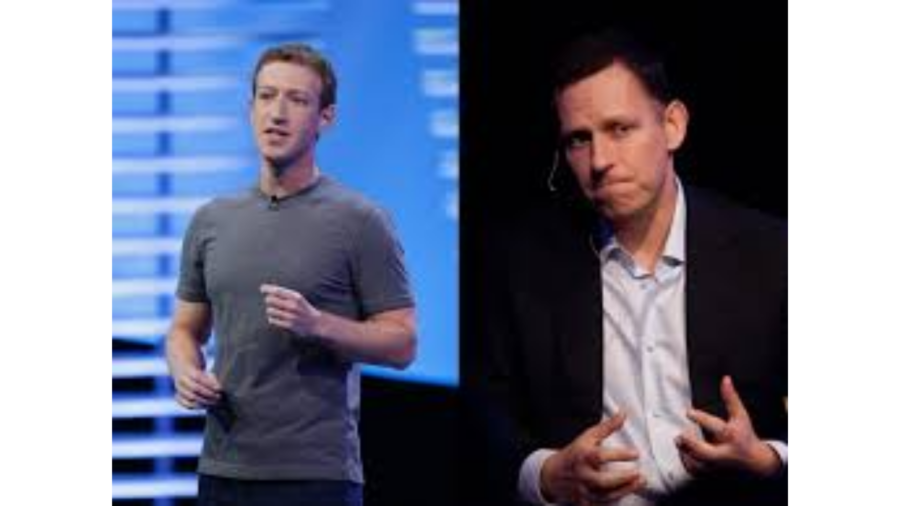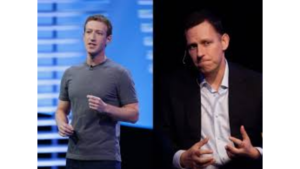 A statement issued by Facebook founder Mark Zuckerberg reads,"He has served on our board for almost two decades, and we've always known that at some point he would devote his time to other interests."
Peter Thiel Early years
Thiel was born on 11th October 1967, in the West German city of Frankfurt am Main. He was raised by his parents, Susanne and Klaus Friedrich Thiel. The family migrated to the U.S when Thiel was an infant. His father worked as a chemical engineer in Cleveland, Ohio. Before settling down in California in 1977, the Thiels moved several times to a number of places including South Africa, where Peter spent a portion of his childhood. He changed elementary schools seven times including a strict establishment at Swakopmund.
Peter Thiel  Education
Thiel attended Bowditch Middle School in Foster City, California, and San Mateo High school where he graduated as a valedictorian of his class in 1985. 
Thiel studied philosophy at Stanford University and graduated with a bachelor's degree in arts in 1989. He co-founded a conservative and libertarian newspaper called The Stanford Review with funding from Irvin Kristol, as a reaction to the ongoing debates on identity politics and political correctness. Thiel served as the first editor-in-chief for the newspaper until he completed his BA degree in 1989. 
Peter earned his Juris Doctor degree in 1992 from Stanford Law School. 
Peter Thiel Career
Before embarking on his venture capital journey, Thiel worked a number of jobs before returning to California in 1996. Eventually, he raised 1 million dollars with the help of friends and family and established his first capital venture, Thiel Capital Management. A huge setback hit the company early on when Thiel invested $100,000 in a web-based calendar project started by his friend, Luke Nosek. 
Thiel experienced his first stroke of luck with the establishment of Confinity.Inc in December 1998, which later launched PayPal. 
"We're definitely onto something big. The need for PayPal answers is monumental"…
In 1999, Confinity.Inc launched the digital wallet app Paypal, which opened up a whole new world of possibilities in the handling of money. At a press conference for the launch of PayPal, Thiel spoke,"We're definitely onto something big. The need PayPal answers is monumental."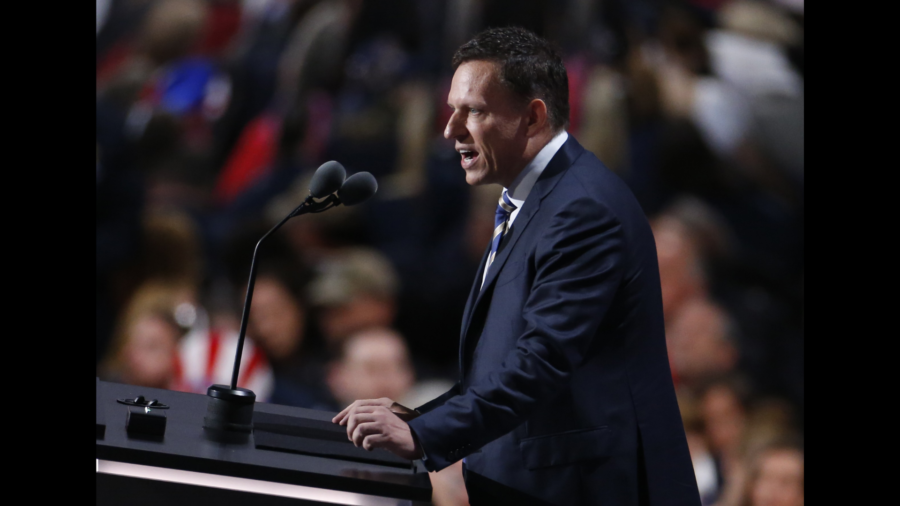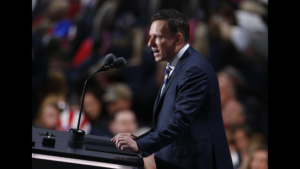 He added,"PayPal will give citizens worldwide more direct control over their currencies than they ever had before. It will be nearly impossible for corrupt governments to steal wealth from their people through their old means because if they try the people will switch to dollars or Pounds or Yen, in effect dumping the worthless local currency for something more secure."
PayPal went public in 2002 and was sold for 1.5 billion dollars to eBay in October of the same year. After successfully establishing PayPal, Thiel went on to launch a number of highly successful ventures including Palantir Technologies, Clarium Capital, Valar Ventures, and Founders Fund.
Peter Personal life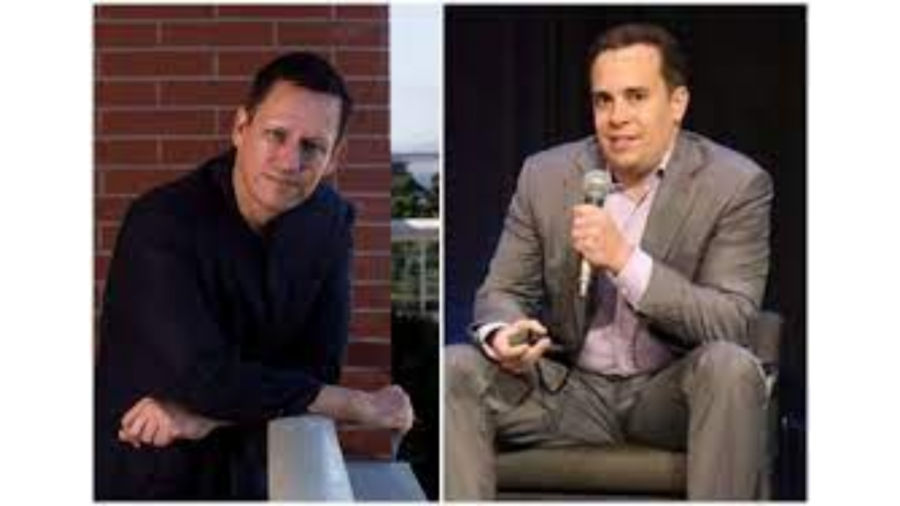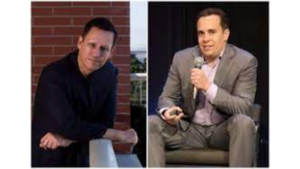 Peter Theil (left) and Matt Danzeisen (right)
Peter Thiel is 54 years of age and is married to long-time partner Matt Danzeisen who works for Thiel Capital. The couple tied the knot in October 2017 in Vienna, Austria. The two have a daughter. Thiel is a Christian by religion. Thiel currently resides in Foster City with his family. His parents are Susanne and Klaus Friedrich Thiel and he has a brother named Patrick Thiel.

Subscribe to Email Updates :