PM Modi's video message: Prime Minister Narendra Modi, through a video message on Friday, thanked all the countrymen for fighting unitedly against this epidemic amidst the Coronavirus war.
Let us tell you that on March 24, the PM announced a lockdown in the country because of the increasing risk of Coronavirus. Apart from this, he also sought cooperation from the countrymen. Now that it has been ten days since this lockdown, the PM has once again met people and said some more unique things.
PM Modi's video message: 'Darkness will lose, and brightness will win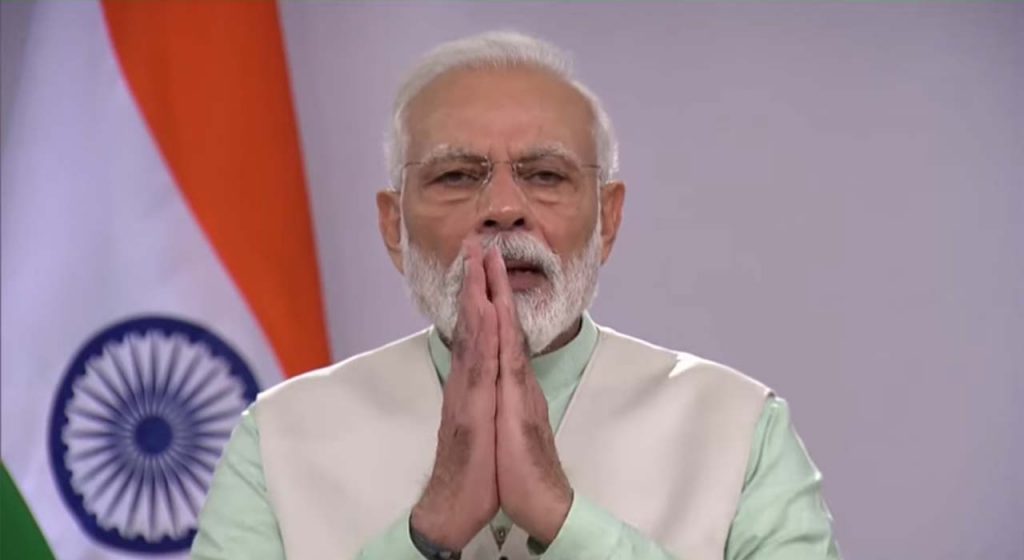 In his small but essential video message, he thanked the people for their support in the Janata curfew. He said that on that day, the sound of applause, bells, and thali is being heard all over the world today. Other countries of the world are doing this unique experiment here and thank those who are helping others in this challenging time.
PM Modi said that this Janata curfew has made the whole world realize the collective power of the country by which the war against this great war can be won. From time to time, it is necessary to express this power to ourselves and the world.
He said that after the lockdown when crores of people are in the houses, some of them may think of what they will do alone. How can I fight such a big battle alone? How many more days will it have to worry? He said do not forget to understand this.
We are definitely in our homes, but no one is alone. The power of 130 crore people is associated with everyone.
In India, the public is considered a form of God. In this fight against the Coronavirus, it is necessary that we should be able to witness the immense strength of our unity. This interview will also give us the power to win this war.
Those who are most affected by this have to be brought to the light. We have to end the darkness that has arisen due to Corona. To defeat it, we have to spread the light in all four directions. We all have to challenge this crisis together and make the enemy realize the power of light.
On April 5, all the countrymen will once again show their solidarity and set an example before the world.
Turn off all the lights of the house for nine minutes at 9 pm on April 5 and light a candle, lamp, or light flashlight for nine minutes in your door or balcony. When everyone does this, then everyone will feel the power of this light. This light will give us the determination and power that we are not alone in this battle.
PM Modi said that it should be noted that there is no crowd gathering at the time of this event. It has to be done only from the door or balcony of your house. During this time, the goal of social distancing is not to cross. This is the only way to break the corona chain.
He said that on April 5, let him sit alone for a few moments to remember Maa Bharati. Realize the power of 130 crore countrymen who will give us the power to fight this battle.
There is nothing else in the world more than our enthusiasm. There is nothing we cannot achieve with this strength. Come together and defeat Corona to make India victorious.
Complete Lockdown in India: Curfew across the country for 21 days from today 12 am

Subscribe to Email Updates :