Powerful Images From George Floyd Death: Protests in the United States have reached 25 cities since the death of black American George Floyd in street police custody.
The police released teargas shells and fired rubber bullets at the people the cars and bunkers were set on fire. 
Everywhere, sprayed on the walls of buildings, 'I cannot breathe' was written on the wall. A dustbin was set on fire near the White House. 
Thousands of people took out a peaceful march in protest.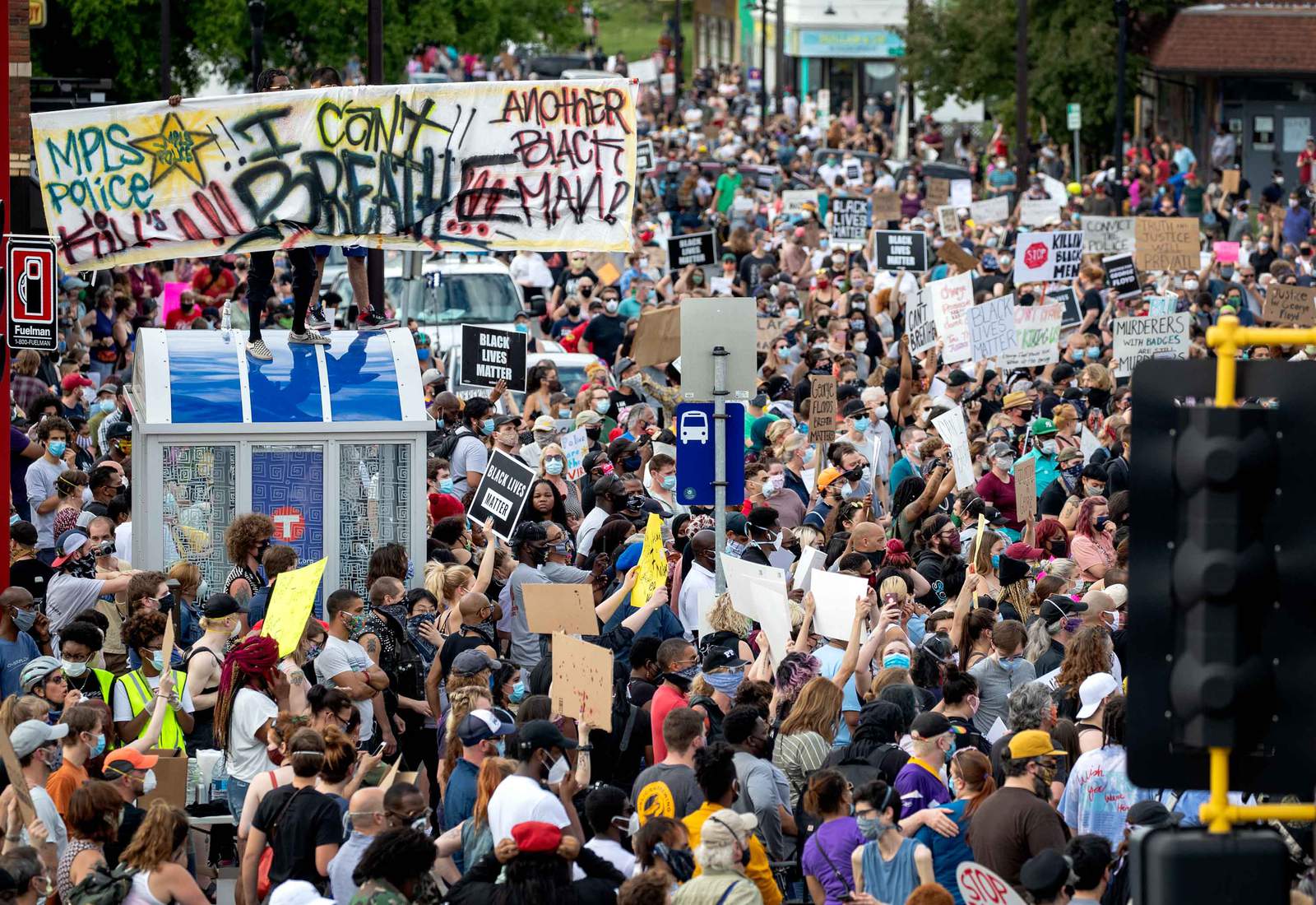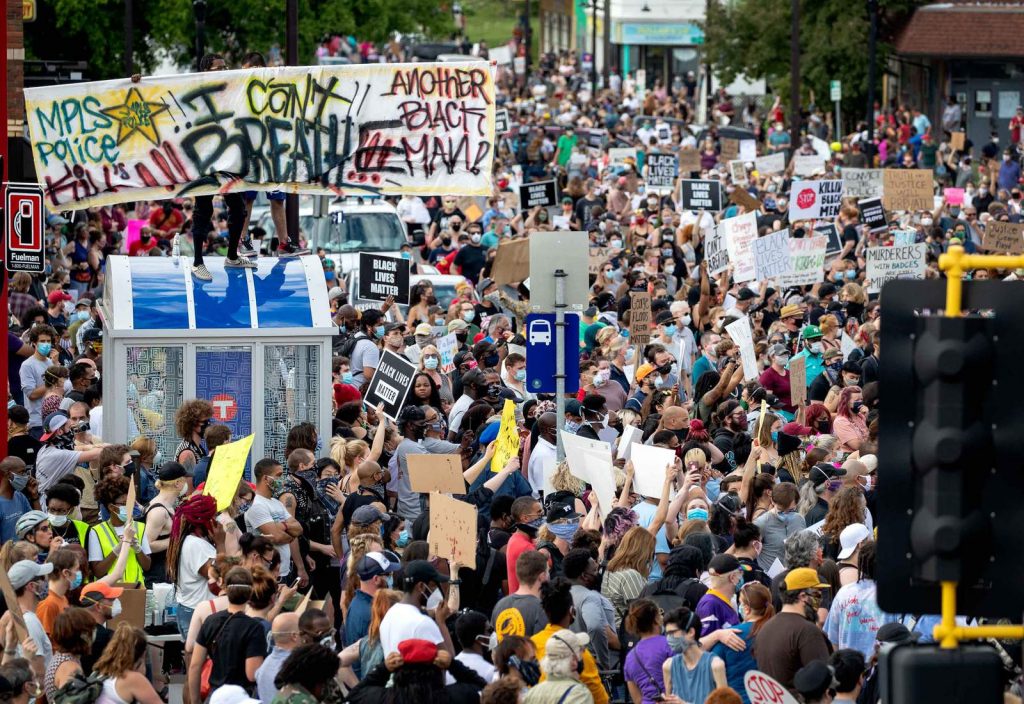 Overhead 12 curfews were imposed in more than 12 major cities across the country. At least 1,669 people have been arrested in 22 cities so far. 
Amid protests in Indianapolis, police are investigating several incidents of firing in which one person was also killed. 
Police, State Patrolmen and National Guard members were stationed in Minneapolis. They released teargas shells and fired rubber bullets.
Powerful Images From George Floyd Death
Health experts are worried, Corona will spread more like this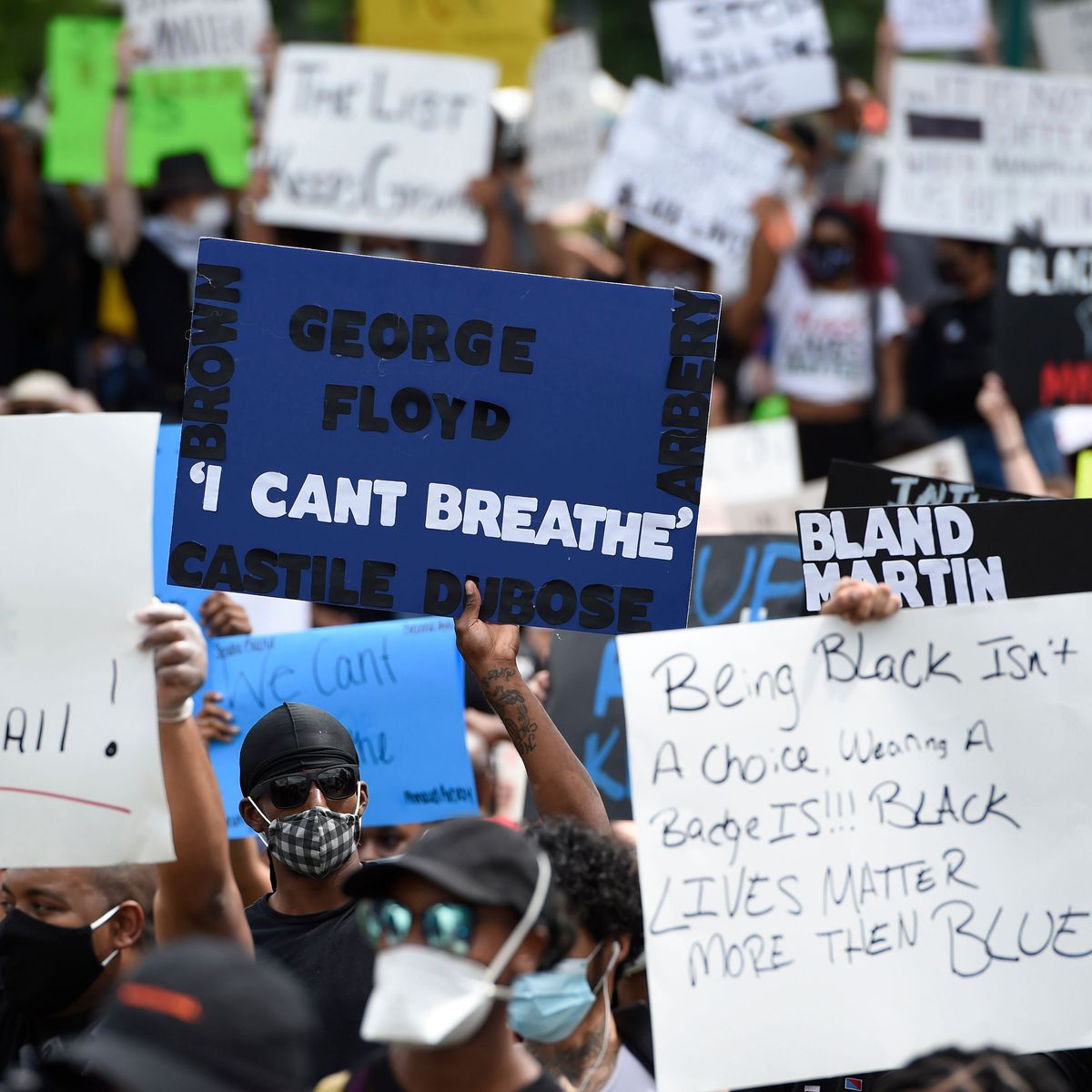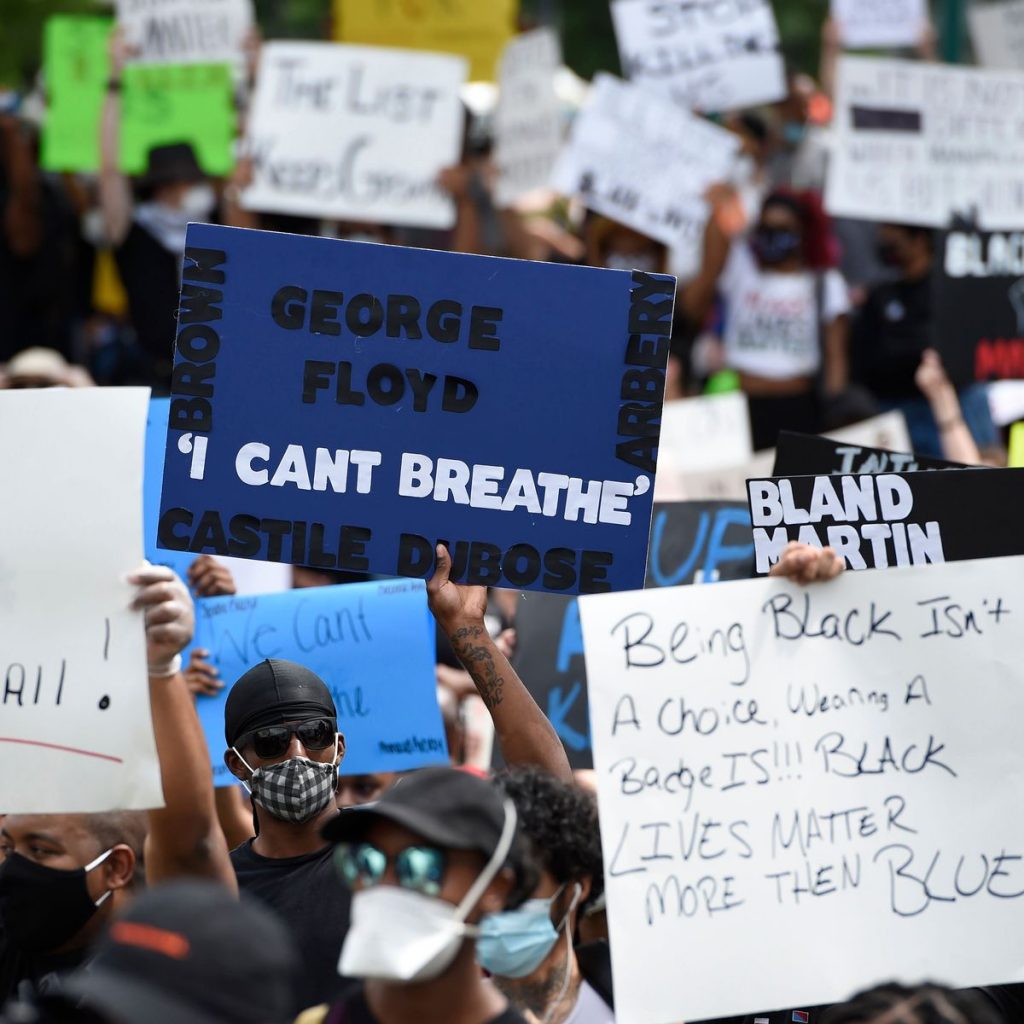 On Saturday, violence spread from New York to Tulsa and Los Angeles. Looting is being done in shops. 
On the other hand, the gathering of a large number of people without masks has caused concern among health experts that it may spread Corona.
13 police officers injured in Philadelphia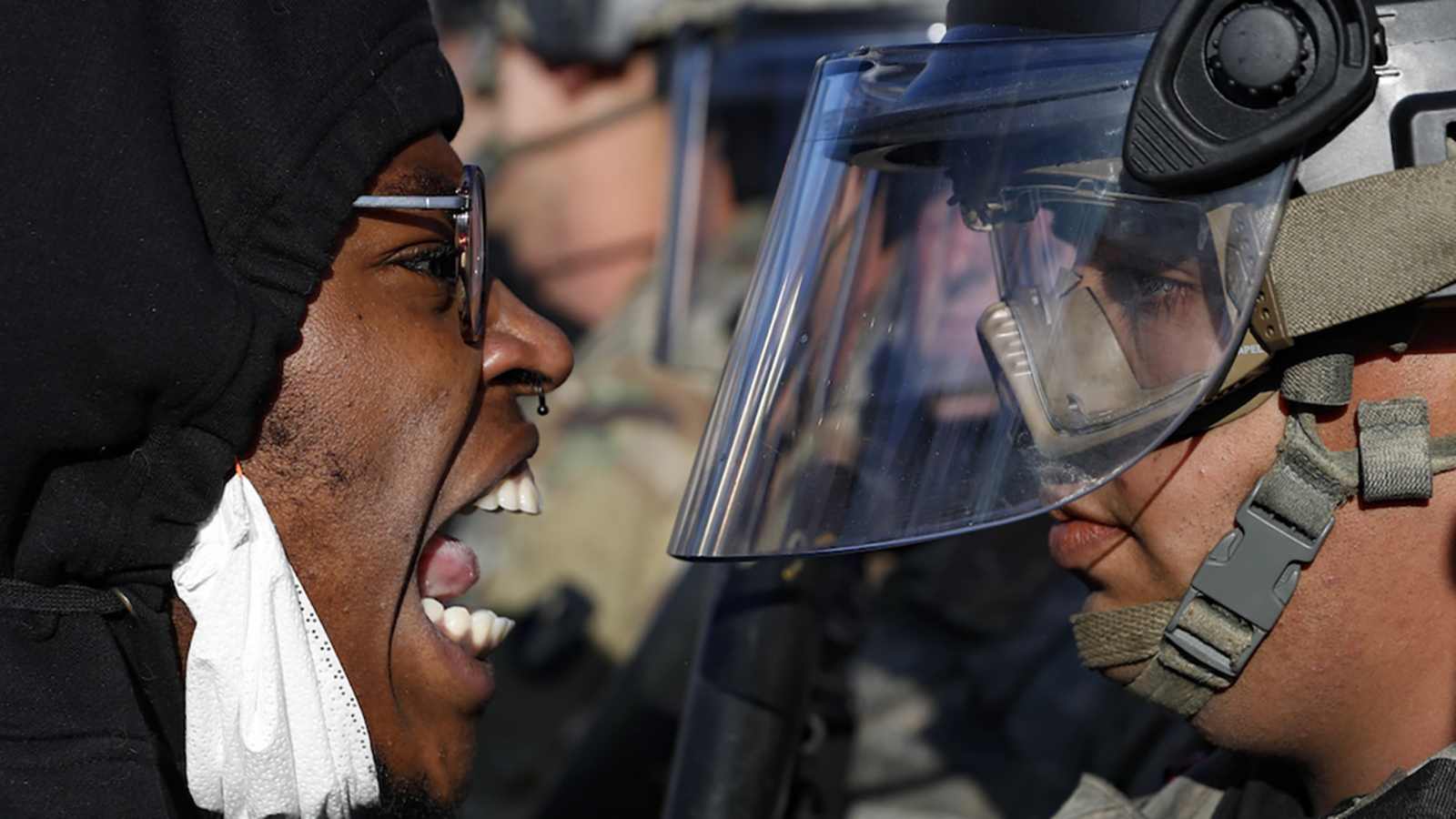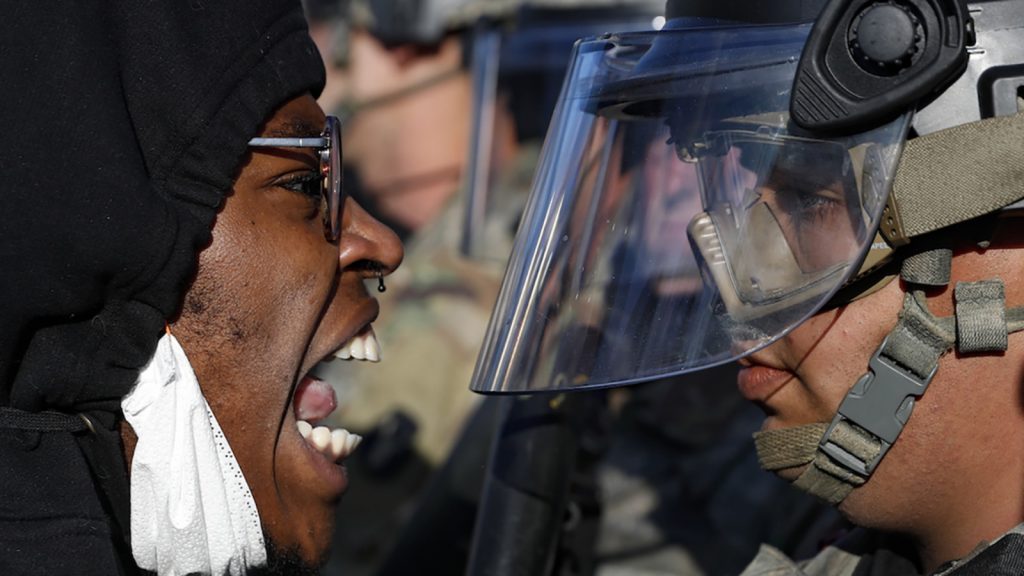 At least 13 police officers were injured in an angry protest in Philadelphia. Arrests were performed in New York, and people were taken off the streets. 
The National Guard has been deployed outside the White House. Protesters violated curfew in Salt Lake City. In Los Angeles, protesters also lathi-charged and fired rubber bullets. 
In a viral video, two cars from the New York Police Department were seen moving towards the protesters who were removing a blocker. 
Many people have fallen to the ground, and it is not clear whether anyone was injured or not.
Michelle said- I'm sad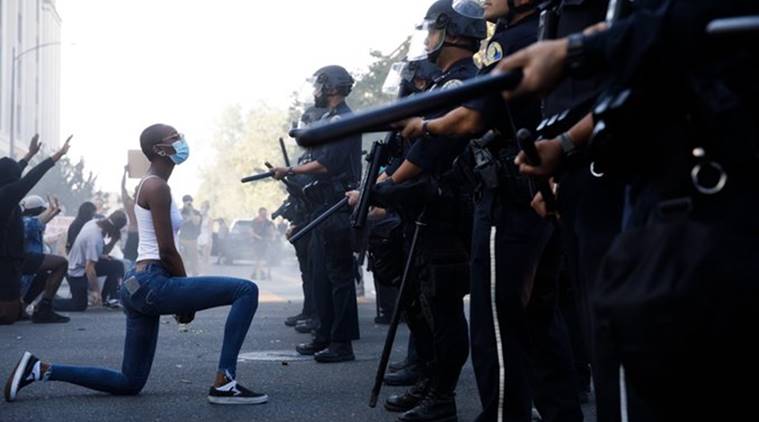 Former President Barack Obama's wife Michelle Obama said she was saddened by the pain of George Floyd's murder and was feeling pain. 
In an Instagram post, Michelle said that racism is a fact. Many of us learn to compromise with it. But if we want to make it past, then people of one colour cannot do it. 
It is upon all of us – whites, blacks all over us. It will end with justice, compassion and empathy.
Curfew near White House, Trump had to take shelter in a bunker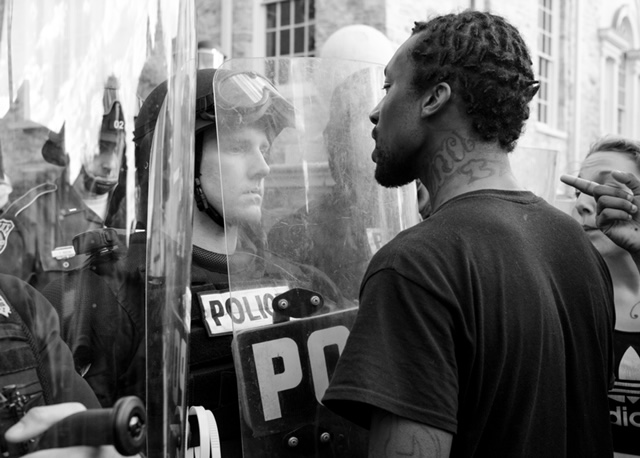 After the death of George Floyd, the blacks' performance has been raging. Thirty cities in America are burning in the fire of violence. 
Its heat reached the White House on Sunday. In the capital Washington, the situation became so bad that the mayor announced a curfew from 11 is to 6 am. 
At the same time, a series of protests continued for the third consecutive day near the White House.
The situation worsens near White House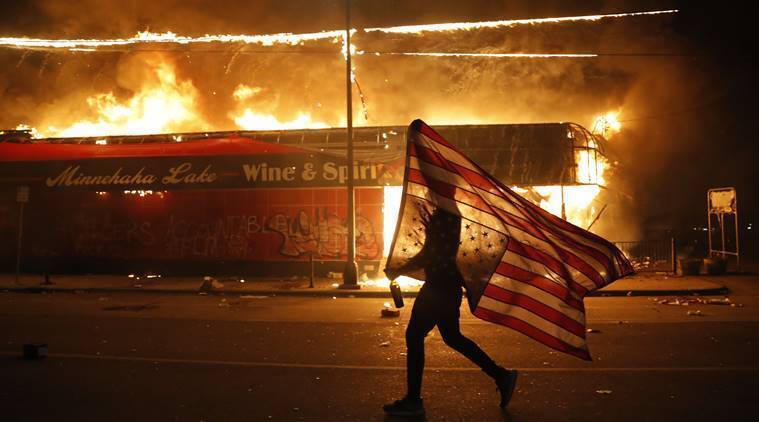 A mob demonstrating near the White House set fire to a dustbin and also lashed out at the police. 
The matter became so bad that the secret service agents deployed in security took President Donald Trump to the protective bunker in the White House. 
The Washington police, however, reached the spot and drove the miscreants from around the White House.