Looking for Spectrum Landline phone service? If yes, you have stumbled upon the right webpage.
Perhaps in 2023, you might not need a home phone or a landline as most of the work is conveniently done via mobile phones and PCs. However, as a business organization, you might require a landline to facilitate internal communication within the premises among the employees.
Spectrum provides excellent landline services that are easy to install and use, along with several Spectrum phone packages to choose from.
This article covers detailed information about Spectrum Landline phone service, features, and more.
Spectrum Landline Phone Service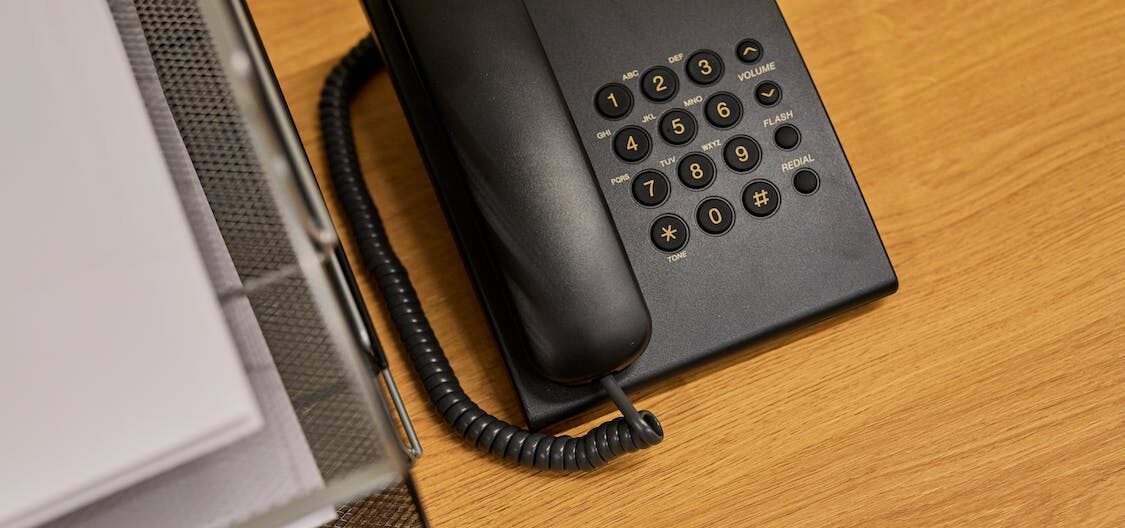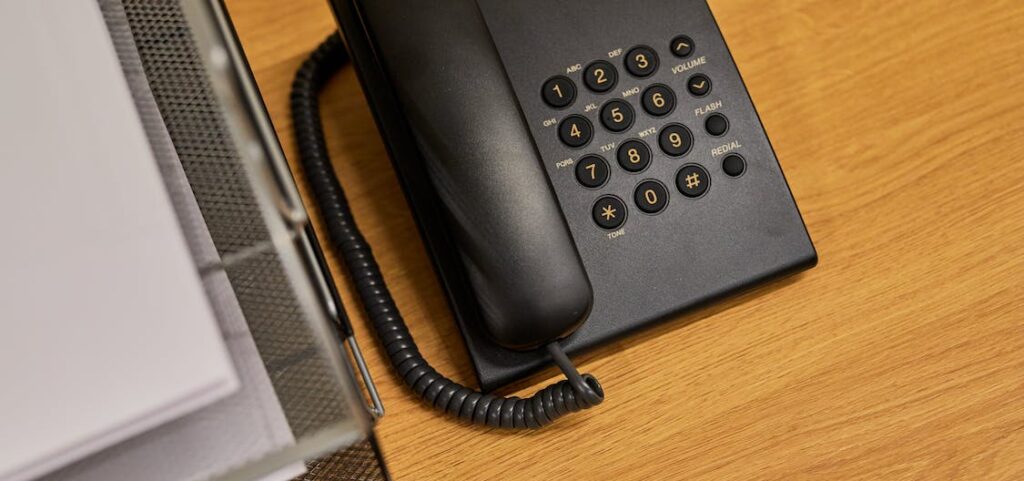 Spectrum Landline phone service allows you to use a landline alongside your mobile phones. The landline service can be installed independently, but you can also seek professional help.
The prime reason people rely upon Spectrum Landline Services is because of the affordable packages and the quality service Spectrum provides to the users.
Spectrum Landline Phone Service Features
Keeping aside the basic features you are likely to get with every landline phone service, Spectrum offers a list of additional features that will benefit you in the long term.
Following are some of the valuable features of Spectrum Landline Phone –
Multiple Phone Lines – Spectrum Communications provide multiple phone connections with the basic service. As a user, you can choose to have more than two phone lines per your requirements. This feature becomes most beneficial when you have a home business or a large family so that you can easily communicate with each other over the phone.
Caller ID – With Spectrum Landline phone service, you get a caller ID built into your touch-tone phone. With this feature, you will effortlessly know who is calling you, and you can even have the caller ID displayed on your television screen.
Block Unwanted Calls – If you are receiving unwanted calls or harassment over the call that you are tired of, you have a simple yet helpful feature for blocking unwanted calls on Spectrum Landline Phone. With the quality, you can block telemarketers, international calls that can be fraud calls from a third-party source, 900/976 numbers, and an outbound caller ID.
Efficient Battery Backup – Spectrum Landline Phone Service uses electrical power from your house's main outlet. In case of power outages or erratic power supply, you might have to face the issue of service disruptions. Thanks to the battery backup feature of Spectrum, you can get 4 to 5 hours of talk time and 8 to 24 hours of standby service painlessly.
Security Systems – Spectrum Landline Service ensures the overall connection is safe and secure. No hindrance is caused to the safety of your calls. It further operates a home security infrastructure such as ADT and Life Alert.
Wire Maintenance Plans – The Wire Maintenance Plans feature enables instant services at a minimal cost whenever the telephone system becomes dysfunctional. With this feature, you can upgrade the wires and the telephone system to the current technology. However, you will be required to pay a little extra while installing the Spectrum Landline Phone Service.
Other Excellent Features – Apart from the features mentioned above, there are many other features offered by Spectrum, which include readable voicemail, three-way calling, call waiting, call tracing, call forwarding, an online phone manager to access and update address book and voice mail, speed dial, repeat dial, and Do Not Disturb mode.
Ways To Activate Spectrum Landline Phone Service
Call a cable operator to activate Spectrum landline service or visit the official website to book a service activation. You must ensure that Spectrum provides service in your area.
Along with that, you need a Spectrum WiFi router and ethernet cables required for the installation. The Spectrum landline service can not be established without an internet source and a wireless device such as a mobile phone, a PC, or a tablet.
Setup Spectrum Landline Phone Service
You need the equipment mentioned below to set up Spectrum landline service –
Phone Modem – A Phone Modem is needed to connect your home's cables and phone lines.
Phone Jacks – Spectrum uses Phone Jacks to install the landline phone in your house.
Ethernet Cables – Ethernet cables are required to connect the WiFi router to the Modem.
Router – A router ensures a stable internet connection to install your landline service.
Wireless Device – The activation process needs a wireless device such as a mobile phone, a tablet, or a PC.
Steps to Self-Install Spectrum Internet, WiFi & Voice
To install Spectrum Internet, WiFi, and Voice service, you need to follow the below-given steps –
Connect the Modem by connecting one end of the coaxial cable to the Modem and the other to the cable outlet. Wait for the Online Status light on your Modem to turn on. It might take two to five minutes.
Connect your phone to the Modem by connecting one end of the phone cable to the Voice Port 1 on the Modem and the other end to the phone's base station.
Now, connect one end of the Ethernet cable to the Modem and the other to the Ethernet port on the WiFi router. Also, connect the power cord to the WiFi router and plug the other end into a power outlet.
On your mobile phone or PC, open WiFi settings and connect it to WiFi. You need to enter the password present on the back of the Spectrum router.
Lastly, you need to visit the Spectrum self-installation website and follow the instructions on the screen.
Coverage Area for Spectrum Landline Phone Service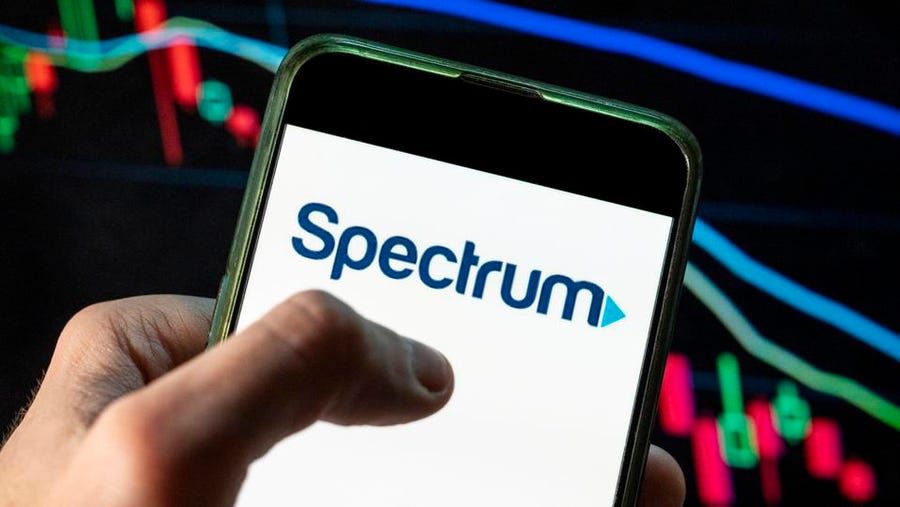 Spectrum allows users to enjoy unlimited nationwide calling anywhere in the US. The services are also offered to users in Mexico, Canada, Guam, Puerto Rico, U.S. Virgin Islands, American Samoa, and Northern Mariana.
Spectrum Landline Pros and Cons
Spectrum has some pros and cons, which are mentioned below –
Pros
Affordable and reliable
International calls are budget-friendly prices
Easy installation
Cons
Requires Spectrum TV or internet service
Spectrum Landline Phone Service Plans and Pricing
Spectrum Landline service can not be installed standalone. You need to purchase an internet or a broadband plan and the voice plan. These plans are budget-friendly and effective.
Below, we have covered the pricing of different plans offered by Spectrum –
Spectrum landline service is available to the users at $19.99 monthly
The Internet+Voice plan costs $69.98 per month for 12 months. The internet speed provided is 300 Mbps.
The TV Select+Voice plan costs $79.98 per month. More than 125 channels are included in this plan.
The Internet+TV Select+Voice plan is $129.97 per month for 12 months. There are unlimited nationwide calls with an internet speed of 300 Mbps and over 125 television channels.
Benefits of Spectrum Landline Phone Service
Below, we have covered the benefits of Spectrum landline service –
No Dead Zones or Service Blackouts – Some areas in the United States are still deprived of cell service. Spectrum phone service combines your internet or cable connectivity with phone accessibility to conveniently use the phone services without any blackouts or dead zones.
Reliable and Safe – Spectrum uses your internet or cable connection to install the phone service. This makes the service reliable and safe to use. You are likely not to face the issue of dropped calls or interruptions in the service.
No Contracts and Cost-Effective – The plans offered by Spectrum are budget-friendly and cost-effective. The prices are as low as $5 a month, and you will likely get exceptional and commendable service at a minimal price. Also, you can cancel your phone service whenever you want, as there are no contracts.
Ways to Pay Spectrum Landline Phone Service Bill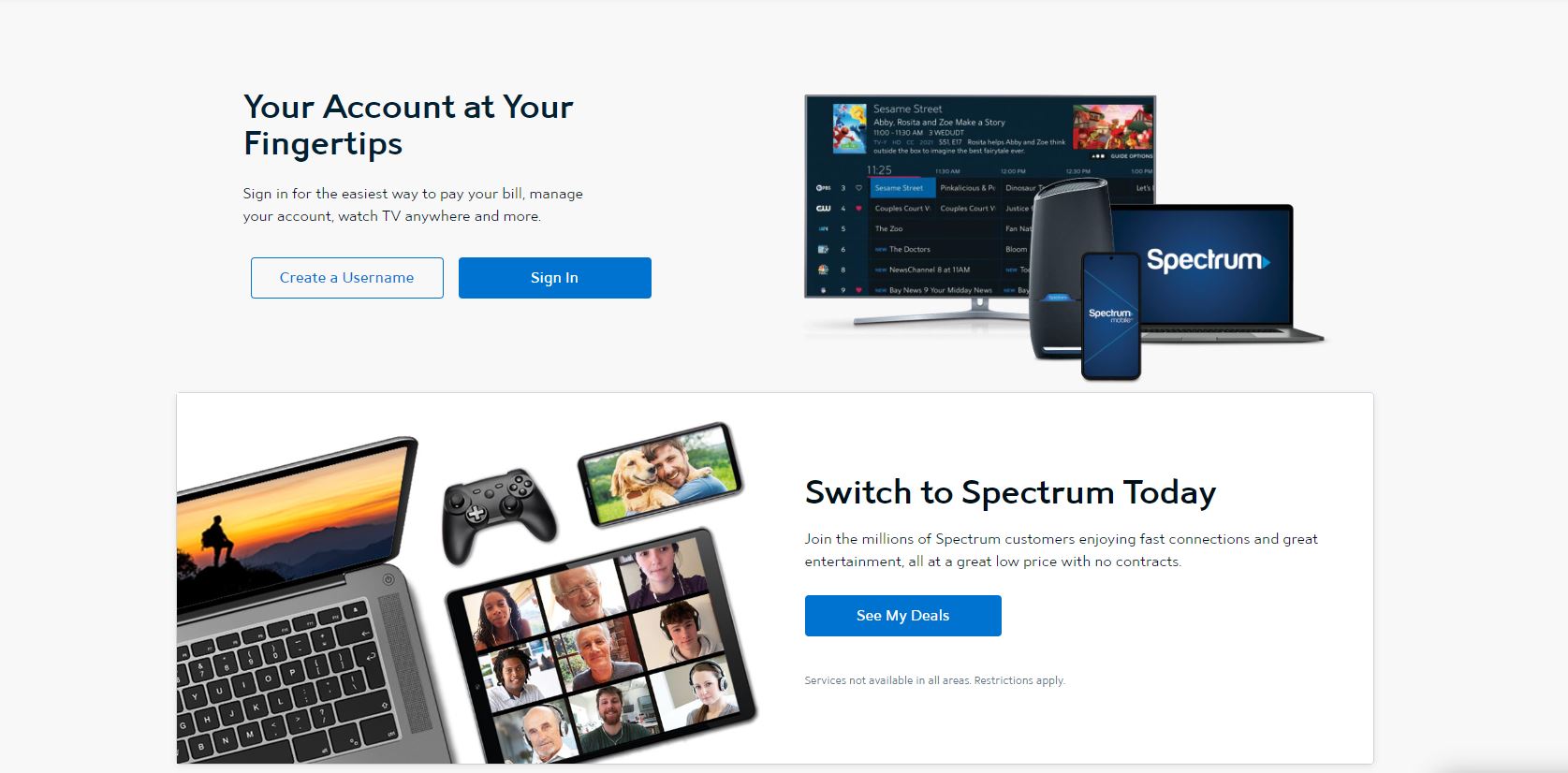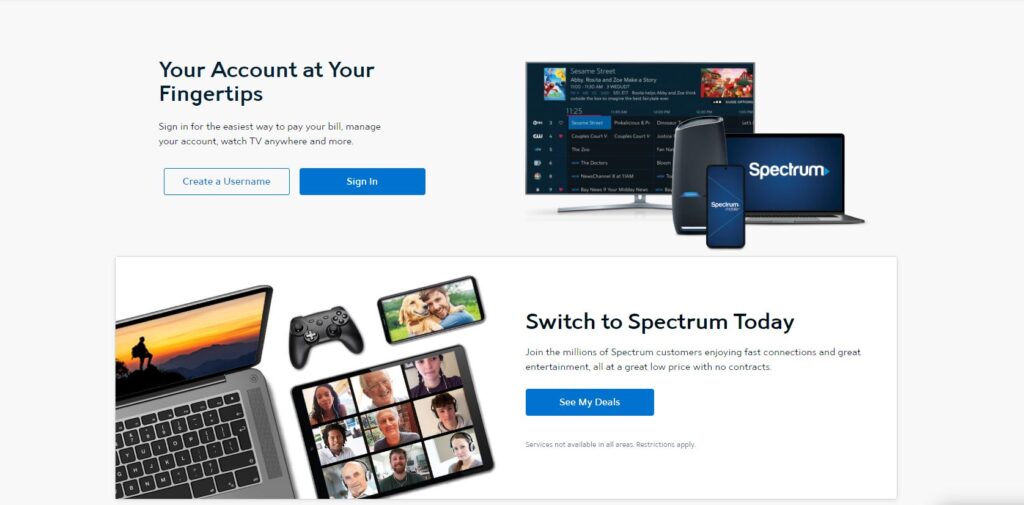 Your Spectrum landline service bill can be paid in numerous ways –
Pay on Spectrum.net
Login to your account and select "Pay My Bill."
Enter your payment details. You can pay via a debit card, a credit card, or a savings account.
Follow the instructions and complete your payment.
Pay on My Spectrum App
Sign in to the app and create a username.
Select the "Billing" tab.
Click on the "Make My Payment" button.
Adjust the Payment Amount, Payment Date, and Payment Method accordingly.
Make the payment, and you will receive a confirmation message.
Pay by Phone
You can call (833) 267-6094 and pay your Spectrum phone bill.
Visit the Spectrum Stores
You can visit a nearby Spectrum store and pay your Spectrum phone bill.
Frequently Asked Questions
Does Spectrum provide Landline Phone Services?
Yes, Spectrum provides landline services at affordable and budget-friendly prices.
Can you have a Spectrum phone without the internet?
No, Spectrum does not offer a standalone landline service. Spectrum phone service can not be accessed without a television or an internet connection.
What is the cost of Spectrum Landline Service?
The Spectrum phone service is available at $19.99 per month. Besides that, combined internet and phone plans or television and phone plans can also be purchased.
Is Spectrum Landline Service safe?
Yes, Spectrum Landline Service is entirely safe and reliable.
Can I install the Spectrum Landline on my own?
Yes. You can self-install Spectrum landline.
Can a Spectrum Landline Service send and receive text messages?
No, a Spectrum Landline Service can not send or receive text messages.

Subscribe to Email Updates :