Telugu Bhanumathi and Ramakrishna Review: It is sporadic to come across movies that depict various sides of love in someone's life. Ideally, people are fixed in a notion that love happens at a young age and love after the '30s? Not married at 30? It is big trouble in society. Because societal norms don't approve of it! But the debutant director Srikant Nagothi has changed the definition of love stories by his movie "Bhanumathi and Ramakrishna."
The director has explored the concept of how men and women are looked up as old and how people of that age can't fall in love!
Telugu Bhanumathi and Ramakrishna Review
Bhanumathi or Bhanu is an independent, hardworking woman in her 30's who has been in a long-distance relationship with her boyfriend Ram for the past five years. However, one day, Ram decides to visit the town, and Bhanu chooses to dress up, and he knocks on her door she gracefully opens the door and extends her hand in the hope that he would have brought a racing for her, but he drops a truth bomb on him instead.
He tells her that he has been dating another girl for three months, and it is challenging for him to be in a relationship with Bhanu. Bhanu later meets a new man in the office, a new joinee at her office named Ramakrishna, a small-town boy. How they fall in love is a beautiful story. The reason why this story was appreciated by many was because of its unconventional portrayal of love and marriage between a man and a woman at the age of 30.
Many mainstream love stories have been made, but Bhanumathi and Ramakrishna stood out from the rest. The best part about the movie will be the story and how the director has managed to depict the societal norms that begin from home itself. When Bhanumathi's mother asks her is f she would marry the man her mother chooses and that Bhanu tried to find love for herself but did not succeed. Bhanu becomes furious because it is not ready to settle for its sake and is not the ordinary type.
But our small-town man is all he didn't want her man to be, a simple boy with simple dreams and ambitions. He particularly starts avoiding it, but as she gets to know him, all his simple things touch her, and a beautiful love story blossoms.
Bhanumathi and Ramakrishna Cast
Salony Luthra as Bhanumathi
Naveen Chandra as Ramakrishna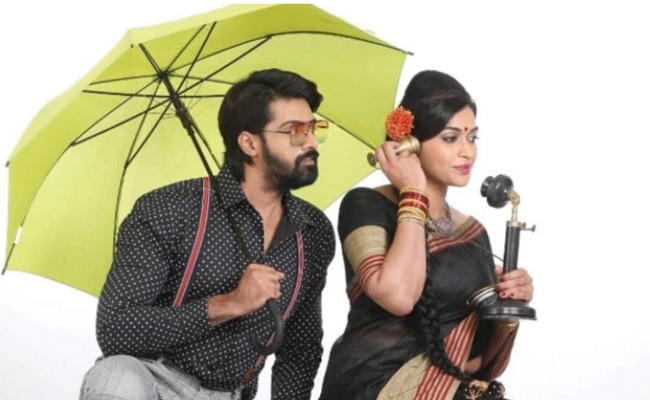 These are the lead actors in the film who have done an exceptional job in their roles. Their acting and dialogues are organic and natural; it feels as if they're not acting, but it is a real-life scene. Special mention has to be the writer who has written the movie from a female point of view, which depicts the film in its sincerest form.
The songs and music of the film is another highlight to the story!
Everything about this movie is a screaming must watch! If you're looking to watch not such a mainstream love story, "Bhanumathi and Ramakrishna" is your answer. A love story that will warm your heart!

Subscribe to Email Updates :