The International Cricket Council (ICC): On Wednesday, 1 April, people know by name Fool's Day. To this day, people try to fool each other in some way. The International Cricket Council (ICC) posed a question to the cricket fans on April Fool, and after doing so, he was trolled by New Zealand all-rounder Jimmy Neesham.
The ICC on Wednesday made April Fools of cricket fans around the world. The cricket governing body played a game with its fans around the world. The ICC gave fans the task of finding Virat Kohli out of it by posting a lot of photos of Lokesh Rahul on Instagram.
The International Cricket Council (ICC): All-rounder Neesham trolls ICC on April Fool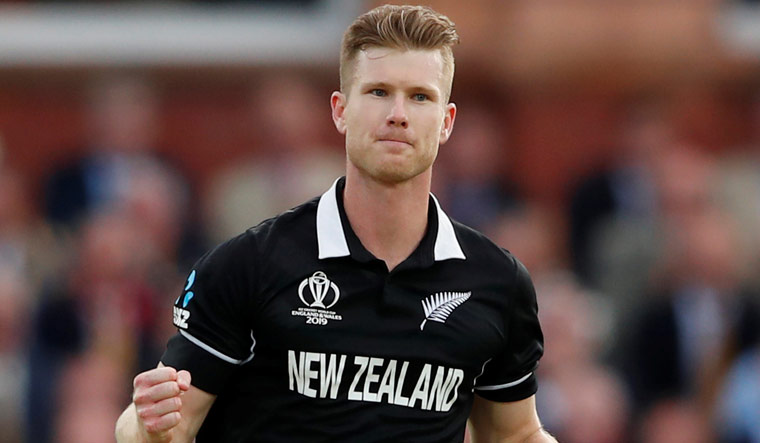 The ICC shared some pictures of Indian wicket-keeper batsman KL Rahul and asked him to search for Virat Kohli's photo from all the images. Actually, the ICC played this game with the fans. One of the many pictures was kept by Kohli.
The ICC posted a lot of small postcard photos of Rahul on Instagram. Of all the pictures posted, there was only 1 Kohli picture while Rahul was in every other picture. The post drew many fans, including Rahul.
The post was joked about by the New Zealand cricket team all-rounder Jimmy Neesham who wrote something that caused the ICC to troll on social media. "You guys have lost the way," Neesham wrote on the ICC posted photo.
Due to the coronavirus, all sports activities have been stopped, and many cricket series have also been postponed. The decision to delay the three-match ODI series being played between New Zealand and Australia after the first match was made.
In India, too, the three-match ODI series against South Africa was postponed. The first ODI match had to be canceled due to rain in Dharamsala. After this, the remaining BCCI and Cricket South Africa decided to postpone the remaining matches together.
India's Cricket Schedule 2020-21 (Updated): BCCI likely to make changes in Match Schedules

Subscribe to Email Updates :