The spread of Coronavirus in India: Confirmation of the deadly coronavirus in several of those involved in Nizamuddin Markaz's Tablighi Jamaat has shaken the entire nation. Jamati traveled to different parts of the country via 5 trains from Delhi.
Due to this, the passengers who boarded the trains on these routes are being searched. In addition, the destinations that Jamati visited have been marked as the hotspots of Corona.
The trains through which Jamati went to their places are considered to be the hotspots of Corona. The train connections of the Jamatis have troubled many states.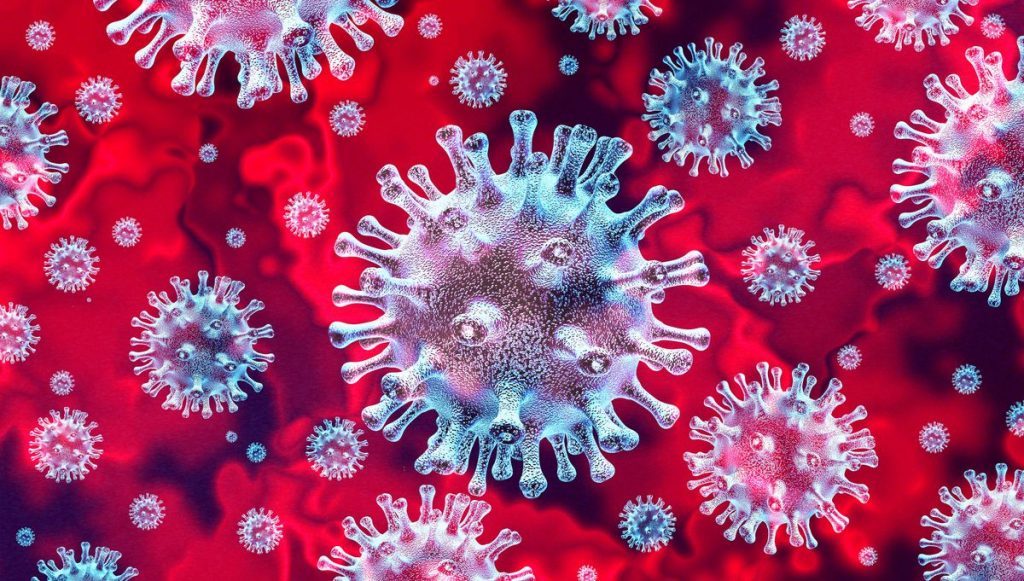 Jamati left Delhi on 5 trains from 13 to 19 March. These include Duronto Express to Andhra Pradesh, Grand Trunk Express to Chennai, Tamil Nadu Express to Chennai, New Delhi-Ranchi Rajdhani Express, and AP Sampark Kranti Express. Let's know
New Delhi Ranchi Rajdhani Express
The Delhi-bound train ran from Ranchi via Kanpur, Gaya, and Bokaro on 16-17 March. The train flagged a Corona woman from Malaysia. Now the coach in which the woman was in, 60 passengers are being searched.
It was because of this woman that the first case of the corona was reported in Jharkhand. The woman is currently undergoing treatment.
Tamil Nadu Express
From Hazrat Nizamuddin, this train was on 13-14 March and reached Chennai via Gwalior, Jhansi, Bhopal, Nagpur, Warangal, and Vijayawada. There were about 110 people of Tablighi Jamaat on this train.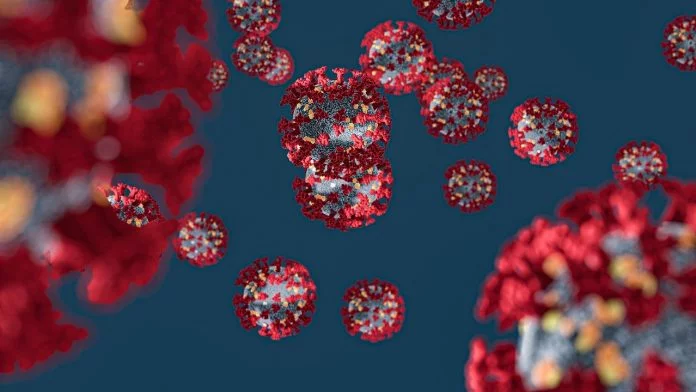 The number of corona victims had suddenly risen sharply after depositions in Tamil Nadu. Now the people coming in contact with these passengers are being quarantined.
Nizamuddin Chennai Duronto Express
The train left for Chennai on 18–19 March. Two passengers of this train were corona victims and they landed at Vijayawada. The administration is now looking for people coming in contact with these two passengers. Some of these people have been quarantined in their homes.
Grand trunk express
The train left from New Delhi on 18 March and reached Chennai on 20 March via Mathura, Dholpur, Jhansi, and Vijayawada. Tablighi Jamaat was seen to be suffering from corona in this train.
Now the administration is looking for people in contact with these people. These places are now marked as the hotspots of Corona.
AP Sampark Kranti Express
The Andhra Pradesh Sampark Kranti Express departed Hazrat Nizamuddin on 13 March and reached Tirupati on 15 March. In this train, 10 Indonesian citizens joining the Jamaat reached Tirupati Main. The state government is now looking for all the people exposed to them.
Increased cases in Andhra Pradesh, Telangana, and Tamil Nadu
190 cases of corona have been reported in Andhra Pradesh so far and 1 person has died. 485 corona victims have been found in Tamil Nadu and 3 have died. The number of corona victims has also increased in Telangana. Here 269 people are suffering from COVID-19 and 7 people have died.
Home Ministry gave information about Tablighi activity
The Ministry of Home Affairs has also given details of the activities related to the Tablighi Jamaat across the country. According to this, the Jamaat had carried out a program of religious propaganda 'Chilla' across the country.
For this, hundreds of domestic and foreign campaigners visited different parts of the country. According to the Home Ministry, till March 21, 824 foreign Muslims were supporting Islam in different parts of the country while 216 foreigners were present in Nizamuddin Markaz.
These foreign Muslims came from Indonesia, Malaysia, Thailand, Nepal, Myanmar, Bangladesh, Sri Lanka, and Kyrgyzstan and were involved in the preaching work of Tabling.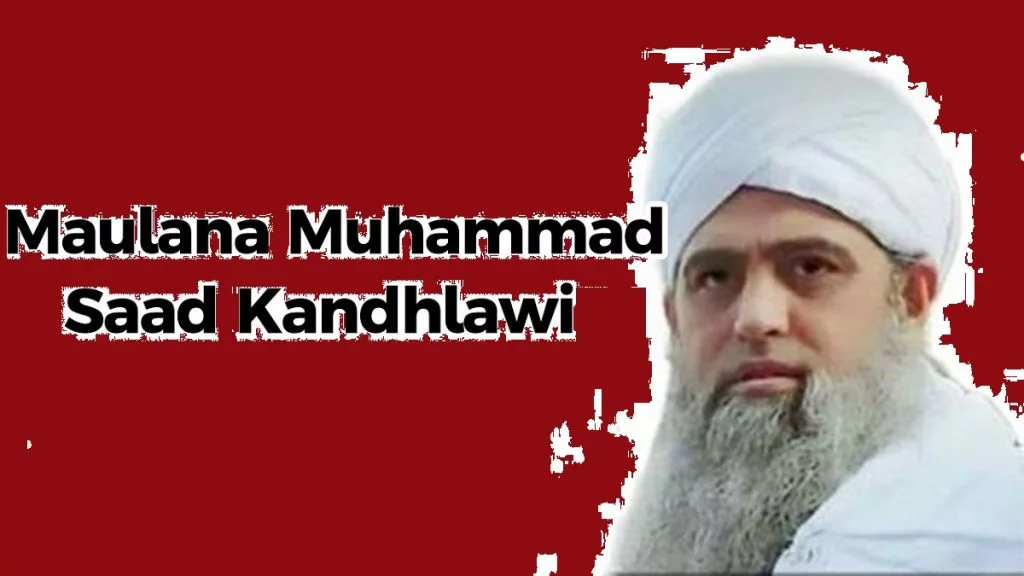 The number of people suffering from Coronavirus continues to rise in the country. According to official figures, so far 4,067 cases of corona have been reported in the country. In the capital Delhi, the Corona victims figure has crossed 500.
In Maharashtra too, the figure has reached close to 700. This deadly virus has killed 109 people while 292 people have recovered and gone home. Let's know every LIVE update related to Corona in India.
Increased number of corona patients in Karnataka
Today 12 new cases of corona have been reported in Corona. With this, the number of corona patients in the state has increased to 163. COVID-19 has killed 4 people in the state while 18 have recovered and gone home. The state government said that 3 out of 12 new cases are Delhi Travel's history.
More than 100 were killed nationwide
109 people have died across the country due to the coronavirus. While many are serious. According to the government, 292 people have recovered from the disease and have gone to their homes.
Only Corona victims are treated in 2 hospitals in Delhi
In the capital Delhi, the figure of corona victims has crossed 500. 7 people died of corona in the state. It is believed that due to the Tablighi Jamaat, this figure will increase further in the state. Meanwhile, the Delhi Police has registered 198 FIRs for violating the Home Quarantine.
These FIRs have been recorded on the basis of neighbors, family members and phone tracking. The Delhi government has treated only the corona victims at Lok Nayak Hospital, which has a capacity of 2000 beds and Rajiv Gandhi Super Specialty Hospital with a capacity of 450 beds.
45 killed in Maharashtra, total 690
The number of corona patients in Maharashtra is increasing rapidly. So far corona has been confirmed in 690 people. This is also the highest number of 45 deaths in the country. The administration is very alert hereafter the corona case in Dharavi. Contact tracing of people exposed to the victims.
215 cases of Corona in M.P.
After the death of two more corona virus-infected patients in Indore, Madhya Pradesh on Sunday, the number of people who died due to this epidemic has risen to 13 in the state. At the same time, after the arrival of 36 new cases of coronavirus in Bhopal today, 36 new cases of COVID-19 have been found in the state so far.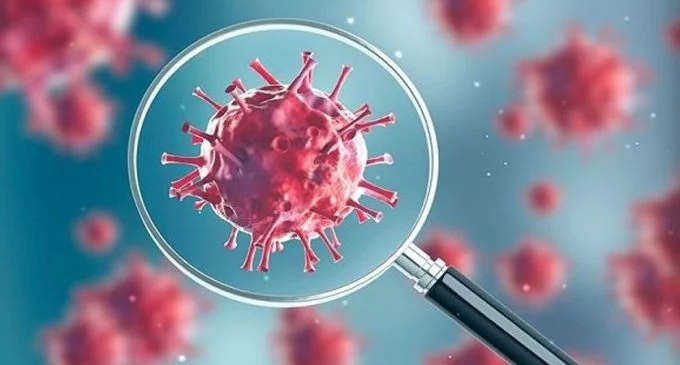 This is the first case when 23 people have been found infected in 24 hours in Bhopal. According to information received from Madhya Pradesh Health Department, a total of 215 people have been infected with the coronavirus epidemic so far in Madhya Pradesh.
13 of these patients have died so far. Of the 13 patients who died from COVID-19 in the state, 9 from Indore, 2 from Ujjain, and one each from Khargone and Chhindwara.
7 killed due to corona in Punjab
In Punjab, two elderly women died of the coronavirus on Sunday, after which the number of those who died of infection reached 7. An official gave this information. One of the dead was a resident of Ludhiana and one was a resident of Pathankot.
Ludhiana-based civil surgeon Rajesh Kumar said that a 69-year-old aged woman died in a private hospital there. The second 75-year-old woman who died of coronavirus was a resident of Pathankot. Meanwhile, the coronavirus has been confirmed in 3 more persons in Punjab after which the total number of cases in the state has increased to 68.
Corona figures increased in UP
So far 278 cases of coronavirus infection have been reported in Uttar Pradesh. The infected members of the Tablighi Jamaat are 138. In the bulletin issued by the Medical Services Directorate on Sunday evening, Kovid-19 has so far reported 278 cases.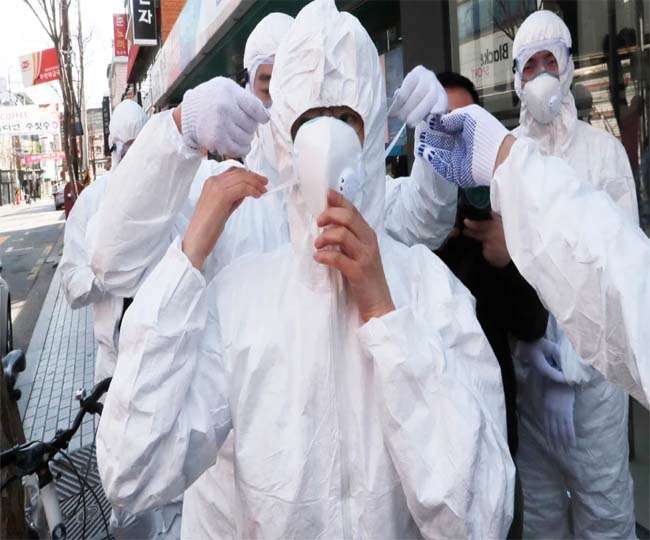 According to the bulletin, the maximum number of 58 cases are from Gautam Buddha Nagar and 47 in Agra, Meerut 33, Ghaziabad 23, Lucknow 17, Saharanpur 13, Shamli 9, Kanpur and Varanasi 7-7, Bareilly and Maharajganj 6-6, Basti and Ghazipur 5. -5, 4-4 in Firozabad, Hathras, and Lakhimpur Kheri, 3-3 in Bulandshahar, Jaunpur, Pratapgarh and Hapur, Pilibhit, Baghpat, Banda, Mirzapur, and Rae Bareli 2-2 and one each in Moradabad, Hardoi, Shahjahanpur, Auraiya, and Barabanki. A case has arisen.

Subscribe to Email Updates :