In this article, we are going to cover Tina Peters's Selection Code involvements, what consequences she faced, and more.
So, without any further ado, let's get started 
Click here to Watch Selection Code Movie by Mike Lindell Livestream
Tina Peters Selection Code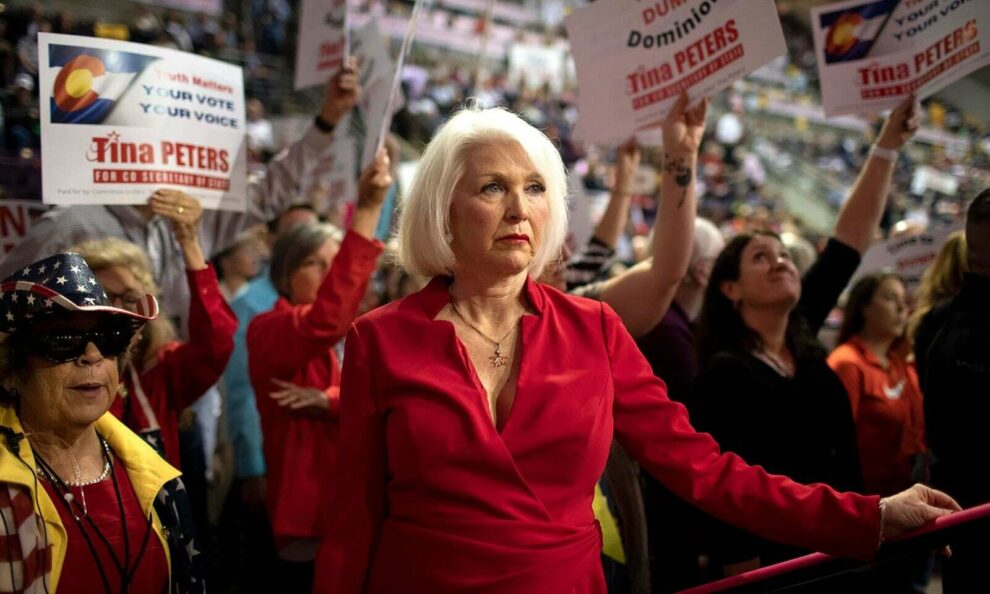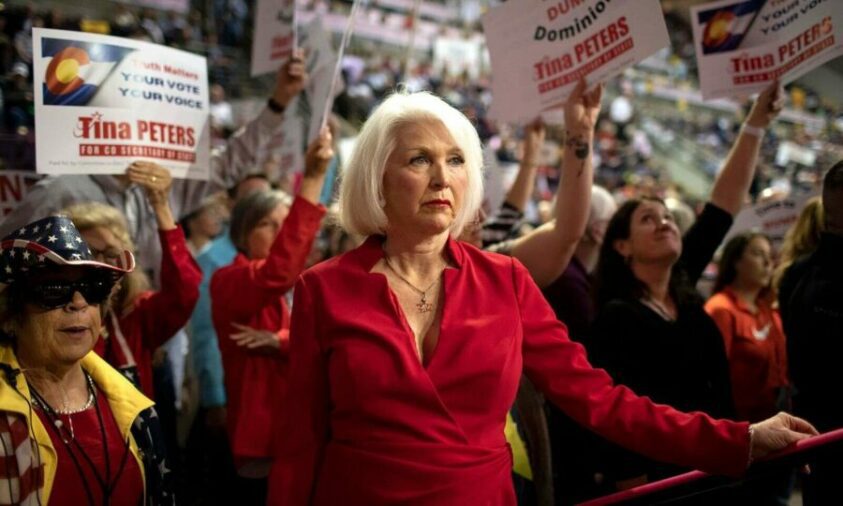 Tina Peters serves as a clerk and recorder in Colorado's Mesa County. Apart from that, she used to be a dietician, network marking manager, building contractor, and professional flight attendant.
However, she received quite a lot of news coverage during 2020-2022 due to her involvement in elections and bringing up the issue of election fraud.
She fought for the Colorado Secretary of State election from the Republican Party, but she lost it but didn't accept the election result claiming there was some election fraud involved.
Selection Code is a documentary that centers on Tina Peters, who created a backup of her county's Dominion Voting System server before discovering evidence of fraud in the most recent local city council election, as well as the 2020 presidential election.
Tina's discovery starts a domino effect that completely changes her life and shakes things up. This documentary is going to be released on August 20, 2022.
Tina Peters and her significance in the Selection Code documentary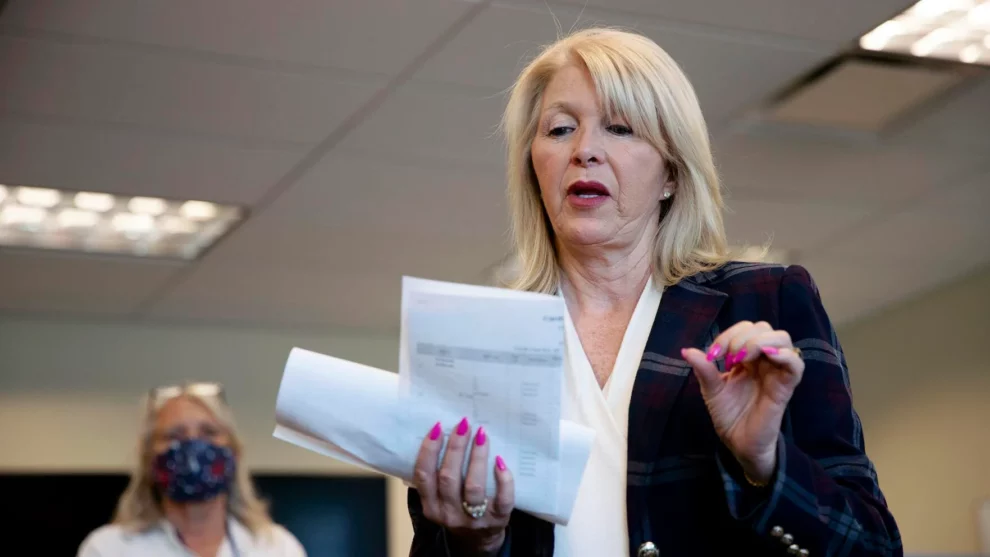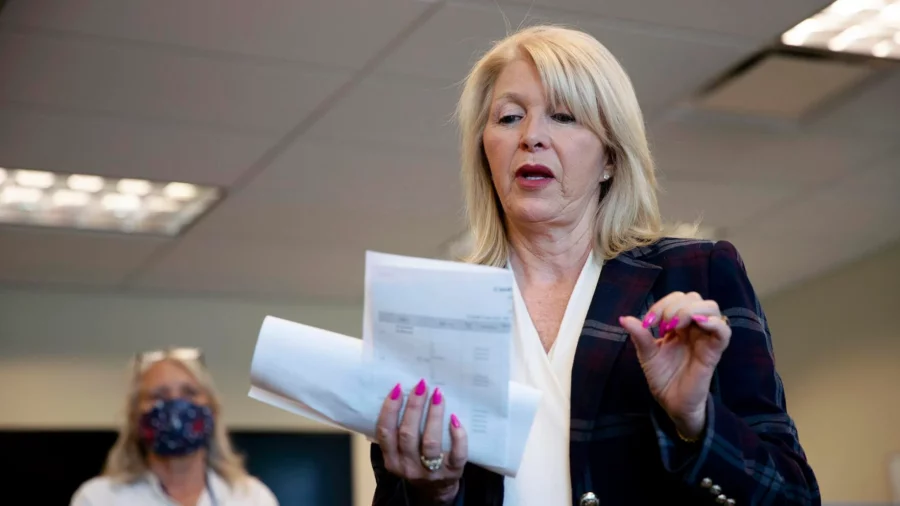 Tina Peters has a very significant role in the Selection Code documentary. Tina Peters primarily took up this issue as she paid very much attention to the recount.
She was very vocal about this issue when she lost the election in Colorado's Mesa County for Secretary of state.
After this election, she did fundraising and collected about $255,912.33 to do a recount.
The reason behind this recount is to uncover the election frauds that happen technologically; she informed them about her plans to conduct a recount.
A grand jury initially charged her after prosecutors alleged that she and her deputies assisted in the Colorado election security breach in May 2021. The breach resulted in the leak of private voting machine logins and forensic images of their hard drives to a Telegram channel connected with QAnon around the beginning of August 2021.
This documentary, Selection Code, entirely focuses on election fraud and talks about this data breach and how these people are being selected, not elected. 
The trailer says that some mysterious people(who possess power) select the candidates that win the election, and they get selected even before the election process begins. When someone casts a vote, no one knows whether that vote is going to our chosen representative or not.


In the documentary, Tina Peters also seems to be talking continuously about the 2020 election when current United States President Joe Biden won. She is a big trump supporter, and she even emailed the election supervisor in Mesa County and many other counties to plan a recount.
She faced a charge by police from this controversy as she was the center of this election recount and also had some involvement in the data breach.
However, for this, she faced so many bad consequences and even was in jail. She got bail on a $1000 bond, but she lost her father when she was in jail.
About Selection Code Documentary
A secret that is so vital to America's survival that it cuts across political lines is revealed in the political thriller Selection Code. The documentary says that it is not about making amends for the past; it's about making future mistakes right.
The Selection Code documentary is based on the election malfunctioning and centers on Tina Peters, who has faced many hardships after all the election events.
She even went to jail for a security breach and is out on bail for 1000$ bond. Lara Logan, a well-known investigative journalist, covered her entire story, and that's what we see in this documentary.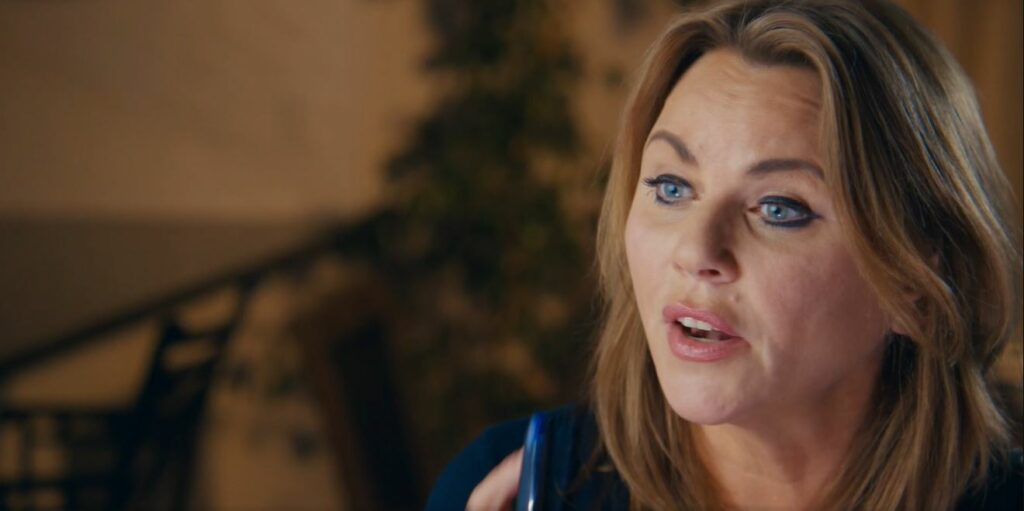 Lara Logan is known for her 35 years of experience covering some of the worst wars in human history, but this mission poses the greatest threat to her life and career.
Her research strikes at the core of the ongoing information war, exposing yet another aspect of the ongoing election fraud story and highlighting the part played by the machines in stealing our vote.
Tina Peters Career and Contact Details
Tina Peters is a professional in many fields. She worked as a broker in early 1980 and did it for three years.
Later, she co-owned a construction company with her husband for more than 36 years.
Apart from that, she also worked as a flight attendant in US airways, a professional nutritionist, and was the CEO of Health Solution International for 22 years until 2016. Additionally, she had over 27 years of experience as a network marketing independent contractor with Nikken Inc. By 2022, Peters was in charge of the company's personnel and financial operations.
To reach her, you can visit the contact page of her official website, which is https://www.tinapetersforcolorado.com/contact.

Subscribe to Email Updates :