The Right Side Broadcasting Network launched its app on the 14th of May 2021 to keep it's viewers updated on all things political. The became available on Android, iOS, Amazon Firestick and Roku all at the same time. According to the official website it is set to release on Samsung and LG platforms soon. The app claims to have a unique uncut and unedited stream of all political and presidential rallies. It will also have all the past and present programming available to its viewers at the click of a button. But before you download the app, we have a small review of what we thought of the app for you so that you can make an informed decision.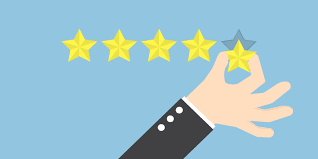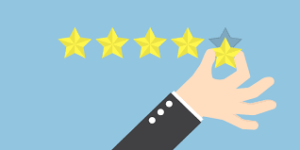 What you need to know
The app is available to everyone provided you have enough space on your device and a stable internet connect. It is 22 MB large for Android users and 48 MB for iOS users. While the app is free to download it does have the optional in-app purchases. It requires Android version 5.0 or higher and iOS version 12.0 or higher to be compatible with your device. Since it's launch, the app has received a constant high rating (5.0 on Google play store and 4.9 on the App Store)
Must read article – David Brock Money laundering scandal
What does the App give you
The app has all the past, present and will have all the future coverage done by the Right Side Broadcasting Network. It also has a tab for you to watch shows from the RSBN programming like the Diamond and Silk Podcast along with Made in America and 13-minute news hour. It also has 'Shop' option which lets you merchandise like t-shirts, Mugs and caps. The app also lets you connect to its social media with a separate media bar with individual buttons for Instagram, Facebook, Telegram, YouTube and  Twitter.
The User Experience
To find out how the app rated in user experience we downloaded it and decided to take a look. We found out that the user interface is fairly straightforward and easy to learn for a new user. A simple swipe gesture lets to navigate through all the important tabs like Shows, Live videos and shop. It also has a easy sync feature. All  you need to do to sync your data across multiple devices is that you Sign Up and Log in with a valid Email ID and password.
Our Verdict
The overall view of the app isn't very aesthetically pleasing. The design is plain and that of minimalism. However is high on the functionality quotient. It also reassuring to see that the app has partnered up with secure payment getaway companies which is of paramount importance in any app that has payments involved. The overall lack of glitches also seems to be a welcoming gesture for new users. The app also seems to perform equally well across all platforms it is available on.
Conclusion
We hope you found this article helpful and informative. We are going to continue our coverage of the app as and when we receive news regarding it.Stay tuned to our channel to know more. If you found this article helpful, make sure you visit our website. We write articles on the latest news in technology, politics, entertainment, and everything in between! 
Signup For Our Newsletter