In this article, we have discussed exclusive Xfinity deals and promotions for existing customers. So whether you want to reduce your monthly bill or upgrade your services, Xfinity has got you covered with a range of discounts and free upgrades.
So, without further delay, let's begin –
The 7 Best Xfinity Deals for Existing Customers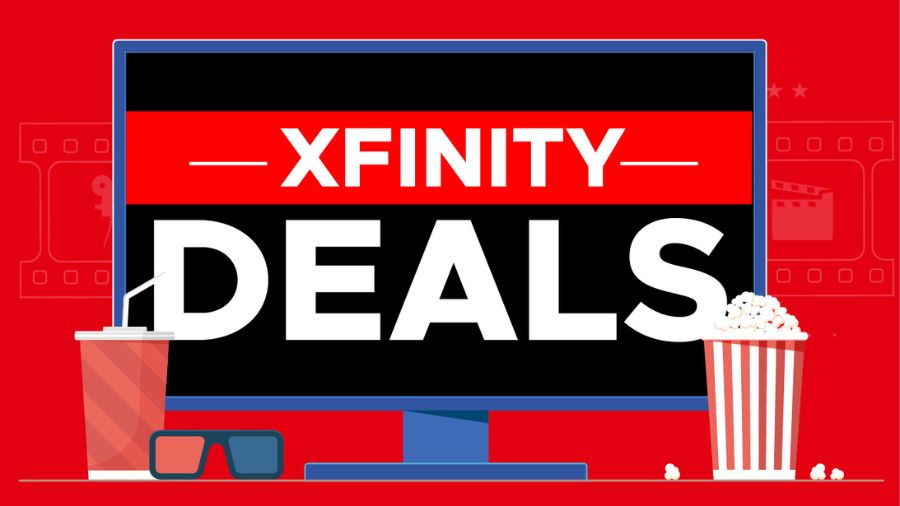 Xfinity offers a variety of deals and promotions exclusively for its existing customers. These deals are available in one, two, or three services and guarantee affordable service through Comcast branded packages.
Applying for a Triple Play deal that includes all three residential services will give you the best value for your money. You can enjoy Digital Voice, Xfinity Digital TV, and High-Speed Internet in one bundle and have the convenience of receiving one monthly bill for all your services.
Xfinity Mobile – Xfinity mobile customers can get up to five lines of unlimited talk and text for free. You only pay for the data you use.
Xfinity Internet+TV – Save on your monthly bill by upgrading to a bundle with both internet and TV services. Xfinity offers a variety of packages with different channel lineups and internet speeds depending on your location.
Xfinity Voice – Add Xfinity Voice to your internet or TV package and get unlimited nationwide calling and popular calling features like voicemail, caller ID, and call waiting.
Xfinity Home – Protect your home and family with Xfinity Home. Existing customers can get discounts on equipment and installation and a reduced monthly fee for the first year.
Xfinity Flex – Get a free Flex device as an existing Xfinity customer and access thousands of movies and TV shows for free.
Xfinity WiFi – Save on mobile data usage by connecting to Xfinity's extensive network of WiFi hotspots across the country for free.
Xfinity Rewards – Enroll in Xfinity Rewards to earn points for paying your bill on time, adding services, and more. Redeem these points for discounts on your monthly bill or gift cards to popular retailers.
Xfinity Promotions For Existing Customers
To get a cheaper Xfinity bill, current customers can ask for a better deal on their current plan. Comcast may offer a lower price to compete with new cable companies or due to price changes since you first signed up.
Sometimes, your current plan can be cheaper because Comcast competes with new cable companies. By calling Comcast customer support at 1-(800)-934-6489 and asking for ways to save money on your bill, you can negotiate a lower price. Don't hesitate to mention other service providers and their monthly prices.
Save $300 on the All-New iPhone 13 Pro
Existing customers replacing or upgrading a mobile phone can receive a $300 Visa Prepaid Card from Xfinity, while new customers and new line activations can get $300 off on iPhone for number transfer within 30 days. The credits get applied over 24 months of the device payment plan.
Free $150 Gift Card with Xfinity Internet + TV Bundles
Existing customers can receive a free $150 Visa prepaid card on eligible plans that combine fast internet, up to 1000 Mbps speed, 210 channels, and unlimited calls.
30% off Plans with Xfinity Promotions
Customers can save up to 30% on a 2-year service plan with a new line that features fast internet, streaming, and mobile calls. Different plans comprise varying download speeds, premium channels, unlimited data, and more.
Free $50 Gift Card with Performance Pro Internet at Xfinity
When you sign up for a Performance Pro internet service for as low as $29.99 per month, you get up to 200 Mbps internet speed. Additionally, you receive a free $50 Visa prepaid card when you join immediately.
Xfinity Promotions for Internet + Flex starting at $39.99 Discount
Enroll for Xfinity Internet service with Flex 4K streaming box plus Voice Remote, starting at $39.99 per month. You can get a download speed of up to 1200 Mbps and connect several devices at once.
Internet + TV Plan Starting at $89.99 with Xfinity Promotions
Get fast internet speed, access streaming sites, TV channels, and DVR service with Xfinity for as low as $89.99 per month. You can also stream on up to 12 devices simultaneously.
Additional Tips to Get a Better Xfinity Deal
To make sure you're getting the best deal from Comcast, there's one more thing you can do.
Just ask them for their best and final offer by saying you want to cancel and ask them to transfer your call to the Xfinity Loyalty department. There you can explain the discounts you've been offered, and say you're still thinking about leaving.
The loyalty team will try hard to keep you as a customer by offering you better discounts. They might even cut your bill by another $15 to $30 per month. This is like bargaining.
Remember to call every 3 to 4 months to check for new deals, and don't hesitate to use a bill negotiation service that can do the work for you. You could even get a one-time credit of $20 if they didn't offer you a better deal.
Xfinity Mobile Deals For Existing Customers
Existing Xfinity Mobile customers can save up to $400 on Samsung model upgrades and up to $200 on iPhone model upgrades. Examples of eligible models include the Samsung Galaxy Z Fold 3 5G, Samsung S22 Ultra, iPhone 12 Pro Max, iPhone 13 Pro, and more.
Here are a few things that you should know about –
You won't have to pay any extra fees to enjoy Xfinity mobile services.
You can make unlimited calls and send texts across the US.
You can connect to any of the Wi-Fi hotspots across the US and save money on your mobile data bills.
You can switch between plans without worrying about contract termination fees.
You can add up to four lines in one single plan.
FAQs
What is Xfinity?
Xfinity is a brand of internet, TV, and phone services offered by Comcast Cable Communications.
What internet speeds does Xfinity offer?
Xfinity offers Internet speeds ranging from 25 Mbps up to 2,000 Mbps, depending on the plan and location.
Does Xfinity offer TV services?
Yes, Xfinity offers a variety of TV services, including cable TV, streaming TV, and DVR options.
Can I bundle Xfinity services?
Yes, Xfinity offers bundle packages that combine internet, TV, and home phone services to help customers save money on their monthly bills.

Subscribe to Email Updates :