Virgin River Season 2 Release Date, Spoilers, Cast, Trailer (What to Expect): A small-town drama usually resonates very well with viewers across as they can relate to it pretty well. That is why even though there is no official trailer in the ranks yet, fellow viewers and readers have already tuned in to watch and learn about Virgin River's Second Season.
As per Netflix's latest marketing strategy, it has started to invest in more 'Hallmark-esq' dramas and Virgin River is going to be certainly interesting for this trial and error method!  Based on a novel called Virgin River by Robyn Carr, it is a Netflix original romantic drama produced by Sea to Sky ULC. Most of its filming is done in picturesque Canada.
Is there going to be a Virgin River Season 2? 
What comes in as marvelous news for those of you ardently waiting for twists and emotional ride that this romantic classic brings along, the shooting for the second season of Virgin River commenced on the 9th of September, 2019 and it was finished on December 17th, 2019. Once again, the filming took place in Vancouver even though the series is based out in Rural California 
With that being said, we expect Netflix to tune out the Virgin River's second season at Christmas this year, enabling it a special occasion and thereby getting more viewership worldwide. The author Robynn Carr, in a recent interview, said "It's so exciting to be a part of the romance genre movement taking place in Hollywood" adding "I've been telling my readers to think of it as a brand new 'Virgin River' adventure with your favorite characters.".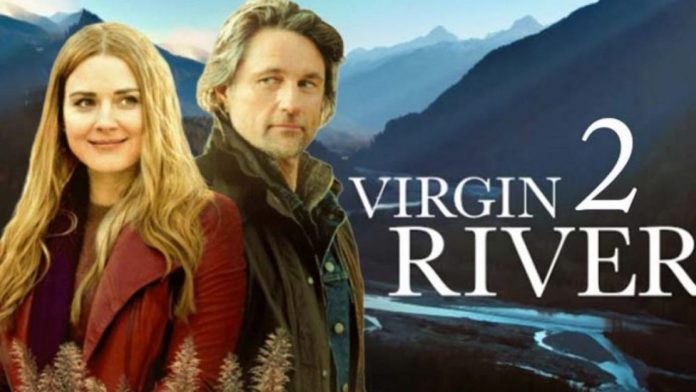 Virgin River Season 2 Release Date
We currently think that season two of Virgin River will be released either in fall or in Christmas of 2020! If you go by the stats, there was a gap of around 9 months between the end of filming and release dates, so accordingly it should ideally be out by fall! 
If you are currently wondering that the Coronavirus pandemic would have affected the release date of this masterpiece, then don't hold that thought anymore because like I said earlier, the filming is already done and you will shortly be produced with yet another heartfelt romantic series. If you can't wait until then, go relive this beautiful tale until they come up with another season.

Subscribe to Email Updates :