Coronavirus News Update – According the recent news WHO declare the coronavirus as global health emergency .But there is something i want to let you know about coronavirus were discoverd in 1960s.
A coronavirus is a kind of common virus that causes an infection in your nose, sinuses, or upper throat. Most  of the member from coronaviruses  family are not dangerous. but some are About 858 people are died from Middle East respiratory syndrome  which first appeared in 2012
Coronavirus News Update – CoronaVirus cases all over the world
coronavirus is the derived from the latin word corona which mean crown or halo .which is refered to the quality that apperance of virus [virions].
Some historical fact about human coronavirus
Coronaviruses are the viruses believed to cause most of the common colds that occurs in  humans,   They belong to the Coronaviridae family and the Coronavirinae subfamily.
Human coronaviruses usually result in an illness in upper respiratory tract  that can appear as a mild to moderate regular cold. Human coronaviruses firstly discoverd  in the 1960s and the six known to affect humans include alpha coronavirus 229E, alpha coronavirus NL63, beta coronavirus OC43, beta coronavirus HKU1, beta coronavirus SARS-CoV (SARS), and beta coronavirus MERS-CoV (Mers). there are only two known  are known to affect humans and animals and these include SARS and MERS
Coronavirus that found in china
On January 30, World Health Organization  proposed calling the disease "2019-nCoV acute respiratory disease."On  The final decision on this virus' official name is proposed by International Committee on Taxonomy of Viruses.
This viruses commonly  known to affect the animals world wide but only some member from this viruses family is known to affect humans .but there is very rare case are available where the coronavirus evolve and spread fromm animals to human and this what happens with MERs_CoV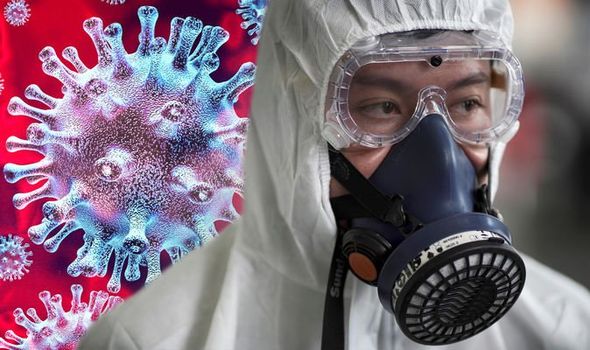 So the question is where the new virus come from?
this virus first popped up in Wuhan .On the people who had visited a local animal and seafood market called as the Huanan seafood market officials could only say this virus is likely hopped from an animal to humans. on the bases od new studies however, the researchers compared the 2019-nCoV genetic sequence with those in a library of viral sequences, and found that the most closely related viruses were two coronaviruses that found  in bats both of those coronaviruses shared their 88% of their genetic sequence with that of 2019-nCoV.
Based on these results, the researchers  said the 2019-nCoV likely originated in bats. but the problem is there no bats were sold at the Huanan seafood market that resulted to suggests that another yet-to-be-identified animal acted as a steppingstone of sorts to transmit the virus to humans.
A previous study suggested snakes, which were sold at the Huanan seafood market, as a possible source of 2019-nCoV. However, some experts have criticized to study, saying it's unclear if coronaviruses can infect snakes. 
Cases found of choronavirus all over the world
China
On Jan 31, there are at least 9,692 people have been confirmed infected in mainland of China, And  most of them in and around Wuhan where the new CoV is origanated.among at least 213 people have died
france
In france six confirmed cases of the coronavirus are , And it is the first European country to be affected, France health minister said that likely that there will be more cases and that authorities are surveying all the people that the patients have come into contact with since arriving in France.
Finland
She is a Chinese tourist who was admitted to hospital for tests has been confirmed that she is infected from coronavirus.the patient is said to be a 32-year-old female and she is from Wuhan.
Germany
In Germany there are five confirmed cases, including the first human-to-human transmission on European soil he is 33 year session hosted by a visiting Chinese colleague.
India
India reported its first case of the virus on Jan-30 in the southern state of Kerala, The patient said that student at Wuhan University  on tested positive for the virus and is stable and in isolation at a hospital, in total 3 cases were found.
New from Local Media Publication claims tha affected victim are cured from Coronavirus
Italy
Doctors confirmed that there is two Chinese tourists had tested positive to coronavirus in Italy.
police sealed them off in the room .they had been staying at a hotel in the  capital of itly, and other Chinese tourists who had arrived in Italy as part of the same tour group were being tested for the virus, Italian media said.
Japan
On January 31, Japan has at least 14 cases of coronavirus, including two cases of human-to-human transmission.
one of them is driver and one is the tour guide visitors from Wuhan were both infected despite not having recently visited China.
Malaysia
In Malaysia there are eighth case of coronavirus infection is comfired on January 30.
 Nepal
Nepal reproted  32 year oldman arriving from wuhan tested positive
The patient, who was initially recovered and was discharged. The government said surveillance related to has been increased at the airport "and suspicious patients entering Nepal are being monitored".
Philippines – 1
she is 38-year-old Chinese woman, who arrived in the country from Wuhan on January 21, tested positive for the novel coronavirus, Health Secretary Francisco Duque told a news conference.
Singapore – 13
In Singapore there is 13 cases are reported. At least five of them involved patients  who arrived in the city-state from Wuhan for the Lunar New Year holidays.
South Korea
South korea reported 11 cases, among them four new cases confirmed on Jan- 31, one she is 62-year-old South Korean woman who  recently visited Wuhan, while the three others are presumed to be classified as person-to-person transmission cases, as they are not visited China recently, the kcdc said.
Sri Lanka
First case of sri lanka coronavirus on January 27.
she is also  43-year-old Chinese woman from Hubei Province who had arrived in Sri Lanka as a tourist. She was admitted to the Infectious Diseases Hospital.
Taiwan
Taiwan has uncovered eight cases so far. Among the latest cases is a Taiwanese woman who had been working in Wuhan before returning home on January 20. The island's authorities have since advised against travel to Wuhan and Hubei Province and on January 24 said any arrivals from Wuhan would be rejected by immigration.
All arrivals from the rest of China – including Hong Kong and Macau – must fill out health declaration forms on arrival.
Thailand
Thailand has detected 14 cases so far.
Sukhum Kanjanapimai, the health ministry's permanent secretary, said on Tuesday that all six of the latest cases are Chinese tourists from Hubei Province who entered Thailand several days ago. They are from Wuhan.
United States
six cases has been identified in us in which two cases is from California, two cases is from Chicago and one case is  shown Arizona .
Coronavius Symptons
The symptoms of most coronaviruses are similar to any other upper respiratory infection, including runny nose, coughing, sore throat, and sometimes a fever.
 In most cases, you won't know whether you have a coronavirus or a different cold-causing virus, such as rhinovirus.
For Coronavirus news update bookmark this page
Signup For Our Newsletter