Latest News from New Zealand: About 100,000 tourists were stranded in New Zealand due to the lockdown implemented since last week. On Friday, these tourists were flown to their country by plane. A month-long lockdown was put in place in New Zealand to curb the coronavirus infection. Due to this, many tourists were stopped there.
Emphasize that due to the ban on domestic aircraft, tourists were unable to take international flights to their homes at the country's Auckland Airport. Foreign Minister Winston Peters announced on Thursday that tourists can take service of domestic aircraft because they have been stranded here for a long time.
He said that for this, the facility of charter aircraft is being provided by foreign countries that have been allowed in New Zealand as well as regular commercial plane have also been approved.
Latest News from New Zealand and around the world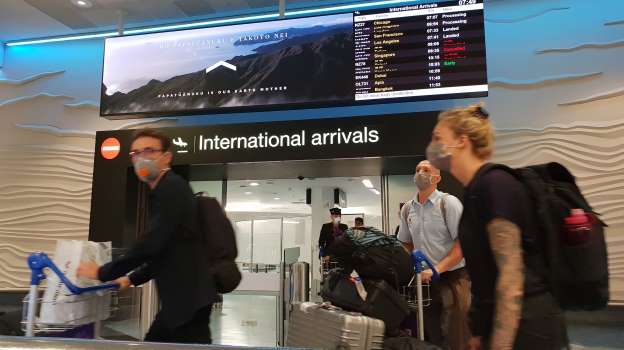 Officials said 37,000 tourists applied to their embassies to return home. However, Peters told an interview with a radio station RNZ that there are a total of 100,000 tourists who want to return home.
Air New Zealand reported that several chartered aircraft by the German government took stranded German passengers from Auckland to Frankfurt on Friday. More than 12,000 people signed up to return to the German Embassy in Wellington last week.
British High Commissioner Laura Clarke said that 10,000 British tourists have requested to return to the country. Clarke posted the video on Twitter. In this, he said, "We have chartered planes, but commercial planes are also needed."
Most of the tourists are from Britain and Europe. In addition, 2,700 tourists from Asia, and 3,800 tourists from South and North America have applied to return to the country. Peters said that Qatar Airways planes from New Zealand to Europe have one or two every day. In New Zealand, there are 868 cases of COVID-19 infection, and one patient has died. Of this, half of the infected cases have a travel history overseas.

Subscribe to Email Updates :