Video not working?
MyPillow CEO Mike Lindell vowed that at least a billion people would watch his next election fraud seminar. Lindell announced last month that he would hold "The Moment of Truth Summit" in Springfield, Missouri, on August 20–21. The Moment of Truth Summit, presented by Mike Lindell, will be broadcast live on FrankSpeech.com and the FrankSpeech app on August 20th and 21st.
Described as the "Moment of Truth Summit," the event will be held at the University Plaza Hotel and Convention Center in Springfield from Aug20-21. It will include a presentation by Lindell, expert discussions, Speakers from 50 States, a World Premiere of a film that focuses on conspiracy theories about voter fraud, calls to action, new evidence reveal, and much more.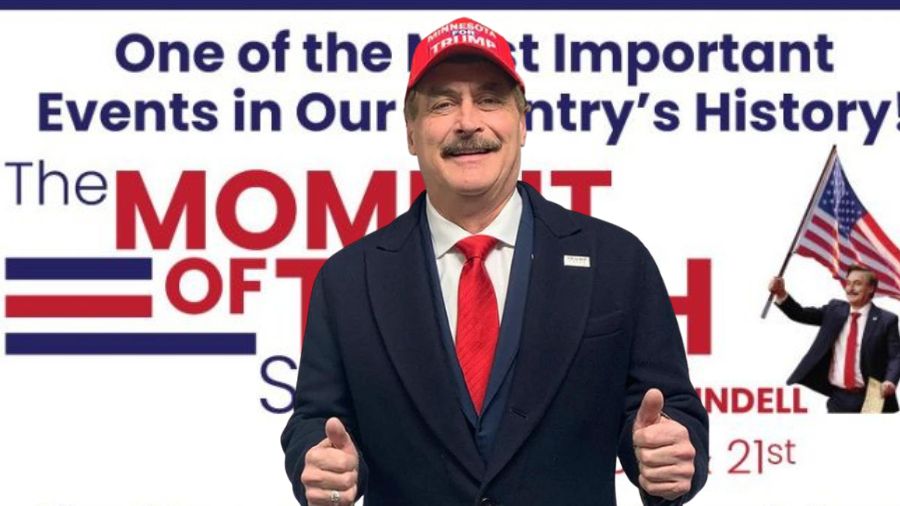 The event "Moment of Truth Summit" gained initial attention in July when Lindell's clip revealing the event on a right-wing news channel went viral across social media. He regards it as the most prominent event in our lifetimes but provides little other information. He said the event would be an "invite only" process, sending invitations to grassroots personalities such as podcasters and church leaders.
Moment of Truth Summit Schedule
Mike Lindell has planned the 48-hour Summit properly and fragmented it into six segments.
Subscribe to Email Updates :