Steps taken by Narendra Modi to fight Corona: People in constitutional positions in the country have extended a helping hand in fighting the Coronavirus. The President, the Vice President, the governors of the states have decided to voluntarily cut their salaries.
This amount will be deposited in the Consolidated Fund of India. In addition, there will be a 30 percent reduction in salaries of all MPs for the year.
Steps taken by Narendra Modi to fight Corona, MPs' salary cut by 30%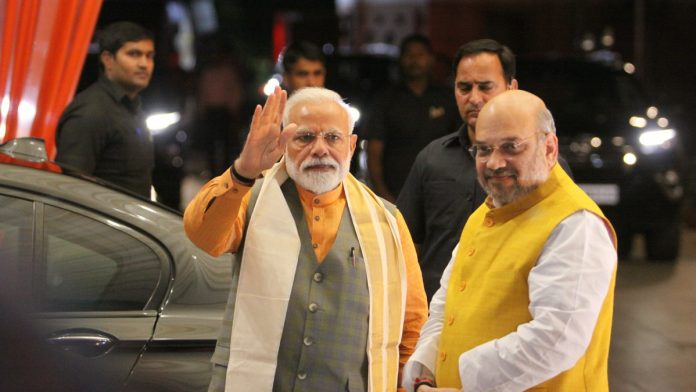 The Union Cabinet has taken some important decisions. Funds received under the MP fund have also been suspended for two years. The cabinet has approved the ordinance to cut the salary of all MPs by 30 percent for a year. On behalf of the government, Union Minister Prakash Javadekar informed the decisions of the cabinet.
Law will be passed as soon as the Parliament session is legislated
The President, Vice President, all Governors and MPs will not take 30% of their salary for 1 year. The decision was taken in the cabinet meeting chaired by Prime Minister Narendra Modi.
It decided that an ordinance would be brought to give effect to this decision. Later, when the Parliament session begins, a law in this regard will be passed.
MPLADS also suspended for two years
The MPLADS, which is the MP or MP Local Area Development Fund every year, has also been suspended for 2 years. The amount of ten million rupees that MPs receive every year in this head will be deposited in the Consolidated Fund of India, so that it can fight the sting of coronavirus.
He even asked how much money would be collected from the MPLADS and cuts in the salary of MPs, then no answer was given. Union Minister Prakash Javadekar said that the total amount is not important. The spirit of MPs is important, pay attention to this.
PM did video conferencing with ministers
PM Modi on Monday discussed the coronavirus through video conferencing with his ministers. The PM said that the rules of lockdown and social distancing should be followed.
He said that it is necessary to strategize for the situation arising after the lockdown ends. He directed the Ministries to make a list of 10 major decisions and 10 priority areas.
Steps taken by Narendra Modi to fight Corona, will government offices would be started after the lockdown?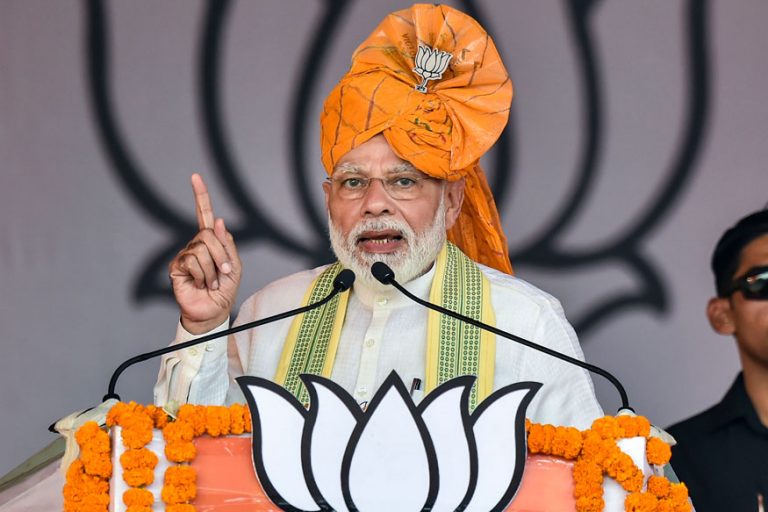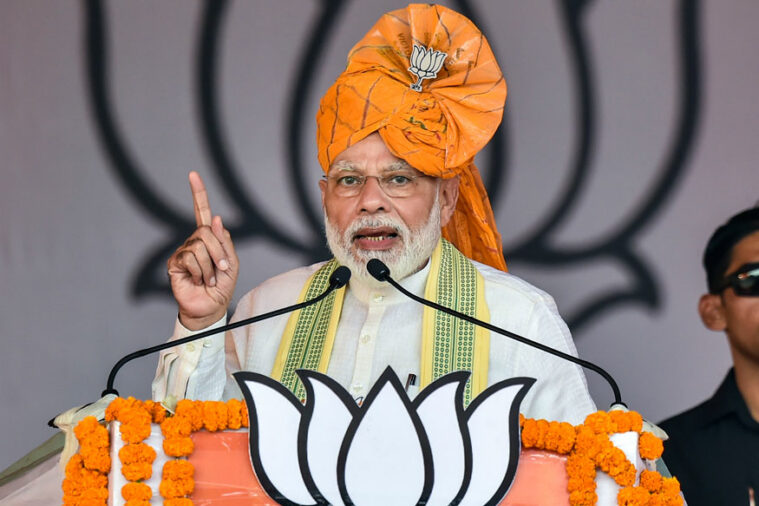 To prevent the coronavirus, Prime Minister Narendra Modi had a 21-day lockdown across the country. Normal life was completely stalled, the speed of business also became like a turtle. The decision of whether or not the lockdown will end should be taken this week.
It may also happen that the government opens its offices in areas where there are no Corona cases. In a cabinet meeting on Monday, PM Modi indicated that after the lockdown, government offices can be opened in a phased manner.
However, there will be a plan to do this in places where there are not many patients of coronavirus. The Prime Minister has asked the ministers to prepare a plan in this regard at the cabinet meeting on Monday.
Union minister will join farmers
The worst casualty of lockdown was on farmers whose crops were about to be harvested or were cut in the field. They are upset in lockdown, what to do if they do. To help such farmers, Prime Minister Narendra Modi gave a special adviser to his ministers.
On Monday, he joined his colleagues through video conferencing. Meanwhile, PM Modi asked all ministers to connect farmers to markets using innovative methods like truck aggregators like app-based cabs/taxis.
'Long battle against Corona'
Earlier, on Monday, while talking to BJP workers on the party's 40th Foundation Day, PM had clearly said that the war against Corona is going to be long.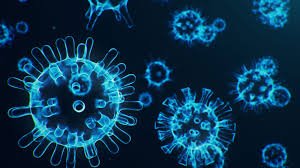 He said, 'The country has to be ready for a long battle. There is neither tiredness nor defeat in this. Despite a long battle, we have to win, to appear victorious. The resolution is a victory against Corona, victory in this battle is essential. '
Ministers got these instructions
The Prime Minister said that the fight against COVID-19 needs to be motivated, determined and alert. He asked the Ministers concerned to focus on the Garib Kalyan Yojana so that its benefits reach the beneficiaries without any hindrance.
He said that in the districts which are hotspots, should be aware of the situation of risk and remove the problems. There is no rush at PDS centers, do monitoring properly and take immediate action on complaints. Black marketing and stop the price rise of essentials.
Planning on a micro-level: PM
PM Modi said that the production of essential medicines should be done on time and protection equipments should also be made soon. He said that there is a need for planning at the micro level for supply lines of essential commodities to remain operational and available.
He said that it is necessary to strategize for the situation arising after the lockdown ends. He has asked all ministers to prepare a list of 10 major decisions and 10 priority areas that they want to do after the lockdown.
The PM also said that amidst challenges, India needs to reduce its dependence on other countries. He asked all the departments to take measures related to promoting Make in India. Take a look on the Condition of India due to COVID19
Coronavirus in India: 4281 positive cases reported so far, 111 patients killed The havoc of the coronavirus is increasing in the world as well as in India. According to the data released by the Ministry of Health, there have been 4,281 positive cases of this dangerous virus in the country so far.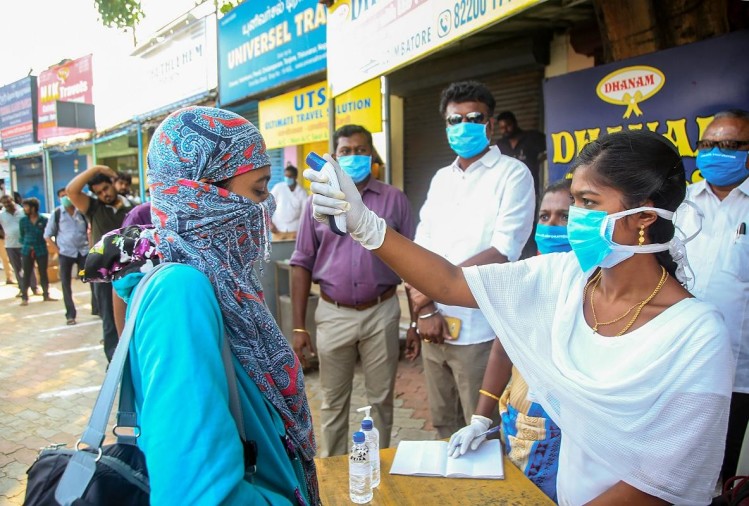 318 people have been cured of this disease or they have been discharged from hospital and one patient has been sent to another place. So far 111 patients have lost their lives from Corona.
The people of India are being made aware of this, many steps have also been taken to prevent the spread. See how many cases have been reported so far, state-wise list …
Government has issued helpline numbers
Helpline number + 91-11-23978046 can be called to get or give information related to Corona. Apart from this, every state has issued its helpline number.
State
Total Count
Recovered
Death
1.
Andra Pradesh
226
1
3
2.
Andaman Nicobar
10
0
0
3.
Arunachal Pradesh
1
0
0
4.
Assam
26
0
0
5.
Bihar
32
0
1
6.
Chandigarh
18
0
0
7.
Chhattisgarh
10
3
0
8.
Delhi
523
19
7
9.
Goa
7
0
0
10.
Gujarat
144
22
11
11.
Haryana
84
25
1
12.
Himachal Pradesh
13
2
1
13.
Jammu and Kashmir
109
4
2
14.
Jharkhand
4
0
0
15.
Karnataka
151
12
4
16.
Kerala
314
55
2
17.
Ladakh
14
10
0
18.
Madhya Pradesh
165
0
9
19.
Maharashtra
748
56
45
20.
Manipur
2
0
0
21.
Mizoram
1
0
0
22.
Odisha
21
2
0
23.
Puducherry
5
1
0
24.
Punjab
76
4
6
25.
Rajasthan
274
21
0
26.
Tamil Nadu
571
8
5
27.
Telangana
321
34
7
28.
Uttarakhand
26
4
0
29.
Uttar Pradesh
305
21
2
30.
West Bengal
80
10
3
Total Covid-19 Patients Status
4,281 *
319
109
* State figures may change