The Farm is the area's newest and largest event site, located 45 minutes southeast of Raleigh in Selma, NC, right off I-95. Raleigh, Garner, Knightdale, Smithfield, Zebulon, Dunn, Cary, Wake Forest, Fuquay-Varina, Clayton, Benson, Wilson, and Goldsboro are all nearby.
The indoor and outdoor facilities at The Farm 95 are spectacular. The banquet hall can comfortably hold more than 400 people with chairs, tables and an outdoor concert venue. The website reads, "Whether you choose to have your ceremony inside or outside, we have a location that will work for you.
Our southern banquet hall is enormous, with seating for around 400 guests, including tables and chairs. It has a separate food-prep room and a huge, multipurpose area that can be utilized any way you desire, while there are still many gorgeous fields available outdoors. Furthermore, our parking lot has enough space for all of your ceremony guests, so that's one less thing for you to worry about."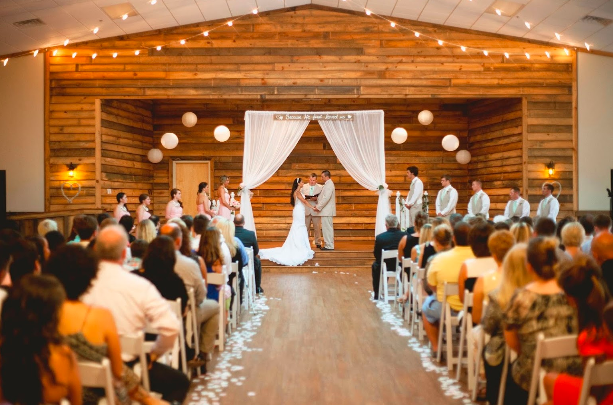 You will have the quaint, joyful, rustic wedding you desire on the farm at 95. Your guests will talk about your wedding here for years to come because of its gorgeous environment and natural ambience. The farm at 95 provides 8 and 12-hour rental packages, with costs varying depending on the day of the week and season of the year of your event. For further information and pricing specifics, please contact the Venue Manager at [email protected]
Some reviews of The Farm at 95, Selma
"The Farm was outstanding for a local events destination. The staff, facilities, and atmosphere were professional quality."
"As a professional NC wedding photographer, I really enjoyed photographing a wedding at the Farm in Selma. The field behind the main building is a great place to take pictures and the reception hall is well lit with a combination of natural and overhead lighting. Providing ample room to host a large wedding reception, this venue is huge! Perfect place to party if you've got a big guest list. The location is right off of I-95 so it's super convenient for everyone to find too."
"I got married at The Farm at 95 in Selma, NC on Friday, July 30, 2021. Rachel (venue manager) was AMAZING to work with. Her friendliness, experience and what she offers is one of the reasons we chose this venue. We did not have to set up or break down the tables or chairs because, during the planning process, we finalized a diagram online so she would know how we wanted the room to be set up. The venue is beautiful and there is a swing that you can drive to in the back for a couple of individual photos. I would definitely use this venue again and Rachel made our overall experience a very positive one and I'd recommend this venue to anyone."
"First time attending Beach Fest at The Farm on 95. Great place for a concert. Easily accessible. Good parking was available, the venue provided food trucks and a water slide for attendees to cool off, but, there were no shady areas to get out of the Sunny, Cloudlessness except very close to the stage and food trucks. We were led to believe that Umbrellas were not allowed except in the Tent area, so we didn't have any coverage from the sun. Overall experience was very enjoyable."
One user attended a Mike Pence rally at this venue, and said, "VP Mike Pence rally! Great venue, hands down!"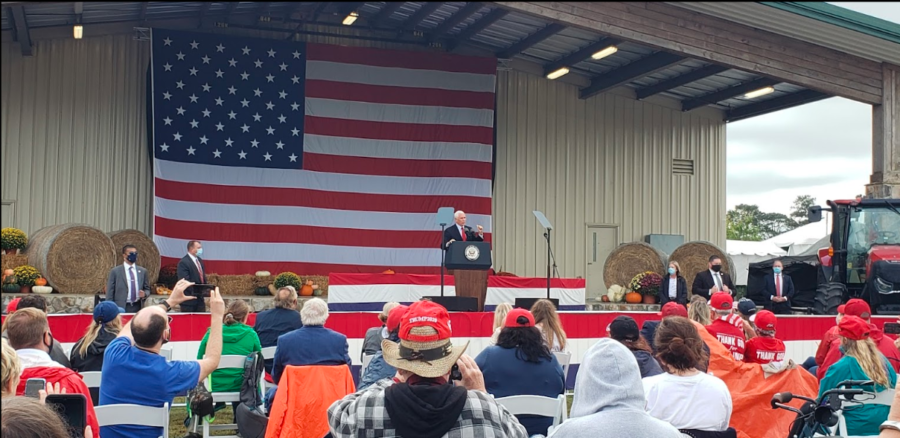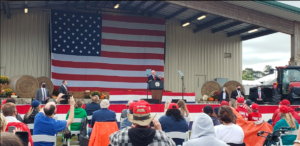 "My husband and I got married here earlier this year, in June. We absolutely loved the experience and it was so nice having the ceremony and reception in one place. We chose to set everything up in the beginning and then to "flip" the venue, all we did was move the chairs from the aisles to the decorated tables."
"If my review doesn't say enough good things, the day after our wedding, my sister-in-law decided she loved it so much that she would have her wedding there as well (which she did in mid-November). Our wedding was a very laid-back summer/country wedding, whereas hers was a bit more up-scale autumn affair with 250+ guests. The venue looked amazing at both and is so versatile. This space is so worth the price and the staff are extremely easy to work with (which is crucial leading up to and including the big day), they didn't give me anything extra to worry about and even helped me with the layout of the venue for the big day."
Parking options for The Farm at 95, Selma
The Farm at 95 has a massive parking lot with ample space for more than 400 people's cars. Here is a bird's eye view of The Farm at 95.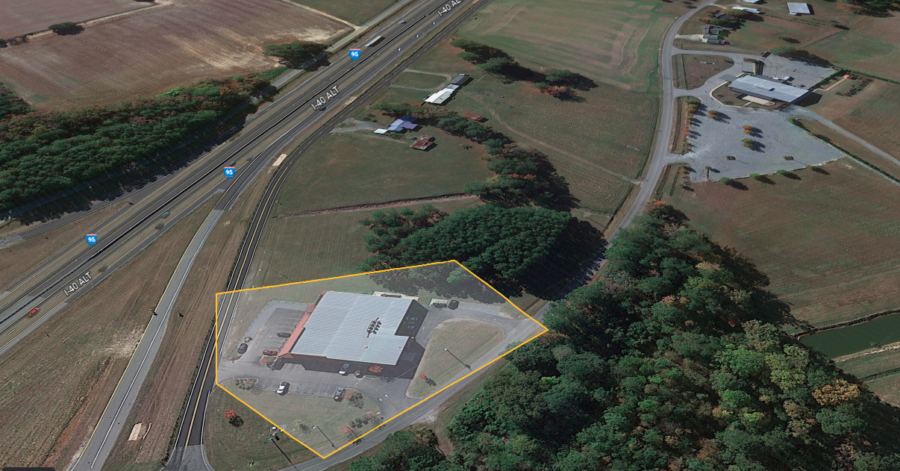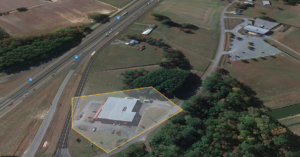 As you can see, there is ample space for parking in the parking lot.
Cheapest Parking Prices for The Farm at 95, Selma
Parking in the parking lot that is right next to the venue is free, while there are other parking lots nearby, parking here is the best option. However, if you are unable to park in the parking lot in time, there are a few other parking lots nearby. There is also this nearby parking lot, which is not listed on google maps.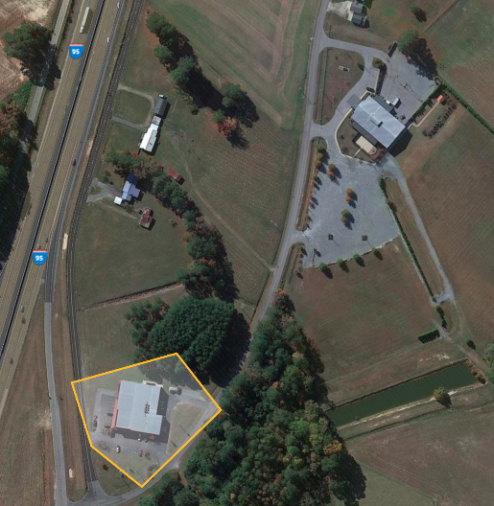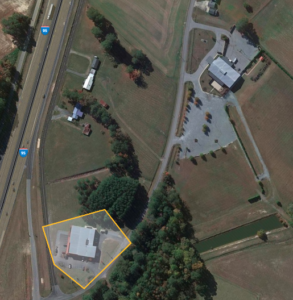 As you can see, the parking lot is only a short distance away.
Tailgating Rules
Tailgating is allowed, but why wouldn't you just go inside the banquet hall. If there is a concert in the outdoor area, then tailgating is a great way to get comfortable in the outdoor concert. While tailgating is allowed, there are different levels to this rule, wood-burning or any kind of campfires are not allowed.
Handicap Parking
There is no official information available for handicap parking. However, the parking lot is rather large and given that you must be coming here with family is a sign that handicap parking is no problem.
Street Parking
There is a large clearing a little distance away from The Farm. You can also park there, however, it will take about 12 minutes to walk back to the venue.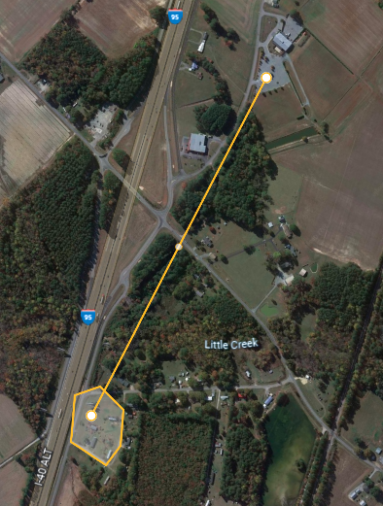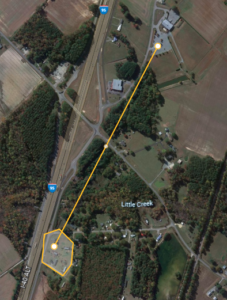 Public Transit
Public transit to this venue follows that of the I-95.

Subscribe to Email Updates :