Amazon Prime Military Discount – The primary benefits of Amazon Prime include the fastest delivery of your items, additional discounts to Prime members, and other incentives such as the streaming service. If you are an Amazon Prime member, it is ultimately a win-win situation for you.
You have learned the perks that Prime members receive, but do you know you can significantly reduce the Prime membership cost? There is a particular discount that Amazon exclusively provides to Army Veterans, which is available during selected periods throughout the year.
So, if you are one of them, relax because we are here to offer you the information you need to collect the rewards you earned by joining the world's most prestigious job, the Army!
So, without any further ado, let's get started –
How to get Amazon Prime Military Discount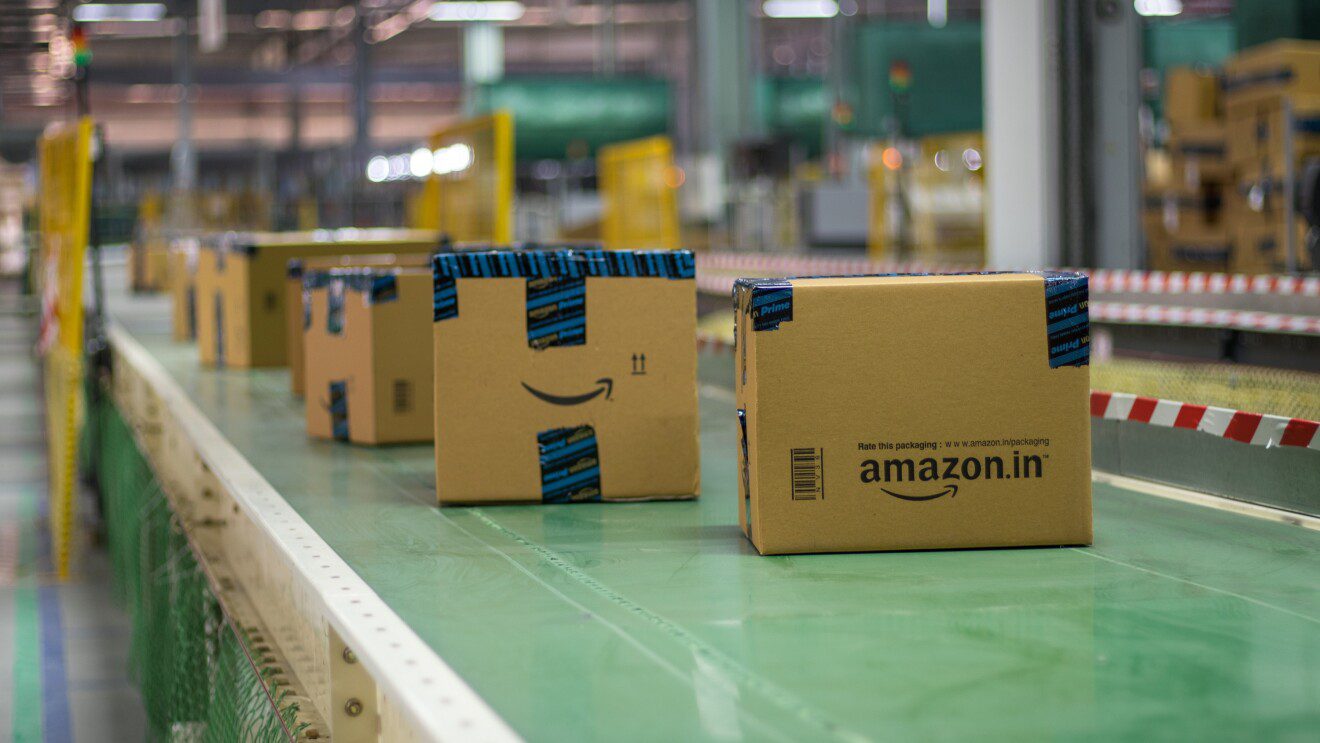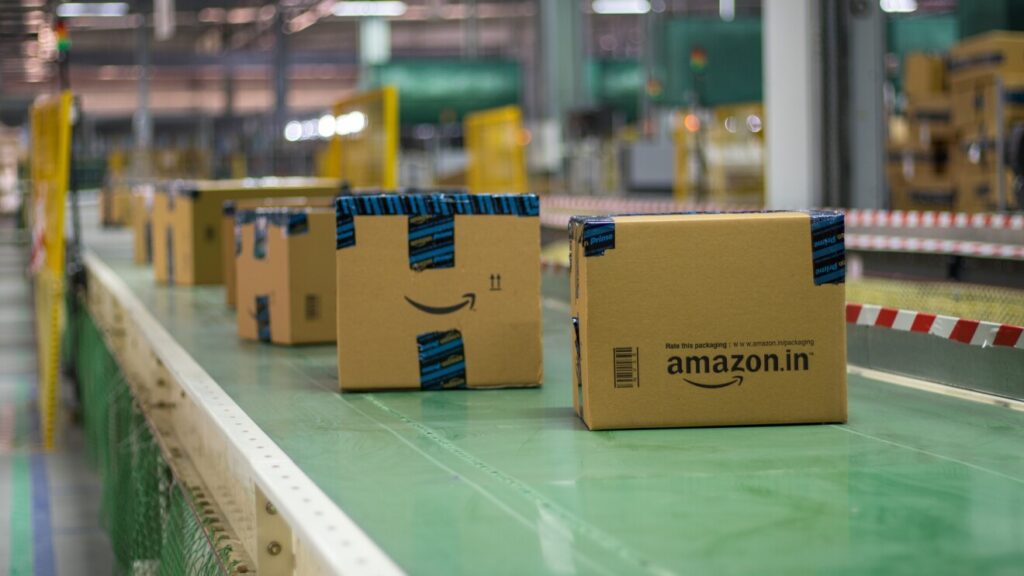 The Amazon Prime Military discount was the special offer in 2019 given to active duty members of the U.S. military, veterans, and members of the National Guard or Reserve. This discount allowed eligible individuals to access the benefits of an Amazon Prime membership at a discounted rate of $79 per year, as opposed to the regular rate of $119 per year.
Sadly, this offer is no longer available, and we haven't received any official confirmation from Amazon whether this offer will be available in 2023 or not.
Register for an Amazon account
If you do not already have an Amazon account, you must create one to qualify for the Amazon military discount. You can do this by visiting Amazon's official website.
Confirm your military service status
Once your account is created, and you are logged in, it is time for you to verify your military status.
Simply provide information like your name, service branch, and military status to validate your military status (active duty, veteran, National Guard, or Reserve).
Complete your verification
After entering the required information, click on the "Submit" button. Amazon will verify your military status, which might take up to two business days. Once your status has been verified, Amazon will send you an email.
Enroll in the Amazon Prime Military Discount program
Once your military status has been validated, you will be allowed to purchase an Amazon Prime subscription. You may return to the Amazon Prime page and click the "Join Prime" button.
Please note that the discount is only available for first-time members and is not stackable with other promotions. The Amazon Prime military discount is also restricted to one per customer and is not transferable to another individual.
Amazon Military Discount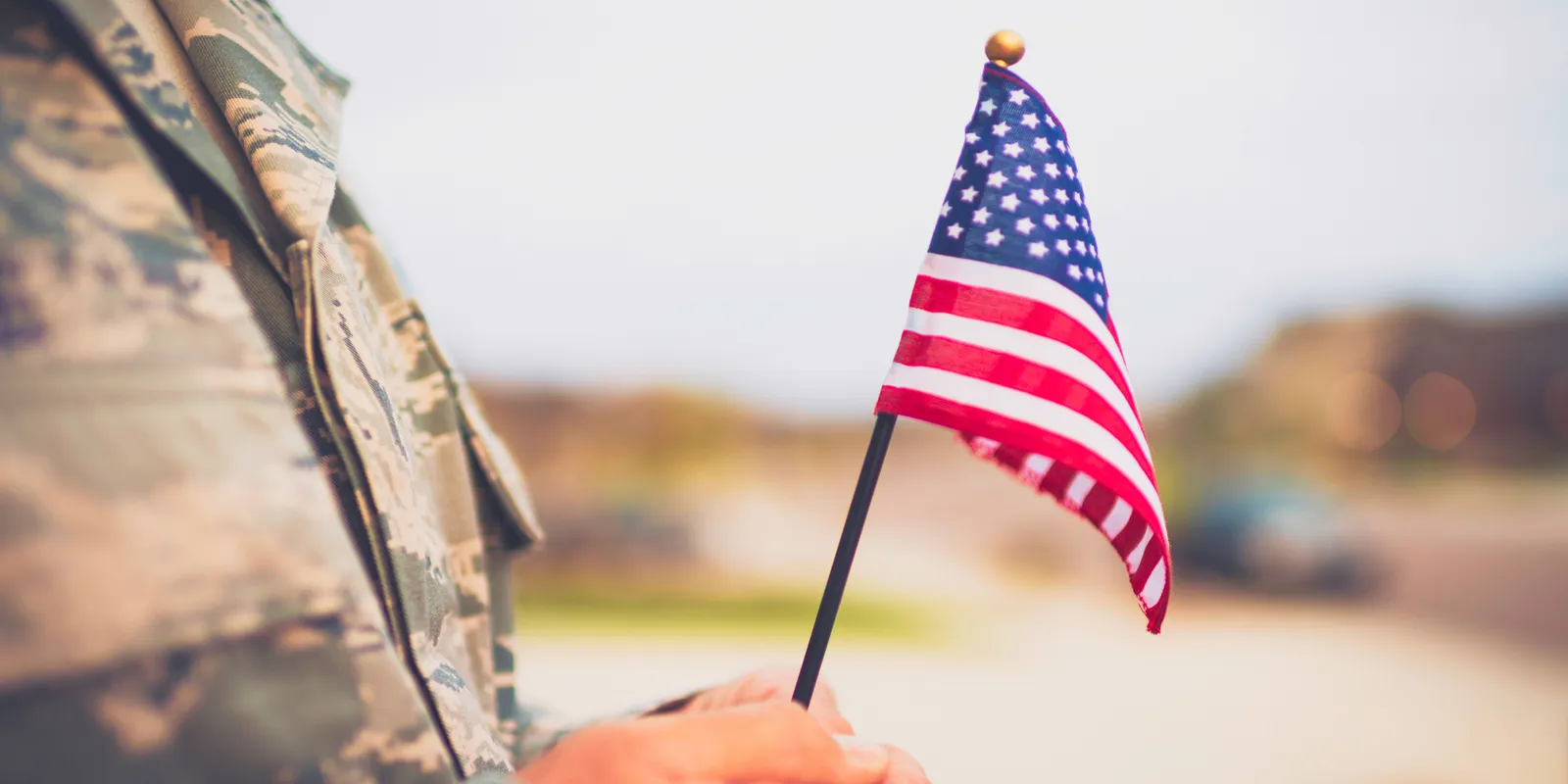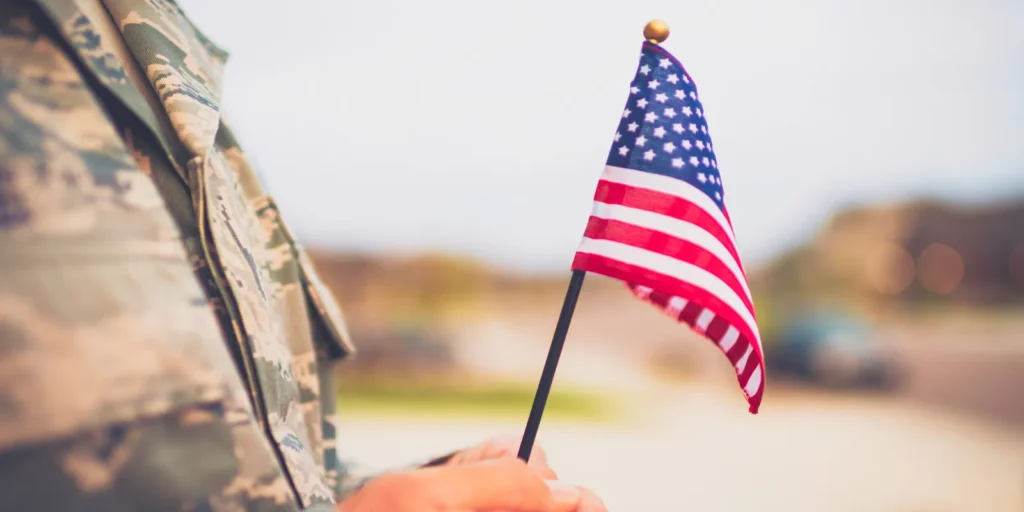 Amazon used to offer a $40 Veterans Day discount for Prime members in 2019, but availability for this offer has varied yearly.
Despite the lack of a military discount, service members and veterans can save money by using Amazon Prime to shop for exclusive deals like Prime Day Sale. Amazon Prime offers a wide range of benefits, including free two-day shipping, access to streaming services like Prime Video and Prime Music, and exclusive deals and promotions.
The Prime Insider newsletter is the best place to stay informed for those interested in learning about upcoming offers and discounts.
In addition to military discounts, Amazon offers discounted Prime memberships for college and university students. With a .edu email address, students can sign up for Amazon Prime Student for roughly half the cost of a regular Prime membership. Amazon Prime also offers a discounted membership for qualifying government assistance recipients called Prime Access.
Overall, it's important to note that while there is no Amazon military discount currently available, service members and veterans can save money by using Amazon Prime to take advantage of exclusive deals and promotions.
We will update this page if Amazon announces a 2023 Amazon Prime military discount.
Amazon Military and Veteran Employment
Amazon is dedicated to hiring and supporting military veterans, active duty military, National Guard and Reserve members, and military spouses. The company offers a range of programs and resources to aid these individuals, which includes –
Military Hiring Program – Amazon has a dedicated military hiring program that helps veterans and military spouses find job opportunities within the company. This program includes resume-building workshops, hiring events, and a dedicated military hiring website.
Mentorship Opportunities – Amazon offers mentorship opportunities for veterans and military spouses through its veteran's employee resource group (ERG), the Amazon Warriors. The ERG also provides networking and support for veterans within the company.
Career Development Resources – Amazon provides career development resources for veterans and military spouses, including training programs, professional development opportunities, and tuition reimbursement.
Veterans Employee Resource Group (ERG) – Amazon has an ERG called the Amazon Warriors, open to veterans, active military, National Guard and Reserve members, and military spouses. The group provides a platform for veterans to connect and network, share experiences, and provide mentorship to new hires.
Hiring Commitment – Amazon has pledged to hire 25,000 veterans and military spouses by 2021.
Additionally, Amazon is a member of the 100,000 Jobs Mission, an organization dedicated to hiring veterans and military spouses across the country. The company also has a Veterans Affairs Team that ensures veterans know the many benefits and opportunities available. It also provides veterans with the resources they need to succeed at Amazon.
Military Shipping via Amazon Prime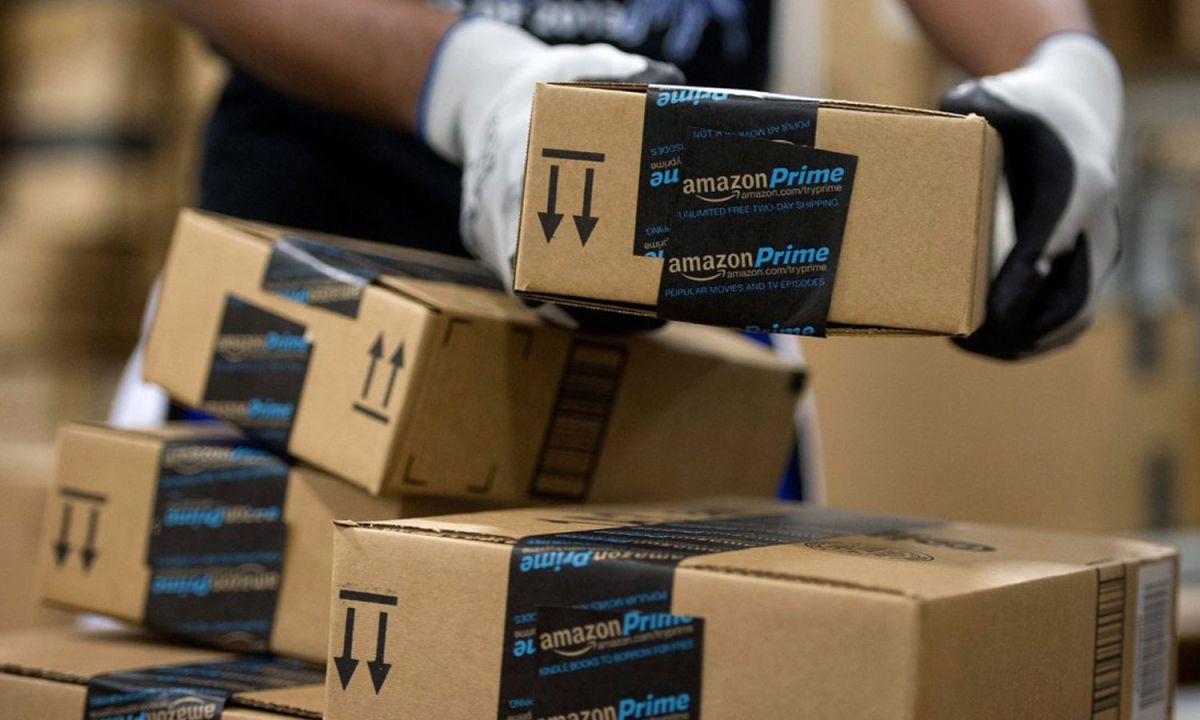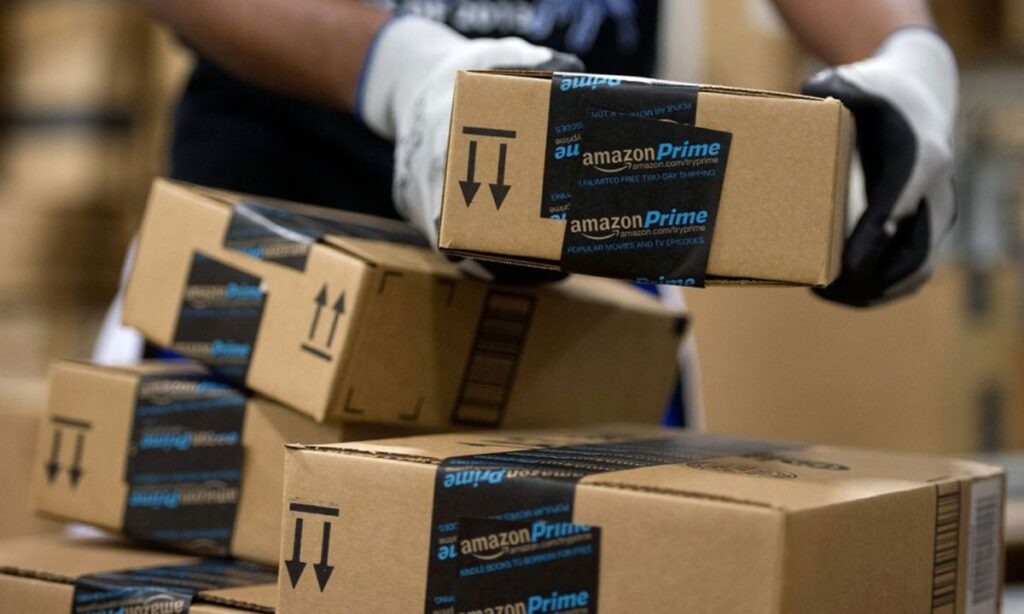 The free delivery of items to all 50 states and APO/FPO boxes provided by Amazon is highly beneficial to military consumers who are frequently on the move. Furthermore, the wide range of products available on Amazon, combined with the free delivery offered through an Amazon Prime subscription, makes the platform an attractive option for military personnel.
However, there are a few catches. Typically, buyers may anticipate "Prime" products to ship for free. However, this does not imply that all items may be sent to all locations, regardless of who is receiving them. Many merchants, for example, will not send liquids, chemicals, or particularly heavy or bulky products designated as Prime eligible to Alaska, Hawaii, U.S. territories, or international destinations.
In addition, items containing lithium-ion batteries are frequently unable to be supplied to such places since they must be transported by plane and may constitute a safety risk.
How can a military Amazon Prime member detect if something won't ship to their address? Well, there is only a simple method – add it to your basket and proceed to the checkout procedure. If an item cannot be sent, the user will be notified at checkout that the "item cannot be dispatched to this address."
Amazon Prime Military Discount FAQs
How can I obtain an Amazon Prime Veterans Day discount?
In 2019, Amazon reduced the cost of a year of Amazon Prime from $119 to $79. They may do it again for Veterans Day in 2023. Active military, retirees, and veterans can claim the discount by visiting the link and verifying their eligibility.
Is there a discount for veterans on Amazon Prime?
Yes, Amazon Prime does provide a veterans discount, but only on a few occasions each year. In the year 2019, it lasted from 6th November to 11th November. We might see a similar discount for Veterans Day in November 2023.
What can I do if my Amazon Prime Veterans Day Discount has stopped functioning?
Contact Amazon's customer support if your Amazon Prime veterans day discount has stopped functioning.
What is Amazon's military discount code for 2023?
Unfortunately, no Amazon military discount codes are available for 2023. So you'll have to wait until Veterans Day 2023 to see whether Amazon offers another Veterans Day Prime deal.
Is there a Veterans Day bargain on Amazon?
Amazon usually does not host a Veterans Day deal. Unfortunately, they did not do so in 2020, 2021, and 2022. However, they occasionally give 33% off Amazon Prime to military veterans.

Subscribe to Email Updates :