Fate/Grand Order Second Film Release Date, Preview, Cast, and Other Details: The official website of the Fate/Grand Order Camelot movie project just released a teaser visual of the second movie in the series. The second film will be titled Paladin: Agateram. The first film titled Wandering: Agateram opened in Japan's cinema halls on Saturday itself. The two Divine Realm of the Round Table: Camelot movies adapt the Order VI story from the game itself.
Fate/Grand Order Camelot – Paladin: Agateram Release Date
The specific release date for the second film is yet to be given. But the key visual reveals a Spring 2021 release. This means we can get the second film anywhere between April and May 2021. We will update you as soon as some information is revealed so keep an eye out here.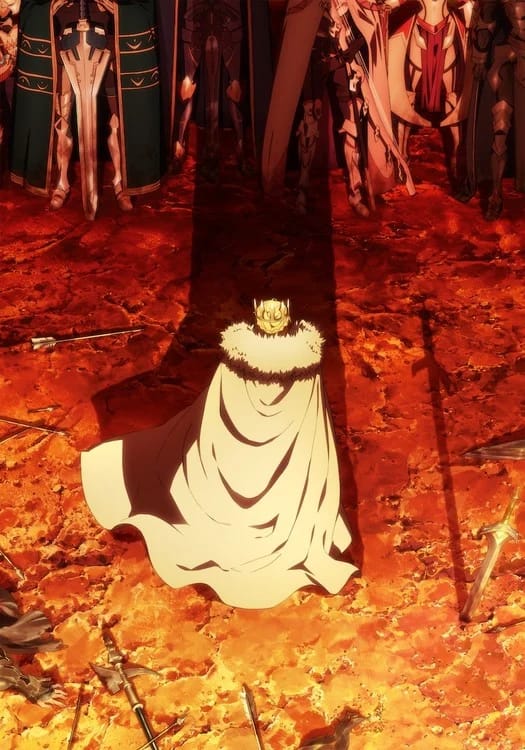 Fate/Grand Order Camelot – Paladin: Agateram Plot and Theories
The plot of the movie will be similar to the Order VI game. But we might get some additional scenes for the anime itself. One interesting thing in the key visual was that we can see Gareth on the far left, which means that we might get the 'Make your choice' scene for real. This is a big deal for the franchise fans. The poster might be referencing the Summoning of the Round Table.
Also Read: Re: Zero Season 2 Part 2 Release Date, Preview And Other Announcement
Fate/Grand Order Camelot – Paladin: Agateram Cast
The cast of both films is the same. Which includes:-
Mamoru Miyano as Bedivere
Nobunaga Shimazaki as Ritsuka Fujimaru
Rie Takahashi as Mash Kyrielight
Maaya Sakamoto as Leonardo da Vinci
Ayako Kawasumi as Lion King
Takahiro Mizushima as Gawain
Miyuki Sawashiro as Mordred
Ryotaro Okiayu as Lancelot
Kouki Uchiyama as Tristan
Hiroki Yasumoto as Agravain
Takehito Koyasu as Ozymandias
Minami Tanaka as Nitocris
Mikako Komatsu as Xuanzang Sanzang
Satoshi Tsuruoka as Arash
Tetsu Inada as Hassan of the Cursed Arm
Sayaka Senbongi as Hassan of Serenity
Kenichi Suzumura as Romani Archaman
Kazuto Arai will direct the second film, with Production I.G producing the film. Takashi Takeuchi will handle the character design and Mieko Hosai is in charge of character animation. Keita Haga and Hideyuki Fukasawa are the composers. The first film animation reviews are not so good. With the change in the production house, we just hope that it improves for the next season.
Fate/Grand Order Camelot – Paladin: Agateram  Preview
A preview for Paladin: Agateram is yet to be released. Only a teaser poster has been released yet. You can watch the trailer of the first movie till then, or better watch the first one itself. The second movie will be entirely different from the first one. But you will get the basic plot point of it.

Subscribe to Email Updates :