Hartalika Teej is celebrated on Tritiya of Shukla Paksha of Teej Bhadrapada, a day before Ganesh Chaturthi. On this day, married women keep fast for husbands and yearn to get a good groom. Women keep Nirjala fast on the day of hartalika. Worship and aarti of Lord Shankar and Goddess Parvati take place on this auspicious day.
According to Hindu Panchang, Hartalika Teej fast is celebrated on Tritiya Tithi of Shukla Paksha of Bhadrapada month. Hartalika Teej Vrat will be celebrated on Friday, 21 August, this time.
Hartalika Teej 2020 Puja Samagri, Subh Muhurat
Morning Muhurat- 5 o'clock in the morning from 53 in the morning till 8.29 in the morning
Duration: 2 hours 36 minutes
Hartalika Teej Pooja Muhurta – 6 pm to 54 min from 9 pm to 6 pm
It is believed that by keeping fast on this day, fortunate women get the blessing of continuous success. On this fast, the Married women wear sixteen red dresses, apply mehndi, prepare sixteen accessories, and worship Lord Shiva and Mother Parvati in the auspicious time. According to tradition, Panchamrit is also made on this day in many communities.
The story behind Lord Shiva and Parvati reunion
Gauri-Shankar is worshiped on the Hartalika Teej. Unmarried girls and married women perform this fast. The story behind this fast is that Parvati, the daughter of King Himalaya, had accepted Shiva as her husband in her mind.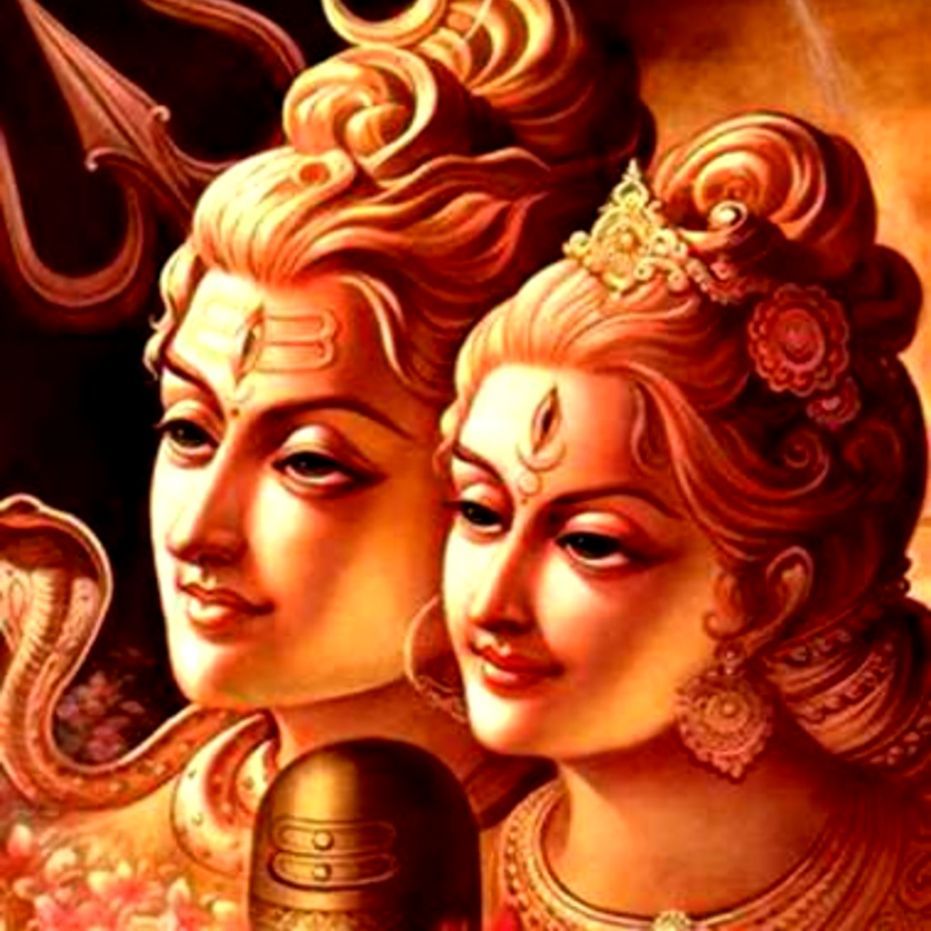 Parvati fasted Teej on this day to get Shiva as her husband. As a result, Lord Shiva met Parvati as a husband. Mahadev instructed Parvati that from today onwards, whatever fortunate woman will worship Bhadra Shukla Paksha Tritiya will always be happy. It is also said that Parvati Ma took 107 births to get Lord Shiva. After which, in the 108th birth, Lord Shiva accepted Parvati as his half-way.
Importance Of Hartalika Teej
The women who protect the fortunes of men celebrate this fast with devotion, love, and faith for the desire men along with unbelievable wealth and happiness. Single girls also pay courtesy and dedication to this holy fast to get husbands according to their choice. "Hara" is the name of Lord Bholenath, and since Maa Parvati kept this fast to get Shiva as her husband, this holy fast was named Haratalika Teej.
On the occasion of this fast, fortunate women wear sixteen red dresses, apply henna, make sixteen adornments and begin the worship of Lord Shiva and Mother Parvati Ji in the auspicious time. In this puja, the idols of Shiva-Parvati are duly worshiped, and then the story of Haritalika Teej is heard.
Materials required for worship
A metal plate to hold the idols of Lord Shiva and Parvati
A chaupayi (wooden platform to place the icons of the deities on the plate)
A clean cloth preferably yellow/orange or red to cover the Chaupayi.
Clay or natural sand to make the idols of Lord Shiva and Parvati
Whole coconut with its shell
A Kalash with water
Mango leaves or paan for the Kalash.
Ghee
Lamp
Agarbatti and Dhoop
Oil to light the lamp
Cotton wicks
Camphor (Kapur)
Materials required for the worship of Lord Shiva
A tray or a plate for keeping all the items together.
Vilva or Bel leaves
Banana leaf
Datura fruits and flowers
White crown flower
Shami leaves
A fresh piece of cloth
Chandan
Janeyu
Fruits
Whole coconut with its husk 
Abeer
Chandan
Materials required for Panchamrit
Kalash, Abir, Chandan, Kapoor, Kumkum, Ghee-oil, Deepak, Curd, Sugar, Milk, Honey.
According to a legend in the Shiva Purana, this holy fast was first performed by Mata Parvati, daughter of King Himwan, to get Lord Shiva as her husband, and happy with her tenacity and worship, Lord Shiva accepted Goddess Parvati as his wife.
Hartalika Teej In India
In North India, the Teej festival is celebrated with a greater level and enthusiasm than in other states of India. In states like Uttar Pradesh, Haryana, Delhi, Punjab, Rajasthan, Bihar, preparations for this unique festival are already started. Significant events related to Teej are also organized in these states, which are especially crucial for women.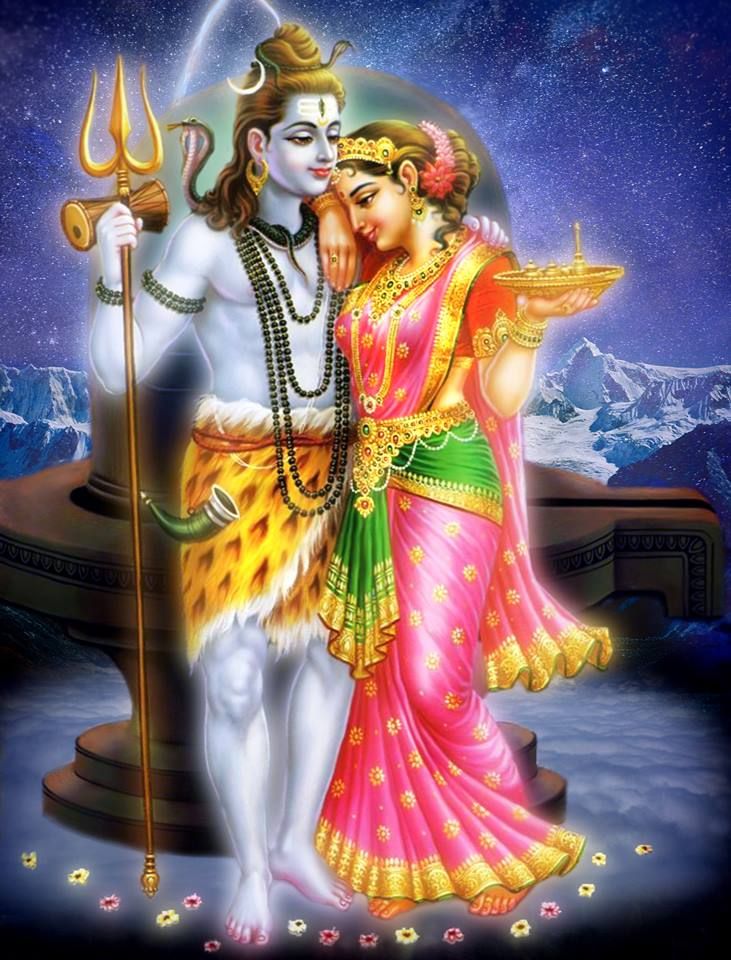 According to the customs, the women wear clothes and adornments from the thing called Sindhur. During this time, various dishes are made at home. During this time, the girls also swing the jhula, and folk dance and music, are also organized.
This festival is celebrated in the joy of an unforgettable day. According to mythological belief, on this day, Lord Shiva accepted Goddess Parvati as his wife. According to the scriptures, Goddess Parvati took 108 births to get Bholenath as her husband. Lord Shiva accepted Goddess Parvati after Parvati's harsh penance.
How Is Hartalika Teej Celebrated?
On the day of Hartalika Teej, women keep Nirjala fast. On this day, Shankar-Parvati is worshiped by making sand or clay idols. The toran pavilion etc. is decorated by cleaning the house. You can mix Ganga water in pure soil on a sacred post, make the shape of Ganesha, Parvati, and their Sakhi with Shivling, Riddhi-siddhi. After this, invoke the gods and worship them.
All the items of suhag are offered to goddess Parvati. There is a belief among devotees that Lord Shiva himself protects the good fortune of the person who performs all the sins and the temporal heart, fasting Haritalika fast.

Subscribe to Email Updates :