Former President Donald Trump's campaign will organize a rally in New Hampshire on Saturday, November 11, 2023. Trump will deliver his remark at 02:00 PM (US/ Eastern) at Stevens High School in Claremont.
It will be Trump's seventh visit to New Hampshire since he entered the 2024 Presidential race.
At his upcoming rally, the former president is expected to address large crowds of fans in the state. In his remarks in Claremont, Trump is likely to attack US President Joe Biden for his economic policies and blame his administration for his legal troubles.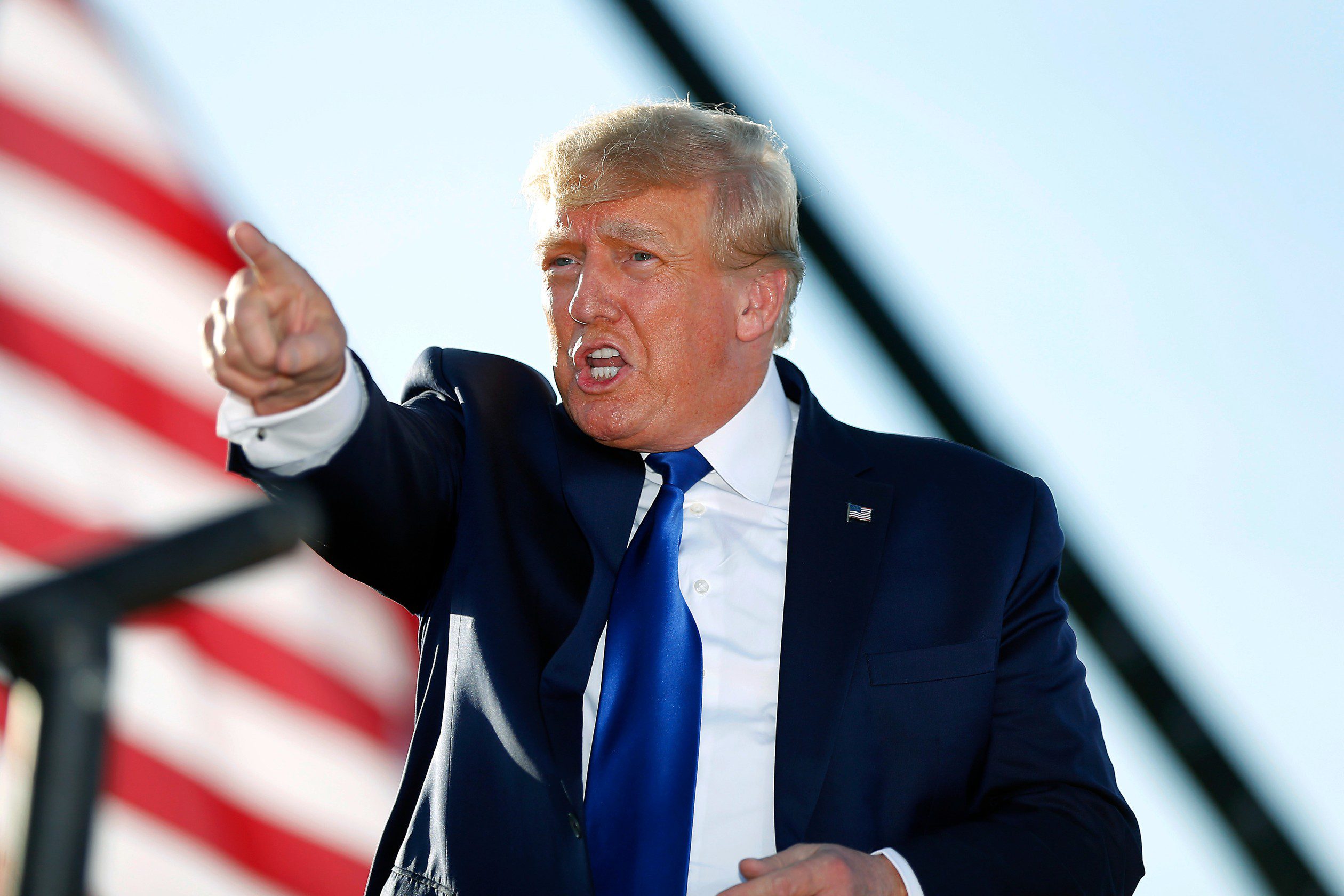 Trump's Claremont Rally is part of the former President's constant efforts to build a support base for upcoming primaries to lead his 2024 presidential campaign in a strong battleground state of New Hampshire.
Tickets for the Trump Claremont Rally are available first-come-first-served, so you may not get tickets. As such, you should know the alternative to watch Trump deliver his speech in Claremont.
Trump Claremont, New Hampshire Rally Schedule
You must have precise knowledge of any event's schedule to reach the address on time comfortably and always take advantage of the interesting beginning.
Similarly, you must learn about Trump's upcoming Claremont Rally schedule so you do not miss his speech.
Here are the details of the schedule.
When
Trump is scheduled to deliver his speech on Saturday, November 11, 2023, at 02:00 PM ( US/ Eastern). The doors will be opened at 11:00 AM.
Where
Trump Claremont Rally will occur at Stevens High School, 175 Broad Street, Claremont, New Hampshire- 03743.

Subscribe to Email Updates :