Corona hotspots in India: So far, a total of 113 cases of the virus have been reported in Mumbai's G-South ward facing Corona. This number of corona infections exceeds that of many states.
Officials have so far been able to identify 11 average cases, which have been transmitted from outside, and through the families, neighborhoods, and others who have succumbed to the virus. Directly or indirectly, these 11 people infected 102 other people in the area.
Corona hotspots in India: Mumbai's largest corona hotspot, the virus spread from 11 people to 113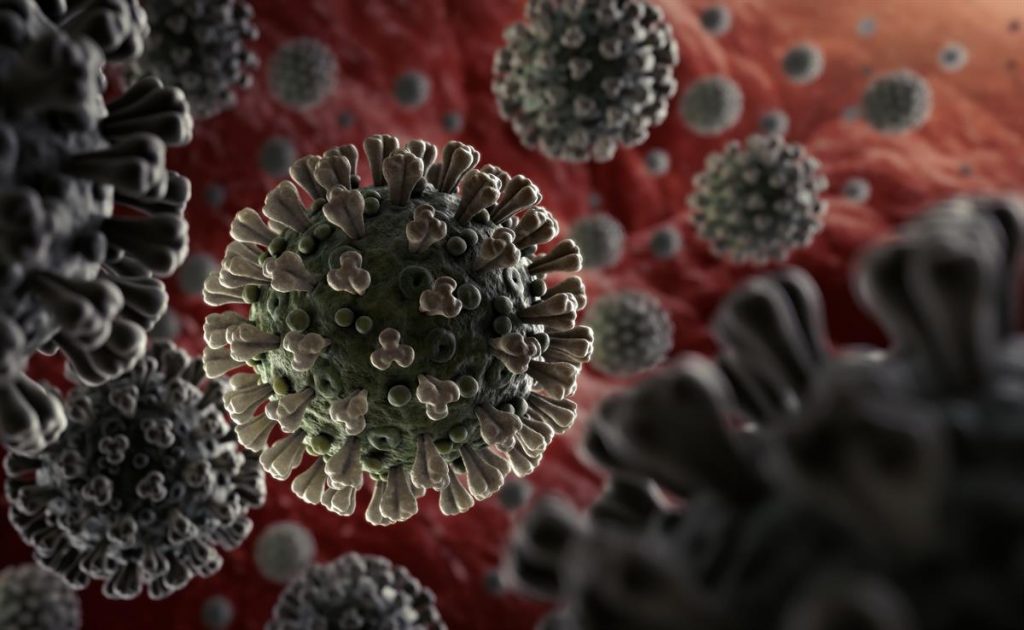 Case Number 1– A 65-year-old elderly woman living in a crawl in Prabhadevi worked as a food vendor. Used to serve lunch to business people in neighborhood business centers. Corona tested positive came on 24 March and died 2 days later on 26 March.
BMC officials speculate that someone working at the business center near the food stall may have been infected. The infection spread to a total of 12 people, including the woman's family and neighbors. All were taken to Kasturba Hospital for treatment.
Case No. 2 – One person from Worli-Colivada returned from Oman in the first week of March, Corona positive. He did not see any kind of symptoms. Test negative came twice. The third test was held in the last week of March, which resulted in positive results.
This is the only person in the area who has recently returned from abroad. Therefore, the authorities believe that the infection will spread to many people because of the person. At present, there has been a case of a neighbor getting infected.
Case number 3- A man working as a chef in a public sector company in Trombay was also found to be Corona positive in the last days of March. How the infection occurred is still being investigated. Corona has been confirmed among 7 other people of Worli by coming into contact with it.
Case No. 4- A doctor and two nurses running a clinic in Adarsh ​​Nagar were found to be corona positive. Officials are now assuming that the doctor must have been infected with the hospital and because of this his staff would also have been infected. Doctors living in Prabhadevi, two nurses living in Janata Colony, a patient living in Adarsh ​​Nagar have been infected.
Case number 5 – A person from Worli-Kolivada, who works as a technician at a doctor's clinic in South Mumbai, was also found to be corona infected. The janitor working in the doctor's clinic was also found positive. 3 other people of Worli got infected due to technology.
Case number 6 – A policeman of Worli-BDD Chawl tested positive in the first week of April. The policeman went to Lonavala in the last week of March. He was also recently involved in his brother's funeral. Officials believe that he may have been infected at either of these two places. Due to this, 2 other family members have also been infected.
Case Number 7- Corona test of a woman living in a densely populated Chawl of Jijamata Nagar came positive in the last week of March. 10 neighbors were also infected due to this woman. G ward is one of the most important index cases in South Ward. BMC is still ascertaining where the corona infection in the woman came from.
Case number 8- This BMC sweeper of Jijamata Nagar was found positive on 4 April. Probably in Dharavi, he came under the scanner of an infected person. 6 more Corona positives have been found in Dharavi. Due to this person, 4 more were infected in Jijamata Nagar.
Case Number 9 – Until last week, this cook worked in a hospital in Mumbai. He lives in Jijamata Nagar. He was found positive in the first week of April. He may have come to the hospital under the guise of an infected man. BMC is also investigating this source. In addition to Cook, two more in his family have now been infected.
Case number 10 – These elders living in the Lower Parel area had recently returned from Spain. On reaching home, he placed himself in the home quarantine. The investigation took place in the third week of March and was found positive.
It is believed that in Spain, he came in contact with a positive and then himself got infected. They are now kept under strict supervision. It is a matter of relief that no one has come to know about them being infected yet.
Case No. 11 – Person of Adarsh ​​Nagar. Found positive in the first week of April. He went to a private hospital in Mulund and was probably in contact with a corona patient. After getting infected himself, a family member also came to his JD. That person is still under treatment.
Corona hotspots in India: Mumbai's largest corona hotspot, the virus spread from 11 people to 113
Corona cases cross 5 thousand in the country, with 149 deaths so far Deathly coronavirus cases are increasing in India. According to the government figures, so far more than 5,000 patients have been confirmed in the country while 149 people have lost their lives with this dangerous virus.

state
Positive case (70 foreigners)
Discharge
The death
1.
Andra Pradesh
305
1
4
2.
Andaman Nicobar
10
0
0
3.
Arunachal Pradesh
1
0
0
4.
Assam
27
0
0
5.
Bihar
38
0
1
6.
Chandigarh
18
7
0
7.
Chhattisgarh
10
9
0
8.
Delhi
576
21
9
9.
Goa
7
0
0
10.
Gujarat
165
25
13
11.
Haryana
147
28
3
12.
Himachal Pradesh
18
2
1
13.
Jammu and Kashmir
116
4
2
14.
Jharkhand
4
0
0
15.
Karnataka
175
25
4
16.
Kerala
336
70
2
17.
Ladakh
14
10
0
18.
Madhya Pradesh
229
0
13
19.
Maharashtra
1,018
79
64
20.
Manipur
2
0
0
21.
Mizoram
1
0
0
22.
Odisha
42
2
1
23.
Puducherry
5
1
0
24.
Punjab
91
4
7
25.
Rajasthan
328
21
3
26.
Tamil Nadu
690
19
7
27.
Telangana
364
35
7
28.
Tripura
1
0
0
29.
Uttarakhand
31
5
0
30.
Uttar Pradesh
326
21
3
31.
West Bengal
99
13
5
 
Total COVID-19 Patients Status
5,194 *
402
149
A 21-day lockdown continues to prevent Corona infection in the country. How many cases of corona have occurred in the country, let's see the state-wise list .
The government has issued helpline numbers
Helpline number + 91-11-23978046 can be called to get or give information related to Corona. Apart from this, every state has issued its helpline number.

Subscribe to Email Updates :