Looking for the best free cell phones for the blind and visually impaired? If yes, you have stumbled upon the right webpage.
If you look around, you will notice that everyone is holding a smartphone, which is the most significant component of life. Although smartphones are really amazing devices, not everyone can use them. Those who are visually or blindly impaired cannot benefit from regular smartphones, as using these smartphones can be really difficult for them.
However, now that technology has evolved, the situation has started to change substantially. Today's cell phones contain a variety of unique capabilities that can be useful to the blind and visually impaired.
This article covers detailed information about free cell phones for the blind and visually impaired, the best available models, a buying guide, and more.
So, here we go –
How to Choose Free Cell Phones for the Blind and Visually Impaired
It is a bit challenging to pick a cell phone for the blind and visually impaired because their needs are different. Therefore, we follow this buying guide that you can also follow to make the right choice –
Big Size Buttons With Bumps On Them – Oversized dial pads and keyboards on feature phones make it easy to use, especially by blinds and the visually impaired. Therefore, look for cell phones that have raised bumps on the keys.
Phones With Voice Activation – For people who are blind or have visual impairments, voice-activated cell phones are a fantastic choice. You can effortlessly use these phones to make calls, send messages, and carry out other functions. People who have trouble seeing the screen or reading text messages may find it useful to use voice-activated cell phones.
Sturdiness – It is quite common to drop phones, especially if you have eyesight problems. Therefore, get a strong, resilient phone with a solid screen and design to guard against these mishaps from seriously hurting your cell phone.
Battery Capacity – You should consider buying a cell phone with long battery life so that you don't need to constantly put it on charging. Purchasing a phone with a large battery that can last for several days would be the right choice.
Free Cell Phone Programs For The Blind & Visually Impaired
There are several programs and providers that offer free cell phones to the blind and visually impaired.
Below, we have covered the information about the same –
Lifeline Assistance Program
Government-funded Lifeline Assistance Program offers low-income households free cell phones as well as internet services. Residents of all 50 states, including the District of Columbia, Puerto Rico, and the U.S. Virgin Islands, are eligible for this program. Applicants must meet certain eligibility conditions to be eligible for the Lifeline Assistance Program.
These conditions include having a family income that is at or below 135% of the Federal Poverty Guidelines or taking part in specific government assistance programs, such as Medicaid, the Supplemental Nutrition Assistance Program (SNAP), Federal Public Housing Help (FPHA), and others.
Assistive Technology Providers
People with impairments can get technology solutions from Assistive Technology Providers. To help the blind and visually disabled, a few of these telecom operators provide free cell phones for the blind and visually impaired. For instance, the National Federation of the Blind (NFB) and the American Council of the Blind (ACB) both have a program that gives those people who are blind or visually impaired free cell phones.
Non-Profit Organizations
There are several non-profit organizations that offer free cell phones for the blind and visually impaired. The Qualcomm-sponsored Wireless Reach program is one of these groups. The program offers free mobile phones and other services to persons in need.
The Helen Keller National Center for Deaf-Blind Youths and Adults is another nonprofit that offers free cell phones to the blind and visually impaired. Those who are deaf-blind can receive free communication aids and services from the organization.
Voice Activated Phones for the Blind and Visually Impaired
Voice-activated mobile phones are a lifesaver for those who are blind or visually impaired. These voice-activated mobile phones allow you to receive and make calls easily.
A cell phone that is designed for the blind and visually impaired differs significantly from its non-blind variant. For example, these smartphones contain features that can speak the text on the screen and has speech-to-text technology built in.
Currently, the most popular voice recognition software are –
Google Assistant – Google Assistant can aid with chores like booking reservations, playing music, retrieving images, and managing smart devices. It can also help you handle tasks throughout your house using smart home automation.
Siri – The voice-recognition software assistant Siri was created by Apple. It enables users to make calls, send emails and texts, read, write, and receive them, as well as to make notes and alarms, get directions, launch applications, and play music.
Alexa – Alexa can communicate with other Alexa-enabled smart devices in homes to allow users to listen to music, generate shopping lists, receive the latest news, write notes and alarms, get navigation, launch apps, and handle most areas of daily life via smart-home automation.
Cortana – Microsoft's Cortana is a personal computer workplace assistant. This tool can assist you with appointment scheduling, reading emails, placing calls, sending text messages, and transferring files, in addition to helping you keep track of your calendar.
Large Button Cell Phones For The Visually Impaired
Young professionals are frequently the target audience for technology. However, in the world of mobile phones, you have to be sensitive to the complete demographic to ensure that each individual achieves that perfect fit. The senior population, people who have trouble seeing, and people who are visually impaired are the main target markets for large-button cell phones.
These phones typically include larger buttons than regular cell phones, screens with larger fonts for better reading, and louder speakers for people who have hearing issues. The fact that the total size of cell phones does not expand considerably is the nicest thing about these phones.
Best Cell Phones for the Visually Impaired and the Blind
Below, we have covered a list of the best cell phones for the visually impaired and the blind –
Jitterbug Flip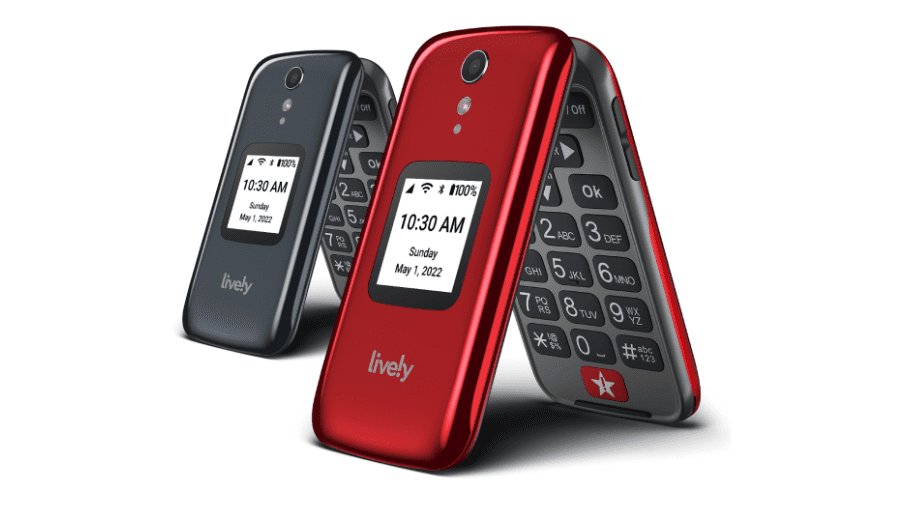 Jitterbug flip phone is a cell phone that makes it simple for blind and visually impaired people to stay in touch. The phone is a flip phone, as its name implies, and has a keypad to maximize its utility. This kind of phone can be flexible for the elderly or people who are blind.
The dial pads on the phone are simple to use, and the phone is reliable. This cell phone for the blind also has a voice dial, a speaker, and magnification with a flashlight as key features.
Easyfone Prime A6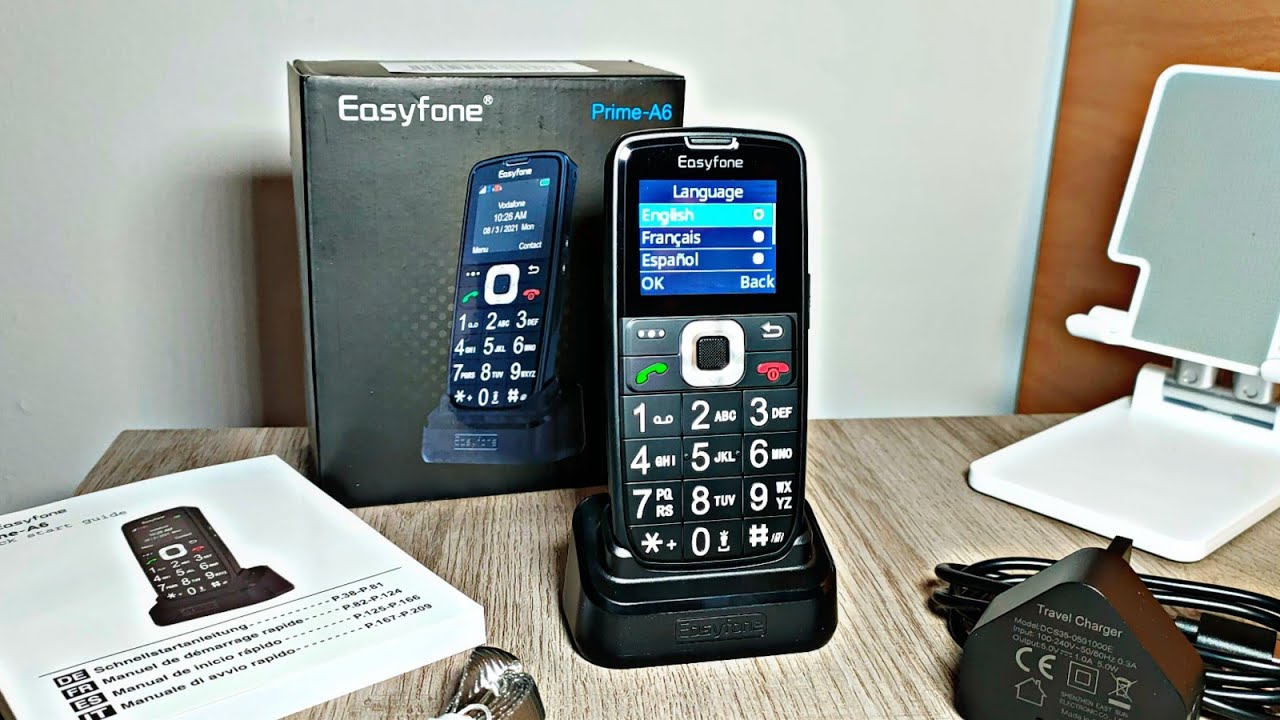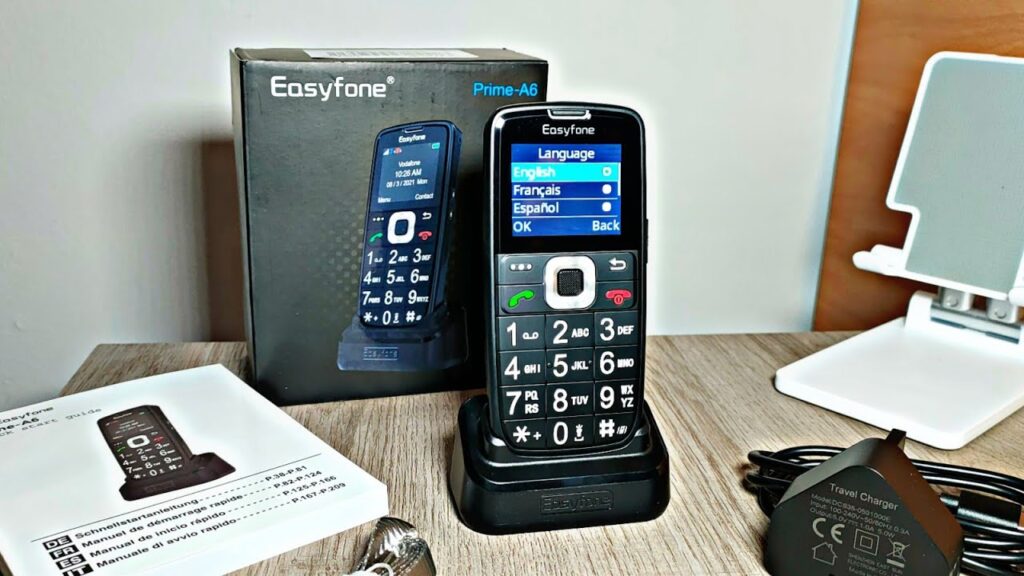 Easyfone Prime A6 is an accessible feature phone made by Easyfone. It is made for older citizens who value a straightforward phone with big buttons, clear texts, and SOS emergency capabilities.
The phone has a 2.4-inch display with a 240×320-pixel resolution, big backlit buttons, and an integrated torch. Additionally, it has a dedicated SOS button on the rear that can be set up to phone or text contacts for emergencies.
The Easyfone Prime A6 also has a 0.3-megapixel camera, FM radio, Bluetooth, dual-SIM support, and a 1000mAh battery with up to 4 hours of talk time and up to 200 hours of standby time.
BlindShell 2 Borque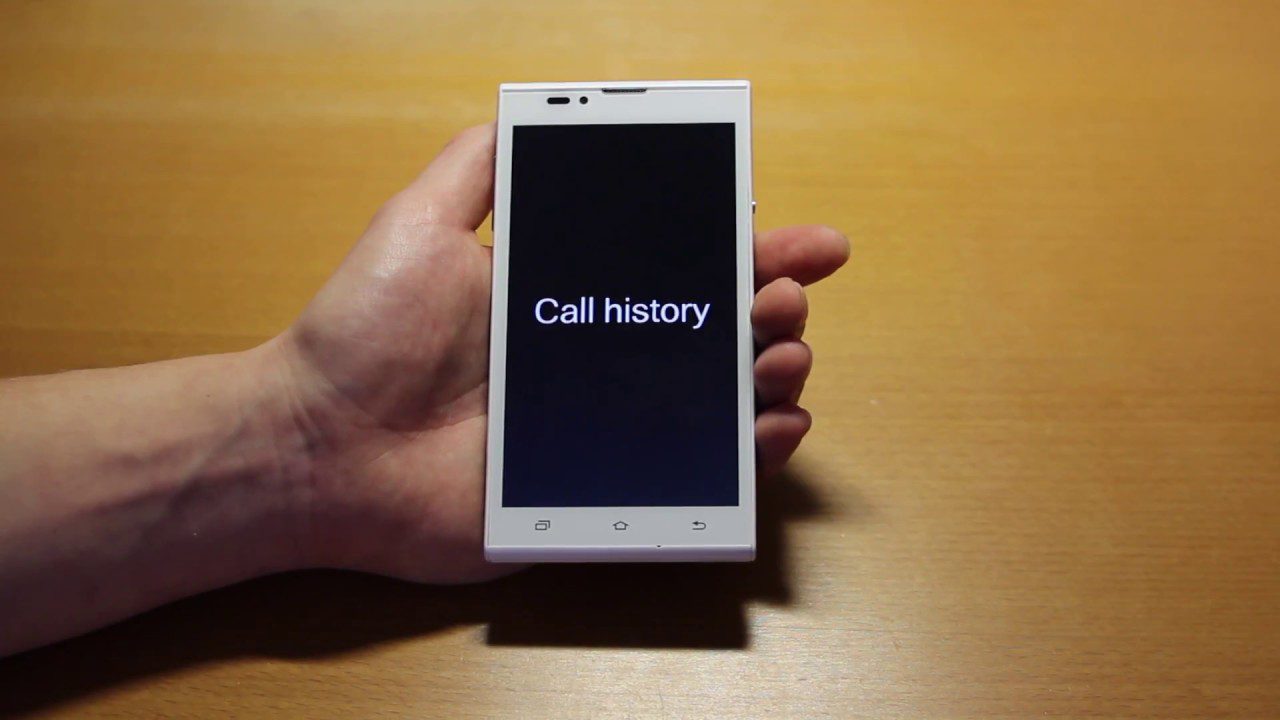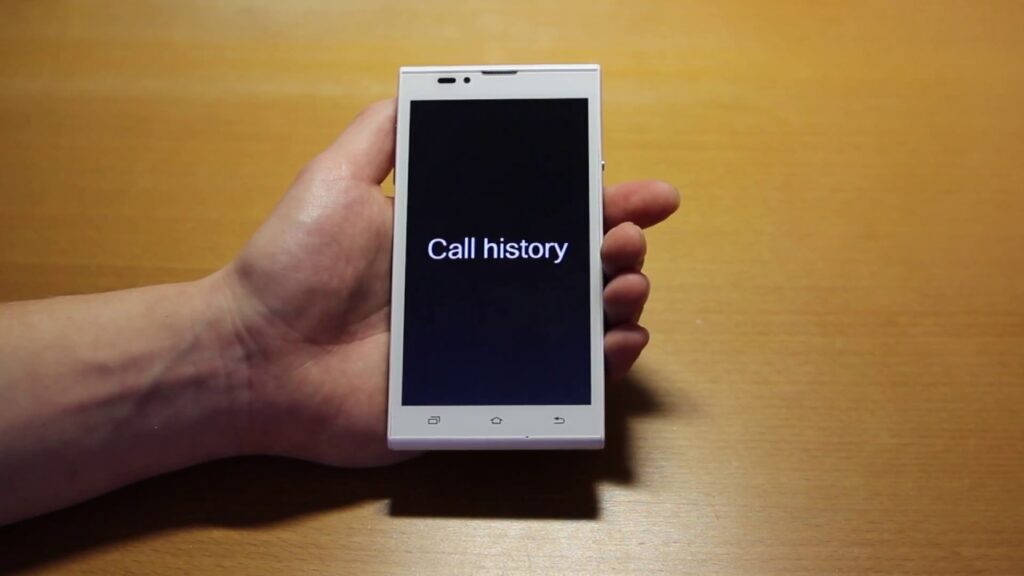 For people who are blind or visually handicapped, the BlindShell 2 Borque is one of the most excellent touch-screen cell phones. The functions that the cell phone offers are highly beneficial and appear to be simple to use for a person with a disability. It provides the use of internet messaging apps in addition to the fundamental capabilities of making phone calls and sending messages.
You may access the fundamental features of cell phones for the blind with the simplest movements. Nonetheless, it supports voice-activated commands.
Easyfone T200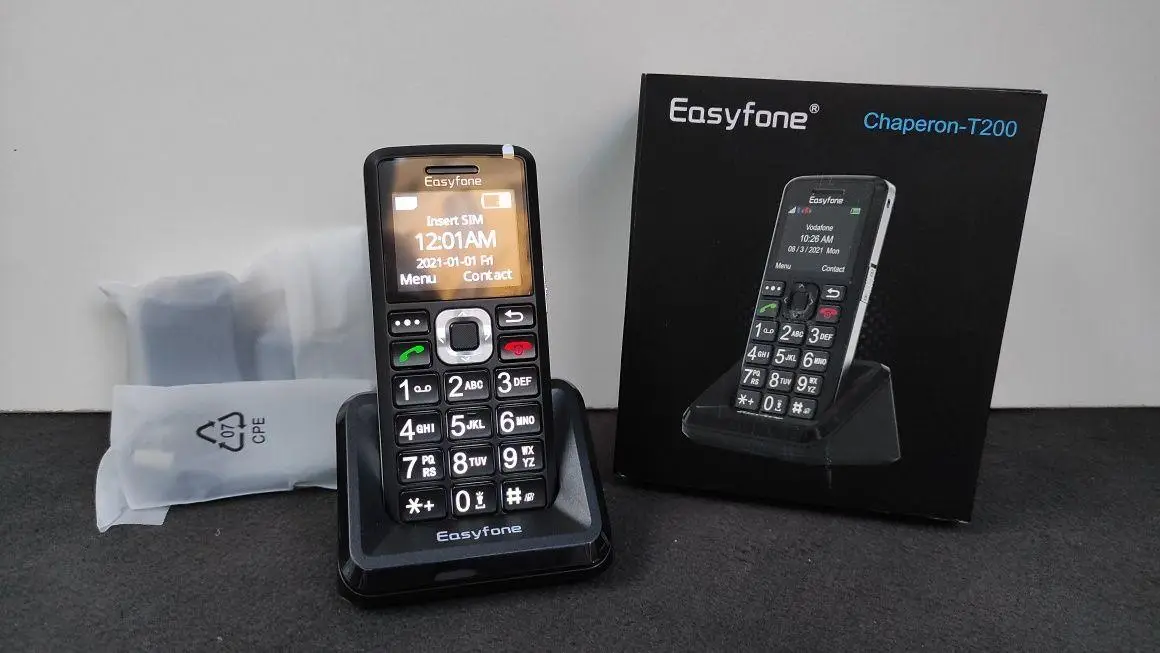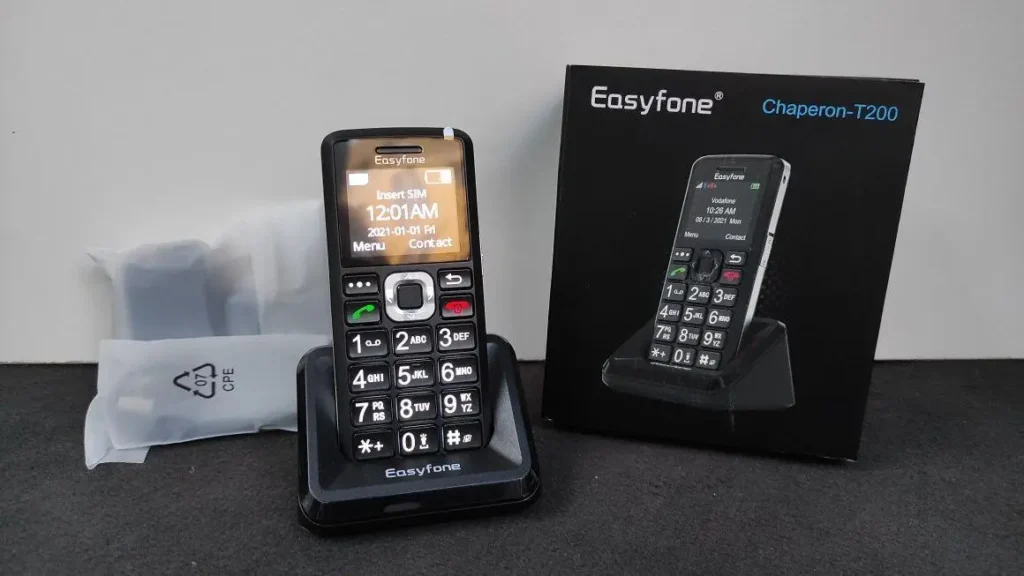 Easyfone T200 is a cell phone designed for senior citizens, especially those who are blind or visually impaired. People who have trouble seeing can easily use it thanks to its huge display, large buttons, and simple interface.
The phone also has features including a loudspeaker for crystal-clear chats, a magnifying glass, and an SOS emergency button. It features a long battery life and allows hearing aid compatibility. In general, the Easyfone T200 is a simple and dependable mobile phone that is accessible and user-friendly.
FAQs
What is a common phone feature that makes it usable by people who are blind?
Big-size buttons, decent-size display, long-lasting battery, sturdy build, and text-to-speech are some of the best features a phone must have if it is designed for the blind.
Are regular phones used by blind people?
Apple and Android cell phones come with accessibility features pre-installed, making them usable for the blind and visually challenged right out of the box. However, they may face it difficult to use features effectively.
Signup For Our Newsletter