Arlington, Texas's Globe Life Field is a stadium with a retractable roof. The Texas Rangers of Major League Baseball call it home. It is close to Choctaw Stadium, which served as the Rangers' previous home field. Globe Life and Accident Insurance Company hold the facility's name rights till 2048. Discover all there is to know about Globe Life Field parking, including services and costs. You'll also learn about some alternative modes of transportation and money-saving advice.
Globe Life Field Parking Guide, Lots & Rates
The Globe Life Field address is as follows: 734 Stadium Drive, Arlington, TX 76011. There are several self-parking choices available for MLB fans who intend to drive to Globe Life Field. More than a dozen parking lots surround the baseball stadium and provide open, reserved, and season ticket holder parking.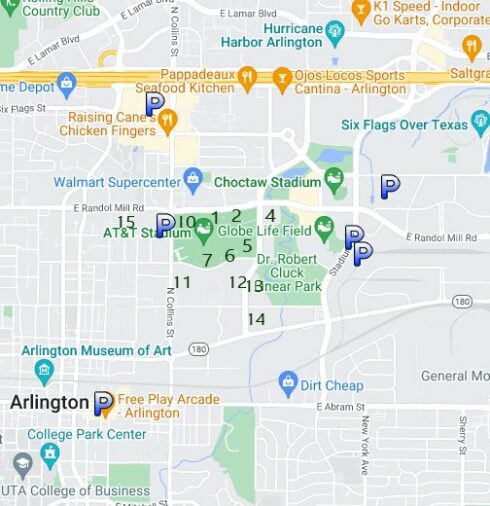 Toyota parking lots A, T, W, and R provide reserved parking, while Toyota Lot D may handle big automobiles. Accessible parking spaces are available in all general admission lots on a first-come, first-served basis. You need to exhibit a valid parking permit or placard in order to use an ADA space. View the Globe Life Field parking map to find the location of any parking structure:
Sienna Lot M is located at 1205 Pennant Drive and costs $15.
The price of Highlander Lot N is $15, and the location is 1551 Nolan Ryan Expy.
Avalon Lot E is located at 1199 Ballpark Way and costs $20.
Sequoia Lot L is located at 2000 E Road to Six Flags St. and costs $20.
The price of Rav 4 Lot J is $20, and the location is 1701 E Randol Mill Rd.
At 2101 Arlington Downs Rd, you can get Yaris Lot S for $20.
Venza Lot V is located at 709 Stadium Drive and costs $25.
Tacoma Lot R is located at 1701 E Sanford St. and costs $30.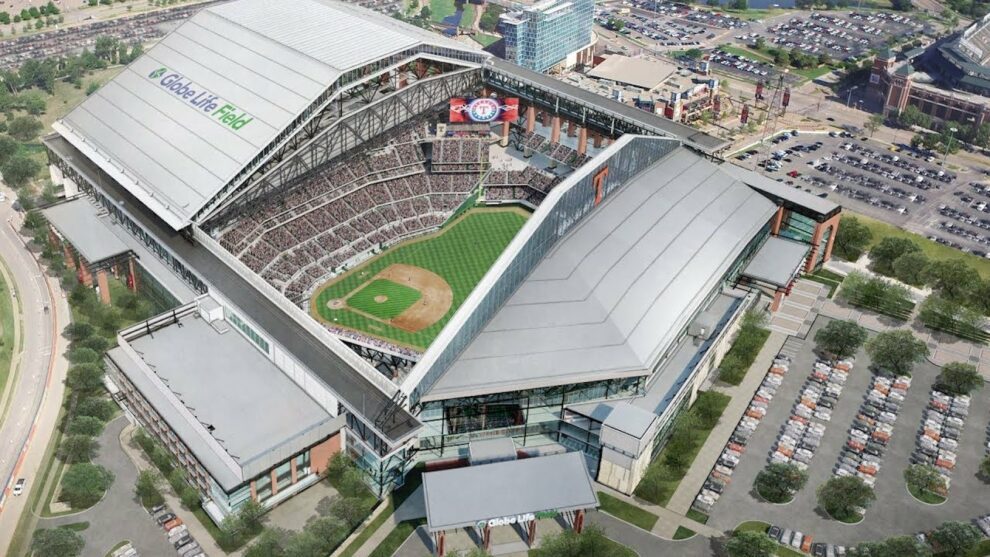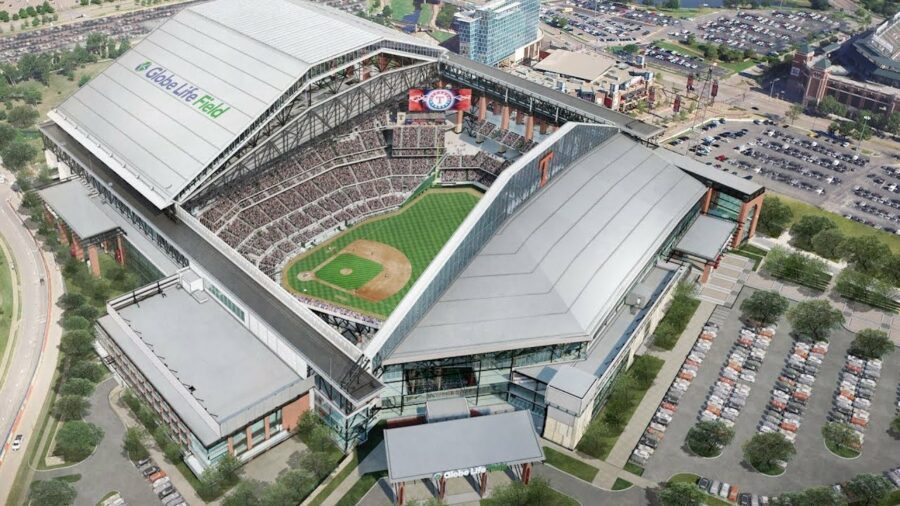 Toyota Lot D offers parking for buses and RVs; the cost is $50 for buses and $100 for RVs. You may either purchase a parking pass in advance or pay with a debit or credit card when you arrive, depending on where you chose to park.
Cheap Rangers Parking Near Globe Life Field
 Parking Access looked into alternative parking providers in the neighborhood in an effort to assist you in finding and reserving parking that suits your budget. The least expensive choices are as follows:
A 9-minute walk away is the open-air 1808 E. Division St. Lot, which charges $10 for online event parking.
The 2115 E. Randol Mill Rd. The lot costs $10 and provides a free shuttle that travels one way to Globe Life Field. The distance of 12 minutes between the parking lot and the ballpark.
Although it is a 15-minute walk away, Brad Cecil & Associates Lot offers inexpensive $5 parking.
Information on tailgating
For the 2021 season, tailgating is not permitted in the parking lots surrounding Globe Life Field due to safety concerns, but you may still enjoy some pre-game festivities. The ballpark's immediate neighbor, Texas Live!, is home to a number of pubs and eateries.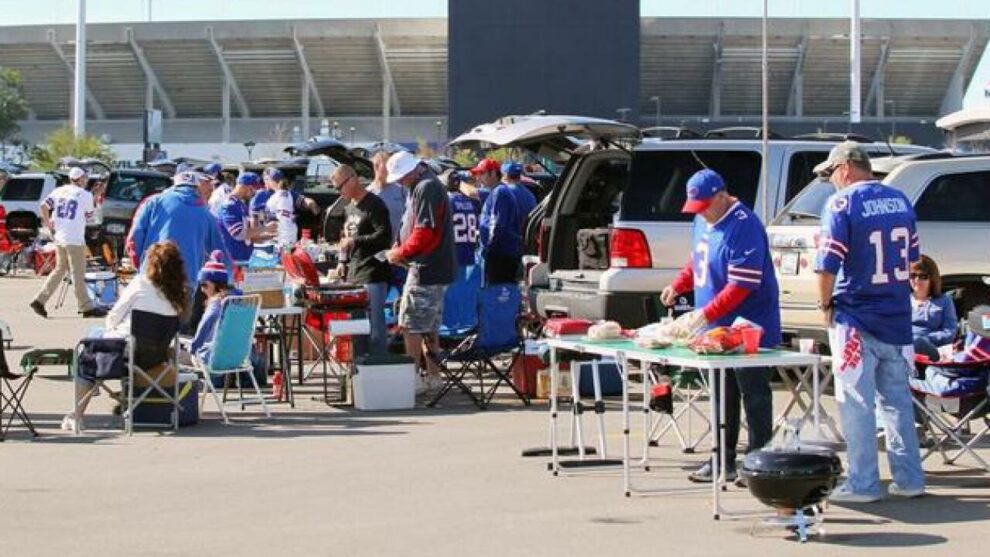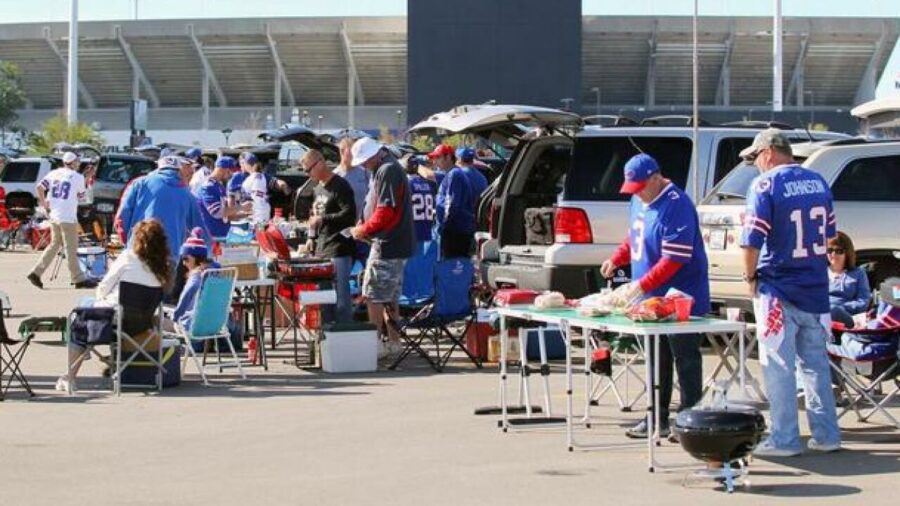 On Sunday through Thursday, it is open from 11 AM to midnight, and on Fridays and Saturdays, it is open from 11 AM to 2 AM. Sports & Social Arlington is another fantastic location for Rangers supporters. The sports bar, which serves fantastic beers and drinks, is only an 8-minute walk from the arena. 
Public transport to the Texas Rangers stadium
 There are a few fairly priced choices available, however, there are no public transit options. Use the Trolley District's service, which is available for all home games, if you're staying at a city hotel. You may get further details in your hotel's lobby. 
 The service goes from the majority of hotels to the ballpark. You may rely on app-based transports or cabs, but many bars also provide shuttles to Globe Life Field. The southbound side of Nolan Ryan is where Uber and Lyft customers may be picked up and dropped off.
FAQs
How much does Globe Life Field parking cost?
Parking fees for general Texas Rangers events range from $15 to $30 per vehicle.
What time does Globe Life Field's parking lot open?
 Before night games and two hours before game days, parking lots open.
Also Read: Citizens Bank Park Parking Guide Map, Rates, and Location
About Globe Life Field Park
 The Rangers made the decision to leave Choctaw Stadium on May 20, 2016. A retractable roof and public/private construction collaboration were required for the new stadium. On the next election day, the ballpark was authorized.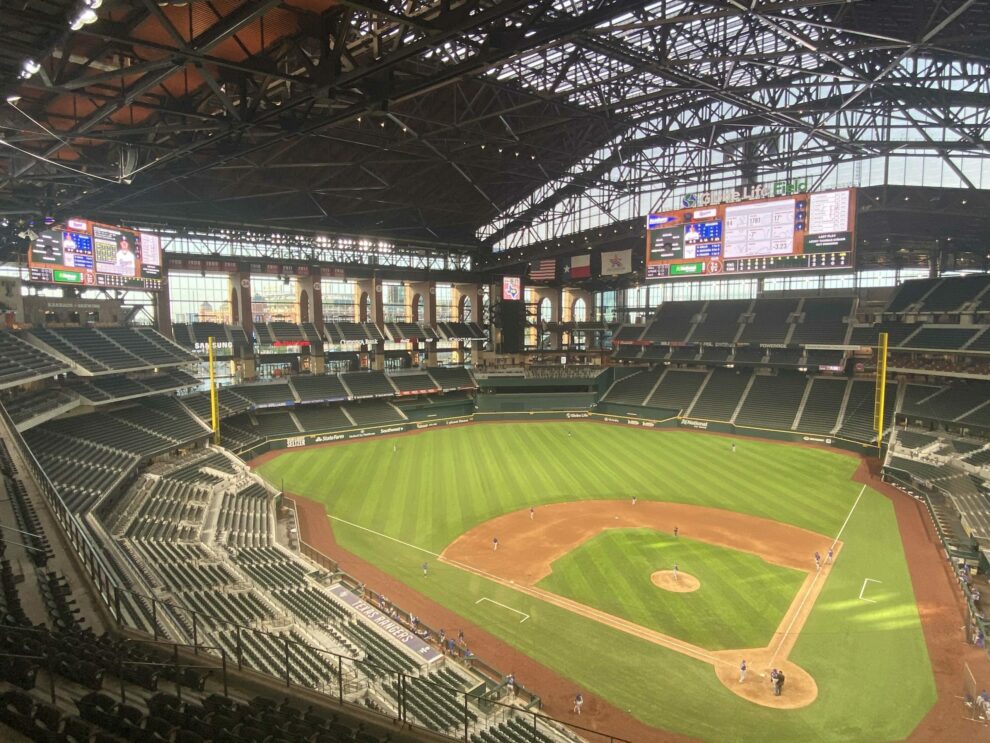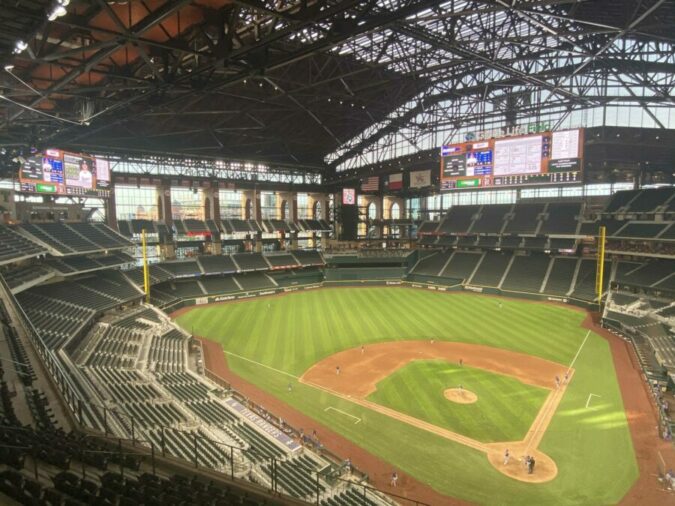 The architect was revealed as HKS, Inc. on January 5, 2017.
 As one of just five major league clubs to use artificial turf at home, the Rangers announced on January 31, 2019, that Globe Life Field's playing surface will be carpeted with artificial grass from Shaw Sports Turf. The Globe Life Park attendance was lower than that of comparable baseball stadiums in significant metropolitan regions, according to the Rangers, who blamed the region's propensity for high temperatures and frequent rain. The Rangers thus suggested building a roof on their new ballpark. The center field of the new stadium faces northeast as opposed to the southeast, unlike its predecessors.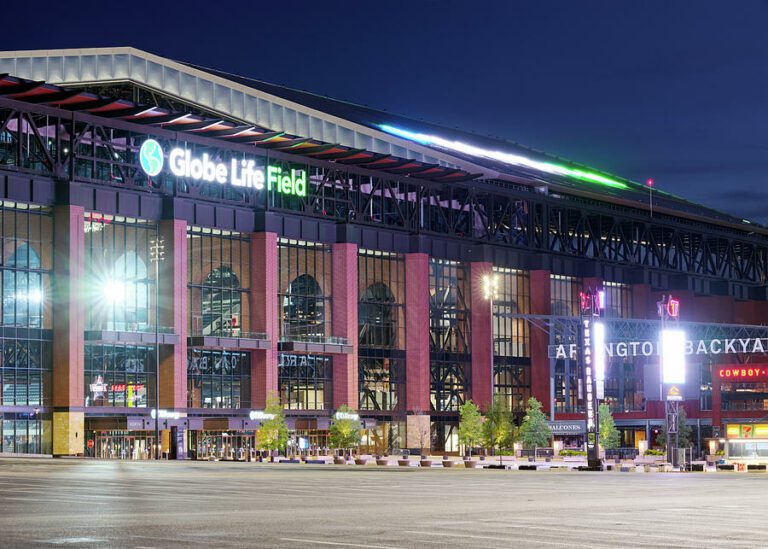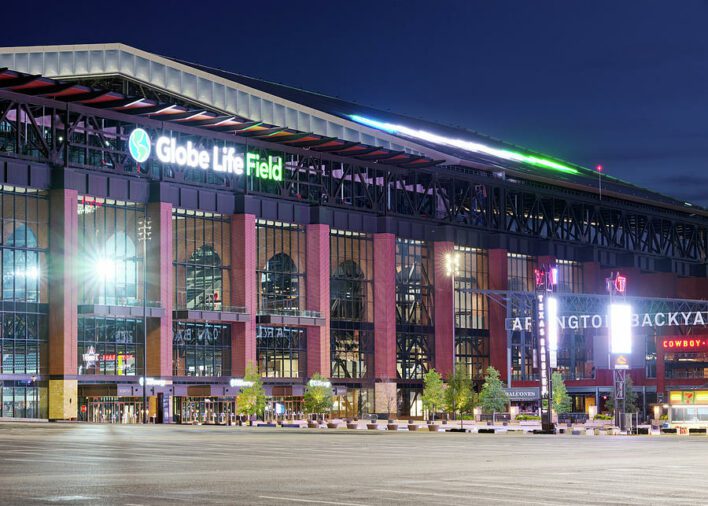 Along with the new stadium, plans include a Loews Hotel, a ballpark town, and a new commercial center. Then Choctaw Stadium will undergo renovations for usage in football and soccer. There was a backlash against the stadium construction plans. While the new stadium provides a more pleasant setting to watch baseball, it also increased the existing taxes that were utilized to fund AT&T Stadium. The proposal called for the city to issue $500 million in bonds to help pay for the stadium, according to The Dallas Morning News.
 The repayment of those debts would take around 30 years, and would be covered by a half-cent sales tax, a 2 percent hotel occupancy tax, and a 5 percent automobile rental tax. Additionally, voters authorized a parking fee of up to $3 and a ticket charge of up to 10% for the new stadium. The opposition campaign challenged the use of the money to pay for a portion of the Rangers' debt.
Also Read:
Signup For Our Newsletter