Within the South Philadelphia Sports Complex, Citizens Bank Park is a baseball stadium in Philadelphia, Pennsylvania. It is the base of operations for the city's Major League Baseball (MLB) team, the Philadelphia Phillies. On April 12, 2004, the Phillies lost to the Cincinnati Reds, 4-1, in the venue's inaugural regular-season baseball game, which had just opened on April 3, 2004. The Citizens Financial Group inspired its name.
 The Philadelphia Phillies play their home games at Citizens Bank Field. You can locate a parking space before leaving the home by using our guide to stadium parking. Over 40,000 sports fans may watch home games at Citizens Bank Park, which also hosts several concerts and events. Although the building of this stadium was finished in 2003, parking at this park might be difficult because of its location in the heart of Philadelphia.
Citizens Bank Park Parking Guide Map, Rates, and Location
Citizens Bank Park Map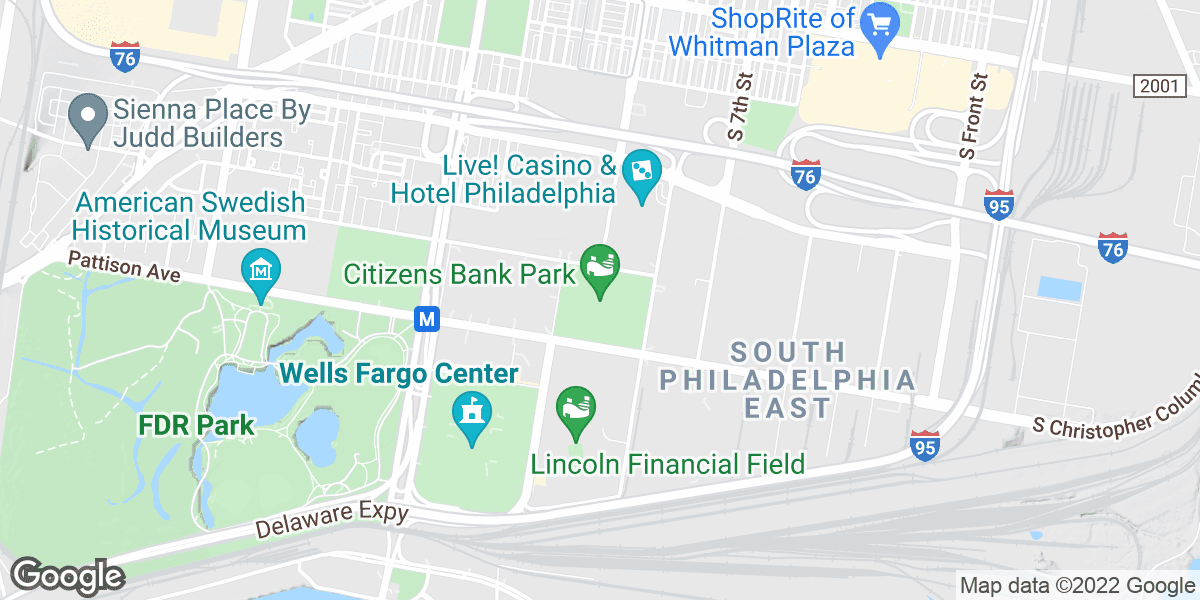 Car Parking
Parking a car will set you back $22. As of 10/21, there will be a $44 fee for each big vehicle that occupies more than one space.
Bus Parking
 Groups can prepay for bus parking, which is available in Lots M and N, at a fee of $44.
Preferred Parking
 To enter a parking lot, preferred parking customers must use their preferred parking card. Some lots are reserved solely for certain buyers (see map). Within the lots, there are no reserved parking spaces.
Pre-paid Parking
 Customers that have pre-paid parking should enter a parking lot using their pre-paid parking pass. Additionally, these spaces will accept cash payments from clients.
Handicapped Parking
 Around Citizens Bank Park, there are parking spaces for those with disabilities. Lots with accessible parking are Lots K, P, Q, R, S, and V.
Tailgating at Citizens Bank Park
 Citizens Bank Park has a significant tailgating culture. Large groups can congregate for hours before a game and grill out in the stadium's expansive parking lot area, especially on sunny summer days. Tailgating isn't permitted everywhere, so stay south of Pattison Avenue and west of Darien Street instead. Philadelphia has one of the best tailgate environments in baseball, but it takes some preparation.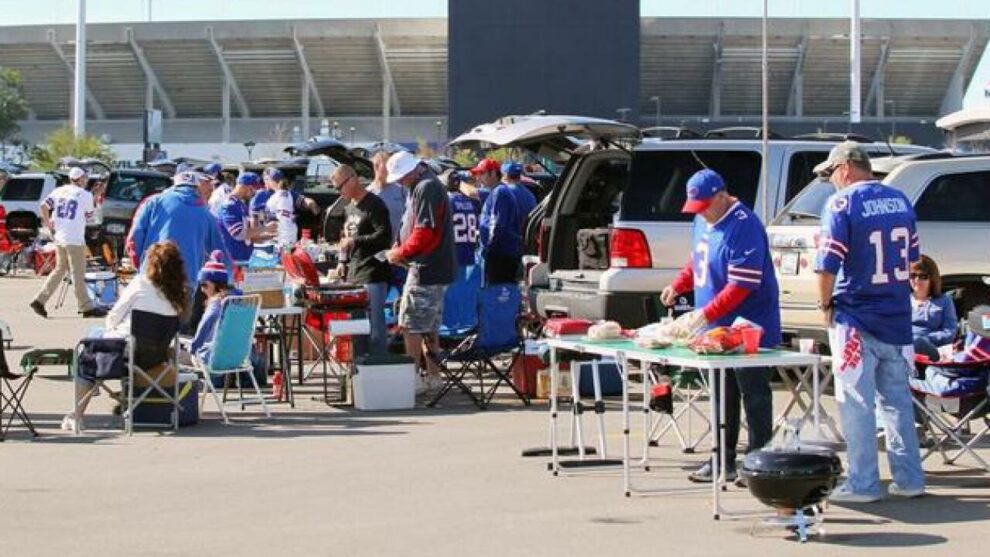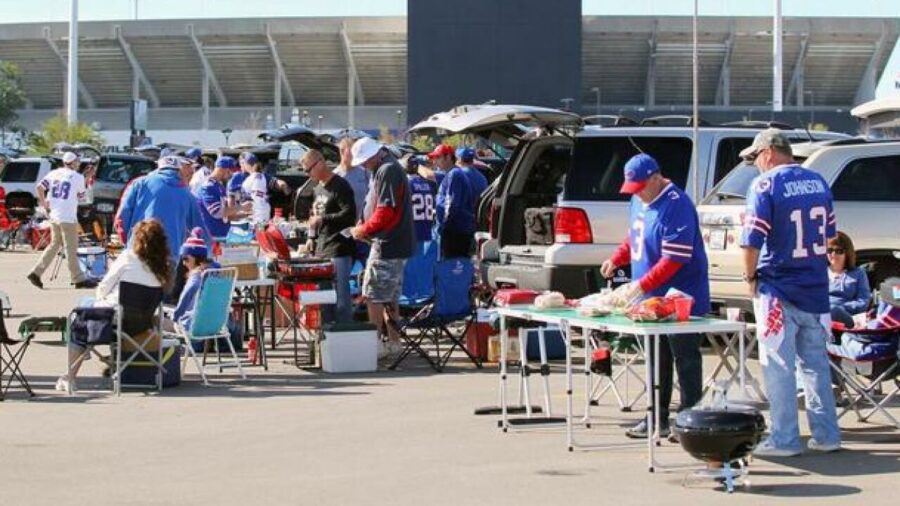 Exactly five hours before the scheduled start time, tailgating areas will open. Tailgating-free parking lots will open three hours before the game's scheduled start.
Public or other alternative transportation to a Phillies game
 Citizens Bank Park has few public transit choices. For Phillies games on the Broad Street Line, SEPTA provides sports express services that stop at NRG Station. The well-known neighborhood sports bar Chickie & Pete's, known for its Crabfries, offers a complimentary shuttle service to Phillies games called the "Taxi Crab."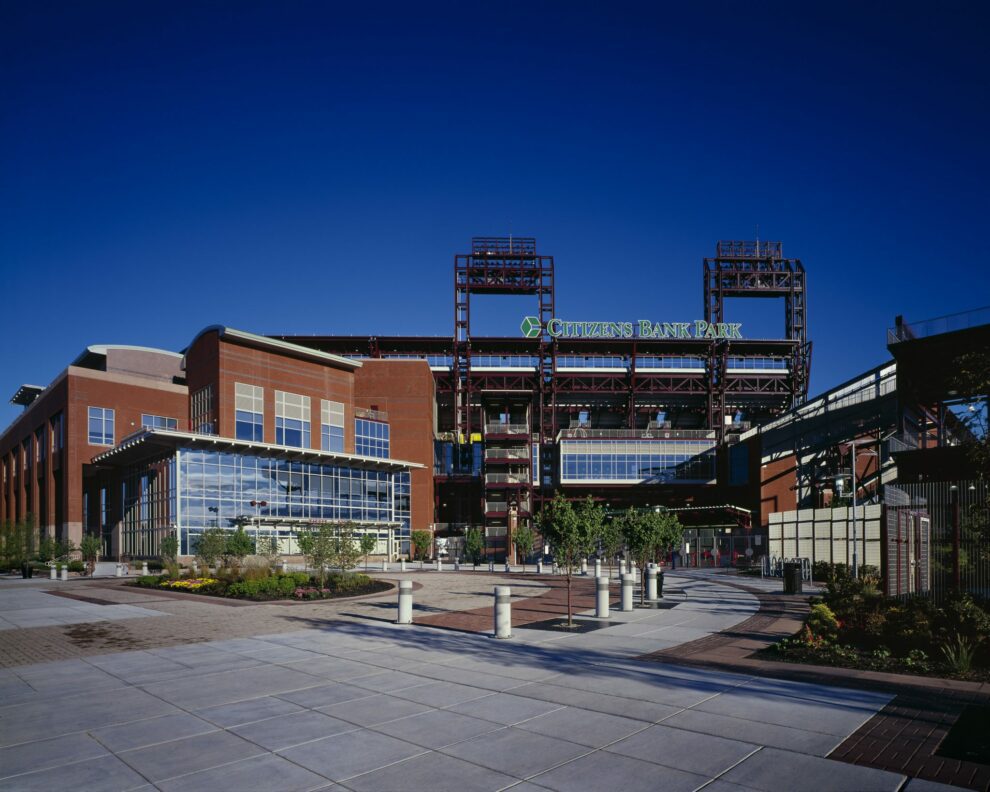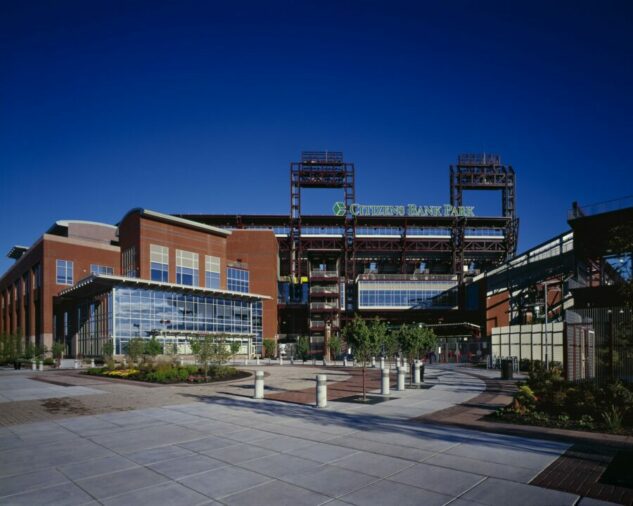 Although it is now a chain, ESPN formerly ranked this establishment as the third-best sports bar in America. You park at the Packer Avenue restaurant for a modest cost, and a shuttle will take you to and from the game. A booth within the ballpark also sells Chickie & Pete's crab fries. If you're staying close, you can also choose to take an Uber instead of navigating the congested subway and stressful traffic. Along the many streets around the park, Ubers will simply pull up.
 For all events at Citizens Bank Park, the Broad Street Line of SEPTA is the best option. Citizens Bank Park is seven-minute walk from AT&T Station, which is situated at Broad and Pattison. On the Broad Street Line, SEPTA runs a Sports Express bus service with stops at the following stations:
 Race-Vine, City Hall, Fern Rock Transportation Center, Olney Transportation Center, Erie, Girard, Spring Garden, Walnut-Locust, and AT&T.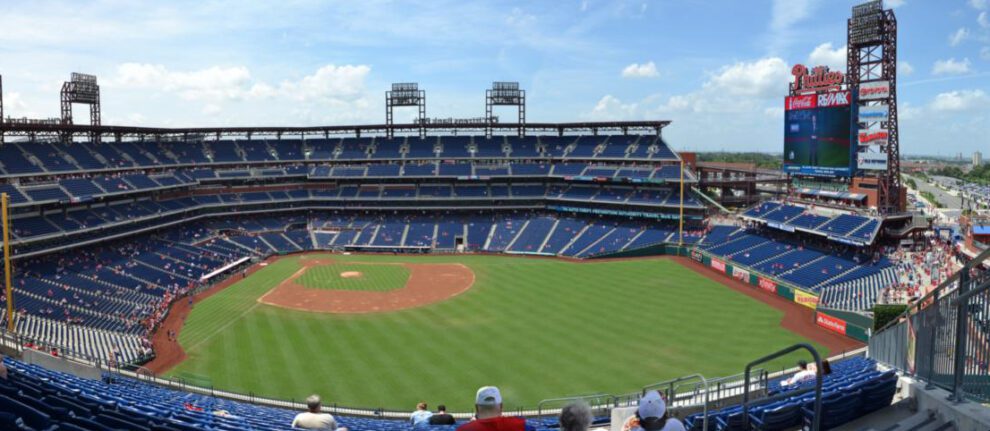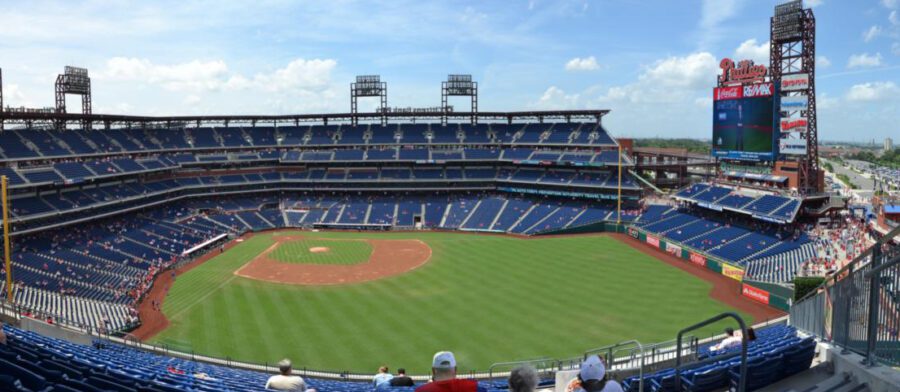 Bus routes 4 and 17 of the SEPTA are other options for getting to Citizens Bank Park. For additional information, call Septa at (215) 580-7800 or go to www.septa.org.
Going by car to a Phillies game
 It's not difficult to go there by automobile because the sports complex is close to I-95 and I-76. You may drive straight down Broad Street or use side streets if you're coming from another section of the city and want to stay off the freeways. Although they might be hard to discover, there are free parking spots close to Citizens Bank Park.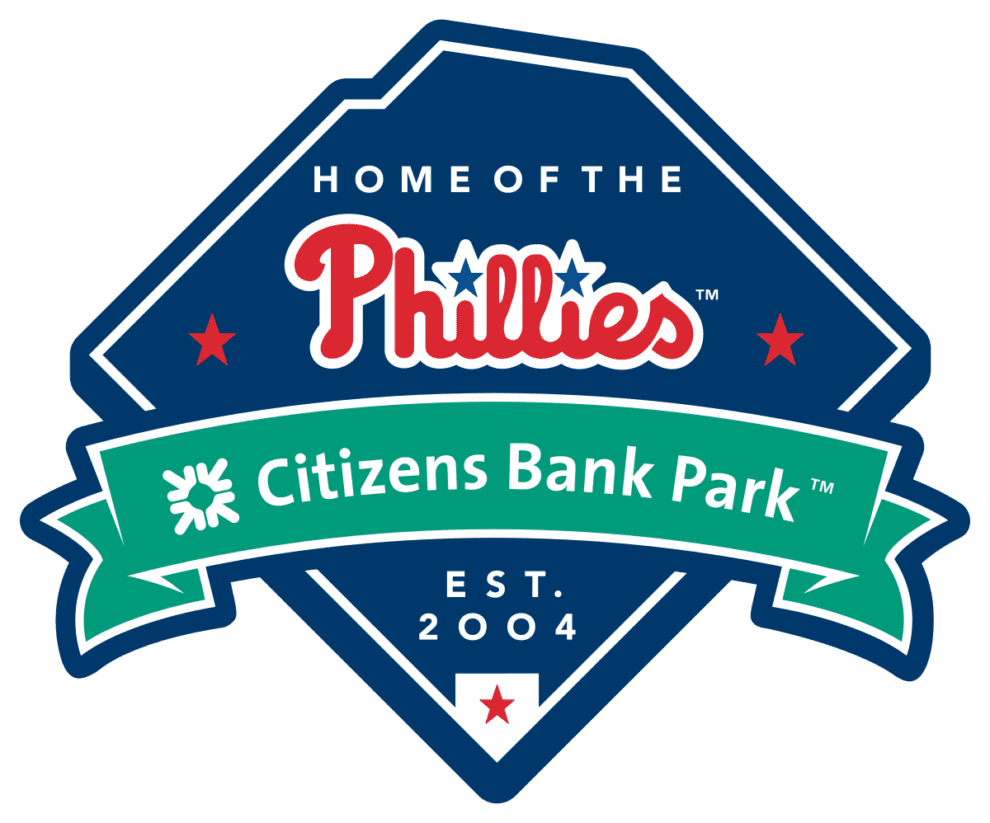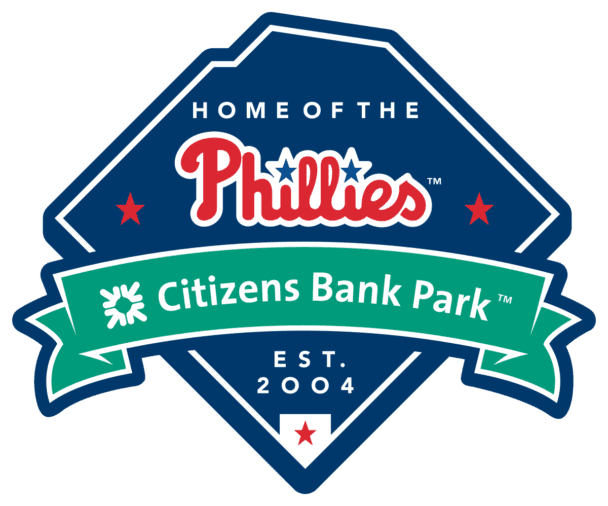 On Lawrence St., you have the best chance of finding free parking for a Phillies game. There is a good number of on-street parking on this street, which is located approximately 2 blocks east of the stadium.
Also Read: PNC Arena Parking Guide
About Citizens Bank Park
 A natural grass-and-dirt playing field, a number of Philadelphia-style food stands serving cheesesteak sandwiches, hoagies, Tastykakes, soft pretzels, Yards, and Yuengling beer. Among many other local specialties, these are all features of the ballpark. 
 Citizens Bank Park was constructed to replace the 33-year-old, now-demolished Veterans Stadium, a football/baseball multipurpose facility. The ballpark is located in the northeastern corner of the Sports Complex, which also houses the Wells Fargo Center, Lincoln Financial Field, and the nearby amusement park and food court known as Xfinity Live!. There are 42,792 seats available at the stadium.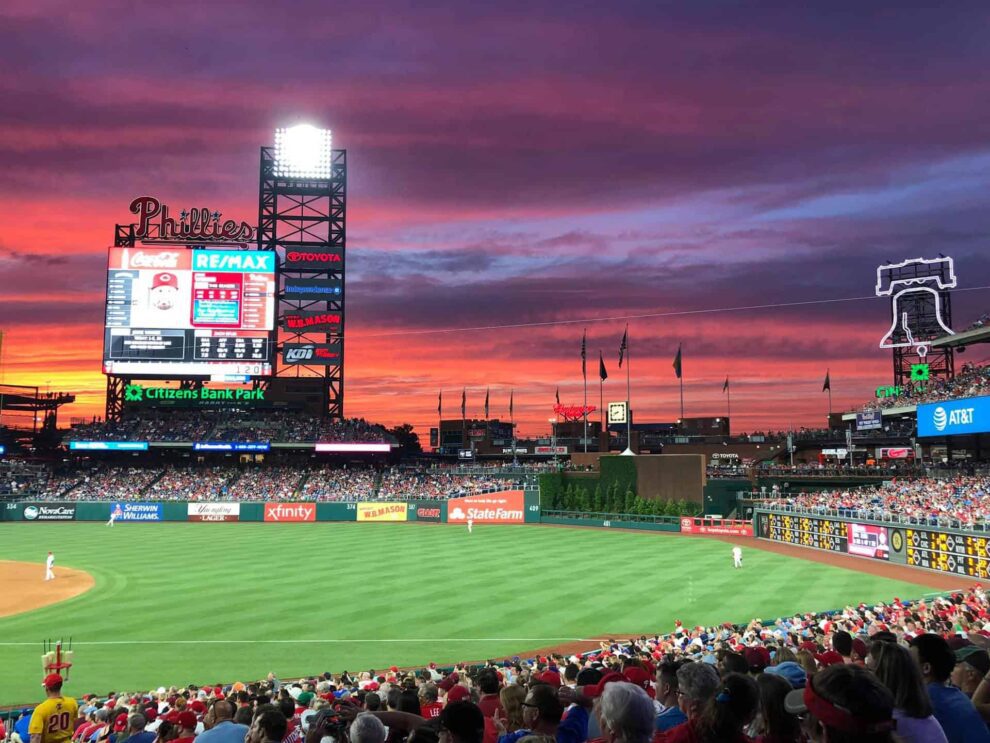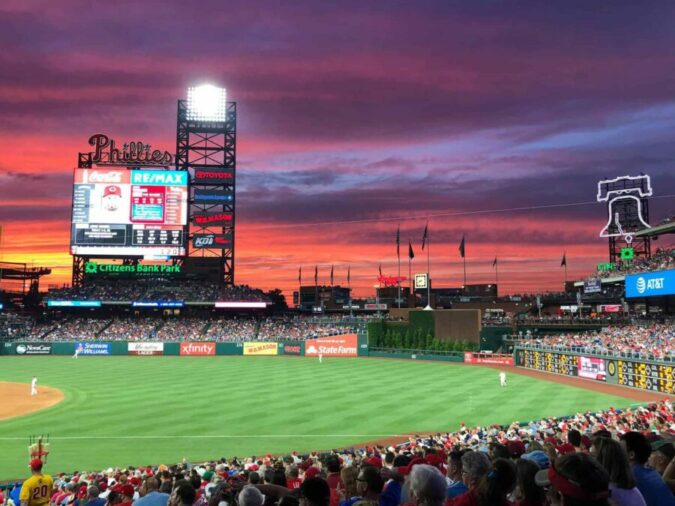 In an effort to replace Veterans Stadium and Three Rivers Stadium in Pittsburgh with separate baseball and football stadiums, the Philadelphia Phillies and the Philadelphia Eagles of the National Football League joined forces with their western Pennsylvania counterparts, the Pittsburgh Pirates and Pittsburgh Steelers, in 1999. 
 After eight cadets were hurt in a railing fall at The Vet during the 1998 Army-Navy Game, pressure for new Philadelphia stadiums rose. In 1997, when the Pirates threatened to leave Pittsburgh, the state legislature was persuaded to authorize money for the four proposed stadiums.
 Allegheny County and the Municipal of Pittsburgh promptly ratified the agreements since they already had their architectural plans in place, but controversy in Philadelphia's city government persisted even after Pittsburgh's stadiums (PNC Park for the Pirates and Heinz Field for the Steelers) opened in 2001. 
 In the end, the Eagles accepted a location that was once a food warehouse, just southeast of Veterans Stadium. In August 2003, Lincoln Financial Field held a grand opening celebration.
Also Read:
Signup For Our Newsletter