Attack On Titan Chapter 130 Release Date, Spoiler, & Recap- Read Here:
After the release of the Attack Of Titan Season 4 trailer, the hype of the anime is real; fans can't wait for their favorite anime to come back on their screens. But they have to wait for that for some more time, but the fans don't have to wait for the next chapter of the Manga that much now.
The publication was on a halt due to the Corona pandemic. But now that strict rules have been relaxed a bit, Attack On Titan will be running with its old schedule. As we know, Isayama, the Mangaka, doesn't take many breaks; the fans were already expecting the Manga to be ended this year, and sometime earlier, Isayama, himself, has said that he wants to complete the Manga this year itself. Now that the schedule will be back to normal, he can see that happening. Isaya told in the interview that 95% of the Manga has been covered, so by this assumption, there might only be 7-10 more chapters in the series.
Attack On Titan Chapter 130 Release Date
Editor, Kawakubo Shintaro, went to Twitter to announce that chapter 130 is completed and will be out on July 9, 2020. The title of the chapter hasn't been revealed yet.
Attack On Titan Chapter 129 Recap
Chapter 129 was titled 'Nostalgia' and came out on June 10, 2020.
Chapter 129 starts with Connie and Armin realizing what they have done. Connie is shocked with how the plan has escalated and Armin, well he was shot in the mouth, what can you expect from him?  Now Armored Titan and Female titan have joined the fight. The plan has failed, and now they have to get to the plane, but it will take a whole day or at least half a day to get ready. Hange here claimed that the 'Rumbling' is faster than a horse and if they wait there for 12 hours the 'Rumbling' will destroy almost 600 km from the coast. It will take them four days to destroy the continent and reach Marley, which I assume is their final destination, even if they can get out of there early, they can consider that Liberio will be gone.  And then a change of plans, that was expected to be honest. The new project is to leave the island by ship and go to Odiha where they will ready the plane. But staying at Odisha is a gamble because that might also be destroyed soon by the 'Rumbling.' Then we see Female Titan and Mikasa were informed about the plan and Reiner was on his knees on he has got messed up with the thunder spears. On the other side Annie also got her armed ripped open which she used as a shield to save her comrades and at this moment 5-6 thunder spears were shot at Annie which Reiner stopped by using his body as a shield. Floch, who somehow figures out the plans, orders everyone to stop them by whatever means necessary. Falco, who was seeing all of this, decided to help Annie and Reiner as they were in too bad of a shape, with Annie losing both her arms and even her head and Reiner looking completely dismantled.
Meanwhile, Connie, who has taken Armin to the safety, came to the rescue of both the ally Titans. Mikasa, Hange, and Connie were fighting with no hold barred, as something has possessed them, they were not slowing down ever for a bit. Flock who has turned into the Jaw Titan, was shown in action. And suddenly we see Floch been shot down by Gabi, turning back to our Jaw Tita who was on a rampage was attacking anyone who was in the way, thankfully Magath sliced Falco out of the titan body. Few hours into the battle, the survey corps turned out to be victorious, but the damage was too big for them. All of them board the ship except Magath, who meets Keith there. They both have a chat between them, Magath told Keith how guilty he is that he wasn't able to give the kids a normal life that they desired. While they were chatting, Keith said Magath that more enemy soldiers have arrived, and Magath revealed his plan that he is going to destroy the island with him being on it, and Keith accepted the idea. Then, BOOM, the island was damaged, and both Keith and Magath choose their end by themselves, the allied force were in tears by this sight,
And the chapter ended right there.
Attack on Titan Chapter 130 Spoilers
As no raw scans of the anime have been released as of now, we can only predict what will happen in the next chapter of the Manga.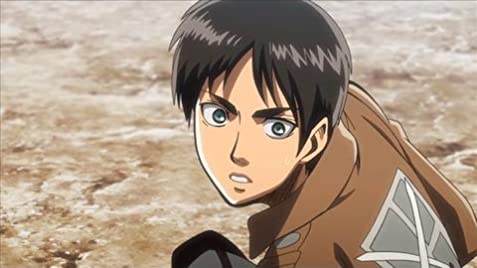 There are not a lot of things to be anticipated now, with 5-7 chapters left we will either see World getting destroyed by Eren or Eren getting killed to save the world.
Also, When Gabi shot Floch it looked like it injured his shoulder, so we might see the return of Floch too in the near future.
Now that we haven't seen Eren for half a year now, so we might see him in the next chapter. The rumbling will continue, and the Allied force will reach Odiha, where they can face some new problems. We can also see the battle of Eren vs. Armin. This is a wild possibility but can still happen.
Now that everything is in place, the resistance force has just to execute the plan, but it won't be that easy. Liberio is done for, so Annie's father will also be dead in the next chapter.  If Floch is alive, he might've snuck in the ship. And we might even see Historia revealing the father of her child, and if its Eren, he can transfer his power to his son.
There are many questions to be answered, but we all know the final battle is approaching fast, and it will be here before we all know it.
Signup For Our Newsletter