This article will provide you with all the information about Lifeline Program, its eligibility, and what benefits it offers to low-income people.
So, without any further ado, let's get started –
What Is A Lifeline Program For Low-Income Families?
Lifeline Assistance Program is a years-old government assistance program initiated by the Federal Communications Commission ( FCC) in 1985. The Program aims to make communications services more affordable for low-income households in every state, territory, commonwealth, and Tribal land.
Lifeline provides a monthly discount on phone services to qualified families struggling to pay their phone bills to ensure that all American low-income get the opportunities and security that phone services have, such as being able to search for jobs, connect to family, and emergency services.
Who Is Eligible For Lifeline Program?
Any individual or household who fulfills the Lifeline-specific prerequisites is eligible for the Lifeline and, thus, its benefits.
The prerequisites to apply for the Lifeline include the following.
An individual must be at least 18 years old or more.
An individual must be a citizen of the state where they are looking to apply for the Lifeline. (Though it is a federal program, it mandates an applicant to hold citizenship of the state where they apply for this Program).
Applicants must meet the additional Lifeline requirements when they fulfill these basic requirements. They are discussed in the next section.
How To Qualify For The Lifeline Program?
To qualify for Lifeline, you must meet the program-specific eligibility criteria mentioned below.
Income-based eligibility
To be able to qualify for the Lifeline on an income basis, your household income must be at or below 135% of the Federal Poverty Guidelines.
Program-based eligibility
If you don't qualify on an income basis, you can also qualify if you or your family member participate in any government-aided program mentioned below.
If you live on Tribal land, you can also qualify for the Lifeline program if you participate in the program below.
Bureau of Indian Affairs General Assistance
Food Distribution Program on Indian Reservations
Head Start (only families meeting the qualifying income standard)
Tribal Temporary Assistance for Needy Households (Tribal TANF)
Note: You can check whether you are eligible for the Lifeline by reviewing the information available at lifelinesupport.org (visit "Do I Qualify?").
Lifeline Program Free Phone Model
Lifeline-eligible customers can apply for a free government smartphone. However, the Lifeline service provider does not reveal the exact model of the cell phone you will be receiving.
These service providers usually offer basic Android phones and iPhones to eligible customers.
Below, we have mentioned the best iPhone model that you can apply under the Lifeline program.
Benefits Of The Lifeline Program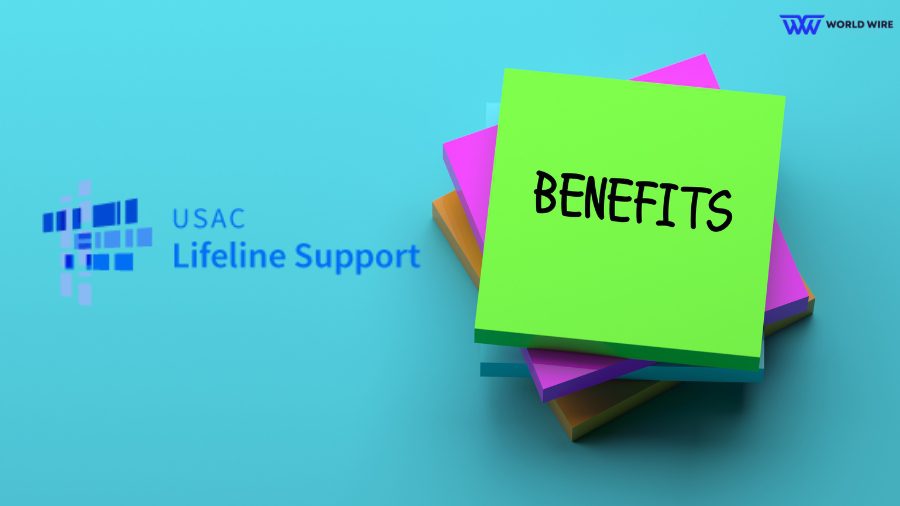 Below we have mentioned all the benefits that Lifeline offers.
Lifeline provides qualified households a discount on monthly telephone service, broadband Internet service, bundled voice-broadband packages, etc.
The many wireless service providers participating in the Program offer these benefits to assist low-income people with accessible internet and pocket-friendly phone bills.
It provides a discount of up to $9.25 monthly and up to $34.25 for Tribal land residents on broadband internet service or eligible bundled internet/phone service to qualified low-income households in every state.
It also offers a discount of up to $5.25 for families that choose to use the benefit of voice-only service. The federal government pays the money directly to participating service providers to lower your internet service bill.
The Lifeline discounts help ensure that low-income people can afford broadband and access it to search for jobs, find healthcare facilities, and find educational resources.
Some Lifeline providers offer low-income households free smartphones with other benefits, such as free minutes, text, or monthly data.
Limitations To Lifeline Program
With several benefits, the FCC has set some limitations for the Lifeline. We have mentioned a few of them below.
Lifeline is available per household and not per individual, meaning only one Lifeline discount is allowed per family (not per person).
The qualified family must use its Lifeline benefits once every 30 days to maintain the service.
 Families that receive benefits under this program must apply for  it every year.
The households must inform their providers within 30 days if they are no longer eligible for the Lifeline.
The qualified individual can use Lifeline for phone service (one home landline or one wireless phone) or internet service (including bundled phone and internet) at home or via your wireless phone.
FAQ
When did the Lifeline Program come into existence?
The Federal Communications Commission (FCC) inaugurated the Lifeline in 1985 to provide discounted phone service to low-income consumers.
What is the required household income for Lifeline?
Your annual household income must be below or at 135% of the Federal Poverty Guidelines.
Can I get a free smartphone via Lifeline?
Yes. Some wireless service providers offer free phones through this Program.
What age is required for the Lifeline applicant?
An applicant must be 18 or more.
Are Lifeline and ACP the same?
No. Though the Programs offer nearly similar benefits, they are different. Lifeline is an old program, and ACP is a new program that replaced the Emergency Broadband Benefit (EBB) in December 2021 to cover wider areas under the Program.
I am a Medicaid beneficiary. Am I eligible for the Lifeline?
Yes. Since you already receive Medicaid benefits, you are automatically eligible to apply for the Lifeline.
Can I apply for the Lifeline of two different providers?
No. You can apply for the Lifeline benefits of only one provider at a time.
Signup For Our Newsletter