Diamond no Ace Act II Chapter 217 Release Date, Predictions, and Recap Read Here: In Chapter 216 we saw Seidou wrapping up the match against Sousei. With the tournament reaching its final stages the fans are really excited as to what will happen now that Seidou has passed another hurdle that was in their way. With Furuya showing strong signs of a comeback, Is Sawamura ace title is in any danger? Will Furuya take back the ace number from Sawamura? These are the questions that every fan is asking.
Ace Of Diamond Chapter 217 Release Date
Diamond No Ace Act 2 chapter 217 will be released on 2nd July 2020, which is tomorrow. Usually, a new chapter of the manga is released every week but after the release of chapter 216 on 19 June 2020 the manga went a month break and will return tomorrow with its usual schedule. Currently, there is no new information about manga going on a break again so we can expect the manga to run smoothly for a considerable amount of chapters now.
Diamond No Ace Act II Chapter 216 Recap
In chapter 216 we saw definite signs of Furuya getting his form back after the slump he had in the spring. While pitching 8 innings in this match he only conceded 1 run and his average speed was lighting fast at 145 kmph. In the last inning, we also saw Kawakami taking the mound as a relief pitcher and delivering a stellar performance by not ceding a single run and getting the 3 outs before the batter can even blink.
We also saw good batting performance by the team, with team captain Miyuki Kazuya scoring on the winning ticket of the Sousei pitcher. And in the last inning when Yui came on as a pinch hitter Sousei's ace was already subbed of from the mound and was shifted to outfield.
Yui didn't let this opportunity pass and scored on the first pitch that was thrown to him, which make the score 7 – 1 in the favour of Seidou High School. With this remarkable win on one of the best defense in the prefecture, Seidou has booked its place in the next round of the tournament and has taken one more step towards the national.
Diamond no Ace Act II Chapter 217 Predictions
As no spoiler or raw cut has been released as of now we can only make predictions of what will happen in the upcoming future. With the match against Ichidai is sure Sawamura will be full of excitement and nervousness to prove himself worthy of that Number 1 jersey. We can also see Sawamura getting motivated by the performance of Furuya and Kawakami.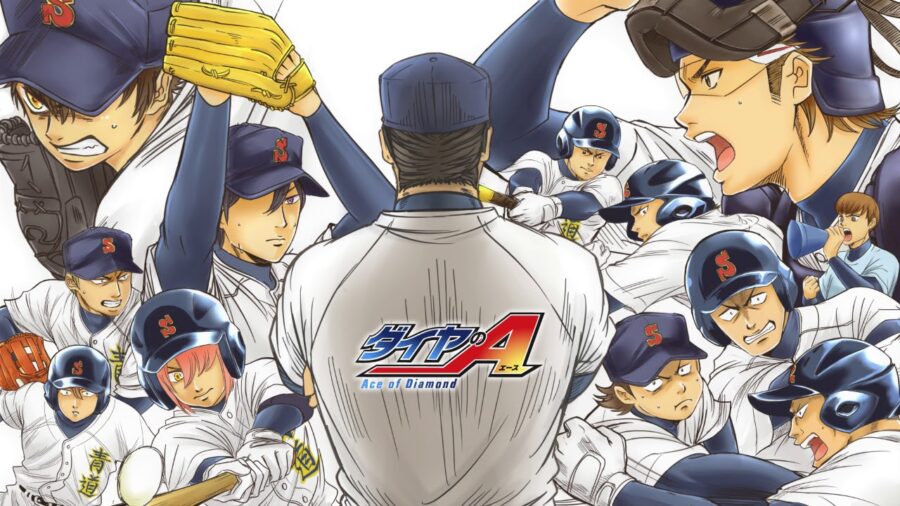 With Sawamura pitching in the game against Ichidai we might see a performance worthy of an ace from Sawamura for which the fans are waiting from the start of the Manga. Will Sawamura gave an exceptional performance or will he let his nerves get the better of him? We will find out everything in the upcoming chapters. As a fan of this manga I can that the future is looking really exciting and one to look forward too.
Diamond no Ace Act II Chapter 217 Where to Read
As of now, there is no official site for you to read Diamond no Ace Act II on the web, it is accessible on the Manga One magazine and portable application, so you can support them, creator, by purchasing the magazine. You can peruse the Kengan Omega most recent sections online on informal locales, however, we highly advise you to support the official release as it supports the creators.

Subscribe to Email Updates :