This Tucson travel safety guide answers all safety-related questions, including is Tucson safe to travel, the safest and most dangerous places in Tucson, safety tips, and more.
So without any further ado, let's get started –
Is Tucson Safe to Travel to?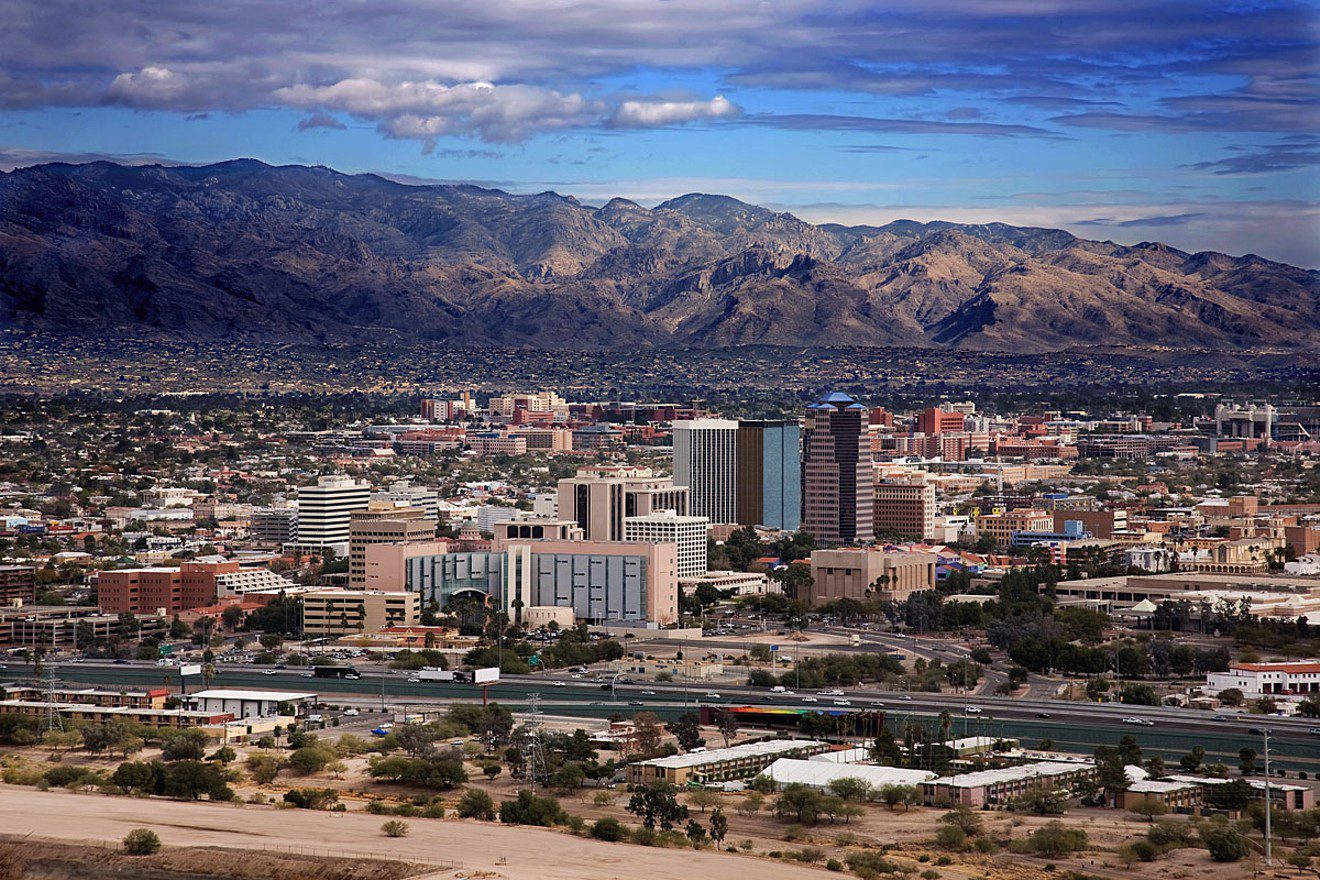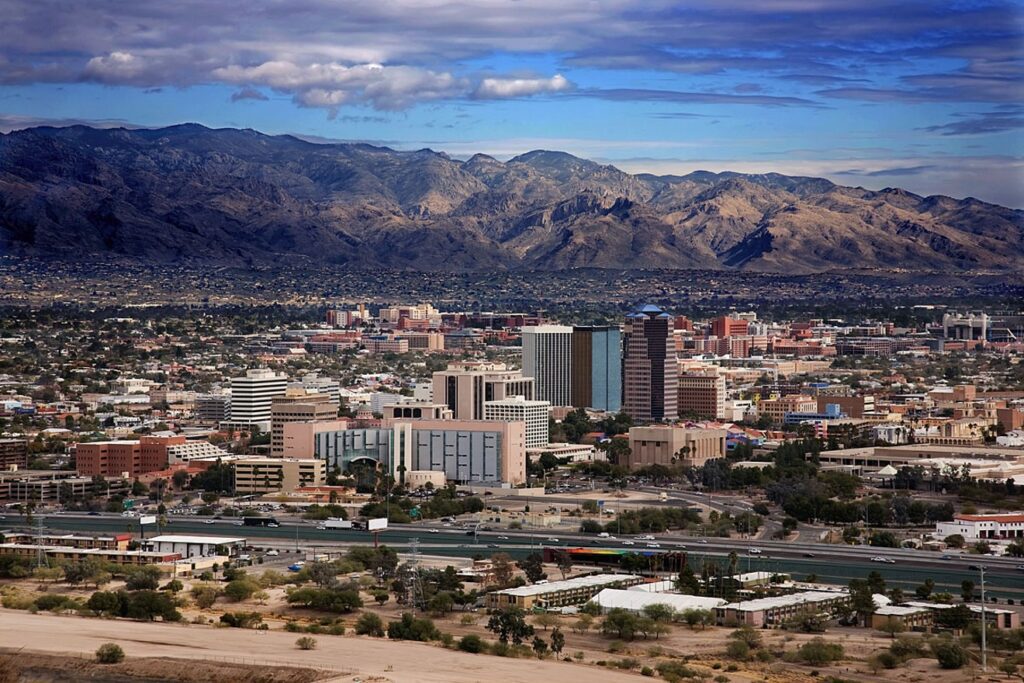 Tucson is a modern, second-largest city in Arizona, United States. It is the sunniest city in the country, with 350 days of sunshine yearly. It has an average year-round temperature of 83 degrees, offering a beautiful sunny and warm climate most of the year.
It is known for its deserts, mountainous regions, science scene, cultural diversity, and rich history. Tucson is a city for those who love Mexican food, historical architecture, and vibrant nightlife.
It is home to the University of Arizona's main campus, a UNESCO City of Gastronomy. The city provides a great opportunity to explore the natural beauty of national parks and pine forests, open-air museums, etc. The warm, dry climate, hiking trails, and wildlife attract over a million visitors annually.
Warnings & Dangers in Tucson, Arizona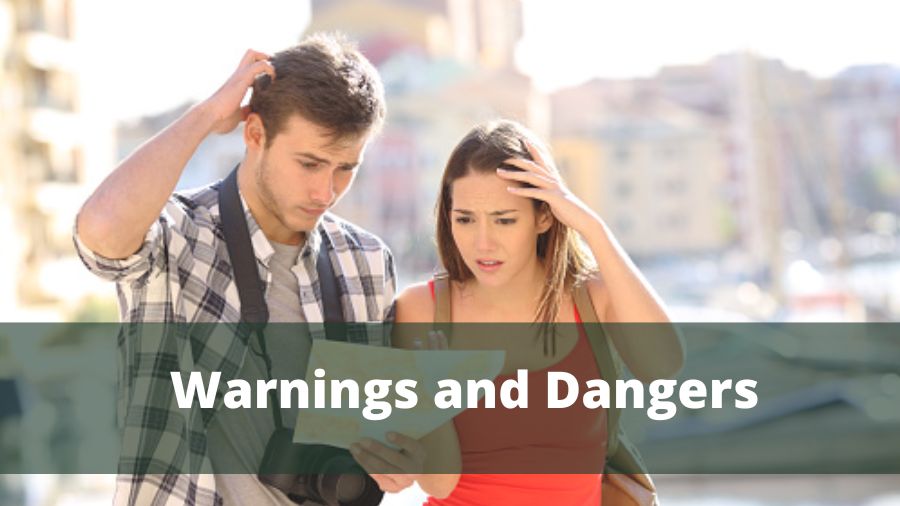 Overall Risk – Medium
We cannot consider Tucson as one of the safest cities in Arizona, and it involves medium risk. It is not as dangerous as many other cities, but you need extra awareness and caution to travel in this city.
Transport & Taxis Risk – Medium
Though the city has reliable taxis and other transportation, the city has a medium risk for transportation as you may easily be targeted by pickpockets and petty thieves in buses, trains, and stations or while in crowded public places. Be sure to hide your wallet properly and avoid carrying too much cash and expensive items. You can safely keep your valuables in your hotel room.
Pickpockets Risk – Medium
You will be surprised to learn that the city of Tucson has one of the highest rates of vehicle theft in the USA. A city is a usual place for bag snatchers. So, be alert while on the city's streets and keep your belongings close to you.
Natural Disasters Risk – Medium
The city has moderate natural disaster risk as it experiences flash flooding during monsoon, which normally starts in July and lasts till September. You can check for your travel time. If you are there in the monsoon, avoid driving by any means across a flooded road that is barricaded. Also, you should learn desert-safety tips for walking in desert parks.
Mugging Risk – Medium
The city has a high rate of various forms of violent crimes and, therefore, a medium mugging risk. Avoid getting out of your room in the dark or wandering alone on the streets at night.
Terrorism Risk – Low
Tucson has a low terrorism risk. Though there are isolated mass shootings, the city has not been the target of terrorist attacks for years. However, you must be aware of your surroundings when you are there. Further, you can check your area history for any such attack or ask locals about it.
Scam Risk – Low
Is Tucson safe from scam-related risks? The answer is yes, and the scam-related risk is low. But it would be best if you still were cautious of people trying to distract you. Sometimes, people overcharge you for the services they offer to fool you for extra money. Also, please be extremely careful when handling money and around ATMs.
Women Travelers Risk – Medium
The city of Tucson has a considerable risk for women travelers, and the danger is more for solo travelers. Women cannot travel casually in the city, and they are not safe without safety precautions. Women should avoid wandering alone at night or in dark areas with less light. Always carry emergency safety equipment to help you in danger.
Tap Water Risk – Low
Tucson provides clean water to its residents and ensures that drinking water meets all state and federal health standards. The drinking water system is tested regularly for organic and inorganic contaminants. Therefore the tap water in the city is completely safe to drink.
These warnings and dangers would inform you about the city regarding various factors.
Safest places to visit in Tucson, Arizona
As Tucson has a high crime rate, you might wish to know about the safest places you can visit if you travel to Tucson.
We have provided the top best and safest tourist places with the extremely low crime rate that you would love to see –
Arizona-Sonora Desert Museum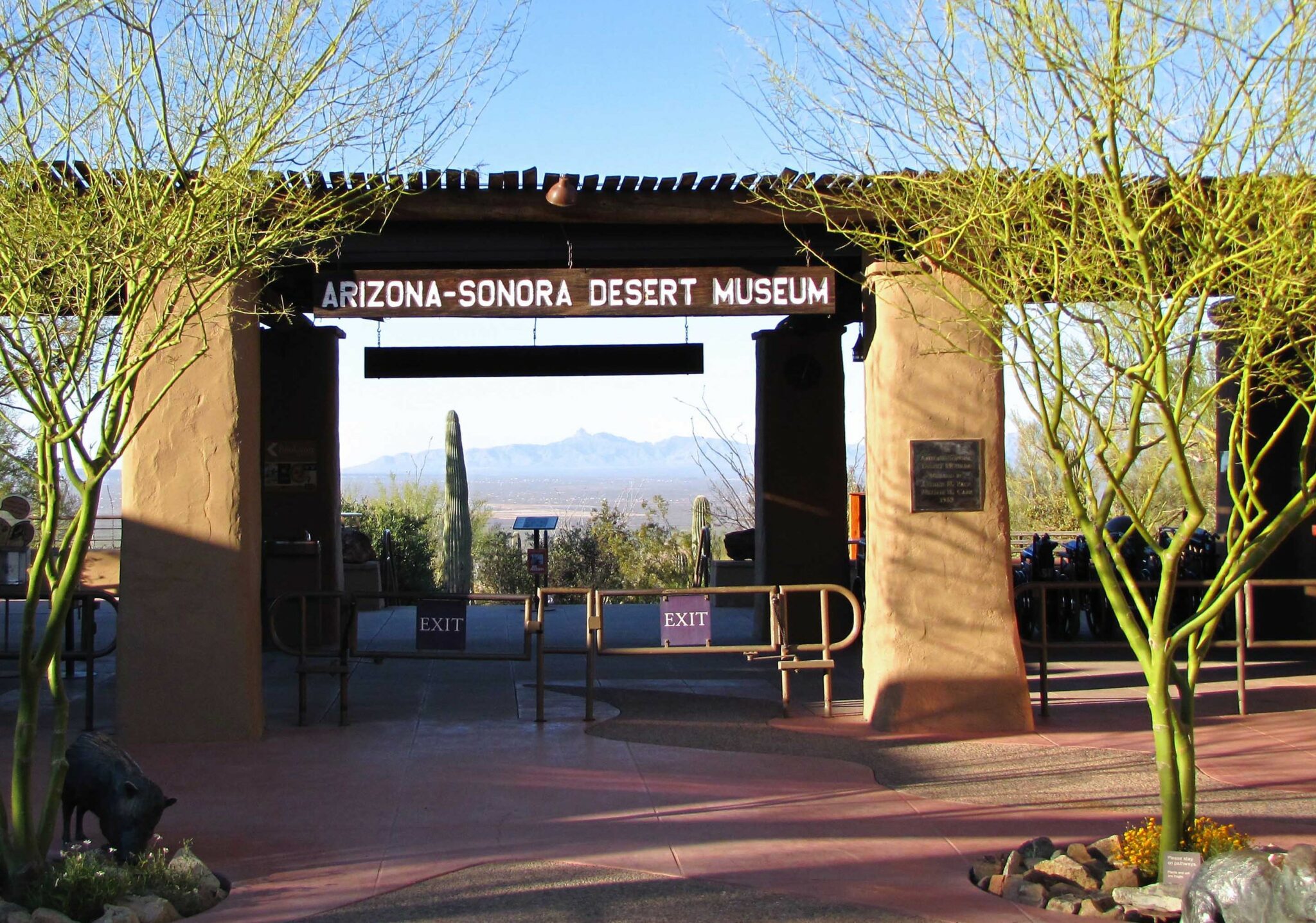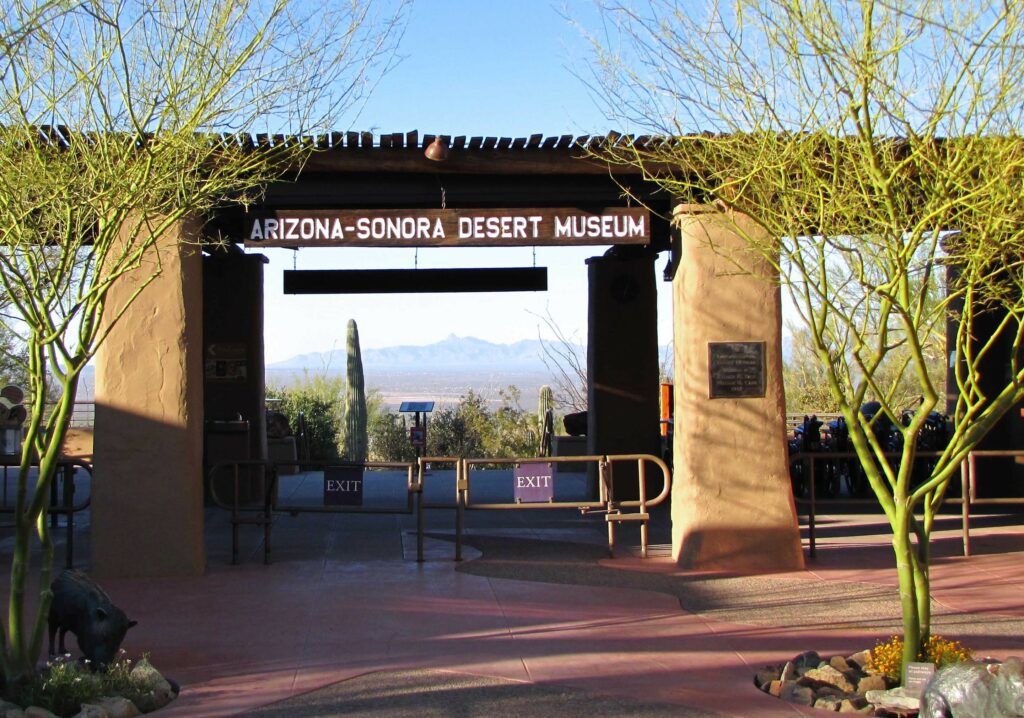 Arizona-Sonora Desert Museum is located west of Tucson. It is spread over 98 acres and features an aquarium, botanical garden, zoo, natural history museum, and art gallery.
The Desert Museum houses 200 species of desert animals and above 1000 types of plants. This unique Museum is one of the most visited attractions and draws over 400,000 travelers annually.
The Museum comprises diverse exhibitions that provide historical and current explanations of wildlife and plant life. Some of these are 'Rivers to the Sea,' 'Life on the Rocks, and 'Cat Canyon.
Sabino Canyon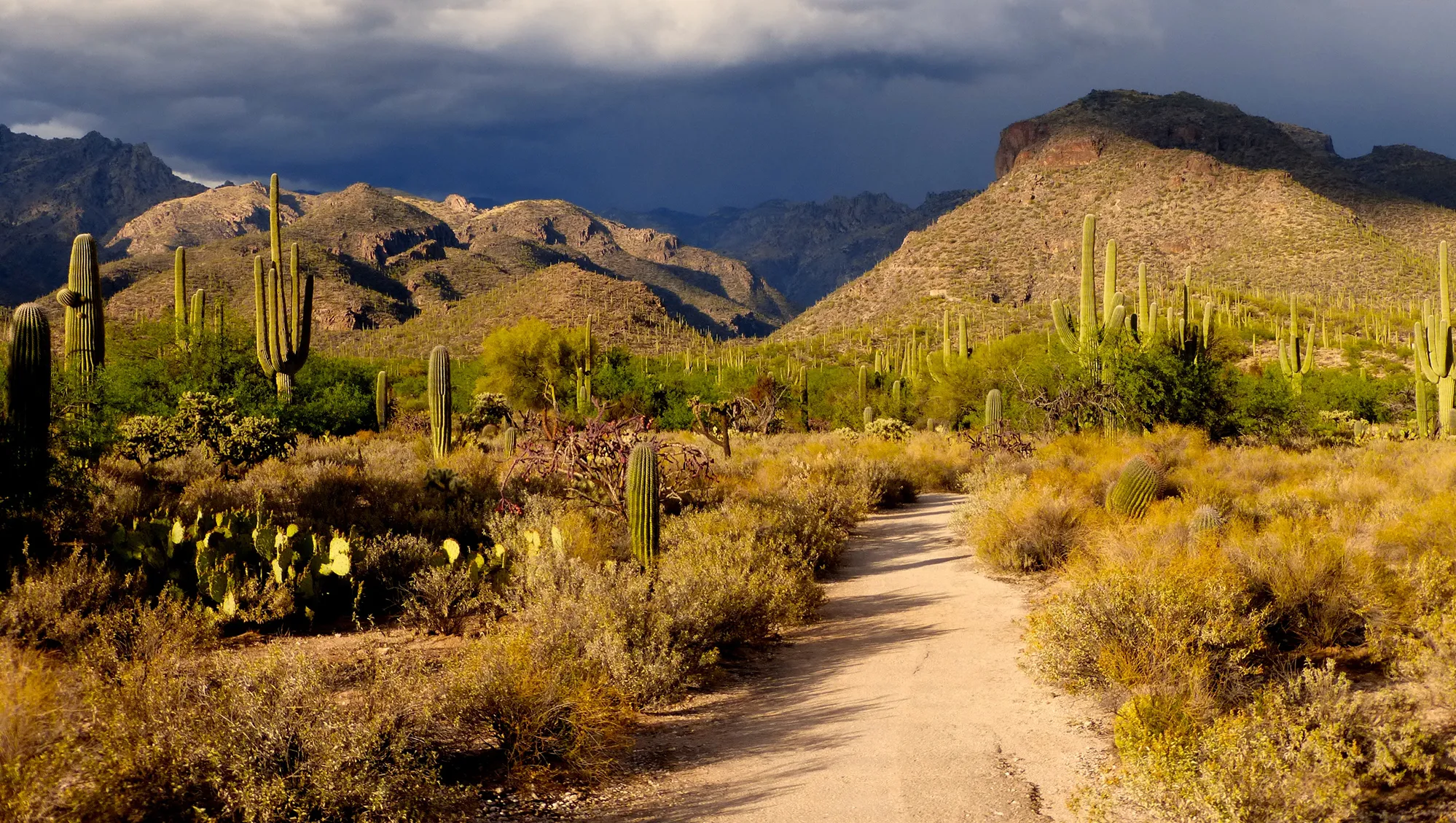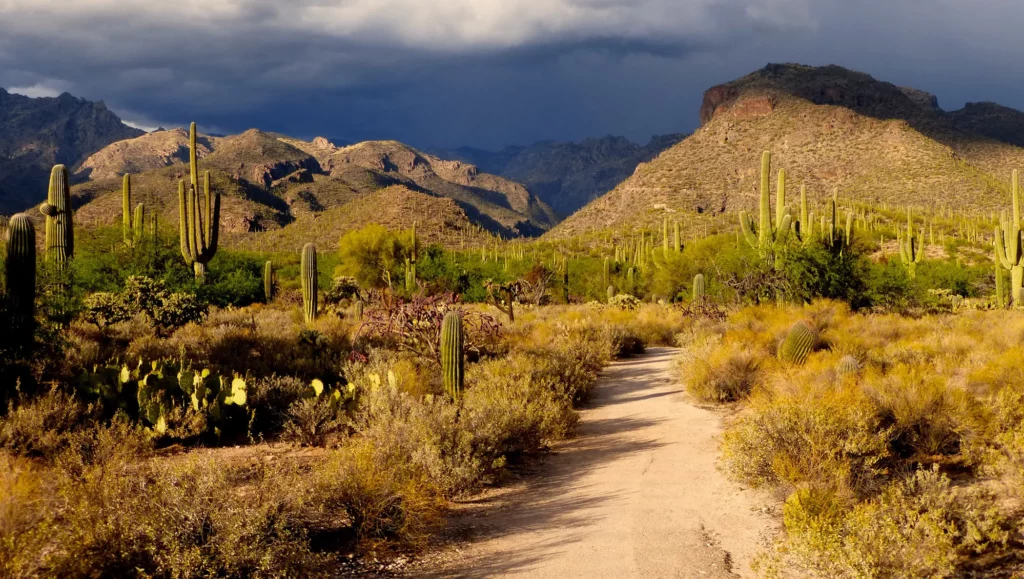 Sabino Canyon is located north of Tucson, in the Santa Catalina Mountains and the Coronado National Forest. It offers magnificent trails, glorious views, and hiking and trekking chances. Surprisingly, the canyon is located in the Desert. You can visit Sabino Creek nearby, which features waterfalls that can be admired and crossed by a bridge.
Saguaro National Park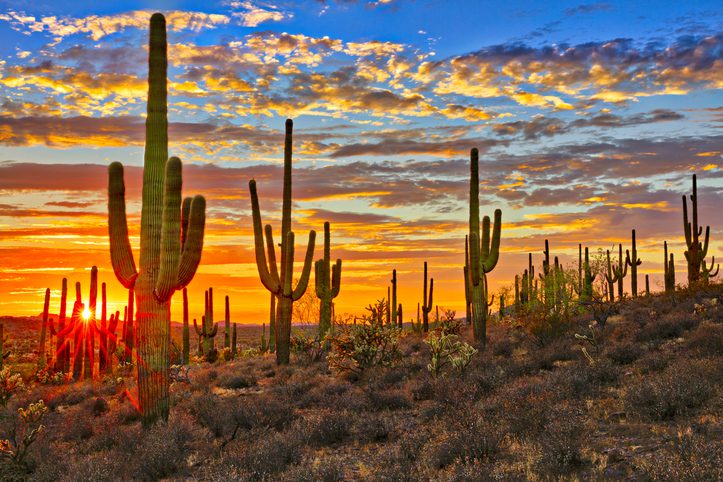 Saguaro National Park is a member of the United States National Park System. It is split across two separate locations, east and west of Tucson. The Park contains parts of the Rincon Mountains, the Tucson Mountains, and the Sonoran Desert. The Park got the name 'saguaro' after the name of an indigenous cactus that grows there, and visitors can witness these cacti on one of the many treks available around the Park.
You can find long and short hiking trails. The Park authority advises not to go for long hiking in more remote areas of the Park in the summer months when the temperatures are pretty high.
Tucson Botanical Garden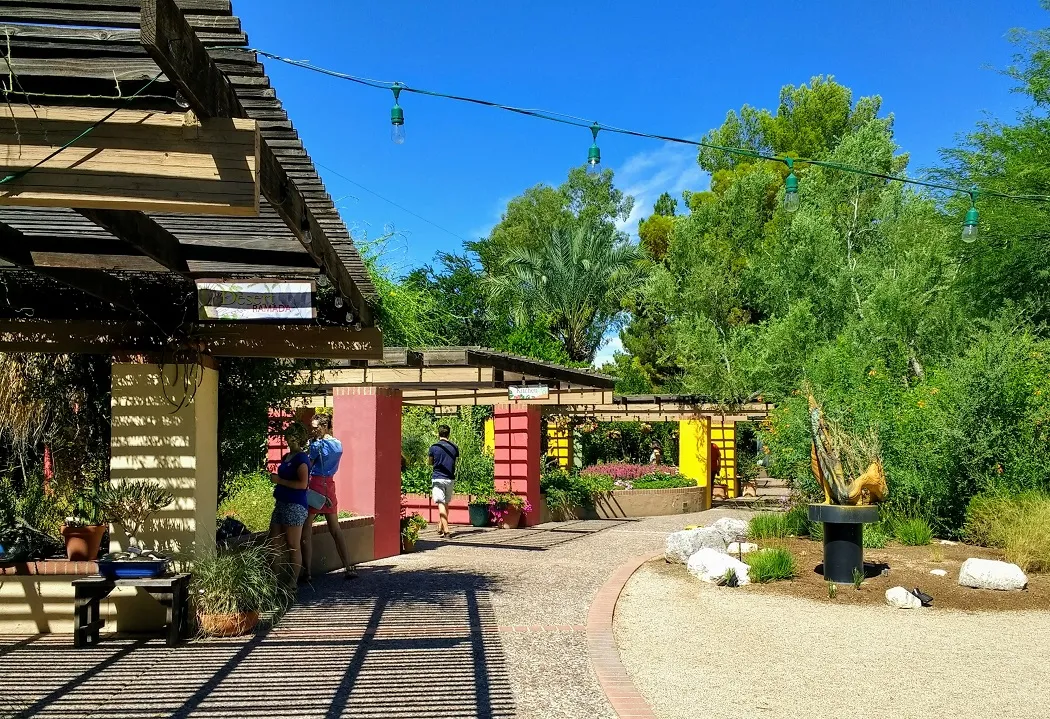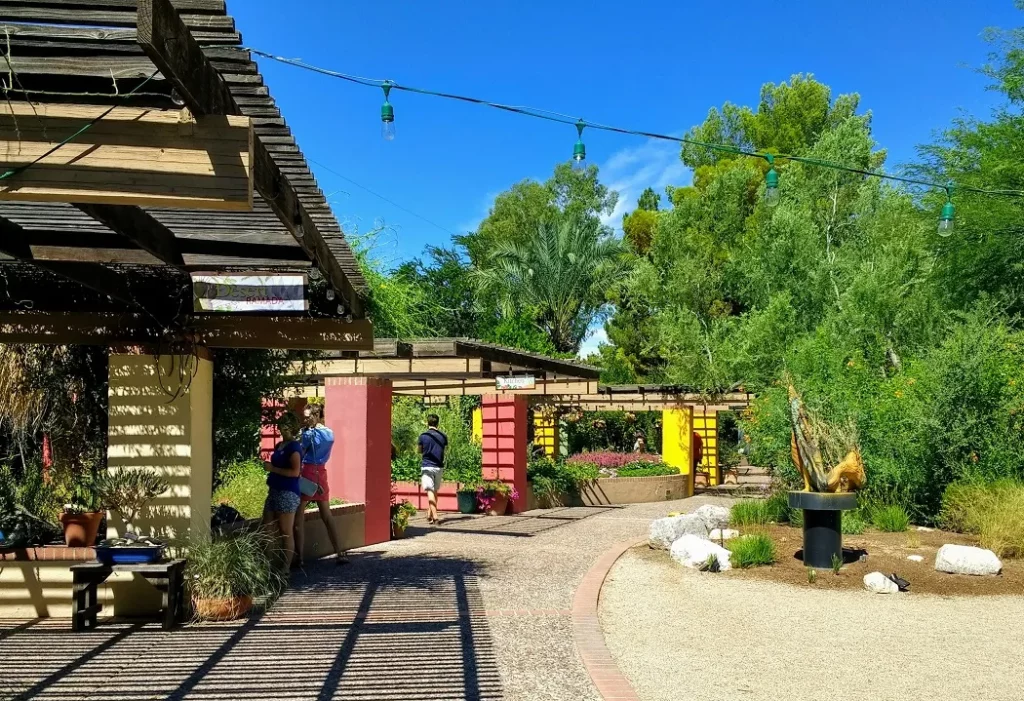 This place is ideal if you wish to walk surrounded by nature. Tucson Botanical Gardens is a large combination of 16 individual gardens. The garden complex is spread over 5 acres and is known for offering a moment of peace in the sometimes desperate city.
You can find many things like the best Arizona flora here, including a children's garden, butterfly, and Zen garden. There is also a gallery within the complex that shows various themes regarding botanical interest in the Arizona area, including desert plants.
Rhino at Reid Park Zoo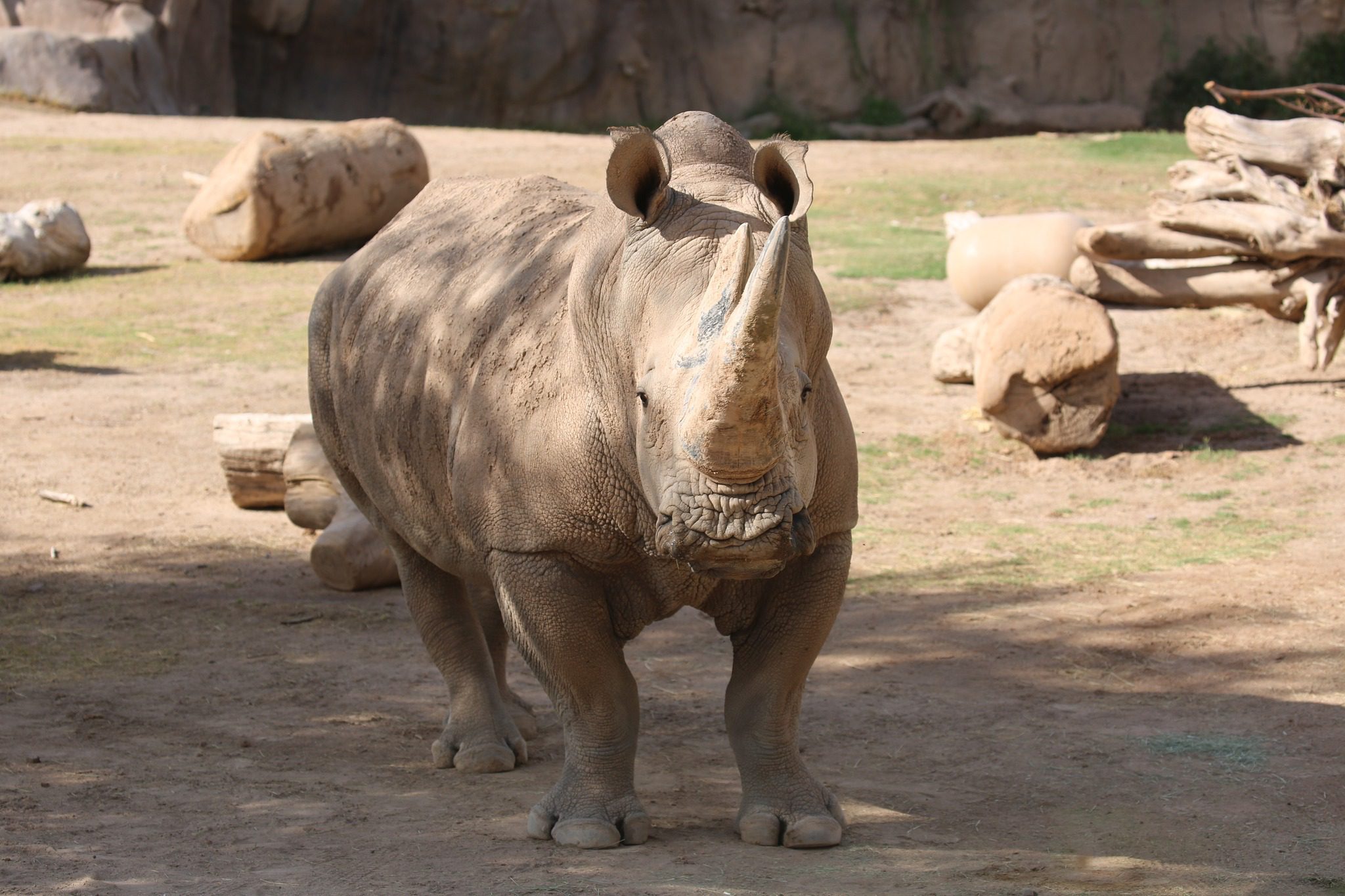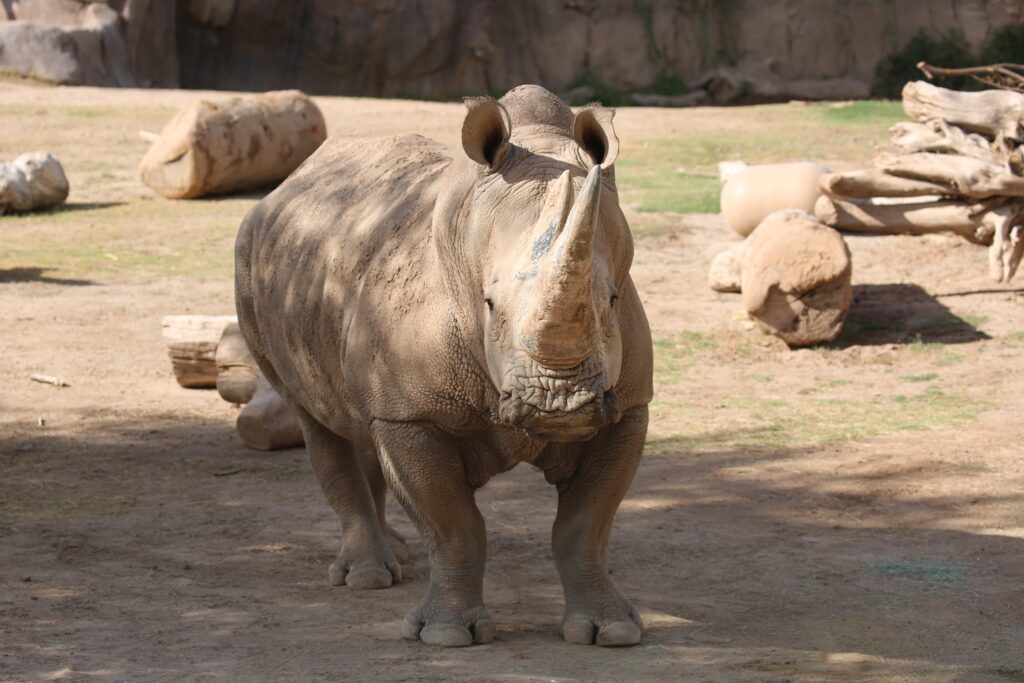 Rhino at Reid Park Zoo is spread over 20 acres and contains over 500 species. It was established in the 1960s and is split into four zones featuring animals from bears to elephants to giant tortoises. Visitors can see animals from around the world in the zoo, including indigenous species.
Tohono Chul Park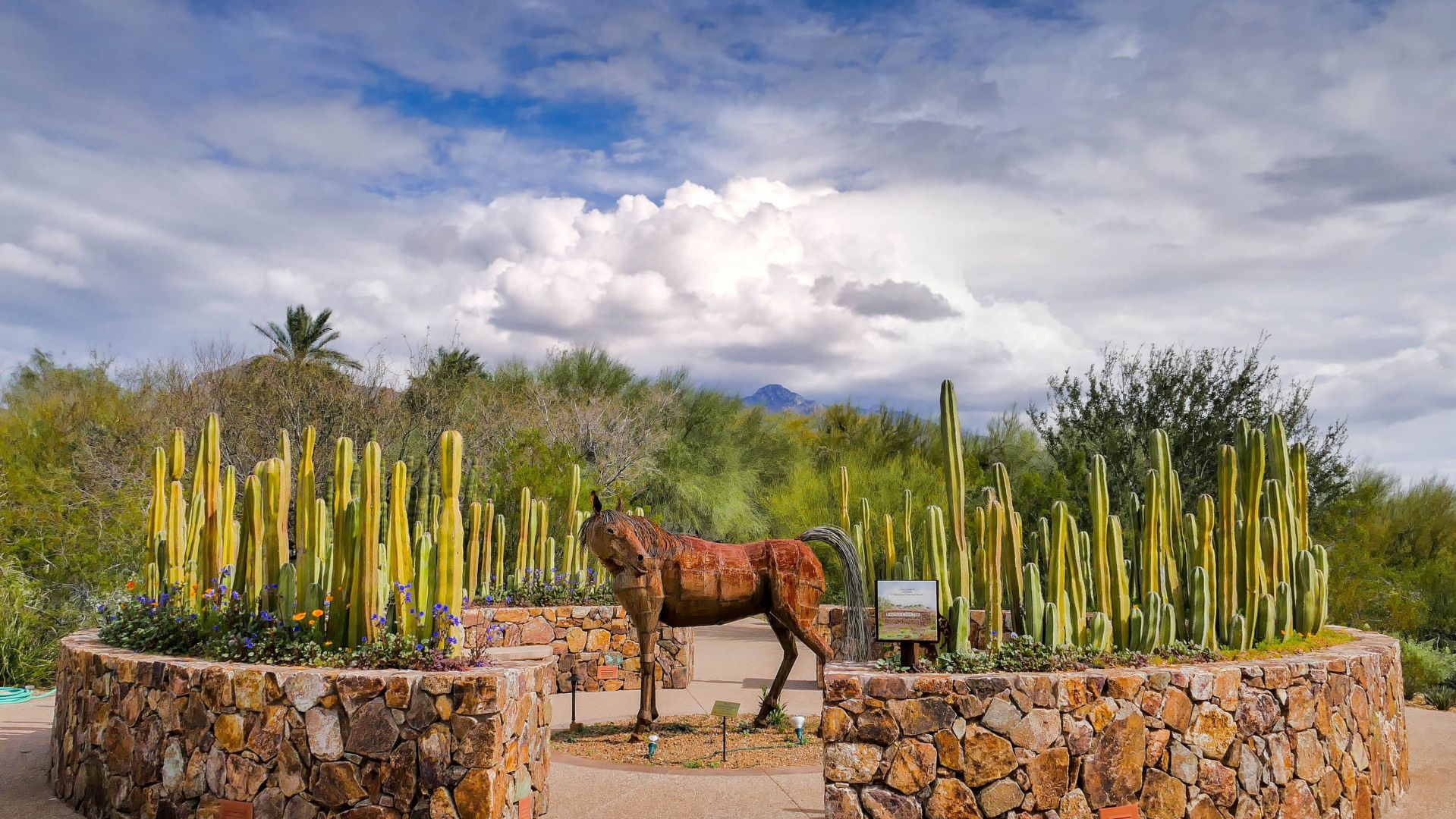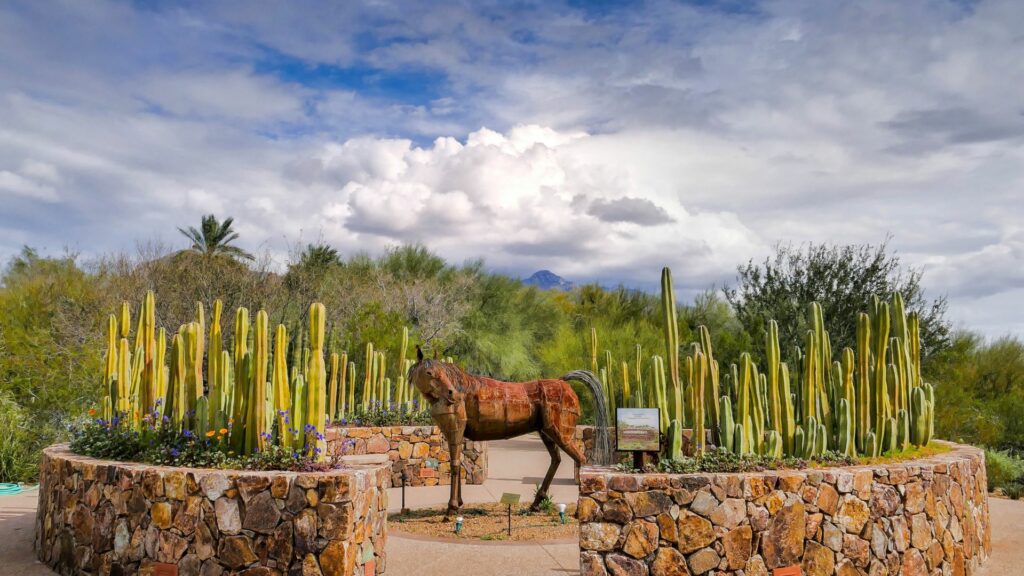 Tohono Chul Park takes its name from the indigenous people of Arizona, the Tohono O'odham. The Park comprises an onsite museum focusing on education about the Sonoran Desert Region. The Santa Catalina Mountains rise wonderfully in the background, and visitors can enjoy the botanical gardens, a riparian habitat, a geology wall, and discovery trails.
These are the least dangerous and most visited tourist places in Tucson.
Places to avoid in Tucson, Arizona
Like in any other city, Tucson has some places that are more dangerous than others. Please read below to learn about such places in the city –
Blenman-Elm
Blenman-Elm is Tucson's most dangerous place to live, with the city's highest violent and property crime rate. You are more likely to be robbed, assaulted, or killed in this small place. Generally speaking, you have a 1 in 14 chance of becoming a crime victim.
Amphi
Amphi is one of the most dangerous areas in Tucson in terms of both violent and nonviolent crimes. With a crime rate 457 percent higher than in other places, it is easy to answer why people fear walking through this side of town day and night. Here, you have one among seven chances of being a victim of crime. Amphi has one of the highest assault rates in Tucson.
Dodge Flower
Dodge Flower is next to Doolen-Fruitvale and is often considered the "bad older brother" of the above two areas.
The crime rates are 313 percent higher than an average American region and are totally out of control which is why one in every ten people is expected to be a victim of a crime while living here.
Doolen-Fruitvale
Doolen-Fruitvale is one of many Tucson areas that suffer from serious crime rates. There is less property crime, but violent crime makes this region where you should not go alone at night. Robberies and assaults are surprisingly common in this area.
Mountain View
Though the place allows you to have a beautiful view of mountains, this is also a place that has 408 percent more property crime than a normal American neighborhood making it one of the most dangerous parts of the city. This region is considered to be one of the worst neighborhoods in Tucson.
These are Tucson's most dangerous neighborhoods that you can avoid visiting to be safe on your trip.
Safety tips for traveling in Tucson, Arizona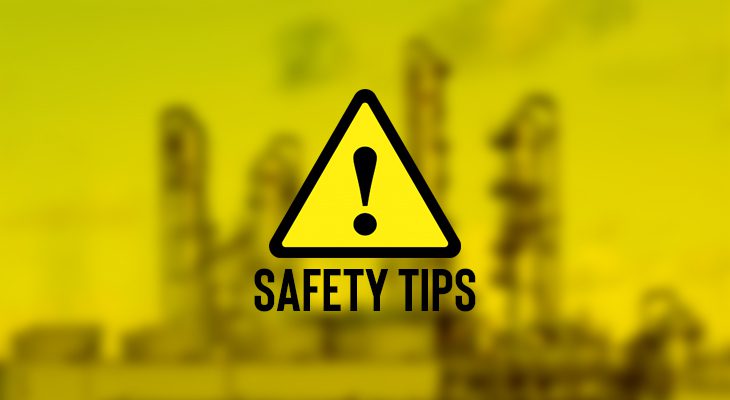 As the major part of the city is deemed to have a reasonable or high crime rate, you cannot travel to the city without proper safety measures. Please read and follow the below security tips, especially those listed for Tucson, to ensure your safeness in the city –
Check Weather Reports – You must keep yourself informed on weather updates there in Tucson to help yourself in any serious situation.
Lock your Cars or bikes – Most parts of Tucson have property crimes like stolen cars, car break-ins, burglaries, and bike thefts. If you are going anywhere, lock your cars and bikes. Never leave them unlocked, as it may lead to stealing your property.
Stay in the safe zone – The southern part of the city commonly experiences drug activities and regular shootings. So, it would be best if you stayed north of downtown to be on the safe side.
Don't drive on flooded streets – There is a flash flood during the monsoon season, from July to September. So, you must not drive on flooded streets. Pay attention to the "Do not enter when flooded" signs.
Be aware while driving – Driving in Tucson, you should know that many Tucsonans do not stop at yellow lights. If you stop, there is a chance you may get hit by the vehicle behind you because they don't expect you to stop. Even residents there go through a lot of red lights too.
Be cautious while hiking in the Desert – Please ensure to pack a lot of water, especially in the summer when temperatures reach over 100 degrees. Be careful where you put your hands and feet in scorpion and rattlesnake country. You never know when you may get one. In addition, it is always best to hike with other people and not be alone so that you have a helping hand in an emergency.
Inform your family – It would help if you keep your family informed about your trip or keep at least one member or friend updated about your plans. This would help you in an emergency.
Plan your hike – It would be best to plan your hike to avoid hiking during the hottest part of the day or when monsoon storms are likely to cause lightning-heavy rains and flooding. Always check the day's weather before you leave for your hike.
Bring your phone – Make sure you carry a fully charged cell phone with you. Please turn your phone off to save its battery life. You never know when you will need it.
How safe is Tucson to travel alone?
Tucson, in general, is not safe to travel alone. However, you may travel with extra preventive measures as the city has moderate risk.
Is Tucson safe for solo females?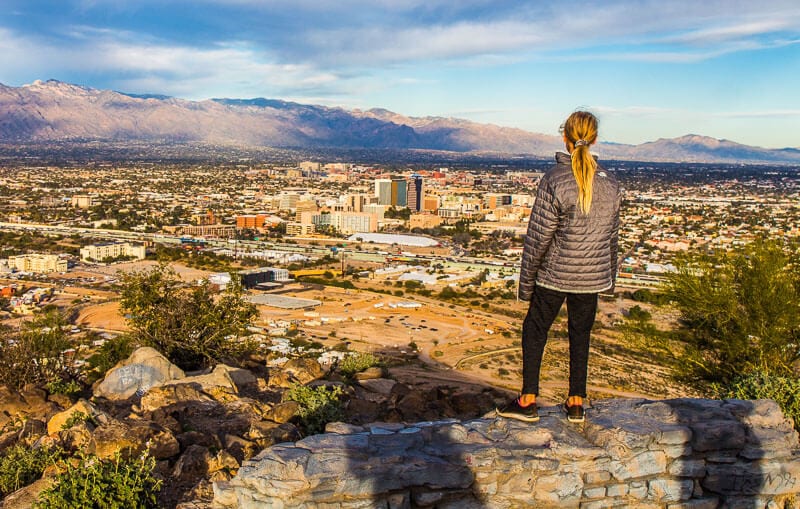 Unfortunately, Tucson is not safe for solo female travelers. No major issues threaten females specifically, but extreme alertness is needed. If you are traveling, following basic protection measures can minimize the risk of anything going wrong.
Read safety guide for other cities of Arizona –
So, how safe is Tucson for Travel?
Overall, Tucson is not a safe city to travel to. Although it depends on the area where you stay in the city, overall, every part has little or more danger in one form or another.
In certain areas, there is a lot of property-related crime, while some have drug-related issues. Residents may not find many issues there, but you might encounter one as a tourist.
In contrast, people who love adventure would love to visit Tucson. You should only remember that you are in a city with an above-average crime rate, and you better follow safety measures to protect yourself before falling into trouble.
Hopefully, our travel guide on "How safe is Tucson, Arizona, provides you with whatever you might search for to help you consider this place for your next trip.
Signup For Our Newsletter