This Sedona safety guide answers all travel safety-related questions, including whether is Sedona safe to visit, the safest and most dangerous places, safety tips, and more.
So, without any further ado, let's get started –
Is Sedona Safe?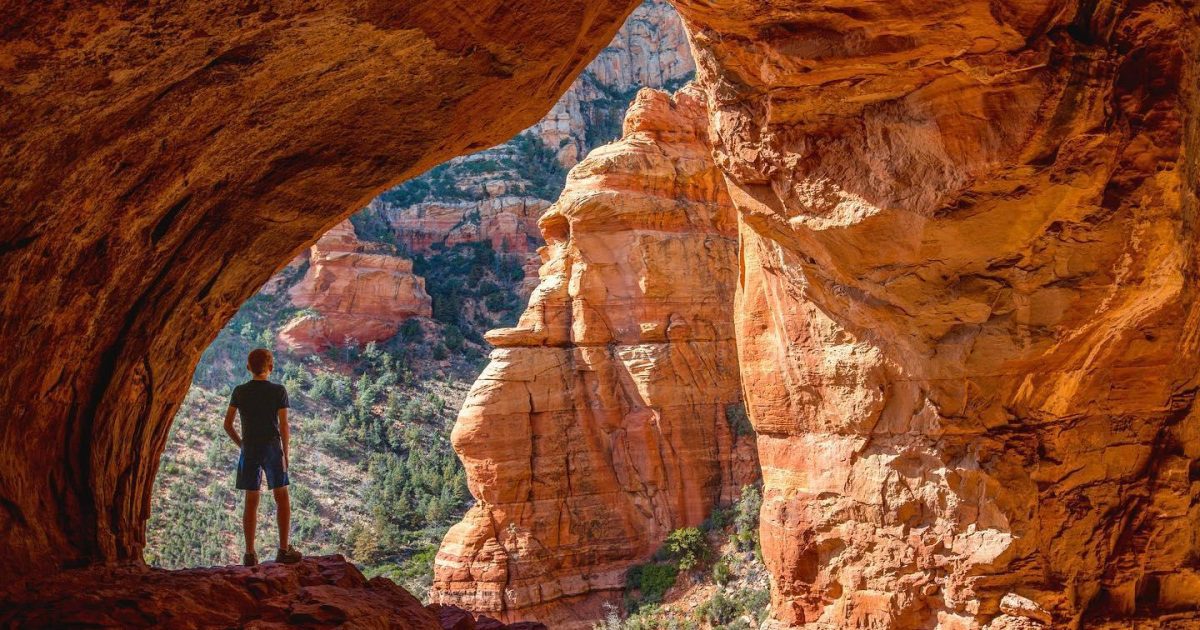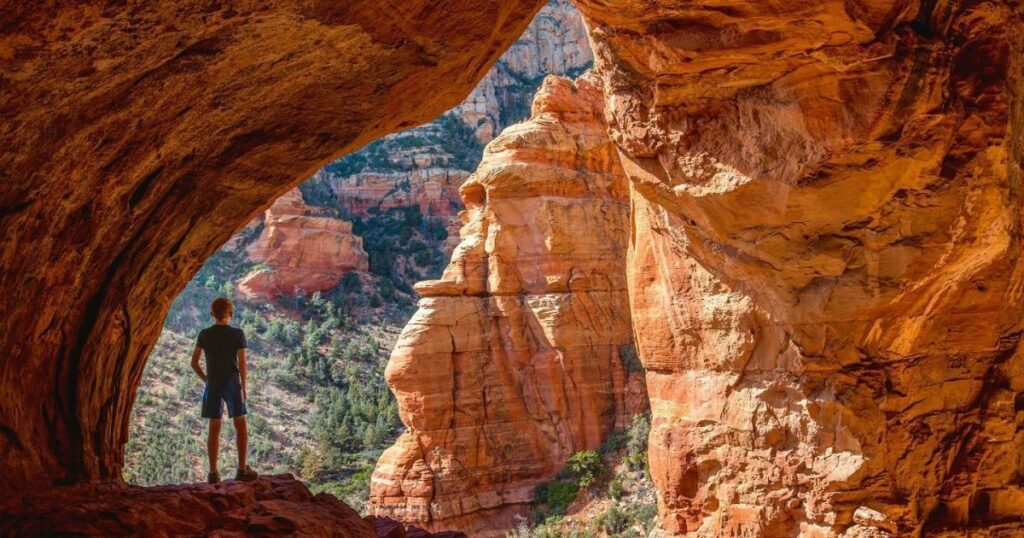 Known as the desert city, Sedona is located between Coconino and Yavapai counties in the northern Verde Valley region of Arizona.
It is noted for its mild climate and famous vibrant arts community. The main attraction of the city is its array of red sandstone formations. The formations glow in brilliant red and orange when illuminated by the rising or setting sun. Sedona is the home to the nationally recognized McDonald's with turquoise arches.
It is popular for spiritual and healing retreat centers, massage therapists, yoga, meditation, aromatherapists, and metaphysical practitioners. It is a spectacular place to "find" yourself. Sedona has much more to offer to its visitors.
Beautiful landscapes, rich arts and culture, and various attractions and places of interest exist. Uptown Sedona has many New Age shops, spas, and art galleries, and the town offers great opportunities on the outskirts. You can visit Red Rock State Park, which provides bird-watching, hiking, and picnicking spots. This place is perfect for those who love outdoor fun. You can look for abundant natural beauty when you visit this place.
If you are visiting this place, this article would be a lifesaver. This guide will help you understand whether is Sedona safe to travel to and more.
Warnings & Dangers in Sedona, Arizona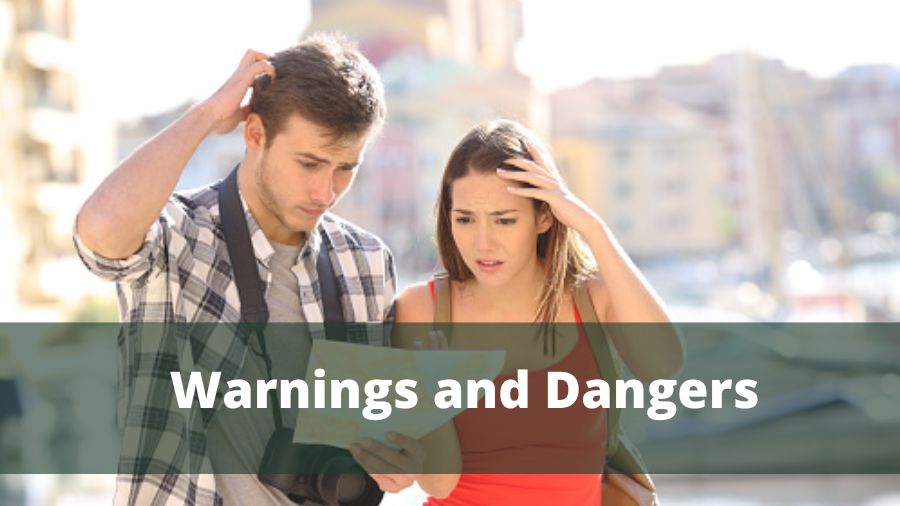 Overall Risk – Low
The city has a low overall risk as the crime rate is usually low. The city is safe for visitors, with a small population of 10000 and low violence.
Transport & Taxis Risk – Low
Sedona has low transport risk. Every transport facility is available, but Sedona Trolly is considered the best to see the land. You may ride in a taxi or take rideshare services as they also have shallow risk. However, it is good to be cautious, even if the risk is low while traveling. Please avoid carrying your expensive items every when is low.
Pickpockets Risk – Low
The city has a meager pickpocket risk. The cases are almost negligible, making the city safe from pickpockets. But it would help if you still stay alert. We advise you to keep your valuables safely in the hotel room and avoid carrying a lot of cash.
Natural Disaster – Medium
The city has a medium ranking in terms of natural disasters since it involves many dangers due to its location. The major threat is wildfires, flooding, landslides, and extreme winds. In case of wildfire, there are not many ways to get in or out of the area.
Mugging Risk – Low
The city has a low mugging risk, with fewer reported numbers of mugging-related cases. However, you should avoid being careless about your items. Be careful of your surroundings and though the city is safe from a mugging, carry your valuables responsibly.
Terrorism Risk – Low
There is nearly zero terrorism risk. Sedona is a remote area with less population, and terrorists may never want to attack such an area. However, it would be better if you did not underestimate the possibility. It would help you if you were alert in public or crowded places and keep yourself updated on the things going around your area.
Scams Risk – Low
Sedona has a low scam risk. But you need to be careful about some online services like online house renting. We advise you to deal with a local rental agency and not take an online service.
Women Travelers Risk – Low
Overall, there is a low risk for women travelers as per the crime rate.
Tap Water Risk – Medium
Sedona has a medium tap water risk. The residents don't use this water for drinking as it is believed to be contaminated and not healthy.
Therefore, you should carry bottled water while traveling.
These warnings and dangers would allow you to learn about the city regarding various factors.
Safest places to visit in Sedona, Arizona
Below we have listed the top safest and best tourist places in Sedona with almost negligible crime –
Devil's Bridge Trail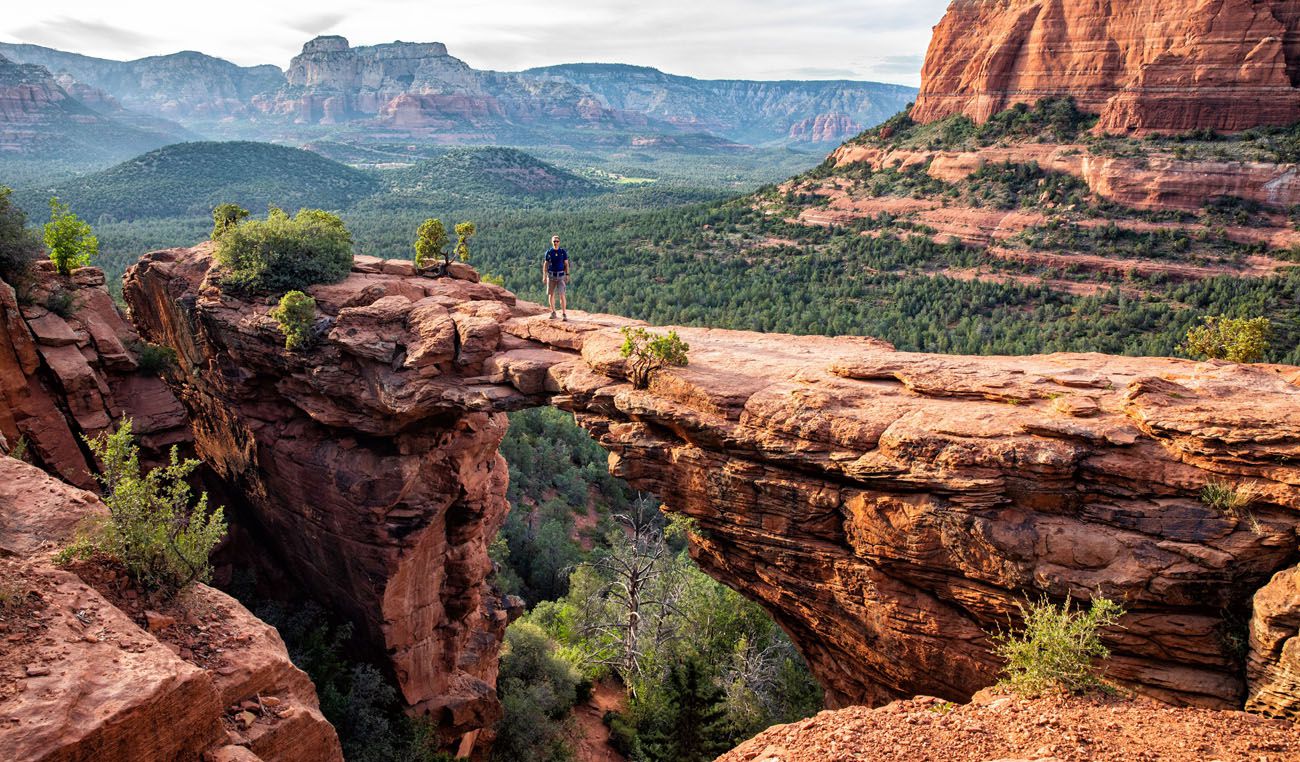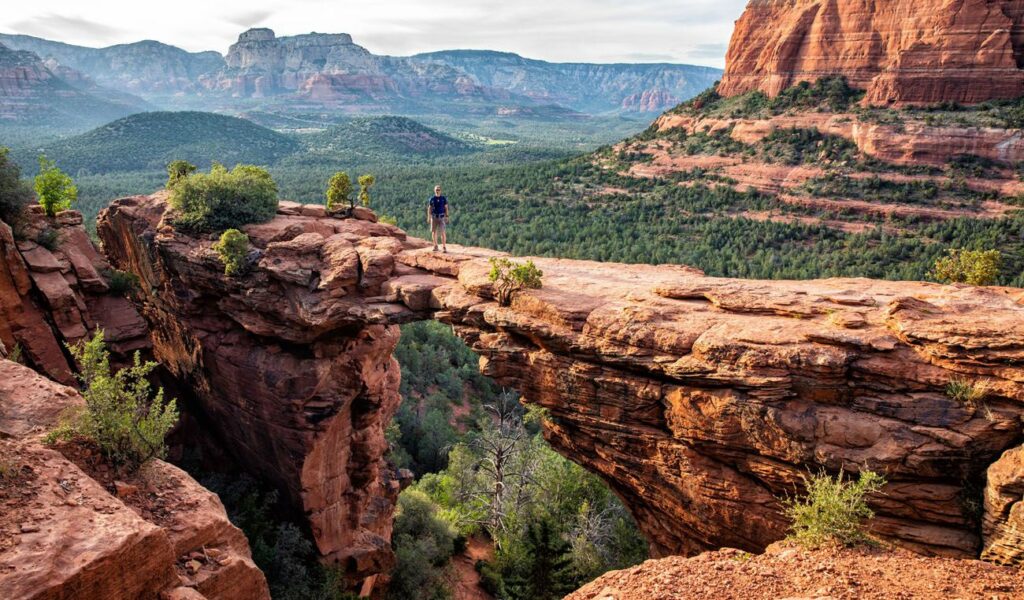 This place is for you if you love the amazing view of nature. Devil's Bridge Trail not only gives you a wonderful hiking experience but also stunning scenery. Devil's Bridge Trail is one of the biggest Sedona attractions and continues to draw tourists to its amazing sights.
It is an arch composed of sandstone. You can choose to hike on whatever path you like the most. You will feel heavenly when you climb up the mountain and experience those wonderful scenes.
Oak Creek Canyon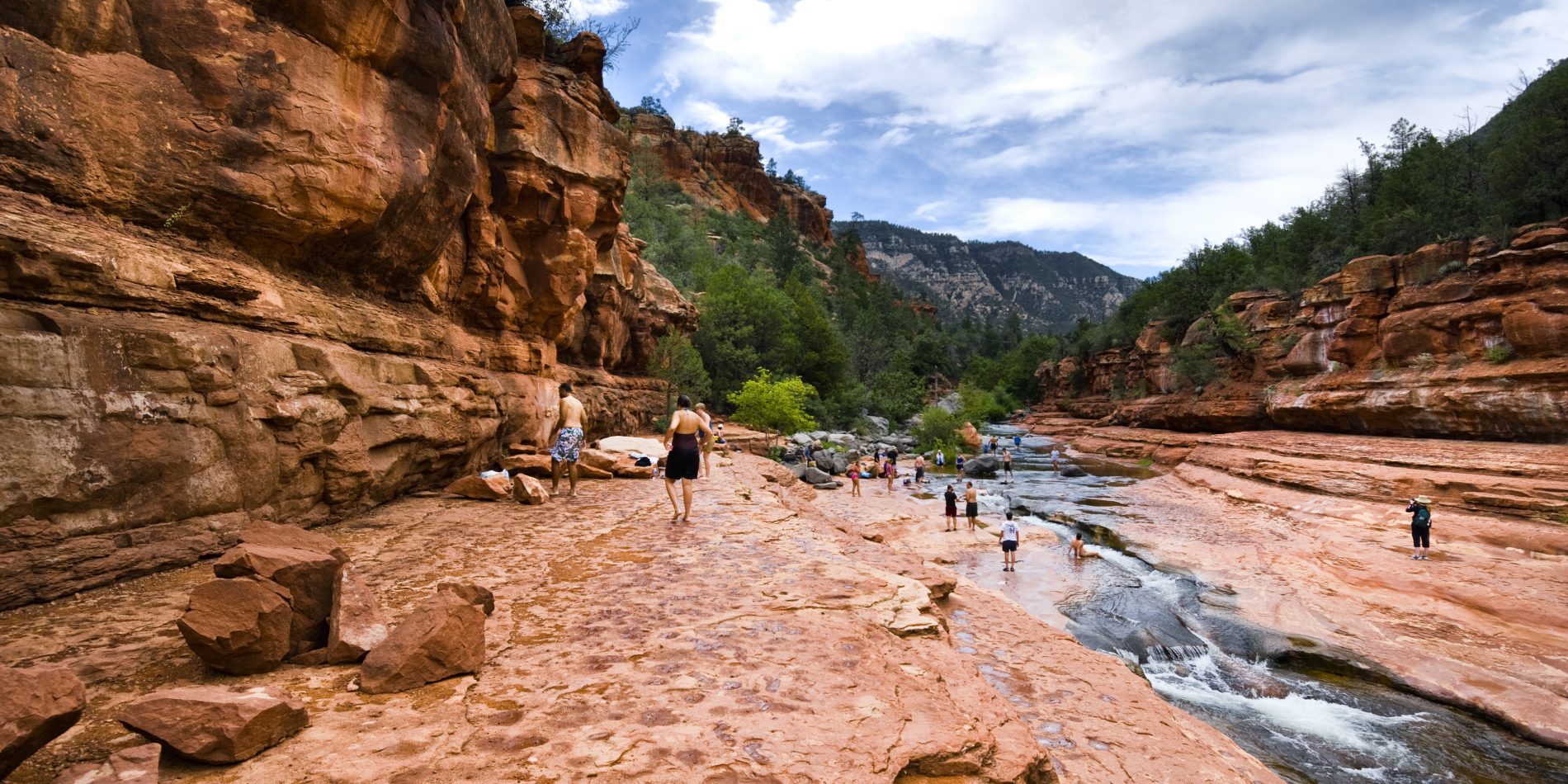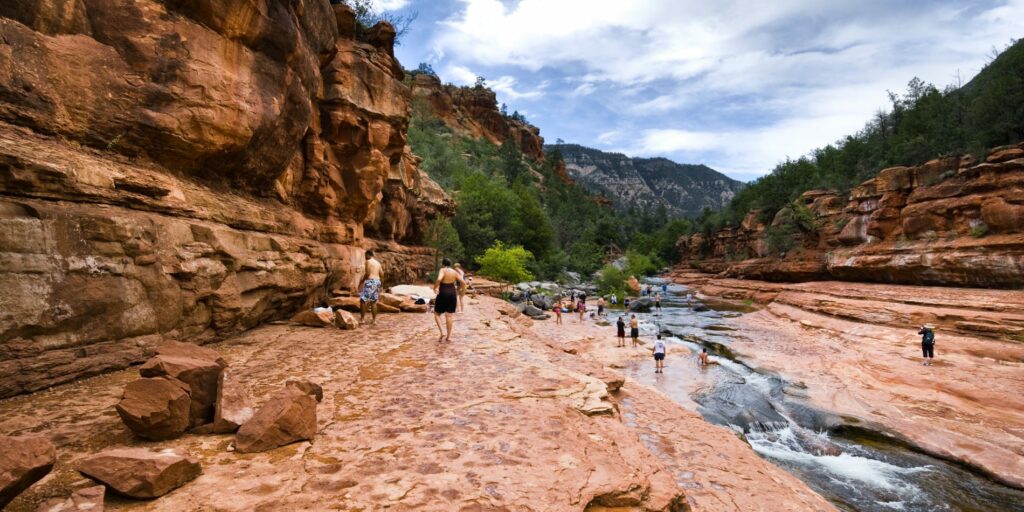 Oak Creek Canyon in Sedona is no less than the Grand Canyon in the United States. This is one of the most adored sights in the city.
You will be amazed by its uniqueness and the activities available there. You can go hiking, fishing, or camping.
Chapel of the Holy Cross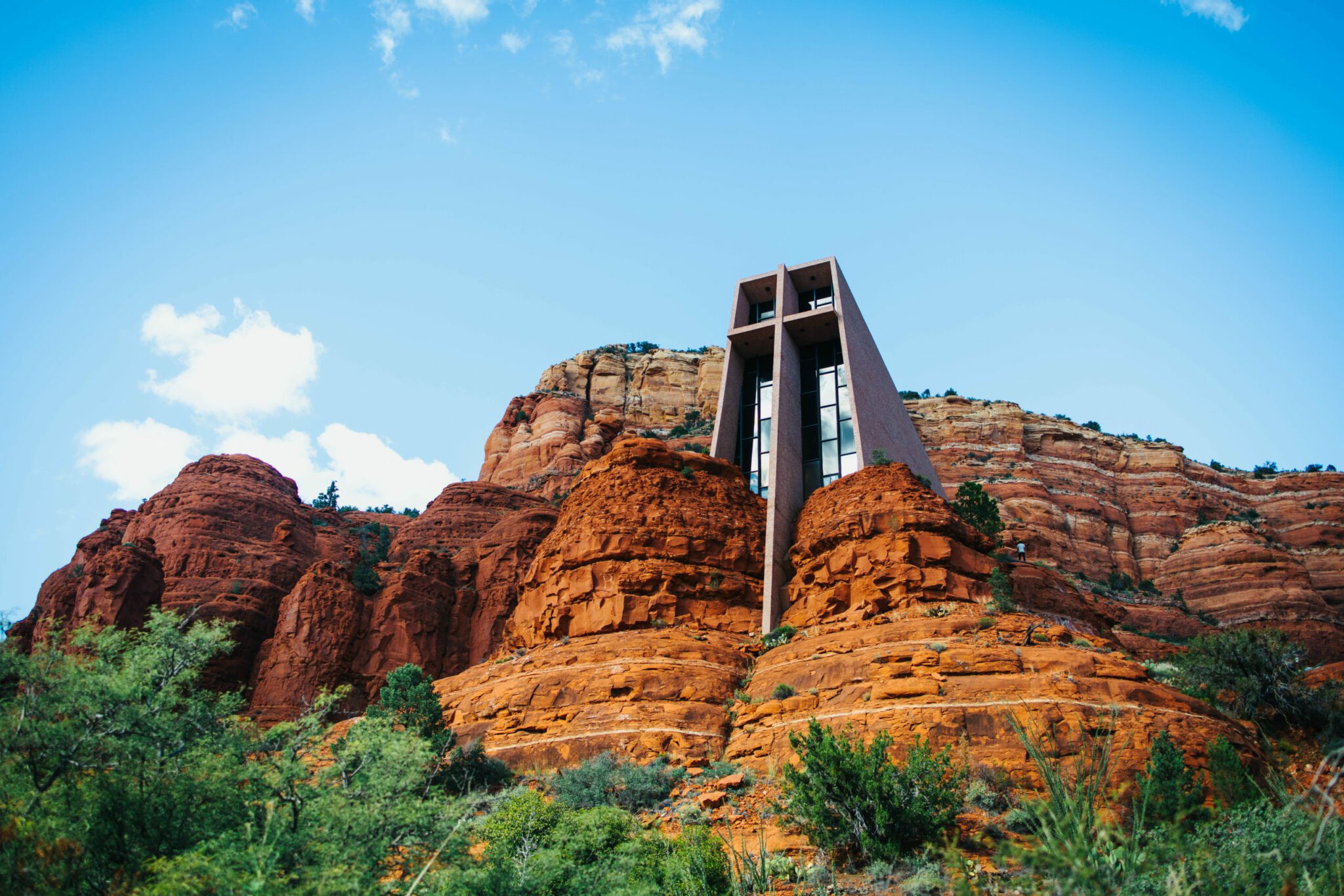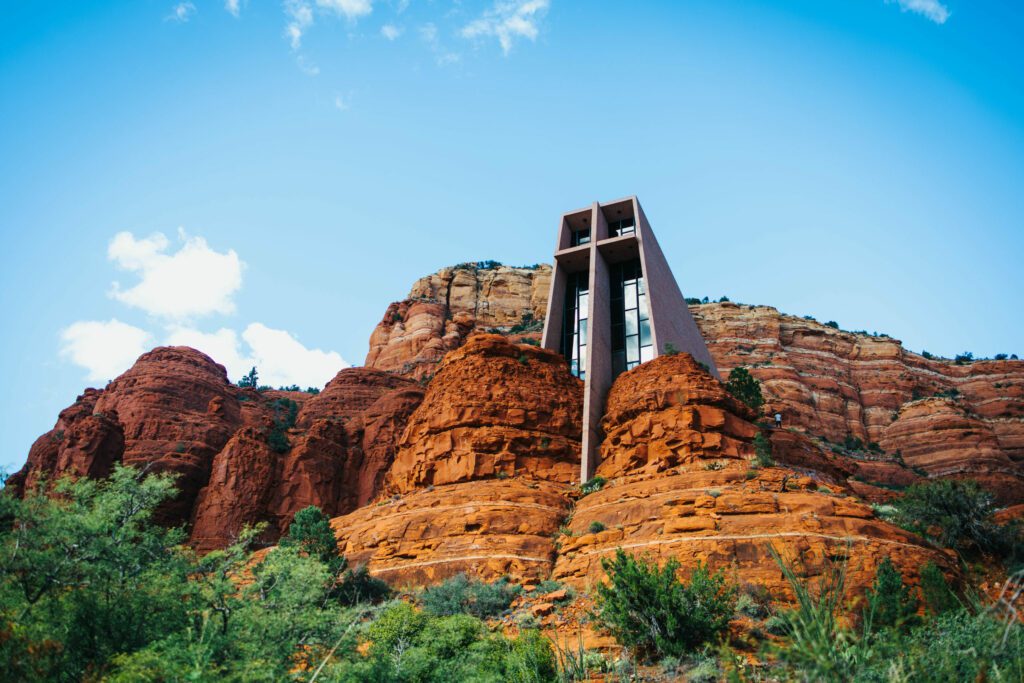 This place is for a person who is fascinated by history or religion.
It is a church with a distinct design between the well-known Sedona red rocks. The church was made in 1956 by Marguerite Brunswig Staude, and it features a prominent crucifix in front of the windows.
The Chapel of the Holy Cross is one of the greatest tourist spots in Sedona. This church also serves as a wedding destination for some religious people.
Sedona Heritage Museum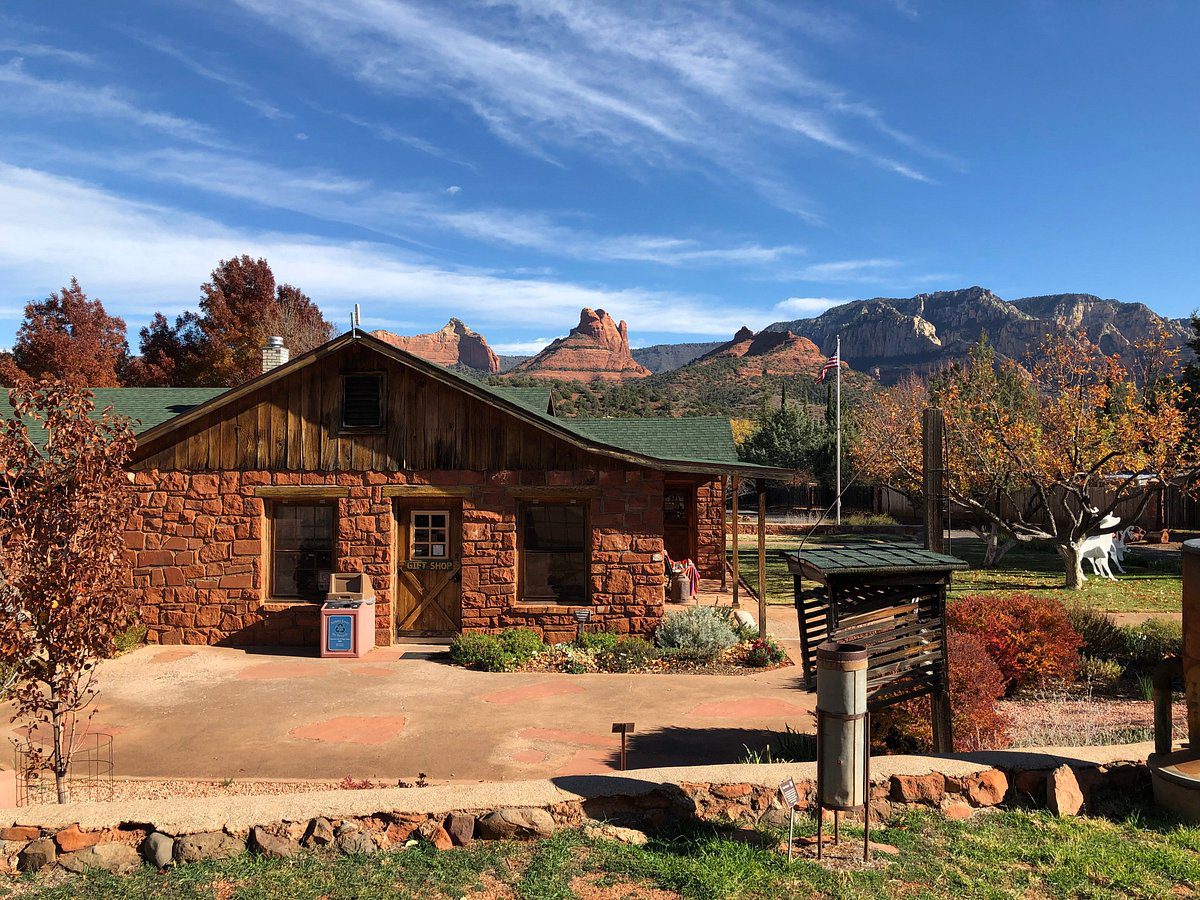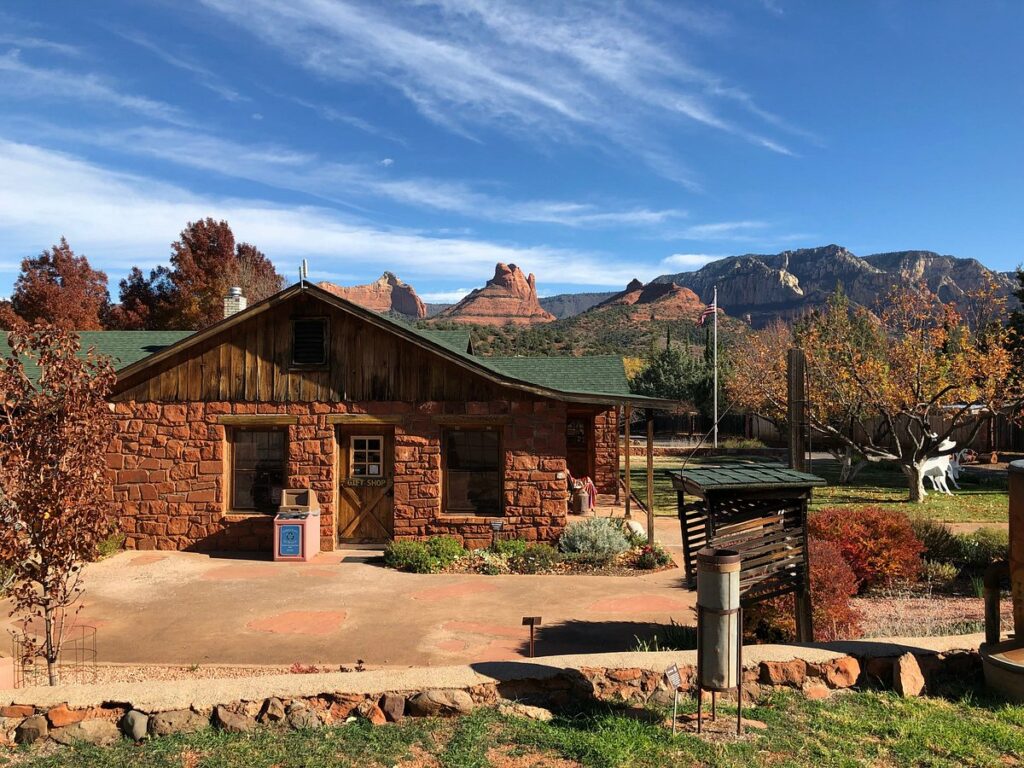 Sedona Heritage Museum is a great museum where you will learn about how Sedona became a thriving city. This is an excellent place for getting a comprehensive view of Sedona and how it has grown.
There is great stuff to be seen in the museum. You can enjoy things like the telegraph office, the last remains of the Sedona West movie set, which was used for filming numerous cowboy movies and television series. It opens every day, from 11 a.m. to 3 p.m.
Palatki Heritage Site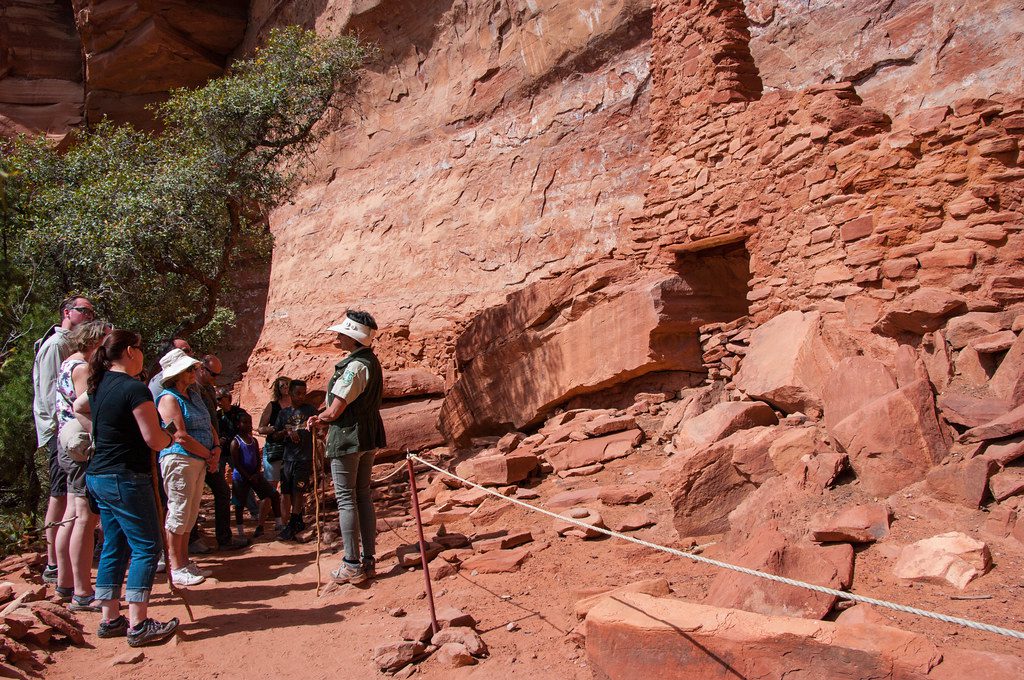 Heritage is an important theme of Sedona, making complete sense with a city's rich history. Palatki Heritage Site is one of the great places to visit in Sedona as it demonstrates the Sinagua people of the region, the fate of which is still a mystery.
You will be amazed by the terrific rock art that explains how the Sinagua people lived. The Palatki Heritage Site is one of the best places for anyone interested in how past cultures. As the site is part of the Coconino National Forest, you can see the beauty of nature when you visit Palatki Site.
Tlaquepaque Arts and Crafts Village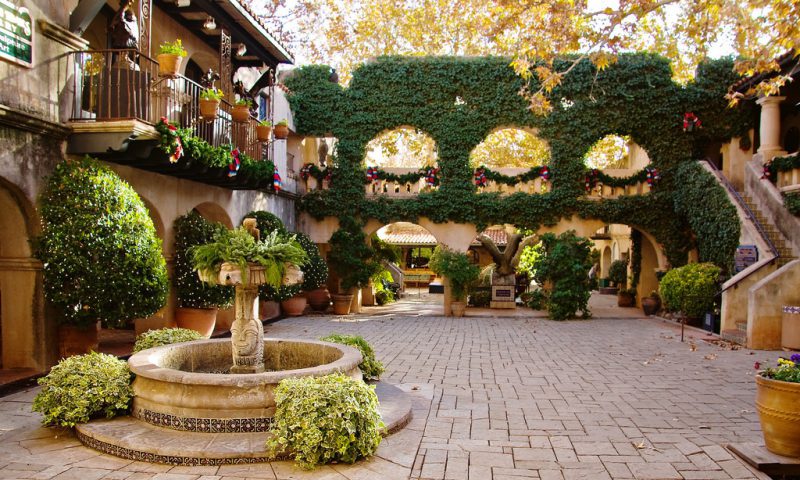 At the Tlaquepaque Arts and Crafts Village, you will be astonished by the depth of creativity and motivation on display. You can visit dozens of galleries and shops that express great gratitude for art and its role in our lives.
You might even meet some artists and learn more about their craft here. This is a place for those who admire the rich culture and history of the city.
Sedona Arts Center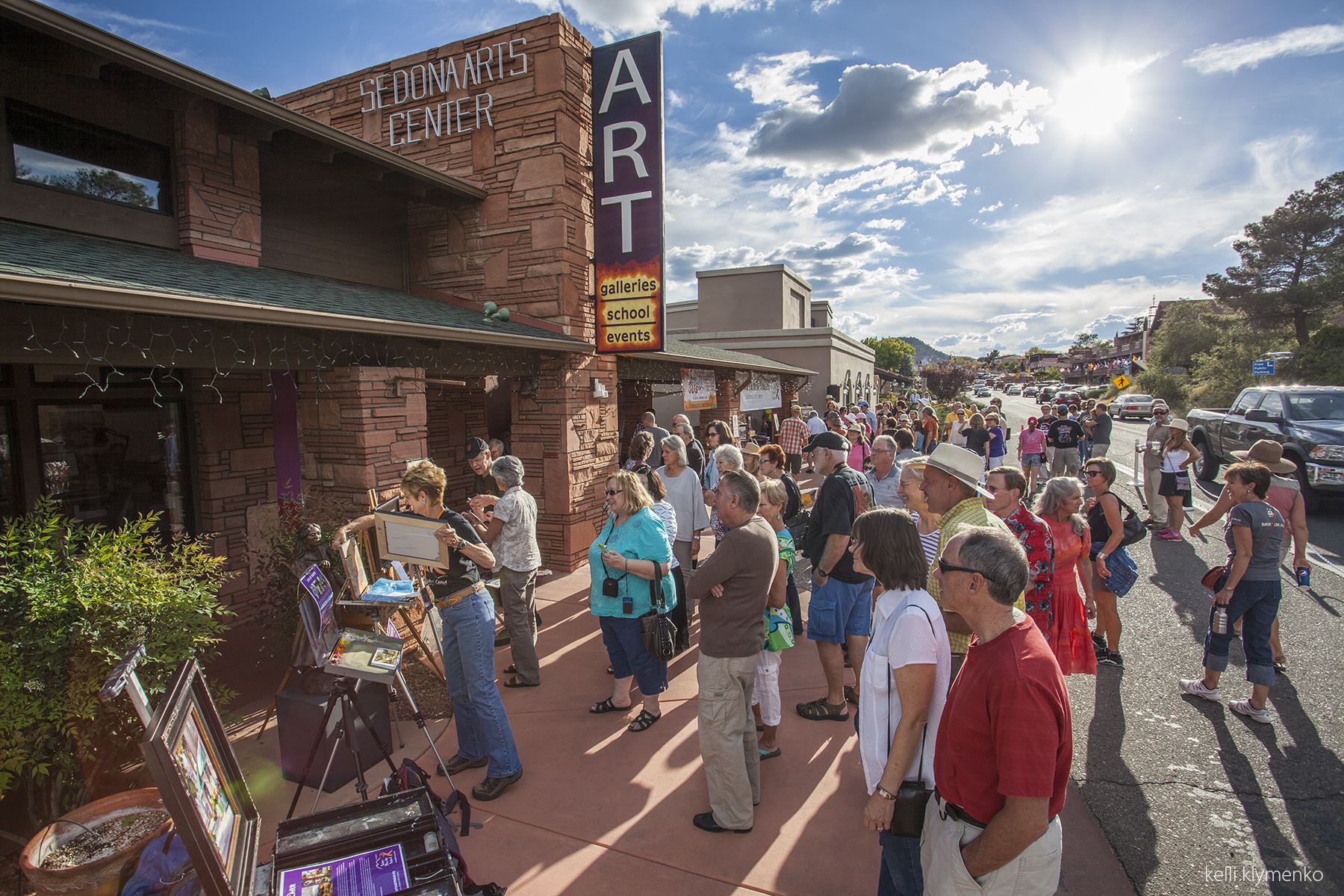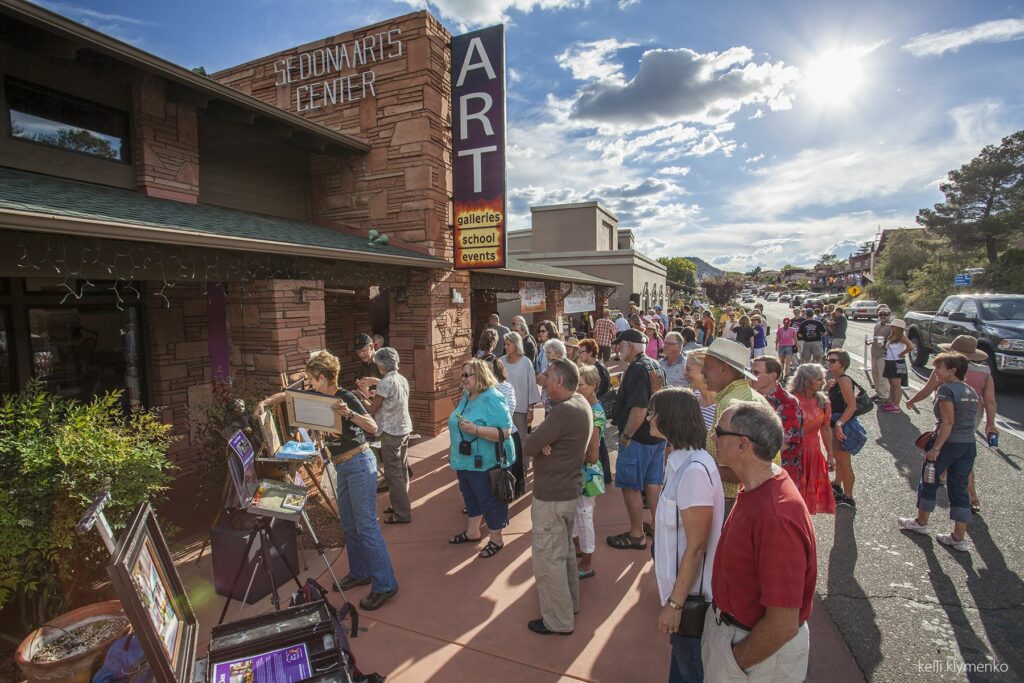 Sedona Arts Center is an excellent spot for those interested in arts and history. At this site, you can enjoy the wonders of live theater and visual art with more than 60 years of history behind it.
In addition, you can view some of the top local artworks at the Fine Art Gallery. You will also find fun workshops hosted by the School of the Arts that help you to have hands-on experience with being creative.
The Sedona Arts Center opens from 10 a.m. to 5 p.m., seven days a week.
These are the safest tourist destinations in Sedona you can consider.
Places to avoid in Sedona, Arizona
As per the crime data, most reported incidents occur on the city's west side, while the east side has rarer incidents. That said, there are no places considered the most dangerous.
The town is small, and it does not have any designated dangerous parts. More than crime, weather and wildlife can sometimes be dangerous, causing serious issues.
Safety tips for traveling in Sedona, Arizona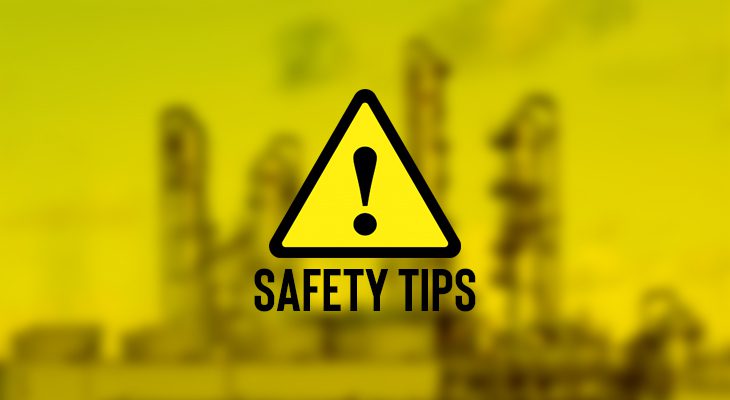 You must follow certain preventive measures to combat the dangers and be safe in the city while traveling. Please look at a few of them below –
Stay updated – The Sedona Police Department updates the crime map weekly on its website, and you can see any parts of the city and types of crime within certain date ranges to get information. This would help you to know what areas are safe and what areas are dangerous.
Be careful of wildlife – You must be careful of wildlife while traveling in Sedona. There are coyotes, cougars, and javelinas. They may harm you if you do not take proper precautions.
Arrive early to eat – There are great restaurants in Sedona that you might not want to miss. You only need to arrive 45 minutes to an hour ahead when you need a bite at those restaurants since many of these don't accept reservations.
Don't make fun of religion – Even if you don't believe in the aforementioned spiritual properties of Sedona, please don't make jokes about it. For some people, Sedona is a lifelong dream to experience a Vortex, so you should respect other religions without making fun of it.
Check your travel time – The best time to visit Sedona is from December to May because these are the safest, easier, and less crowded times of the year. While traveling in these months, you might have to deal with snow or cold weather, but the experience you get is incredible.
Get Red Rock Pass – It would be best if you got a permit to visit Red Rock Pass. People without a pass will not be allowed. For one day pass, you need to pay $5, and a week-long pass is $7. And for an annual pass, you have to pay $20.
Check your height while hiking – It would be best if you check your altitude while hiking if you are a person not used to being at high altitudes. Give yourself time to adjust.
Be careful of bears – You may encounter bears while hiking on the tallest peak in the city. Be careful if you do get one. Don't panic. It would be best if you act smartly. Talk to them in a normal voice. Try making it believe that you are not a threat.
Carry enough water – You are advised to carry enough water for yourself when hiking to maintain your stamina. Lack of water may result in deterioration of health, and you don't want to be alone at the top lying in thirst.
How safe is Sedona to travel alone?
With extremely low risk and crime records, Sedona is generally considered safe. So you can travel solo and expect a fear-free exploration of the city.
Is Sedona safe for solo females?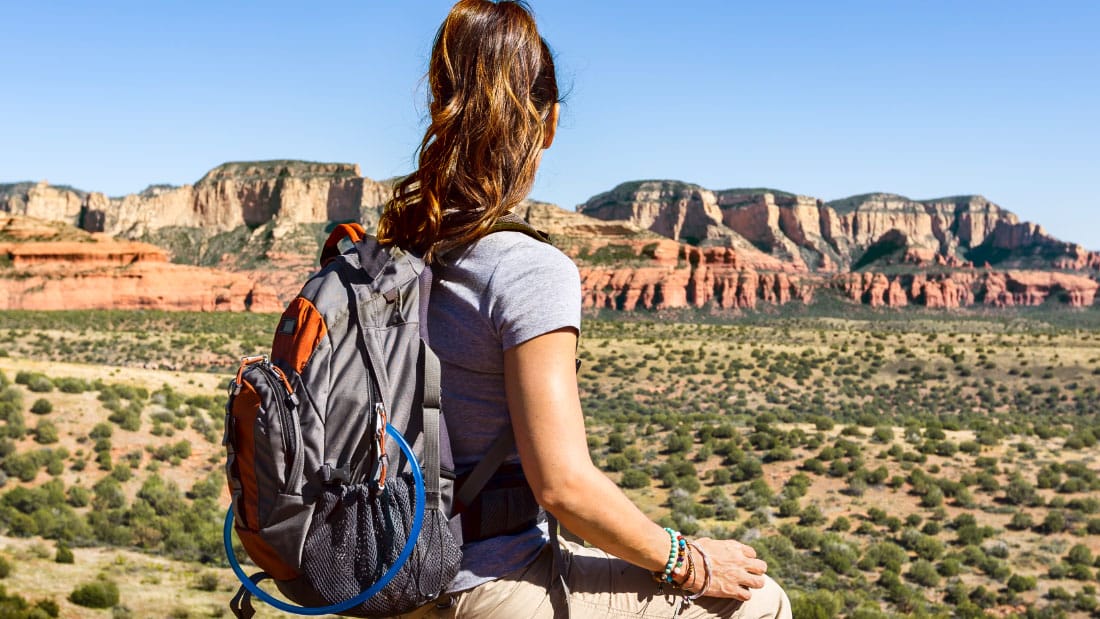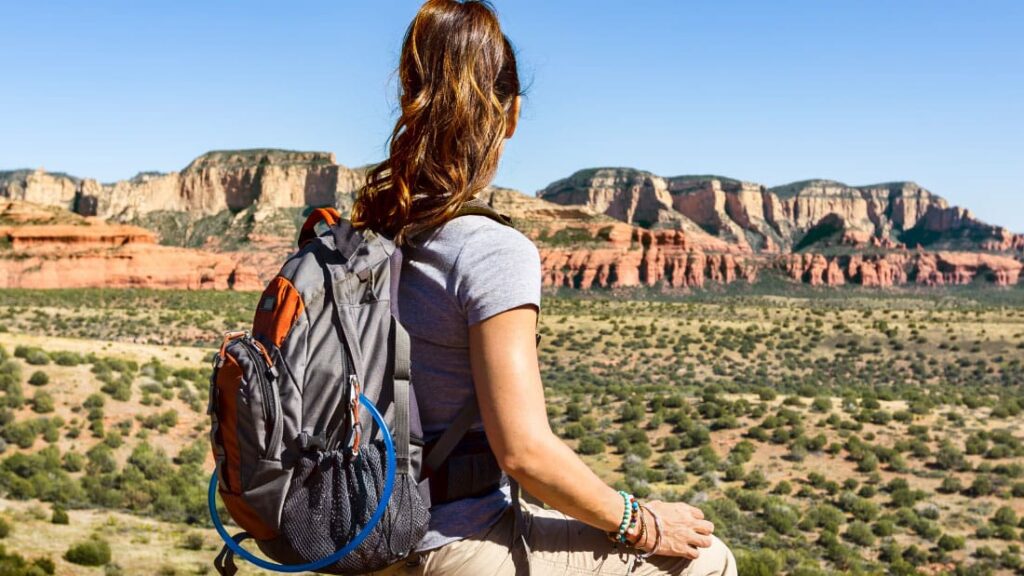 Yes, Sedona is extremely safe for solo female travelers. The city has low risk in major factors, and there is no specific danger for women.
There is little danger if you are not prepared for wildlife. However, you can safely travel alone in Sedona with the necessary precautions.
Read safety guide for other cities of Arizona –
How safe is Sedona for Travel?
The city of Sedona is in the 22nd percentile for safety. The crime rate in Sedona is 42.35 per 1,000 residents during a year, which is quite low. People in Sedona normally consider the northern part of the city to be the safest. However, there are no such recorded crimes against tourists.
Every year, plenty of tourists flock to the city no matter what the crime numbers indicate. Therefore, as Sedona has a low risk for most factors, it is considered safe to travel to.
Hopefully, our guide on "is Sedona safe" helps you to decide on this place for your next trip regarding safety.
Signup For Our Newsletter