This Arizona travel safety guide answers all safety-related questions, including is Gilbert AZ safe, the safest and most dangerous places, safety tips, and more.
So, without any further ado, let's begin –
Is Gilbert AZ Safe?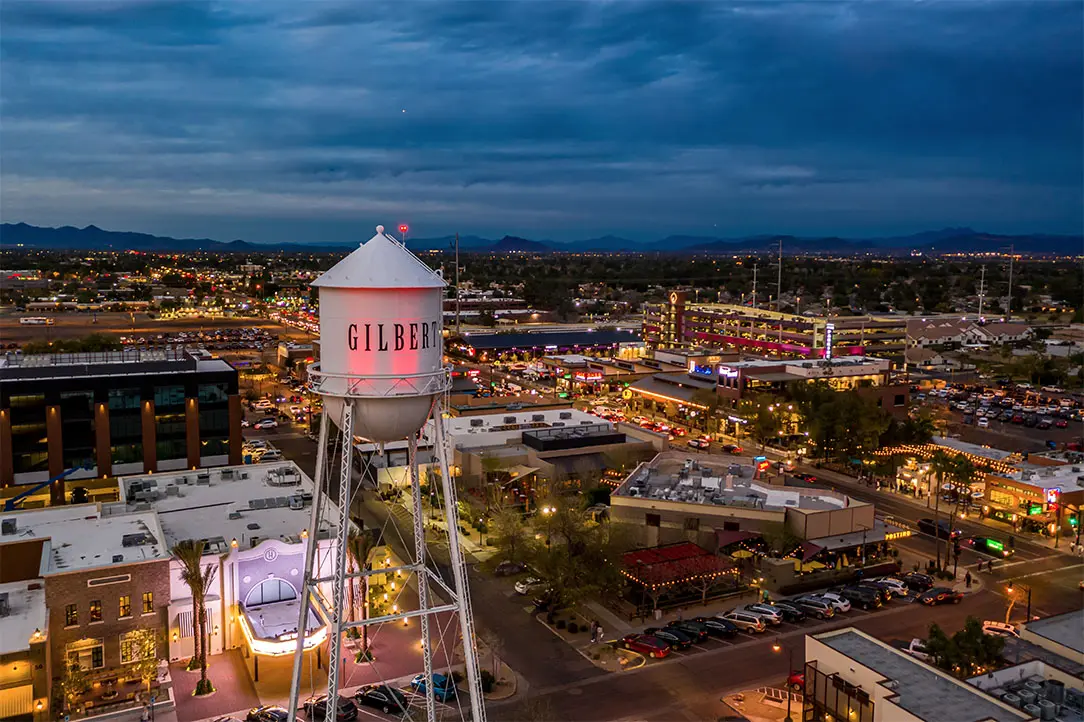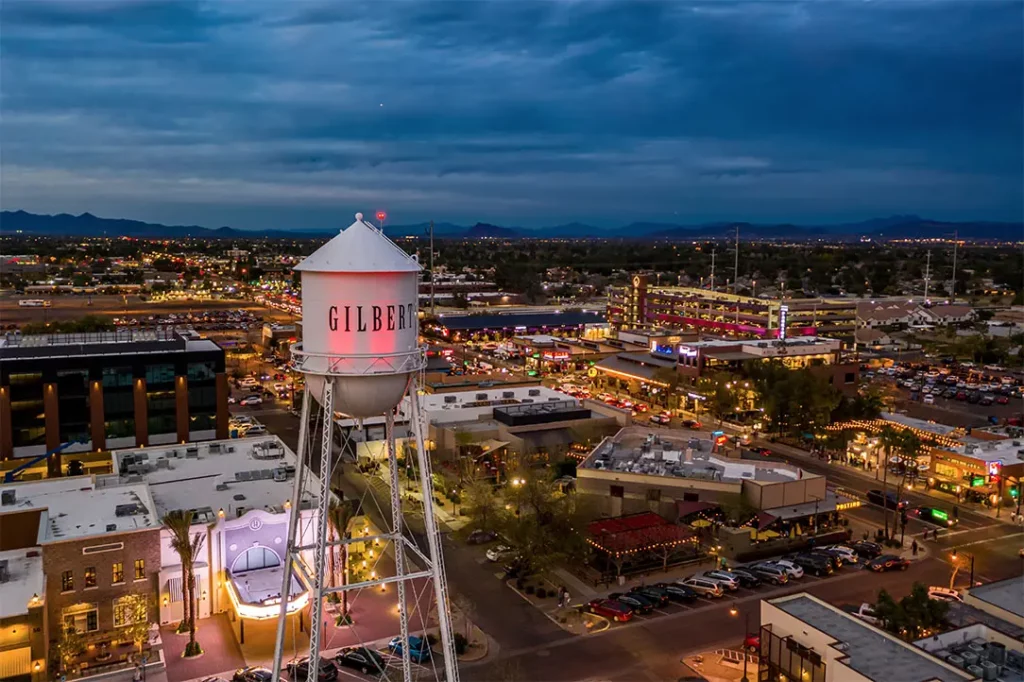 A town in Maricopa County, Arizona, Gilbert is a part of the greater Phoenix metropolitan area. The city was once recognized as the "Hay Shipping Capital of the World" due to its large farming community. It remained an agricultural city for many years, after which the building of the Roosevelt Dam and the Eastern Consolidated Canals in 1911 changed its status. It is a tiny town that keeps on growing.
Gilbert is a southwestern treasure often referred to as the Heritage District and foodie heaven with unquestionable certifications. It is a destination that allows one to see the Superstition Mountains near Lost Dutchman State Park.
The city has the famous SanTan Village that offers tourists some of the best shopping and fun in one place. You have many options in Gilbert, but the most remarkable is the Museum of History. The Museum shows a diverse collection of displays and exhibits about the past.
No matter your age, the city has something for everyone. You can hike, go fishing in one of the ponds, learn about the town's history in a museum or shop and dine in one of the popular restaurants.
This article will help you learn more about Gilbert if you plan to visit this city.
Warnings & Dangers in Gilbert, Arizona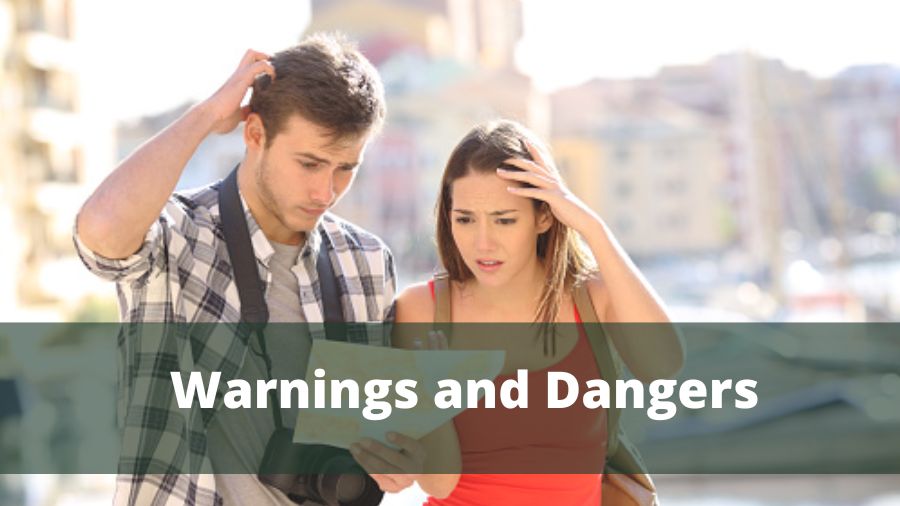 Overall Risk – Low
Gilbert has an overall low risk. In fact, according to the FBI, it is one of the safest cities in Arizona. There is a 1 in 1000 risk of being the victim of a violent crime.
Transport & Taxis Risk – Low
Gilbert has a low transportation risk with good transportation options ranging from the Metro Valley rail, bus system, and rideshare.
Pickpockets Risk – Low
The pickpocket rate is low in Gilbert, with almost half that of similar-sized cities in the metropolitan area. As it is not a typical tourist destination, thieves might be interested in more of the busy areas than Gilbert.
Natural Disasters Risk – Medium
You will find a moderate risk of natural disasters in every Arizona city. The same applies to Gilbert. The summer monsoon storms can be violent, with heavy rain, lightning, and thunder. The other risk is wildfires, which can severely impact air quality and road accessibility. Check for travel time and keep yourself updated on local warnings for any such crisis.
Mugging Risk – Low
The city has a low mugging risk with fewer robbery and violent crime rates. This never meant you should roam casually and let your belongings stay anywhere. Protect your things as usual, and be vigilant as you explore this amazing city.
Terrorism Risk – Low
There is a low terrorism risk in Gilbert. The area away from the Hoover Dam portion of Arizona has a meager attack risk. Gilbert is nearly five hours away from Hoover dam.
Scams Risk – Low
You have a low chance of being scammed in Gilbert. However, the best way to prevent yourself from getting into one is to know the city's most common types of scams. Though Gilbert has not had many risks of scams, it would help you if you stay careful and prepared.
Women Travelers Risk – Low
Women have meager risks in Gilbert. In reality, with an extremely low crime rate, the city is an ideal and truly safe place for women. But you must take general safety precautions while you travel alone in the city.
Tap Water Risk – Low
According to City's Water Quality staff, the water remains safe and free of contaminants. Also, the water meets EPA and state water quality standards. This is the reason for tap water risk being genuinely low. Therefore, you can use tap water for drinking anywhere in the city.
These warnings and dangers make you aware of the major and minor risks involved in the city to help you better understand its safety.
Safest places to visit in Gilbert, Arizona
Gilbert Historical Museum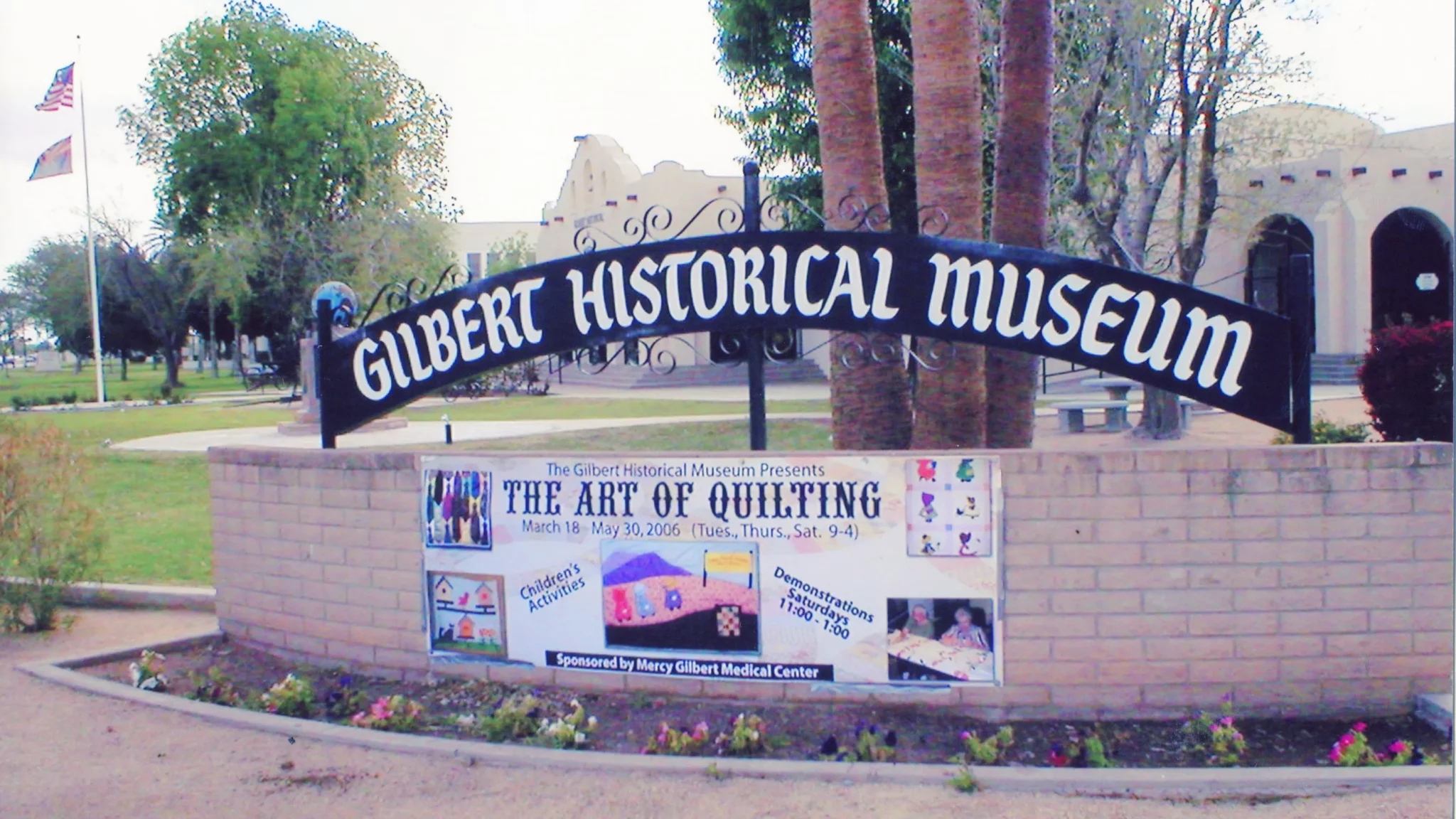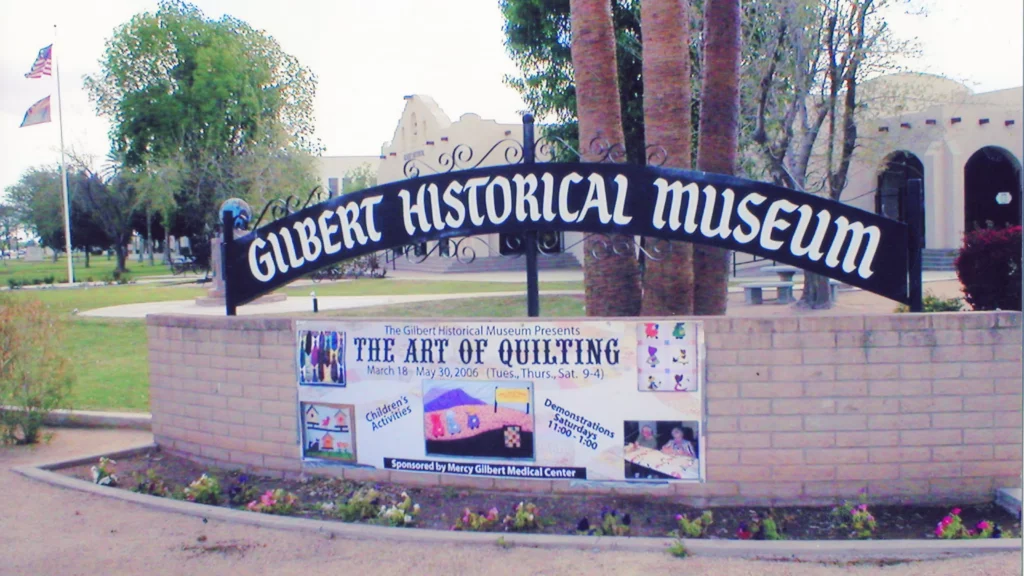 If you like to learn about the town's history, Gilbert Historical Museum is a place for you. It was established in 1982 and is located in a historic school building. The Museum boasts many photographs and artifacts that narrate the story of the town, including interesting exhibits and early homesteads of 1891. You will find nine themed galleries and a model train show to allow you to learn the history of the railroad, an extensive collection of military uniforms, and a courtyard with antique farm equipment.
You can also learn about the Gilbert School District, the Gilbert Air Force, and the Gilbert Fire Department. There is a gift shop that sells various items from the town's history. The Museum is free to the public.
Riparian Preserve at Water Ranch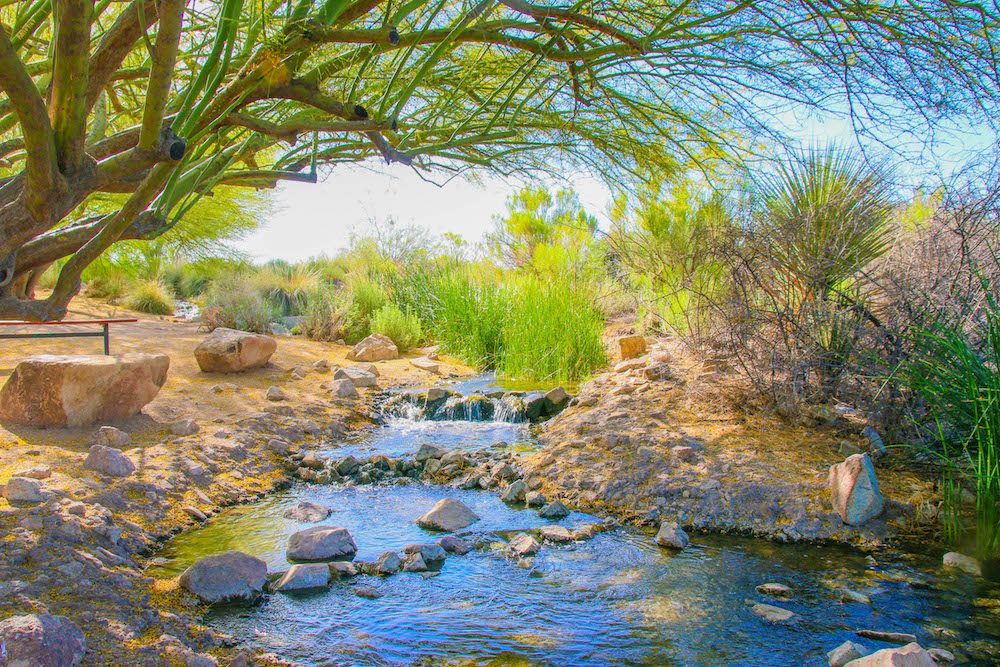 Riparian Preserve at Water Ranch is a 110-acre park located east of Guadalupe Dr and south of Greenfield Rd. It was established in 1999 to save water resources and provide a habitat for wildlife. If you are environmentally concerned, this is an ideal place for you. Tourists here learn about the ecosystem and the ways to protect it. In addition, the preserve staff hosts monthly programs and tours to make visitors aware of the importance of conserving ecosystems.
Riparian Preserve is home to roughly 200 species of birds. Birdwatching enthusiasts from around the world visit this place to glimpse the incredible birdlife. It also offers access to eight ponds and hiking trails. You can visit this place daily from 5:30 a.m. to 10 p.m. It is the perfect place for a family outing.
Arizona Temple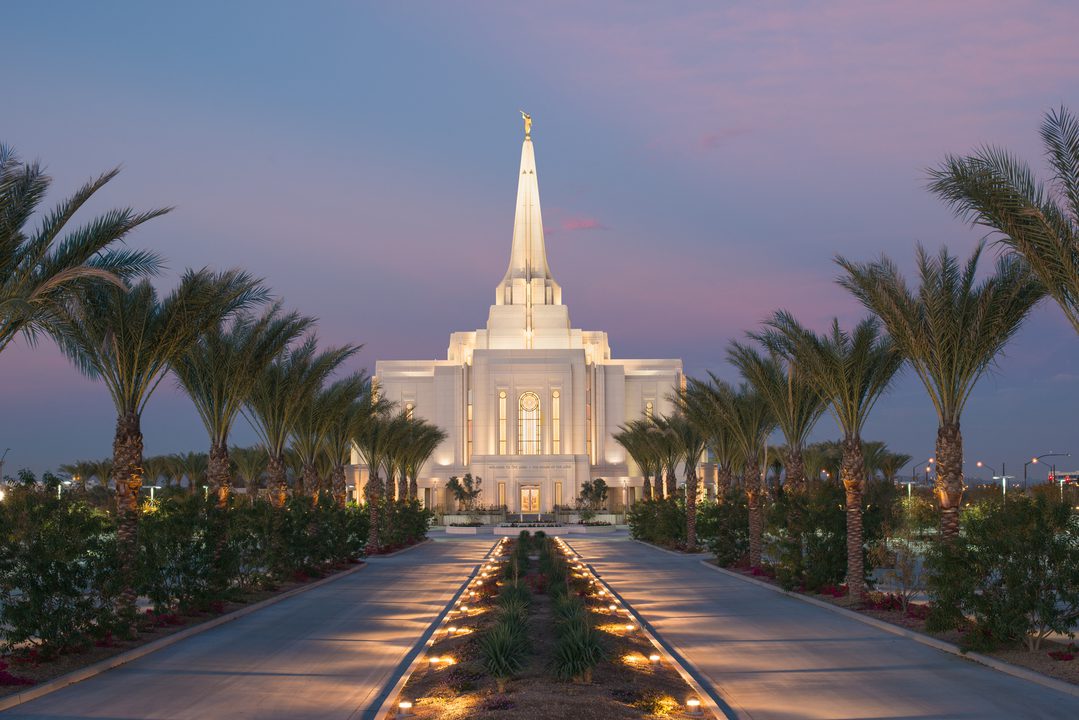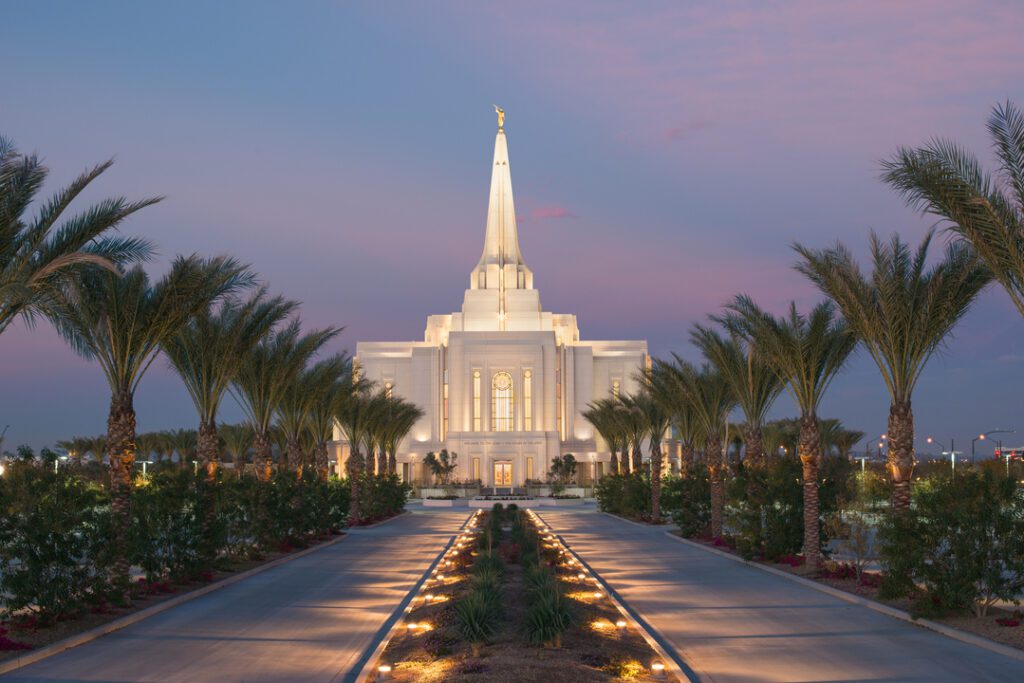 The Arizona Temple in Gilbert was founded in 1877 and is a wonderful landmark for attending church services. The Temple was originally constructed as a place of refuge for church members and has been visited by many members of the Church of Jesus Christ of Latter-Day Saints. Covering 85,000 square feet, it is one of the largest temples in the United States.
It is also one of the tallest buildings in Gilbert. The interior is decorated with fine art glass windows, and the exterior contains high-quality concrete and stone. It features a chapel for worship and meeting. The Temple has a beautiful gold-leafed statue of the prophet Moroni.
Hale Centre Theatre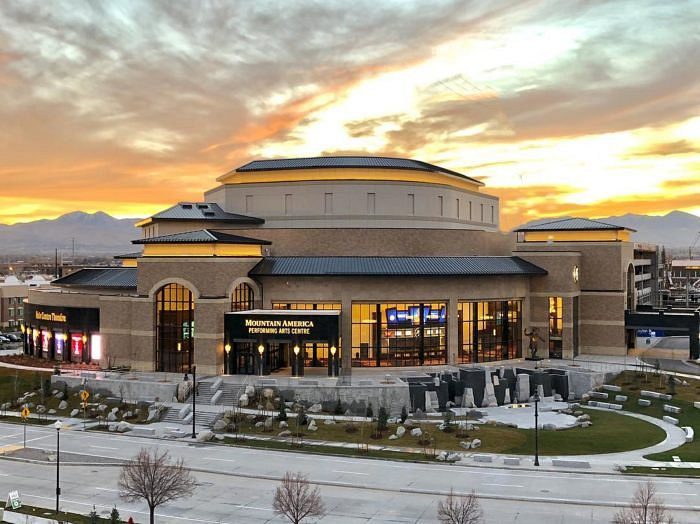 The Hale Centre Theatre was opened in July 2003 and is located in downtown Gilbert. It is recognized as one of the longest-running theaters in the United States. The theatre's objective is to promote the arts in Gilbert.
It seats 350 people and offers a variety of shows and events throughout the year, including musicals and plays. The venue provides free admission to the public. The Hale Centre Theatre is a remarkable place to catch a play or musical event. You can also learn about local performers at this unique venue.
Freestone District Park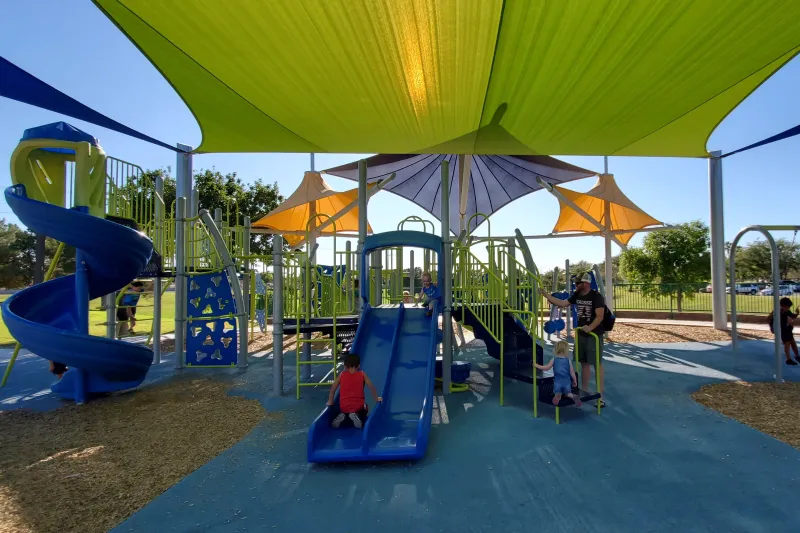 With nearly 88 acres of landscapes, Freestone District Park is one of the largest community parks in the city. You can experience plenty of outdoor recreational activities, including train rides, skating, batting cages, playgrounds, picnic spots, and camping.
Freestone District Park is a great place to spend the day. During the warmer months, you can relax near the lake, take a walk in the beautiful park, enjoy fishing or try some of the city's several sporting activities. Apart from being a great amusement venue, the area has famous shopping centers, golf courses, and rock climbing.
Rotary Centennial Observatory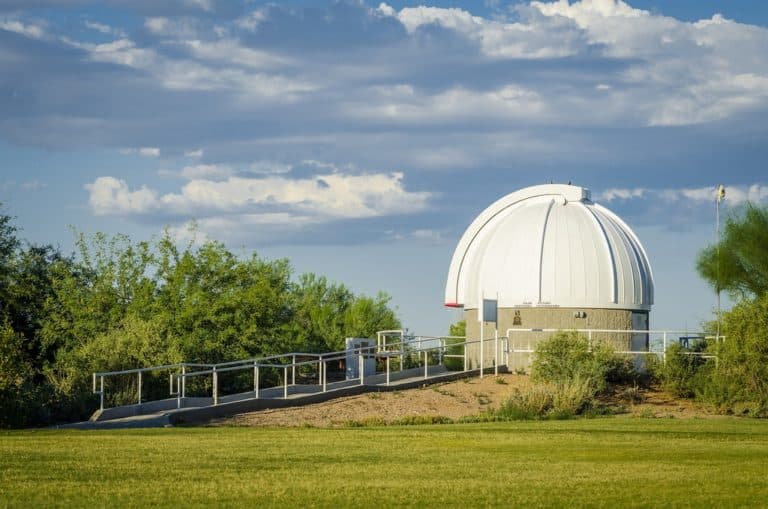 Located southeast of Phoenix, the Rotary Centennial Observatory is a public observatory comprising two 16-inch Meade telescopes, a German equatorial mount, and a professional computer program called Sky. It was founded in 2006 and has a long observation history, dating around 1905. The observatory is one of the best places with various natural and cultural attractions.
Places to avoid in Gilbert, Arizona
Gilbert specifically does not have any place that is not safe for tourists. Every part of the city is safe with extremely low violence. However, there is little risk in the northwest region of the city. But that is not a big issue as the risk equals zero.
More than crime, the weather may prove harmful to you if you do not take proper precautions to travel the city.
Safety tips for traveling in Gilbert, Arizona
To be safer, you must follow certain precautionary measures besides avoiding dangerous places. Please look for a few of them below –
Check weather reports regularly – You must be aware of the weather and watch the monsoon thunderstorms that develop quickly and cause a lot of rain. You don't want to get stuck in heavy rain while traveling, for sure.
Avoid driving on flooded roads – It would be best if you avoid driving on flooded roads. The state's "Stupid Motorist" law states that anyone who needs to be rescued will have to pay for his rescue if anyone gets injured while driving in flooded water.
Keep yourself safe in summer – The temperature in summer easily crosses 100F and causes sunstroke and severe dehydration. You are advised to drink plenty of water to maintain your body's water level. Avoid getting out on hot sunny days and wear sturdy shoes that will not absorb the hot pavement heat.
Protect your skin – The arid climatic condition in Gilbert can make your skin and the lining of the nose dead by taking its moisture away. It is common to experience nosebleeds in such a harsh climate. So, it is best to keep your nose moist with saline solution and wear plenty of SPF-based sunscreen lotion to avoid sunburn.
Be watchful for critters – You should be careful of rattlesnakes, scorpions, javelinas, and gnarly-looking spiders found throughout the desert region. If you are in the Gilbert desert and remove your shoes to walk barefoot, please check before wearing them for scorpions that may get inside and harm you.
Don't underestimate the low crime rate – You must not get too comfortable with the wonderfully low crime rate. Because this does not mean there is no crime at all. You better pay attention to your surroundings; it is always good not to roam into a strange area at night.
Sign up for CENS – If you are visiting Gilbert, don't forget to sign up for the Community Emergency Notification System (CENS) to receive alerts to any dangers during your visit. Upon signing up, you will get updates on weather emergencies, active shooter situations, or any other life-threatening possibility.
Obey traffic rules – Gilbert police are especially active in managing traffic rules. They launched the DriveSafely campaign for all drivers, locals, and tourists to make them aware of the traffic laws and the importance of following them. They actively watch any traffic violations. Therefore, if you drive in the city, please obey all traffic laws.
Be careful while biking – With more than 100 miles of biking trails, Gilbert is a bike-friendly commuting city. The green lane in the city is for bicyclists. You must stay distraction-free and obey the road laws while you bike.
How safe is Gilbert to travel alone?
Gilbert is incredibly safe to travel alone. With the necessary precautions especially mentioned for the city, you are safe to explore the city independently.
Is Gilbert AZ safe for solo females?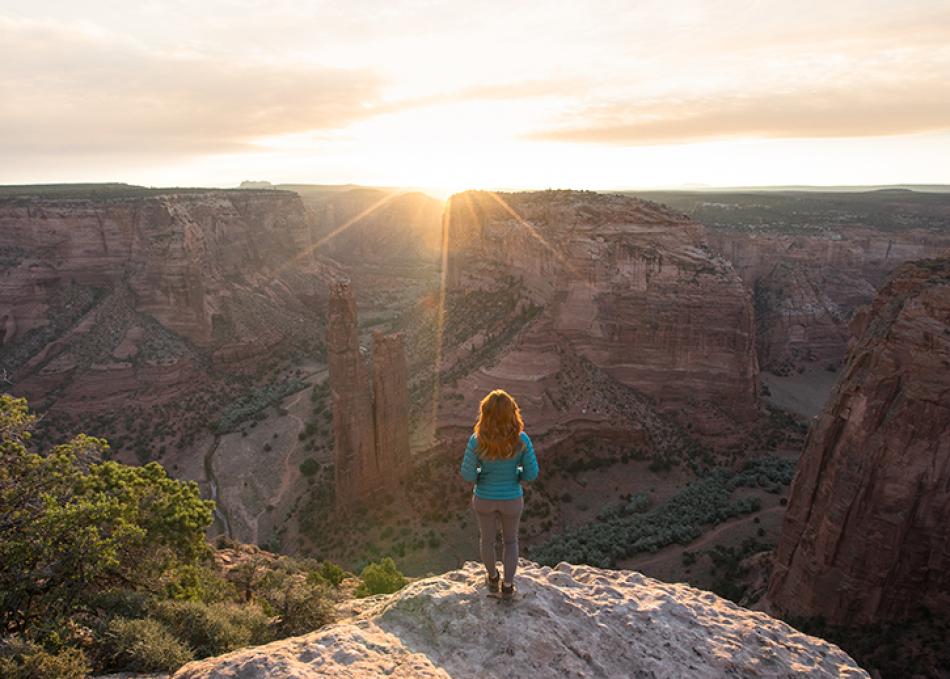 Yes, Gilbert is safe for solo female travelers. Women travelers have a shallow risk in Gilbert. If you wish to have company, you can reach out to the active MeetUp groups that do a wide variety of activities in town. Moreover, the Gilbert Police Department offers a self-awareness program for women to learn better about solo safety and self-defense.
Women can travel with general safety precautions specifically necessary for Gilbert without fearing for their safety.
Read safety guide for other cities of Arizona –
How safe is Gilbert, Arizona?
According to the FBI's data, Gilbert is the second-safest city in the United States, among the 100 largest in the nation. These rankings are based on the total crimes per 1,000 people.
The total crime in Gilbert decreased considerably from 2018 to 2021. Despite a population increase, the city saw a decline in major crimes like rapes, murders, thefts, arson, and other property crimes.
Overall, Gilbert is extremely safe to travel to. Explore the city's uniqueness with proper safety measures specifically listed for Gilbert. Hopefully, our travel guide helped you find answers to your queries and understand is Gilbert AZ safe for you to visit. If you still have any questions, feel free to shoot them in the comment section below. Our team will try to respond ASAP.
Signup For Our Newsletter