Kumkum Bhagya and Kundali Bhagya Returns With Fresh Episodes From 13th July; Check Updates: The COVID-19 pandemic hit the world drastically, and so many industries witnessed a block of work. One such is the entertainment industry that stopped the programming of its shows, and people kept waiting for the production of their favorite daily soaps to begin. To a sigh of relief to the fans, many daily soaps of the entertainment channel Zee Tv are returning with fresh content from the mid-week of July.
According to a few reports that came up, Zee tv's Kumkum Bhagya and Kundali Bhagya will come up with fresh episodes from 15th July. Let's see what the cast and crew have said about the beginning of the show.
Kumkum Bhagya New Episodes
Recently Zee Tv released an official promo that these shows will run with fresh content, and the cast is set to entertain the audience again.
The cast and crew of these TV shows have resumed their shootings, and all the precautions have been taken so that the cast and crew members are safe from the virus.
Kundali Bhagya New Episodes
They have resumed their rehearsals and are back on sets returning for the further production of the show. They cast and crew themselves are taking all the measures necessary and vital to protect themselves and continue with their work.
Kumkum Bhagya and Kundali Bhagya Cast
-Sristi Jha as Pragya Mehra
-Shabbir Ahluwalia as Abhishek Mehra
-Mugdha Chaphekar as Prachi Mehra
-Naina Singh as Rhea Mehra
-Krishna Kaul as Ranbir Kohli.
Are the lead actors for the show Kumkum Bhagya.
While
-Shraddha Arya as Preeta Raghuvir Arora
-Dheeraj Dhoopar as Karan Luthra
-Manit Joura as Risabh Luthra
-Anjum Fakih as Srishti Raghuvir Arora
Are the lead cast for the show Kundali Bhagya. Along with these lead characters, there are also many actors in supporting roles, doing exceptional work in the shows.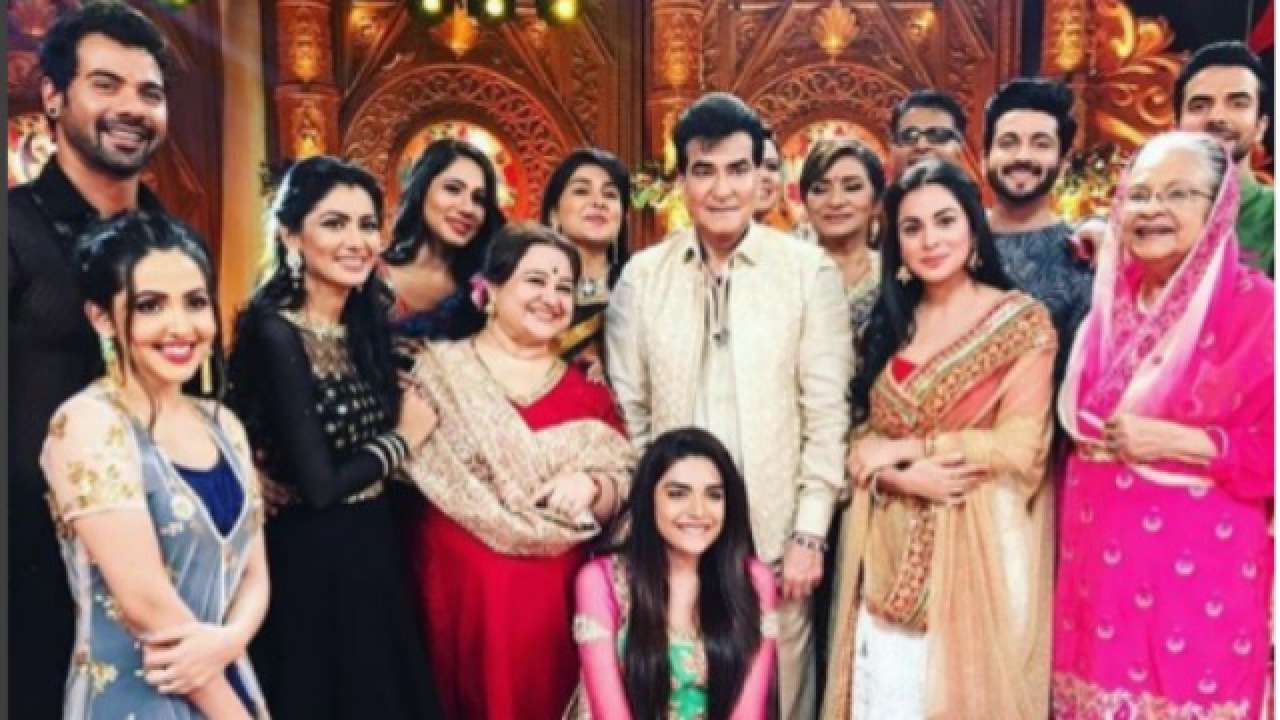 The recent pictures of these tv shows surfaced online on the social media platforms where the cast was seen wearing masks while rehearsing for the scenes. These pictures showed that cast and crew take the utmost precautions, which should also inspire people to wear masks and practice sanitization.
These images on the social media platform gave the fans a moment to be cheerful, since they've been waiting for news of these shows returning after the lockdown and here it is, not long now while the show begins!
Other than Kumkum Bhagya and Kundali bhagya shows like Qubool Hai, Brahmarakshas will return soon and stay tuned to know more about what's coming up!

Subscribe to Email Updates :