Netflix's Never Have I Ever Season 2: A piece of important news for all the "Never Have I Ever" fans dropped yesterday, and Yes! You're thinking right the fans are getting a season 2, and the excitement is beyond skies quite literally! Finally, we get to decide whether we will be "Team Paxton" or "Team Ben," but no matter what, the fans will always be "Team Devi."
Never Have I Ever Season 2
Yesterday on the official Instagram page of the series, the cast dropped a cute video on IGTV, where they all talked about the lead actor "Maitreyi," aka Devi in the show and her new look.
However, she wanted to share the news with the rest of the cast about the renewed season 2. It was too cute not to giggle while at the same time seeing the entire cast was so refreshing for the fans. Along with the video, Mindy Kaling also shared a photo with the cast, thanking them, the audience, and Netflix for the opportunity and also announcing the renewal of season 2.
Never Have I Ever Recap
In case you have forgotten about what happened in season 1, which is hardly even possible to forget, but let's rewind a little. The story revolves around an Indian girl named Devi, fascinated by a young boy in her school Paxton while at the same time has a cute little rivalry with a classmate Ben. With her best friends Fabiola and Eleanor, she decides to change the beginning of their new year in college as she says that they won't be ordinary anymore.
She is still reminiscing about her father's death, and by the end of season 1, he finally decides to go on spreading her father's ashes on the beach, where Ben waits for her in the car and Paxton at her doorstep. Of course, many things happen in this season, but we'll not entirely break it out to you because the series is more worth it if you watch it today while there's time for season 2 to drop.
Never Have I Ever Season 2 Plot
Since the news just dropped yesterday, we're not sure what not to expect from the upcoming season. But a few questions will be answered for the fans. The ones like, "Will Devi choose Ben or Paxton?" Or "Will Devi move to India?".
Also, along with Devi, many characters will undergo new changes in their lives. Like we know about Kamala and Prashant, but will they get married?
And what about Fabiola and Eleanor? What happens next in season 2 is going to be exciting on so many levels for the fans when finally, all of these questions will be answered!
Never Have I Ever Season 2 Cast
-Maitreyi Ramakrishnan as Devi Vishwakumar
-Poorna Jagannathan as Dr. Nalini Vishwakumar
-Richa Moorjani as Kamala
-Jaren Lewison as Ben Gross
-Darren Barnet as Paxton Hall-Yoshida
-Lee Rodriquez as Fabiola Torres
-Ramona Young as Eleanor Wong
They are the lead cast for the series, along with many supporting actors, who will make a come back for season 2.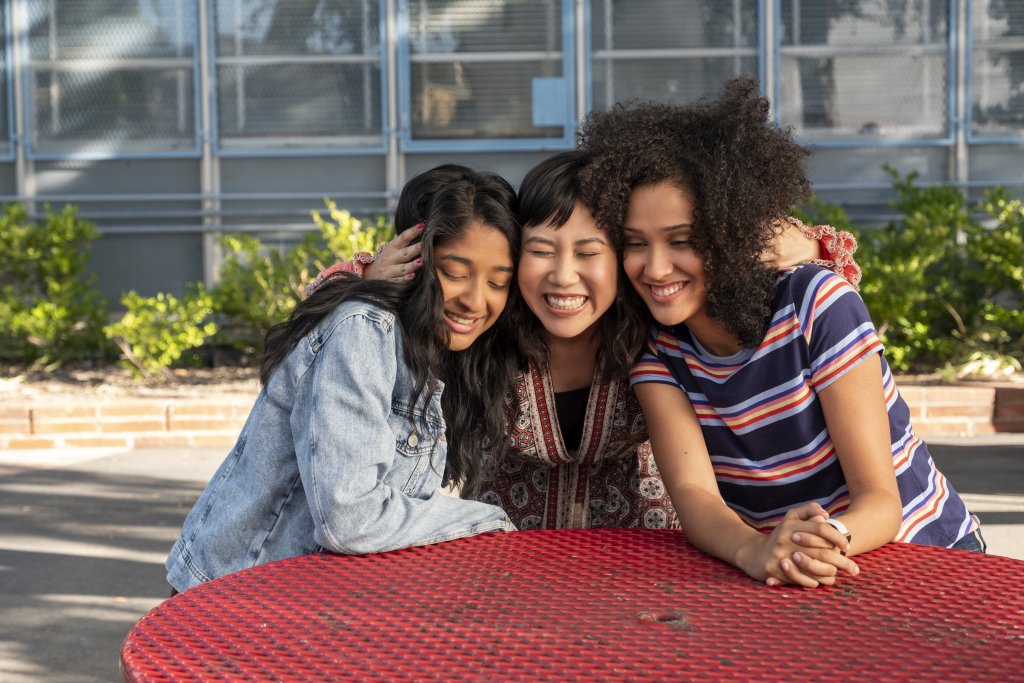 Never Have I Ever Season 2 Release Date
Although there has been no official news of the series dropping, fans are eagerly waiting for them to drop hints. The season 1 for the series is available on Netflix. If you haven't this light-hearted, wholesome, comedy yet emotional roller coaster of a series, you should give it a try! It's worth every minute you spend watching!
Signup For Our Newsletter