PM Modi: Prime Minister Narendra Modi will once again address the nation to deal with the (Corona Virus) epidemic. The Prime Minister has given information about this by tweeting.
PM Modi tweeted, 'I will share some essential things with the countrymen regarding the rising outbreak of the global pandemic Corona virus. Today on, 24 March, I will address the country.
It may be known that earlier, the Prime Minister will address the country at eight in the evening on Thursday (19 March 2020) regarding the corona virus epidemic. During this, he appealed to the people of the country to impose a public curfew on Sunday (22 March 2020).
PM Modi Live: He will address the country in a short time to deal with Corona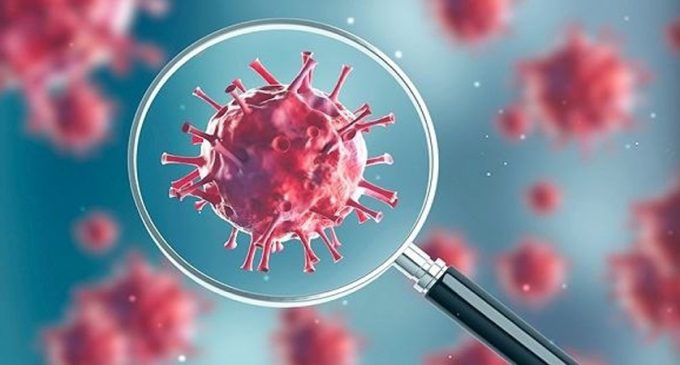 He had called for a public curfew from 7 am to 9 pm. Along with this, he appealed to the people on Sunday evening to thank the medical staff, sanitation workers, police officers, paramilitary forces and others including those fighting the epidemic for five minutes at five o'clock in the evening from the balcony of the houses,through bells, thali, Clap, and conch, etc. were called. This appeal of PM Modi had a broad impact across the country.
Now once again, the Prime Minister has announced to address the countrymen about this global epidemic, then with this, the speculation has also started. It is known that the lockdown was declared in several states on Monday after the Janata curfew was victorious on Sunday.
Despite this, a large number of people were seen coming out of the houses and roaming the streets. The Prime Minister expressed unhappiness over this. After this, on Monday evening, the central government had issued instructions to all the states to implement the lockdown strictly.
Curfew was declared in three states (Punjab, Puducherry, and Maharashtra) on Tuesday evening following the Prime Minister's directive. Apart from this, 560 districts of 32 states and union territories have been completely locked down. Despite this, people are still seen on the streets today morning. The police have to work hard to stop the people.
Reports are being filed against people in several states, including UP, and Delhi, for violating the lockdown. Police in Rajasthan has arrested the groom from a wedding ceremony. About 60-70 people attended the wedding ceremony.
The Rajasthan Police is also using force to enforce the lockdown. On the other hand, on Monday evening itself, appealing to people to stay in their houses on Monday evening, from Tuesday, they had indicated to take strict action against those who violated the lockdown.
Curfew passes of people connected with emergency services are also being made in Delhi. No one will be allowed to exist without a curfew pass. After this, it is speculated that the Delhi government may announce the curfew soon.

Subscribe to Email Updates :