The Promised Neverland Season 2 Release Date, Recap, Spoilers, Details 2020:
The promised neverland is a Japanese manga anime written by Kaiu Shirai and illustrated by Posuka Demizu. The anime is an adaption of CloverWorks, and it premiered from January.
Rent A Girlfriend Release Date
The Promised Neverland Season 2
The series revolves around the characters that plan their escape from an orphanage. The story is set in the year 2045, where Emma, an 11-year-old, lives with 37 other orphan kids. Their lives at the orphanage are exceptionally comfortable with good food, sleeping rooms, and a caring caretaker Isabella. Emma is best friends with two friends named Ray and Norman.
But one night, the scenes that they see unfold the dark truth of the orphanage they live in, their fellow friend Conny is sent away for adoption. But they realize that she has left his favorite toy bunny, and when they approach the gate to give her the favorite toy she left behind, they find her dead. All the horrid things about the orphanage came to reality, and Emma sets a plan to escape with her fellow siblings.
The Promised Neverland Season 2 Release Date
The second season for The Promised Neverland release date and more:
The second season was set for its premiere on 21st October 2020, but due to the COVID-19 pandemic, the release of the series is postponed.
The series will now make its way in the screens in the coming year that is in January 2021.  There has been no official date announcement now but will update it to you whenever we hear about it.
The Promised Neverland Season 2 What to expect?
As the horrors of the orphanage come to reality in front of Emma on how the kids are butchered after they are grown and fed to the demons, she plans an escape with the other siblings. Here demons mean the higher living species of the outside world.
We will see the escape and what brings up for them later on, which will be a thrilling experience for the viewers. The trailer has not been released yet, but we do have a teaser that gave us a hint of what is coming next! The teaser is available on the official AnimeTv channel on YouTube!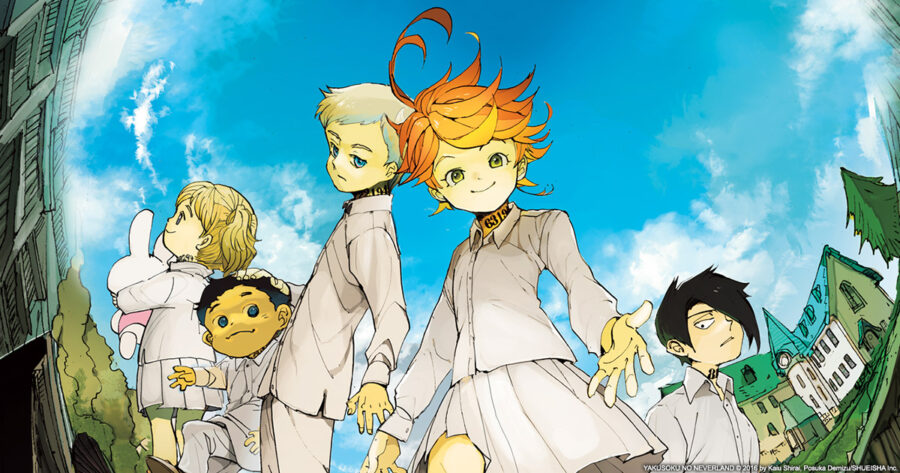 The Promised Neverland Season 2 Cast
-Emma by Sumie Morohoshi
-Krone by Nao Fujita
-Ray by Mariya Ise
-Norman by Maaya Uchida
-Isabella by Yuko Kaida
If you haven't watched the first season of the anime, you should try to see how the kids plan their escape and what thrill we are in for, so stay tuned for further updates!
Signup For Our Newsletter