5 Upcoming Korean Dramas in July and August 2020: Korean dramas are gaining popularity, and many people today prefer watching them because of the unique aspects they bring. The content they have is fresh and something that people have not seen before. They increase the interest of the audience, and hence they're gaining popularity bums the moment.
Upcoming Korean Dramas
Today, let's look at the five series that are dropping in July and August to watch!
-Men are Men or That Guy, Is the Guy
The official English name for this Koran drama has not been revealed yet but is set to release on the 6th of July 2020. The team of the series has only updated the audience with a teaser and some stills of the writing pieces.
But from the teaser, we can make out the story is going to be a warm love triangle. And it will be a story of a woman who will be caught between the affections of a successful CEO and her childhood friend. But who will she choose, or will she remain single?
-Flower Of Evil
Here comes another heartthrob of the Korean dramas Lee Joon-Gi, fans have been gushing about him and praising him for his previous roles. Hence another series from him is going to hit the charts inevitably. The story of this series will revolve around a married couple where they might seem happy, but something may seem extremely fishy. The husband is hiding a dark secret about his past, and his wife gets the rumors and gets digging about his history and identity. It will be a thrilling series to watch coming this July!
-When I was the prettiest
Many love triangles come our way, and none of them will fail our expectations; it seems through the posters and teasers. Again back to screens is the fan's favorite Ji Soo, which we will see in this love triangle. In this series, we will see how a simple girl who dreams of ordinary life is caught when fate decides to play its course. Her love story becomes no ordinary when she falls in love with not one but two men and both brothers! This is going to be some triangle to look forward to coming this August!
-Stranger Season 2
If you haven't watched the season one for Stranger, you're missing out on some severe crime series dramas. The upcoming season is a highly acclaimed crime drama set to premiere in August. This season will be even more interesting than the previous one as the prosecutor, and the deceive reveal the details about a hidden case.
-Love Alarm Season 2: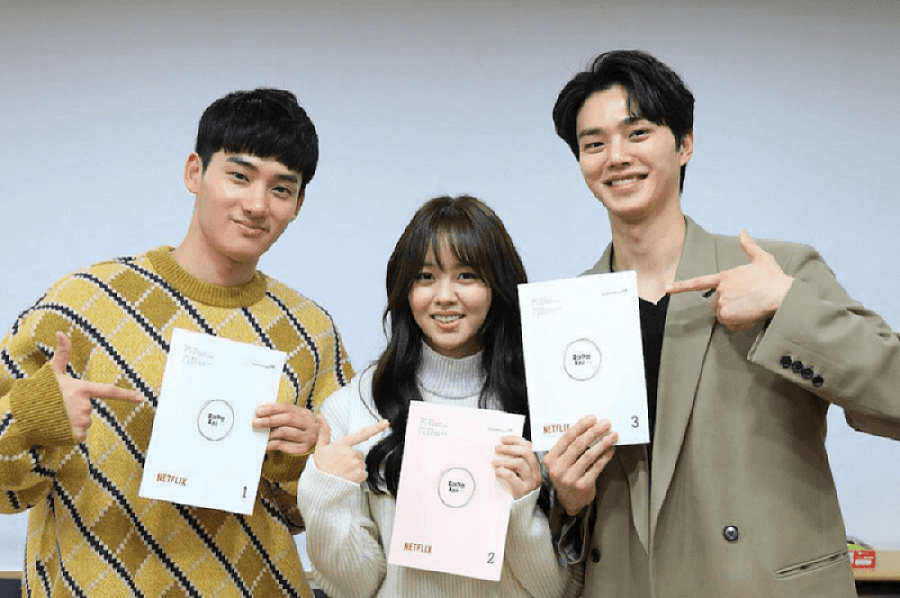 Another love triangle that made our hearts warm with the first season is set to make a come back with season two this August. And the fans can't wait as the first season was a hit and was also streamed on Netflix. This season will be the deciding season where the fans finally get to know who the actress decides to give her heart to, and finally, the love triangle will have a solution. Can't wait to know who Kim Jo-Jo choose finally, are you excited to know as well?
These are a list of 5 Upcoming Korean dramas coming up with refreshing content with some new stories and some with the next season. However, we're sure the fans are going to love to watch the series, and if you're interested to know more of what's cooking up, then stay tuned!

Subscribe to Email Updates :