Young Curt Death: It is hard to imagine anything worst then this pandemic. As far as we can see 2020 is the worst year and now we have another casualty. Rapper Young Curt who had made his way to fame with various songs has died in a brutal car accident. The fans of the rapper are going insane and sharing the deep condolences on the Internet. Here, we have tried to cover the whole story as well as the fans' reaction so you can at least check out every single detail about the accident.
Young Curt Death
First of all, we have reported that the rapper Young Curt was speeding towards the south via Byron Highway in Eastern Contra Costa County, and during this, he lost the balance of his car and got flipped several times. The 27-Year-Old rapper was brought dead to the Antioch hospital in the early hours of the morning. The rapper's real name is Curtis Denton Jr., he will be missed by the fans.
Young Curt Death Live Updates
RIP TO A BAY AREA LEGEND #youngcurt pic.twitter.com/CKSJdHfiYK

— ¯_(ツ)_/¯ (@yungnickboiii) June 29, 2020
Rest In Peace Curtis Denton Jr aka Young Curt. A Pittsburg Cali Rapper with his life still ahead of him. So so talented with his life ending way too soon. #youngcurt

— GregCabig (@Cabig75) June 30, 2020
Sources are saying that the rapper was in speed when his Dodge Charger hit the dirt shoulder, and his vehicle flipped multiple times. We can't imagine how the rapped died though the sources are saying that he had some brutal serious injuries while the accident took his life. Also, the police reports are suggesting that he was thrown out of the driver's seat through the sunroof.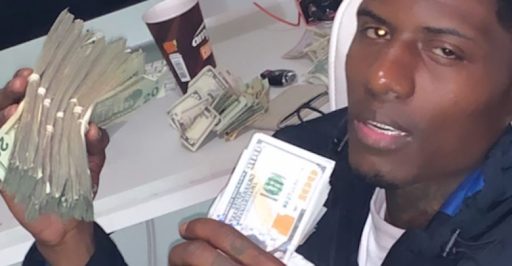 Here, on twitter people are going wild over the death of the rapper and saying things and sharing last thoughts about him. You can check the above-mentioned twitter posts which are clearly showing that the world is in the show as they received the news of the death of Young Curt. The young blood had quite a career ahead but he left us so soon.

Subscribe to Email Updates :