Aarya Web Series Featuring Sushmita Sen Review: Watch & Download Only on HotStar App: Aarya, a web series directed by Ram Madhvani, Sandeep Modi, Vinod Rawat, has scored a 3-star rating overall. It is an enjoyable series that keeps you wanting more; in most parts, it keeps you guessing what's coming next, which is the best part.
Aarya Cast
Sushmita Sen, Chandrachur Singh, Vikas Kumar, Ankur Bhatia, Sikander Kher, Namit Das, Manish Chaudhary, Jayant Kriplani, Sohaila Kapur, Maya Sarao, Priyasha Bhardwaj, Sugandha Garg, Alexx O'Neil, Vishwajeet Pradhan, Jagdish Purohit, Flora Saini, Virti Vaghani, Viren Vazirani, Pratyaksh Panwar, Joy Sengupta.
Aarya Plot
Aarya is based on a Spanish series, Penoza, a story of a woman who is engulfed in the dodgy family business. She is reluctant to join the company at first, but it shows later how she develops confidence after facing challenge after challenge. This series is a well-fashioned thriller series that picks the pace and grows on you, the writers have made sure that you don't miss any of the adventures she goes through.
The writing does involve detailed character plots, storytelling is also quite smooth, but there are also some loose ends that one doesn't quite notice as the series already takes you to a new turn. The story sets in the beautiful city of Rajasthan, where you can see the heritage, the Havelis, and the scenic, while the background score remains the same. You will also see the presence of court sessions, jails, cop stations, and grungy godowns that sets in suspicion when needed.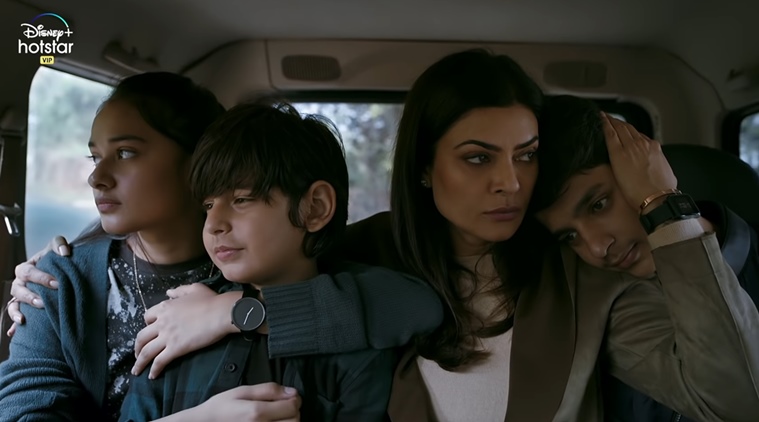 The best thing about the series is that every actor in it is given a concrete role to play, and all of them do justice to their part. There are times when Sen, sets aback, and other actors are also put in the light who are absolute naturals. There are many such actors whose performance is exceptionally splendid, and the story is undoubtedly one to keep your teeth gripping.
Aarya Watch Online & Download
It is a Hotstar special series, and it the one to keep you waiting for season 2. If you've finished watching everything on your list, this is the one that you should give a try. For the story, cast, writing, and thrilling experience, Aarya must watch for people who love a good show and need their weekend sorted. It is a good binge that you must give a try!

Subscribe to Email Updates :