Adam Kinzinger wants Fox News anchor Tucker Carlson to explain his "support" of Russia's invasion of Ukraine, following the discovery of additional evidence of the atrocities committed by Moscow's forces. Kinzinger has consistently chastised Carlson for his war-related beliefs, as have many other opponents.
Carlson is the host of one of the most famous political talk shows in the United States. During President Vladimir Putin's globally criticized attack on Ukraine, he has been constantly shown on Russian state media and used as propaganda by the Kremlin.
Several notable Republican members of Congress, including Carlson, have stated views critical of Ukraine. They appear to be more sympathetic to Russia's position in the war.
Tucker has also opposed Putin's invasion and shown solidarity with the people of Ukraine.
Carlson's take on Putin
During a segment of his program, Carlson Tucker said, "Russia's invasion of Ukraine was shocking, it was wrong, the suffering of civilians there is entirely real, we're watching it on TV, it's horrifying. So it's entirely natural to root for the Ukrainians to expel the invaders and obviously, we are rooting for them to expel the invaders, Russia."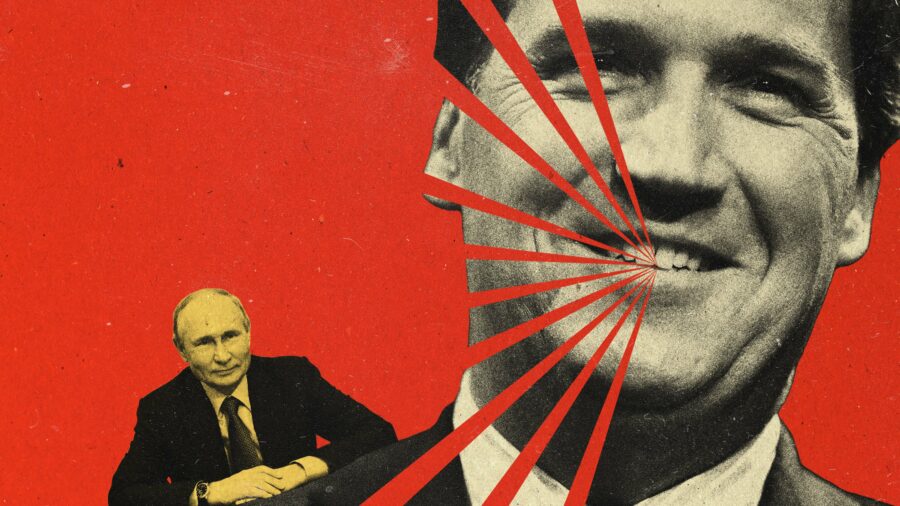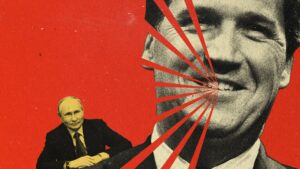 Carlson stated that Americans should be angry at their own politicians and others than at Putin, only days before the full-scale Russian invasion began on February 24.
"Has Putin ever called me a racist? Has he threatened to get me fired for disagreeing with him? Has he shipped every middle-class job in my town to Russia? Did he manufacture a worldwide pandemic that wrecked my business and kept me indoors for two years? Is he teaching my children to embrace racial discrimination? Is he making fentanyl? Is he trying to snuff out Christianity?" said Tucker. This statement gathered many critics against him.
Kinzinger's reaction
Adam Kinzinger took to Twitter and asked Tucker for an answer about his support for the war. He tweeted, "Now that we have seen evidence of mass graves in Ukraine, and pictures of the atrocities against civilians, We should demand @TuckerCarlson answer for his support of this war, as well as those Congressmen who have done the same. @GOPLeader should demand accountability."
Kinzinger linked Tucker Carlson in another tweet describing alleged Russian crimes in Ukraine. "Hey there @TuckerCarlson," the Republican politician said on Twitter.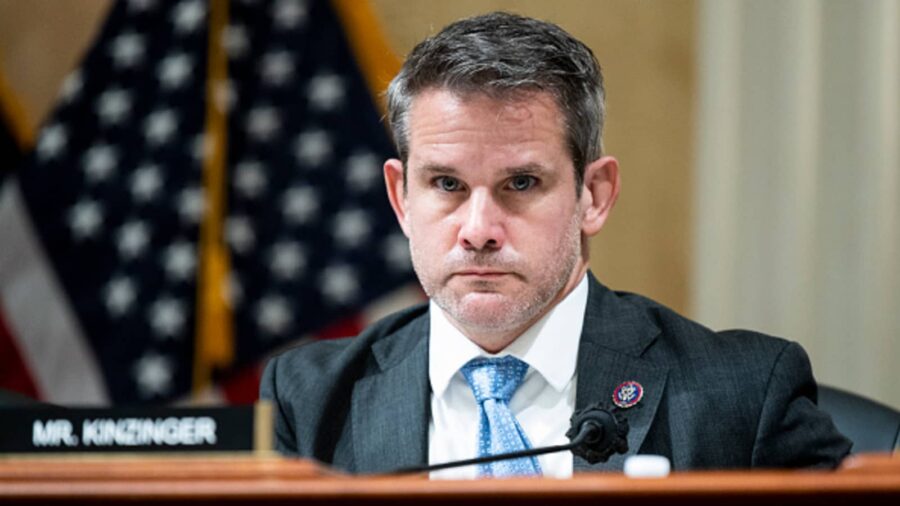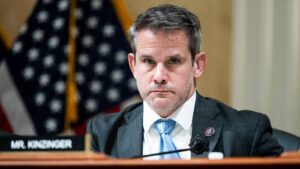 In the thread that Kinzinger posted, Mykhailo Podolyak, a prominent aide to Ukrainian President Volodymyr Zelensky, wrote, "Bucha, Kyiv region. The bodies of people with tied hands, who were shot dead by soldiers lie in the streets. These people were not in the military. They had no weapons. They posed no threat. How many more such cases are happening right now in the occupied territories?"
Podolyak offered a picture that looked to depict what he was talking about.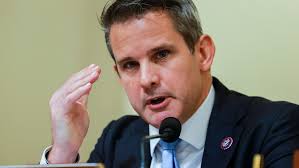 During the Russia-Ukraine conflict, Kinzinger has consistently blasted Carlson. He took to Twitter on March 23, he wrote: "Pure, pointless evil. Everyone who took Putins' side in American politics needs held to account. Everyone," he said, tagging the Fox News anchor.
"As Russian forces invade Ukraine, Russian TV features Donald Trump, Mike Pompeo, and Tucker Carlson praising Putin. Putin is evil. Every American watching what's happening in Ukraine should know that," Kinzinger said in a tweet on February 25.
The real reason Tucker Carlson supports Russia's Putin
Carlson consistently minimized the gravity of what Russia may be doing in the run-up to the invasion and pushed back against the possibility of American engagement.
He described the situation as a "border dispute," diverting attention away from Russia's years-long intervention in eastern Ukraine and the illegality of Putin's recognition and dispatching of soldiers into Ukraine's separatist-held eastern territories.
He launched a speech about how Americans are indoctrinated to despise Putin even though he is not to blame for what Carlson regards as America's fundamental social flaws ("Has Putin ever called me a racist? Has he threatened to get me fired for disagreeing with him? Has he shipped every middle-class job in my town to Russia?").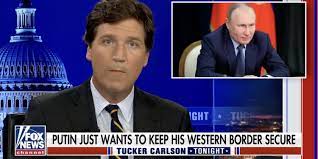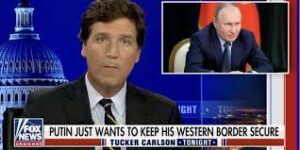 Such remarks triggered widespread accusations that Carlson was a traitor. Carlson's argument deserves to be criticized since it was conspiratorial, included lies, and was ethically bankrupt.
Carlson like many other Republicans regards Putin as a person who has a similar worldview: authoritarian, fiercely nationalistic, and cheerfully prejudiced.
Carlson is being labeled a traitor because he isn't making arguments against American self-defence in these programs.
About Adam Kinzinger
On February 27, 1978, Adam Daniel Kinzinger was born. He is an American politician who represents Illinois' 16th congressional district in the United States Congress. He is a Republican Party supporter. He also serves in the Air National Guard as a lieutenant colonel.
Kinzinger became well-known after President Donald Trump was defeated in the 2020 presidential election. He was one of ten Republicans who voted to impeach Trump for inciting insurgency in his second impeachment.
Also, he was one of the two Republicans who voted to establish a select committee to examine the 2021 attack on the United States Capitol, to which he was later appointed.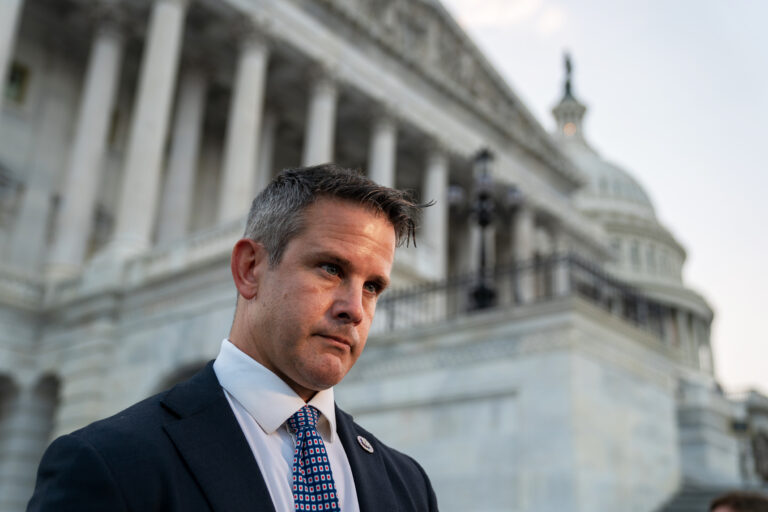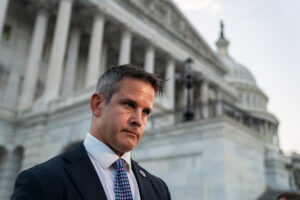 Kinzinger declared on October 29, 2021, that he will not run for reelection to Congress in 2022.
Kinzinger came in fifth place on The Hill's annual "50 Most Beautiful People" list in 2011, which evaluates everyone who works on Capitol Hill on a regular basis.
In June 2019, Kinzinger married Sofia Boza-Holman, a former staffer to John Boehner. She is the current advisor to Vice President Mike Pence. On February 16, 2020, they tied the knot. He has a son named Christian Adam Kinzinger, who was born in January 2022.

Subscribe to Email Updates :