Ajit Doval is not a new name to be heard, wherever there is some war or violent kind of situation, we will definitely hear his name leading the country to control the situation. Ajit Doval is the fifth and present National Security Advisor (NSA) to the Prime Minister of India. He is also a former Indian Police Service (IPS) officer. He has also served in Indian intelligence for over a decade. Doval has been awarded the Kirti Chakra (a gallantry award for military personnel) and became the youngest police officer in India to receive the honor.
Ajit Doval Education
Ajit Doval was born on 20 January 1945 in a small village called 'Ghiri Banelsyun' in the Pauri Garhwal district of Uttarakhand. He was born in an army family as his father Major G. N. Doval was an Indian Army officer.
Being an army person's son he did his schooling at King George's Royal Indian Military School which is now known as Ajmer Military School, in Ajmer, Rajasthan. He got his Master's degree in Economics in 1967 from Agra University.
Recently, Ajit Doval has been awarded a doctorate in science from Agra University in December 2017 and received a doctorate in Literature from Kumaun University, and in Philosophy from Amity University in May and November 2018 respectively.
Ajit Doval Wife, Son, & Family
He has been married to Anu Doval and they have two children named, Vivek Doval and Shaurya Doval. Vivek Doval is a UK citizen, living in Singapore and working as a chartered financial analyst while Shaurya Doval is an Indian Diplomat.
Ajit Doval Career
After completing his education, Doval became an Indian Police Service (IPS) officer in 1968 in the Kerala cadre and soon he was actively involved in the anti-insurgency operations in Punjab and Mizoram. Due to this reason, he was named as the 'Indian James Bond'. He was trained under M K Narayanan who is a former IPS officer and third NSA of India.
Doval was one of the three negotiators to play an important role in the negotiation to release the passengers from IC-814 in Kandahar, Afghanistan in 1999. He played a key role in successfully terminating 15 Indian Airlines aircraft hijackings between the years 1971-1999.
Ajit Doval has offered his services as the head of the operation wing in the Intelligence Bureau (IB) for around 10 years. It was Doval, who founded the MAC (Multi-Agency Circle) and JTFI (Joint Task Force on Intelligence) and became their chairperson as well.
During the Mizo National Front insurgency, Ajit Doval holds a record of winning over six of Laldenga's seven commanders. He was very helpful in merging Sikkim with India as he stayed for a long time in Chinese territory and Burma. He was also responsible for the rescue of Romanian diplomat Liviu Radu, who was captured by the Khalistan Liberal Force.
Apart from this, Ajit Doval has also spent seven years in Pakistan as an undercover agent and disguised themself as a Muslim to provide India with important information. In 1990, he was successful in convincing Kuka Parray in Kashmir and this opened the door to the state election in Jammu & Kashmir in 1996.
Ajit Doval Post Retirement career
After his retirement as the Director of the Intelligence Bureau (IB) in January 2005, he became the founder-director of the Vivekananda International Foundation in 2009. He has also written editorials for many leading newspapers along with giving lectures in India and abroad on the national security of India- its challenges and foreign policies.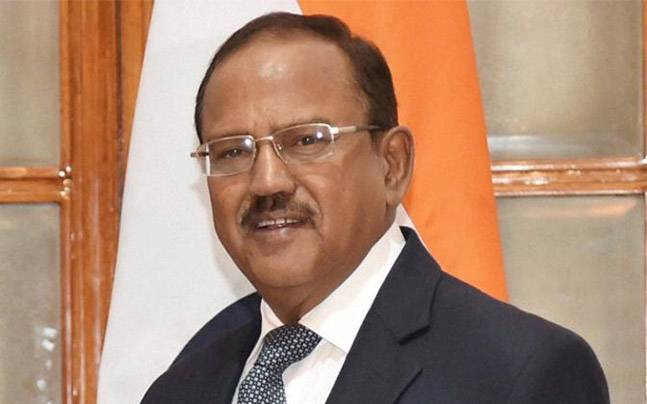 Doval was appointed as the fifth National Security Advisor of India on May 30, 2014. Working actively, he ensured the safe return of the 46 Indian nurses in July 2014, who was trapped in a hospital in Tikrit, Iraq. Accompanying Army Chief General Dalbir Singh Suhag, Doval also organized a successful military operation against militants in Myanmar who were operating from the outskirts of Myanmar.
None of us can forget the surgical strike of India in September 2016 and the Balakot airstrikes in February 2019 across the border in Pakistan. The brain behind the successful strikes to tell Pakistan that India is no more a defensive-only country was Ajit Doval. Furthermore, he played a key role in ending the Doklam stand-off and insurgency in the Northeast.
Considering his passion, far-sightedness, and decision-making skills, Ajit Doval had been appointed as the Chairman of the Strategic Policy Group (SPG). Furthermore, Ajit Doval was reappointed as NSA to the Prime Minister of India for the next 5 years and was given Union Cabinet Minister Rank on June 3, 2019.
Signup For Our Newsletter